How to Take Control of Your Career After 50
Advice from expert Kerry Hannon, who has just published a book on this
Kerry Hannon has written for Next Avenue about work and personal finances since the site was founded in 2012. The journalist, 61, recently became a Yahoo! senior columnist; launched "The Second Act Show," a biweekly streaming livecast with career coach John Tarnoff; and published a book, appropriately called "In Control at 50 Plus: How to Succeed in the New World of Work."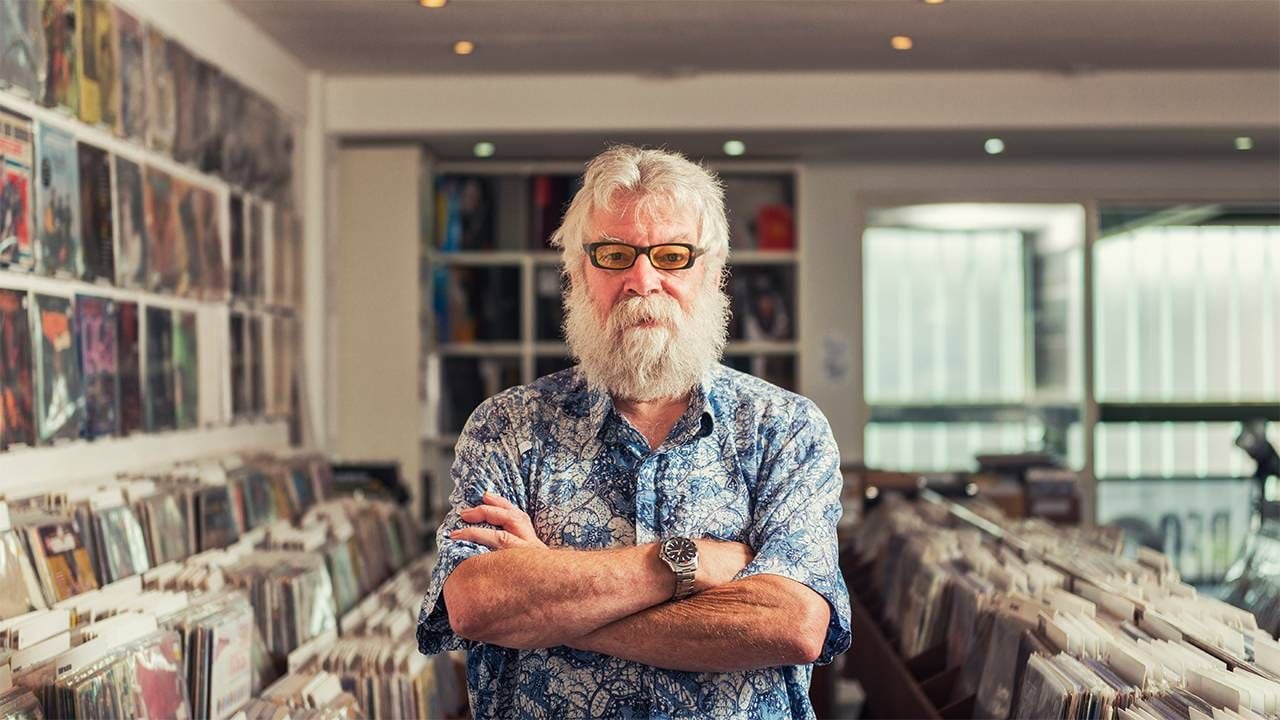 I recently chatted with Kerry, a longtime friend and colleague, to hear how and why older adults can take control in the new world of work, whether she thinks the hot job market has reduced age discrimination and to share lessons she learned after not getting another job recently.
Following are some highlights from our conversation:
Richard Eisenberg: Why did you call the book 'In Control at 50 Plus?'
Kerry Hannon: Often, we get to this stage in our lives, and we feel like we've lost control of our careers. And this is a time, especially coming out of the pandemic with all the workplace changes, that we have to step it up.
When you talk about the word career, some people might think that's for younger people. Tell me why that's not true.
The word 'career' is very loaded, right? I think of it as a path, and the path twists and turns. So, it's not necessarily moving toward something I'm going to do in thirty years. A career is just your body of work.
It's important to embrace your career. That's not just putting one foot in front of the other to get to the finish line, but to keep pushing that finish line back. Because that's what excites us.
If you're fifty or fifty-five, you could easily have twenty-five more years [of work] ahead of you if you choose to.
"Career transitions used to be just for outliers over fifty, but they're now part of the mainstream."
Your book has a chapter called 'Older Workers Rock.' Tell me why older workers rock.
We bring to the job this sense of stability, of loyalty, of being able to roll with the punches. This sense that an experienced worker brings of 'I've seen this, we're going to get through it.' There's this emotional and workplace intelligence we bring with us. We have the ability to work with people of different ages, because we've had to do that over the years.
You write about 'the new world of work.' What do you mean by that?
Many of these trends had started prior to the pandemic, but the pandemic has accelerated them.
For instance, career transitions used to be just for outliers over fifty, but they're now part of the mainstream. People are saying: 'I'm going to redeploy my skills in a new direction.'
Entrepreneurship for older workers really lit up in the last two years. Workers who were laid off or took early retirement and want to get back in are saying, 'I think this is my time to really try something new.' We're talking microbusinesses — side hustles that grow into something a little bit more.
Another big thing is online education, which has really changed reskilling, upskilling and making yourself a viable candidate to work in a new industry, to get a promotion or to move ahead in your work. There are so many new offerings online that sprung up during the pandemic.
Why is remote work such an important and enduring workplace change for people fifty-plus?
I think it's huge for fighting ageism because having the opportunity to work remotely allows you to keep from being judged based on your age. You are being judged on your performance and your productivity in a way that maybe doesn't happen when you're in the physical workplace.
Plus, if you have any health issues that make commuting difficult or for the workplace to be set up appropriately for you, being able to work remotely offers a whole window of opportunities.
There is a lot more contract work these days, where people get a job for a specific number of weeks or months. Is that good for older workers?
It's not necessarily a great trend for older workers. Part-time contract work is fantastic, and it keeps your resumé alive, but if you are still looking for health benefits or employer-provided retirement accounts, this is a dangerous place to go.
So, if you will be putting together a patchwork of part-time things, sit down with your accountant to figure out how to save for retirement and set yourself up for success.
With the hot labor market, I'm seeing signs that some employers are more willing to hire and keep people over fifty than before. Are you?
I'm seeing that to a certain extent. Some older people are coming back into the workplace.
But many employers used the pandemic to get rid of some of their older workers and they may not be offering them those opportunities. I think the challenges are there for older workers as much as they have ever been.
The fact is: You have to go that extra step and stand out even more than a younger worker might to show an employer why you can make a difference in their company.
How should people look for work wisely these days?
See what jobs are open on employers' websites, and then go to LinkedIn and say to yourself, 'Who the heck do I know that works there?' You still need that personal introduction to get in the door.
Chances are, you're not going to get a job from a job board posting. It's very hard to get through some of those computerized screeners. But if you can get someone to march your resumé down to the person in charge, you have a better chance.
"Ageism is more of a subject being discussed publicly. I think the more awareness we bring to it, the more opportunity there will be for older workers."
Some workforce analysts think this trend of employers hiring and keeping older workers will continue for a while because there aren't going to be enough younger workers. Others think that as soon as the job market cools down, we'll go back to the age discrimination we were seeing before. What do you think?
I think if you're there and keep raising your hand for new duties or showing that you're engaged in your work, they're going to keep you.
So, is age discrimination by employers over?
Ageism is more of a subject being discussed publicly. I think the more awareness we bring to it, the more opportunity there will be for older workers.
Your book has a section specifically for women over fifty. What do you think they need to know and what should they be doing that might be different than what you would tell men?
If you stepped out of the workplace for caregiving, you need to be able to explain that in a way to show that 'No, I didn't lose track of my work path. These are the skills I was honing during that time.'

And there's the pay issue. We must work three times as hard as men to make sure we are being valued in the workplace.
For older women looking for jobs, find out what those jobs are paying. Go to websites like Glassdoor and PayScale that give you an idea. And reach out to everyone you know at employers you're considering to get a feel for what a certain position is paying.
How the Job Market Has — and Has Not — Changed
What are some of the biggest changes in the job hunt compared to doing it twenty or thirty years ago? What should people be doing differently than the last time they looked for a job?
Don't just write down your previous job titles in your resumé. Include the duties you had and what you accomplished — the projects you brought in ahead of time and the quantifiable effects that you had in your jobs. It's a deeper dive of your accomplishments that you didn't need to do previously.
Also, don't put all your years of experience on your resumé. Keep it to the last ten years; keep it tight.
Should job seekers do more research about the employer than they might have done in the past? It's easier to do that now.
Absolutely. Your ability to seamlessly do this kind of research online has really ramped up. It's not hard to find out a lot of the current things in a Google search or by following the company on Twitter and LinkedIn. This shows that you're truly engaged and want to work there.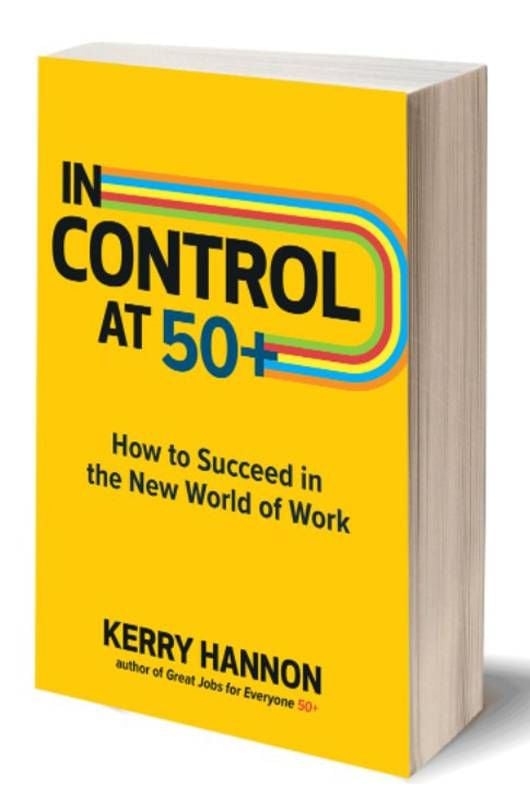 What's your advice for somebody thinking about starting a business?
Take it slowly. Do your research on what it is you want to do and how you are going to make a difference. Then, talk to people in that field. Most people are flattered to be asked for their advice.
If you can first volunteer or moonlight at that particular job, you will get a sense of whether it's really as dreamy as you expect it might be. And you need to be financially set up, because as an entrepreneur, you're probably not going to pay yourself initially. Or if you do, it's not going to be anywhere near what you made when you were with a full-time employer.
Be honest with yourself about how much time and money you have to put into this venture.
The final thing I would say is once you start your business, don't be afraid to delegate. In the new world of work, you can find people who want to work as virtual contractors — your virtual assistant, your virtual bookkeeper, whatever it might be.
Employers Want to Know: What Can You Do for Me?
There's a section of your book that was very different than what you've written before, because it was very personal. You talked about how you were asked to apply for a job recently and then didn't get it. Can you talk about that experience and what other people can learn from it?
When I got into the interview process for it, I found myself breaking the rule I tell everyone: Don't go back to 'in my day' or 'way back when.' I realized that I was harking back to jobs I had twenty years ago and needed to push myself to stay present in what I could do today.
And I focused too much on doing my song and dance about me, about 'Aren't I wonderful?' In retrospect, I spent a lot of time talking about myself and bragging about my abilities without focusing on what the company wanted.
What they wanted to know was how I could solve their problem. I was focusing too much on Kerry and Kerry's ambitions.
It's important to remember when job hunting that it is always about them. That was a good lesson for me to learn. They ended up hiring somebody younger, who would work in house and who didn't want to be a remote worker.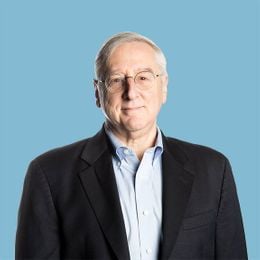 Richard Eisenberg
is the former Senior Web Editor of the Money & Security and Work & Purpose channels of Next Avenue and former Managing Editor for the site. He is the author of "How to Avoid a Mid-Life Financial Crisis" and has been a personal finance editor at Money, Yahoo, Good Housekeeping, and CBS MoneyWatch.
Read More