How Women Can Find Work at a Nonprofit
9 tips to help you make the transition out of the corporate world
The other night, I had dinner with a friend who runs a nonprofit based in New York City. She's in her late 50s and made the transition from a big-bucks financial industry post a few years ago. She loves her job.
 
That said, my friend was a bit wiped out when we first sat down. She was hot off the four-and-a-half-hour Megabus ride from Washington, D.C., which set her employer back around $11, a fraction of the $218 ticket for Amtrak's Acela Express. My guess is that in her corporate days, hopping the train for the far faster, and probably more comfortable, two-and-a-half-hour journey would have been a no-brainer.
 
But taking the Megabus is the kind of tradeoff you make when you go to work for a nonprofit. That's okay if, like my friend, you believe in your mission.
 
Switching to Nonprofit Work
Maybe you, too, are thinking about making the switch from a corporate job to a nonprofit. Many women in their 50s and 60s are — and plenty already have. If so, I have some advice on how to make the switch.
 
There's something about hitting midlife that makes us pause and think: Is this all there is? Is it really all about making money? How can I leave some kind of legacy?
 
Jobs in the nonprofit sector — especially management positions in small and mid-size organizations — have traditionally been a sweet spot for women. Most nonprofits with budgets of $1 million or less have women CEOs, and women lead 64 percent of organizations with budgets under $250,000.
 
(MORE: The Boom in Job Seekers Looking for Encore Careers)
 
I think there are three key reasons why women gravitate toward nonprofit work (aside from our altruistic natures):
 
Flexibility. Nonprofits tend to offer more leeway than corporations in terms of hours, flex-time, job-sharing and telecommuting. Although my dinner companion took a colossal pay cut when she gave up her six-figure corporate job for her nonprofit position, she was able to bargain for nonmonetary perks, like plenty of vacation, as a tradeoff.
 
Opportunity. Men often aren't rushing in to run a nonprofit or work full-time for one. The end result: less competition for women to get hired.
 
Collaboration. Women, by nature, tend to succeed in work situations where decisions are frequently made by consensus. And many nonprofits emphasize a collaborative workstyle.
 
9 Tips for Landing Nonprofit Work
In my forthcoming book, Great Jobs for Everyone 50+: Finding Work That Keeps You Happy and Healthy... And Pays the Bills, I devote a chapter to how to land a nonprofit job. Here are my nine top tips:
 
(MORE: Find a Nonprofit Job Matched to Your Passions)
 
1. Crystallize in your mind what sort of nonprofit would suit you, and then target that type. Would you be happiest working in a small group that has a tight focus? A start-up whose mission is based on recent news events, such as a natural disaster? Or are you drawn to a bigger organization, which might offer training to help you get started in the nonprofit world? Do you want a job that would involve travel?
 
2. Find out if other corporate refugees are working at the nonprofit that interests you. If others like you are already in staff and leadership positions, you'll be more likely to convince the group that they should hire someone with your background. You can learn about the backgrounds of a nonprofit's executives by going to the management team area of its site.
 
3. Decide what you have to offer and then sell these skills. Your usefulness to a nonprofit could run the gamut from having legal knowledge to financial management expertise to fundraising to writing skills that can shore up a group's grant-writing efforts. You could look for posted jobs requiring these skills or cold-call some nonprofits to see if there are appropriate openings.
 
4. Go to school to become a stronger candidate. Consider taking a course or getting a degree at either a local college or online to fill in gaps in your background. For instance, you could enroll in a master's degree or certificate program in public administration, philanthropic studies or social work. Some community college programs are designed specifically to help corporate professionals transition into nonprofit jobs via training programs, fellowships and part-time assignments.
 
5. Stay current with what's happening in the nonprofit world. You might subscribe to the Chronicle of Philanthropy, a biweekly paper ($62 a year) whose website is philanthropy.com. Subscribers get free access to the site's premium content.
 
To see who's hiring, visit LinkedIn.com, which has a section dedicated to nonprofit management job postings. Idealist.org is a good site for other types of nonprofit openings.
 
6. Develop a nonprofit-oriented resumé. This version of your resumé would clearly explain how your work and volunteering experience could be useful in the non-corporate world. Next Avenue has an article with advice on how to rework your resumé to snag a nonprofit job.
 
7. During a job interview, flaunt your passion for the organization's mission. After all, the group will want to be sure that any new staffer is a true believer. Your passion is what can set you apart from other candidates, says Laura Gassner Otting, president of Nonprofit Professionals Advisory Group, an executive search firm.
 
8. Volunteer. One way to switch into nonprofit work, albeit not for financial reasons, is by volunteering to aid a cause that interests you. This will build your network in the sector, increase your knowledge about its trends, and help you get a feel for the culture. It could even lead to a paid position. To find a nonprofit board that might need you, sign up at BoardnetUSA.org. Once you've posted your information, you'll get a weekly e-mail with organizations looking for people who fit your profile.
 
9. Work for a nonprofit as a consultant. If you can't afford to volunteer for free, you might be able to land a part-time position at a group on a consultant-fee basis. This is a great way to prove yourself and get nonprofit cred.
 
If you do wind up working in the nonprofit world, enjoy the ride. Megabus has wireless.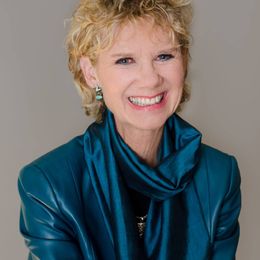 Kerry Hannon
is the author of Great Pajama Jobs: Your Complete Guide to Working From Home. She has covered personal finance, retirement and careers for The New York Times, Forbes, Money, U.S. News & World Report and USA Today, among others. She is the author of more than a dozen books including Never Too Old to Get Rich: The Entrepreneur's Guide to Starting a Business Mid-Life, Money Confidence: Really Smart Financial Moves for Newly Single Women and What's Next? Finding Your Passion and Your Dream Job in Your Forties, Fifties and Beyond. Her website is kerryhannon.com. Follow her on Twitter @kerryhannon.
Read More