Immigrants Take Comfort in Food From Their Homeland
Respecting cultural food preferences can impact health and socialization
"Do you have drumsticks?" my 85-year-old mother asks the cashier at the checkout counter at Madras Groceries in Sunnyvale, Calif.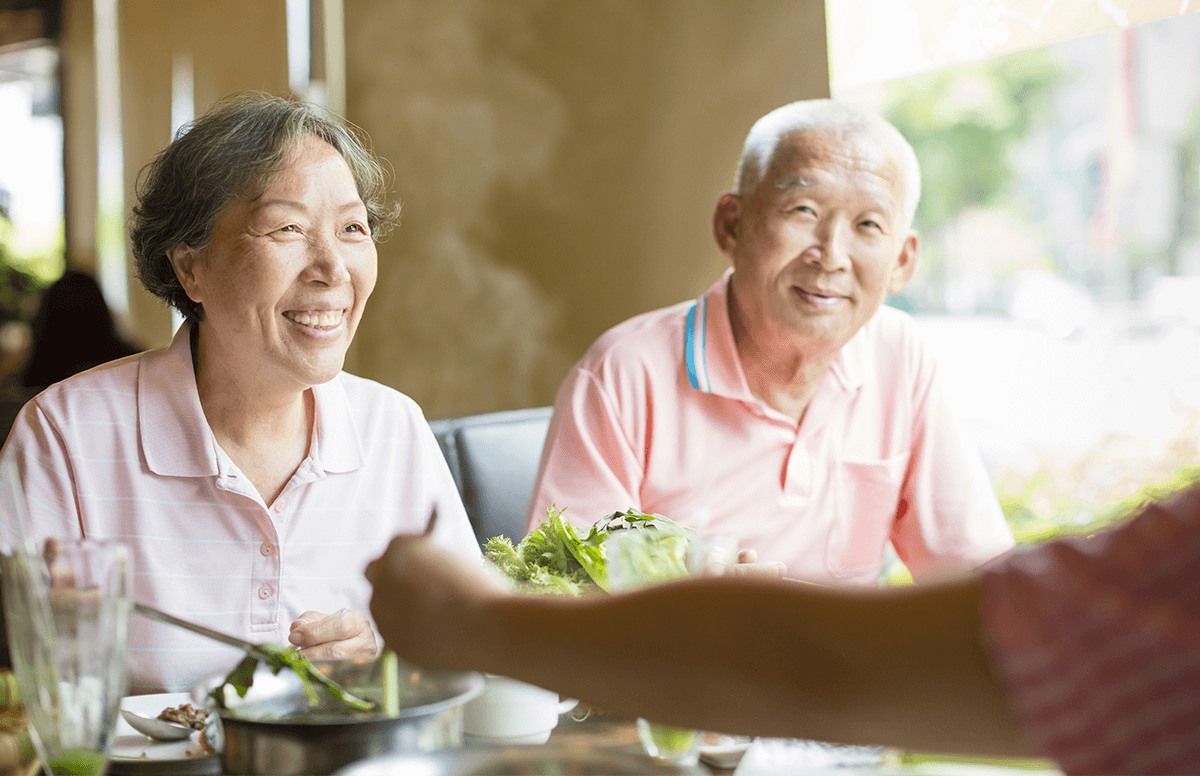 The woman points to a pile of long, narrow, cylindrical vegetables near the counter. A half-hour later, a quick inventory of my mother's cart reveals drumsticks, taro roots, squash, long beans, okra, winter melons, pointed gourd, snake gourd, spices, snack packets of murukkus and a bag of brown basmati rice.
Food bought, cooked, served and eaten is collectively the barometer of my mother's moods, which are intricately entangled with her health. When she's bustling around the kitchen, cooking sambar, kootuor olan with squash and winter melon, and boiling snake gourd or sautéing long beans to serve as a side dish, she's cheerful and animated. On the days when the stove top stays cold, she sits near her bed dispiritedly, complaining about the insipid flavors of leftovers.
My mother, who immigrated to America in her late 70s from India, views the world through the lens of food. The act of eating or drinking is not only one of survival; it's an emotional configuration. She is happiest when she has access to the foods she once ate back home, as though harnessing the taste of her memories.
The act of eating or drinking is not only one of survival; it's an emotional configuration.
She has never tried pasta, pizza, burritos, sandwiches or salads. Vegetables she has not encountered in her previous life are anathema, including mushrooms, broccoli or Brussels sprouts. She keeps a very close, if obsessive, vigil on her Indian vegetarian palate.
Preoccupied With Food
Gopala Pillalamarri worked as a journalist for 40 years in India before retiring and moving to Palo Alto, Calif., to live with his son and daughter-in-law in the 1990s. Now in his 80s, Pillalamarri has a long list of ailments and is confined to his room in his son's house, needing round-the-clock palliative care.
When I met him, he was glancing over headlines in the local newspaper. A frail man, wearing a crisp white-striped shirt, he brightened when he saw me. "A daughter has come to visit," he announced.
Pillalamarri grew up in Tenali, a city in Southern India, well-known for its spicy foods and pickles marinated in chilies. Until he came to the United States, he had never lived anywhere else.
"Have you ever tried pizza?" I asked Pillalamarri. "No western [food] for me," he said, shaking his head with a mischievous smile. "It has no spice."
Rita Ghatak, a psychologist and an associate director at the Optimal Aging Center in Palo Alto, is Pillalamarri's daughter-in-law. With over a decade of experience directing Stanford's Adult Aging Services program, Ghatak has observed that among immigrant families, one of the biggest preoccupations is food.
She noted that her father-in-law's "food habits have not deviated, not even one standard deviation, from what they were when he was living in India."
For many adults who migrate later in life, familiar foods close the gap between countries left behind and countries arrived at. Remembered flavors stave off a fugue-like state of withdrawal from the new environment. So tastes are preserved carefully.
When Pillalamarri had a nasty fall and had to be admitted to ManorCare Health Services in Sunnyvale to recuperate, he begged to be taken home. He couldn't tolerate the hospital fare and looked listless and unhappy until his son began to cook and deliver meals to him every day.
The Link Between Cultural Isolation and Food
Globalization and immigration patterns are changing the makeup of older adults in America. As America ages, so does the immigrant population. By 2030, older adults will outnumber children. In 2010, more than one in eight adults 65 years and older was foreign born, according to the Population Reference Bureau.
The Migration Policy Institute reports that in 2010, California had the most foreign-born older adults (1.3 million) in the country. It is predicted that people of color, primarily Latinos and Asians, will make up 55% of California's older population by 2035, compared to 41% today.
This changing population requires a rethinking and recalibrating of how we deliver elder care. While there is much research on older adults and social isolation, not much attention is paid to the issue of cultural isolation, and, in particular, its linkage to food.
Despite the lack of research, however, nutrition programs in California are aware of what it takes to satisfy older immigrant adults.
Milton Cadena, the program director at the Eastside Neighborhood Center in San Jose (a Senior Nutrition Program, or SNP, site run by Catholic Charities), said it mostly has Latinos in its program and that many of its menu options tap into this group's preferences — chile verde, corn tortillas, Spanish rice, chicken enchiladas and more.
"When the food served at our centers mirrors the food [the clientele] grew up with, or are accustomed to, in their own culture, it is easier for them to accept it, and they appreciate it  —  and more importantly, do not waste it," Cadena said.
At Stevenson House  —  a low-income senior housing project in Palo Alto  —  La Comida (Spanish for food) mostly serves an older Chinese population. On a recent menu, however, there were few Chinese options.
"One of the challenges is preparing Chinese meals," admitted Mary Ruth Batchelder, site manager of the La Comida program. The prep work is complicated. There's a lot of braising and marinating, and the ingredients are different.
"We cook baked fish, which is Chinese inspired. One of the problems is keeping it low in sodium and soy sauce," Batchelder said, adding that La Comida is incrementally working toward a Chinese-inspired menu. But "our food doesn't keep Asians away," she said, while pointing at the room filled with Asian diners.
According to Judy Chang, a member of the board of La Comida, immigrant adults are willing to experiment with cuisine if they've been in the country long enough. Or if getting and preparing hot meals is a problem. "If you have to have a full belly, then you go with whatever you get, as long as it's not offensive to your palate," Chang said, and for many of the La Comida patrons, this is the only hot lunch they get.
'I Don't Like American Food'
Nourishment is merely the outer skin of the peeling onion that explains immigrants' complex relationship to food. What works for the native-born population will not necessarily work for the immigrant cohort.
Fresno-born octogenarian Hank Thielmann, of Ukrainian-Russian origin, lives in Stevenson House. He described his mother's twice-baked crisp zwieback bread with equal parts sadness and nostalgia. "I'd slather butter and jam on the zwieback before eating it," he recalled. He likes the food served by La Comida. "I choose to enjoy it," he clarified. "But if you know of any Russian restaurant?"
Patty May is 90, and her translucent skin gleams in the afternoon light. She sits at the entrance of the dining hall, handing out bread to the La Comida patrons as they walk in, murmuring greetings in Chinese and English. She grew up in Oklahoma City, but lived in China for 15 years and prefers Chinese food. Her favorite meal at La Comida is Lion's Head Meatballs, a Shanghai specialty made of pork and cabbage, though she likes everything served.
Like Thielmann and May, many aging adults are nostalgic for the foods of their younger days. But adults who migrate later in life feel alienated if the cuisine they are accustomed to is not available to them.
Huiming Tang also lives in an apartment at Stevenson House. "I pay attention to my food. I take it seriously," he said through an interpreter. "I like Chinese food. I eat it all the time. I don't like American food," he said firmly.
Chinese food has bold complexity, Tang said. Each province in China lends its own aesthetics to the food. "The noodles in Shanghai are different from the noodles in Canton or Beijing," and there's more meat and vegetables in Chinese cooking, he said.
Tang came to America in the late '90s to live with his son and daughter in the Bay Area after retiring from his job as a professor at Shanghai University. He cooked his own meals initially. When asked about his favorite La Comida meal, Tang picked up his utensils and cut into the marinated pork loin on his plate before responding, "I come here because I'm 88-years-old."
San Jose resident Aida Vigo came to America in 1992 after retiring as a physician in Bataan, a city in the Philippines where thousands perished in 1942 during a brutal Japanese-enforced 65-mile march to prison camps. Vigo was four-years-old at the time and calls herself a child of the war. She grew up at a time when privation and scarcity were ways of life. Most people she knew ate only the food that they raised, with fish and vegetables being staples.
Vigo prefers simple flavors and fresh ingredients. When she first arrived in the United States, she often cooked adobo and sinigang for her children and grandchildren, both stock-based "one-dish meals" with fish, beef, pork, chicken or vegetables.
Waiting for her food to be served at the Northside Community Center near downtown San Jose, Vigo revealed why she comes here for lunch: "The cook here is Filipina. I know how she cooks it. The taste is not overpowering."
Link Between Food and Socialization
Iggy Ignatius, chairman and founder of ShantiNiketan, a retirement community for Indian Americans in Tavares, Fla., is well on his way to building an empire on the simple premise that as immigrants age, they will want comfort food and a back-to-the-roots lifestyle. He is on his third phase of development, to be completed next year. The demand is so high, Ignatius said, that he's begun to expand to other locations, including New Jersey, Houston and even Singapore. "The market will only grow," he assured me. He has several California customers.
The biggest selling point is the Indian vegetarian food that ShantiNiketan offers, one of the few Indian-American facilities for older adults with an in-house kitchen. Ignatius believes that affinity retirement homes are not non-assimilative, but places where people go to spend their later years among people who share the same kinds of life experiences and are able to relate to each other.
That relational experience boils down to food and socialization. Ignatius echoed Ghatak's theory on older adults and their preoccupations: "Food is the major concern for Indian-Americans, in my opinion, and then comes socialization," he says.
Familiar Scents and Array of Colors
For my mother, who cooks for herself, food is a pipeline to her emotional and physical health. But I can see that her cooking days are numbered. Shopping for her favorite vegetables has begun to exhaust her, even though it's her favorite place to go. My mother in an Indian grocery store is like a child in a candy store. Her eyes dart from shelf to shelf, taking in the familiar scents and array of colors. And she looks energized.
After paying for the groceries at Madras Groceries, my mother and I make our way a few doors down to Madras Café.
"How are you, Aunty?" the young man at the counter greets my mother when she steps forward to order a plate of vadas (deep-fried lentil balls) and chutney to take home. It's one of the few restaurants my mother consents to eat at, and I soon discover why.
"I haven't seen you in a while," the man says in Tamil. My mother nods shyly without responding. As I help her to a chair, he goes in and comes back carrying a steel tumbler of steaming coffee. "While you wait," he says, offering it to her.
My mother takes a sip of the coffee and looks at me, her eyes shining.
This article originally appeared on The Bold Italic and on the Diverse Elders Coalition blog.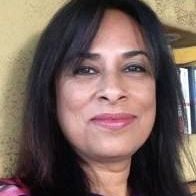 Jaya Padmanabhan
is a journalist and consulting editor at Ethnic Media Services. She was a former editor of India Currents. She was a recipient of the 2019 Journalists in Aging fellowship from the Gerontological Association of America and the Journalists Network on Generations. @jayapadmanabhan
Read More