Finding Purpose By Paying Breast Cancer Patients' Expenses
Roberta Lombardi found herself through her Infinite Strength Foundation
Breast cancer survivor Harmenia "Mimi" Frazier White, 39, had fallen seriously behind on rent and other bills. Although she'd come out the other side of treatment for stage 3b invasive breast cancer, including chemotherapy, radiation, a double mastectomy and removal of her ovaries, she was still unable to work due to the consequences of the disease. She gets by on Social Security and a small benefit for military spouses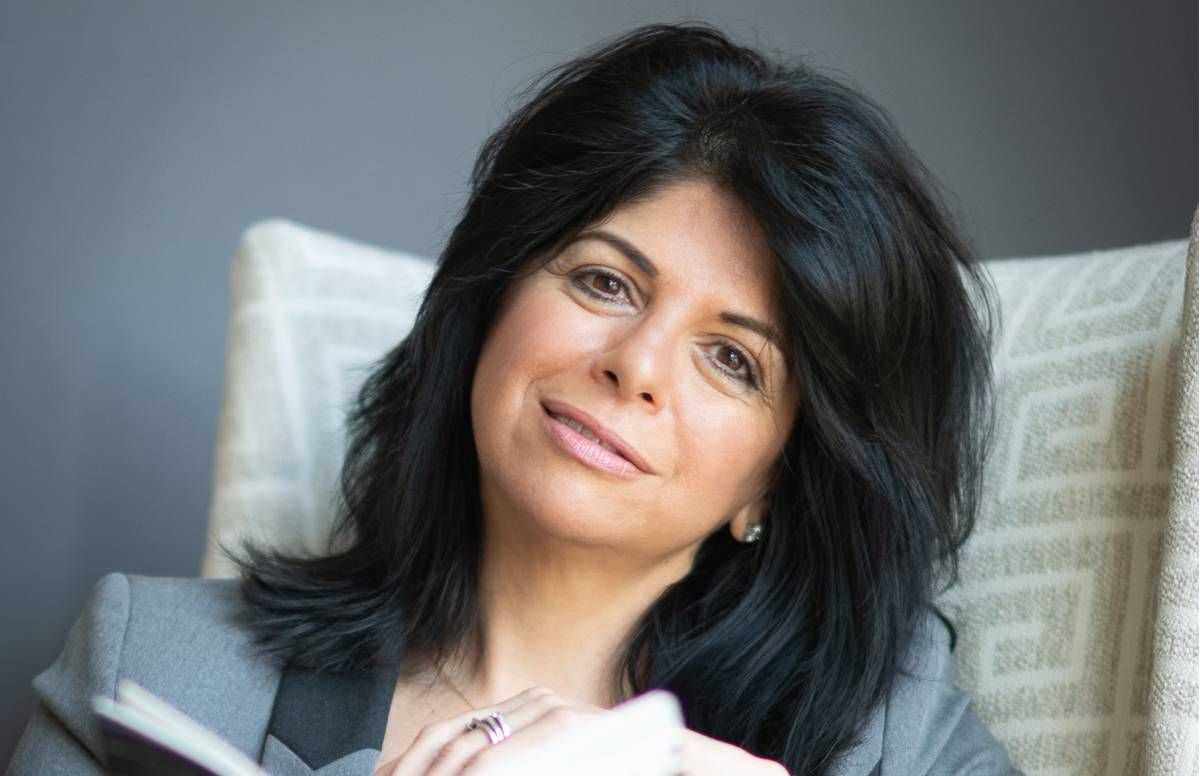 White, a single mom in a Washington, D.C. suburb, is taking medication to suppress estrogen and keep the cancer at bay, resulting in deteriorating bones, depression and a loss of appetite, requiring numerous medical appointments each week. On top of all this, she's homeschooling her teenage son — with a spotty internet connection.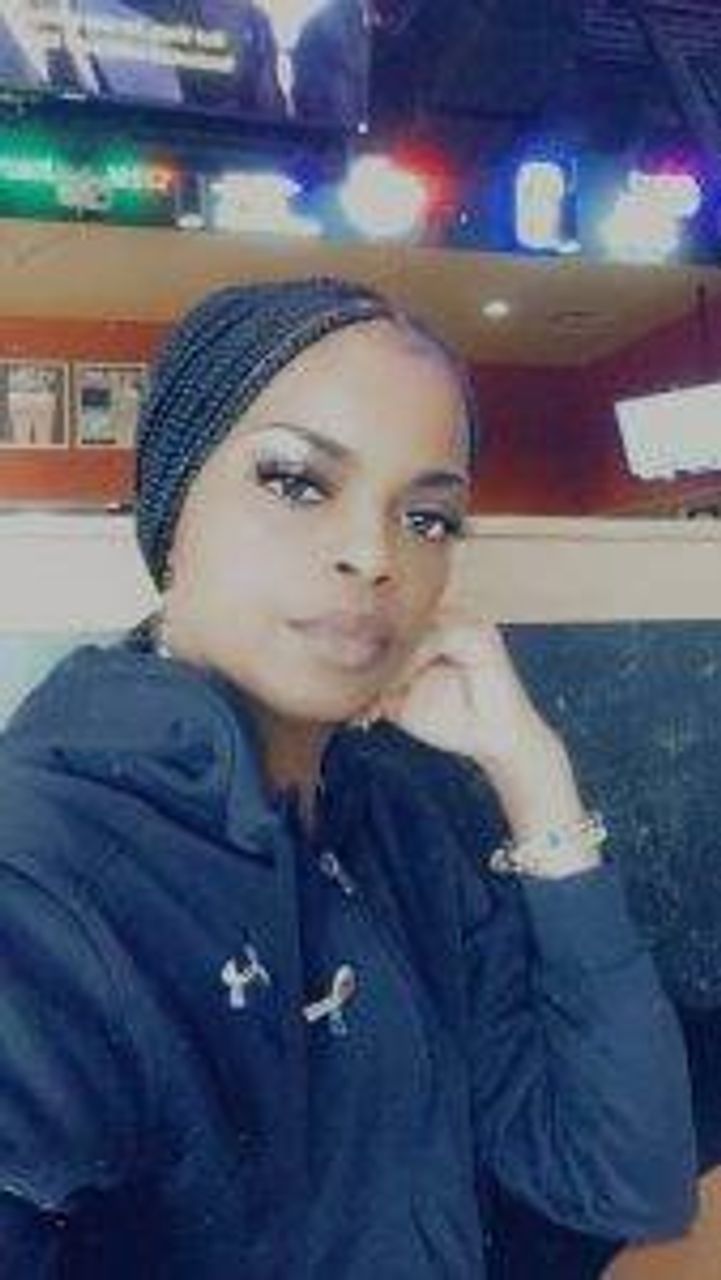 "I was in complete desperation and in danger of being evicted and I came across the Infinite Strength Foundation website," said White. "I just wrote a long email and explained my situation, and [the foundation's founder] Roberta Lombardi contacted me. She's like an angel who came out of nowhere."
Lombardi sent a $1,000 check to White's rental office and White says that  consequently, "I was fine (financially) for months and months afterward."
Launching Infinite Strength After Her Breast Cancer Ordeal
Lombardi, 53, of Madison, Conn., founded Infinite Strength in 2018 after her own ordeal with breast cancer.
The former event planner and stay-at-home mom was diagnosed in 2016 with HER (human epidermal growth factor) 2 positive breast cancer. She then had a double mastectomy, chemotherapy and reconstruction, which took 14 months.
"The majority of the women we help are women of color, with kids, living in poverty. Their lives were already difficult and then they got breast cancer."
Lombardi said she feels incredibly fortunate that she didn't have to work during treatment. Her husband, Tom, 75, was able to care for their daughters and support the family. (He recently sold two businesses he co-founded: Airportparkingreservations.com and ParkSleepFly.com.)
Lombardi's nonprofit Infinite Strength Foundation supports patients with stage one, two or three breast cancer who are in active treatment and whose income is 200% of the federal poverty guideline or less. Since its inception, Infinite Strength has helped 130 women.
The patients can apply for reimbursements of costs associated with breast cancer not covered by health insurance, including a one-time $1,000 grant for rent or other bills, gift cards for groceries, and payments for scalp cooling treatments letting women keep the hair that would otherwise fall out during chemotherapy. Infinite Strength gives recurring grants to women with metastatic disease.
One recent example: When COVID-19 hit, a social worker at a New England hospital asked Lombardi to help one of her clients. While in active treatment for breast cancer, the woman's husband began physically abusing her, so she fled to a shelter with her kids. The woman had no way to get to treatment, so Infinite Strength gave her a Visa gift card to pay for transportation.
Coping With the Pandemic's Effects
Before the pandemic, Infinite Strength raised money to fund its efforts through individual donations and the proceeds of a black-tie gala, Evening in Pink, with an accompanying auction. In 2018 and 2019, the gala raised more than $50,000. Though the 2020 event was cancelled for health and safety reasons, and donations have dropped off, sponsors including Smilow Cancer Hospital at Yale-New Haven, Hartford Healthcare, Perricone MD, Paxman Scalp Cooling and Sound Obstetrics and Gynecology paid their pledges to the foundation.
"We need to make the most of the funds we have," Lombardi said. "The majority of the women we help are women of color, with kids, living in poverty. Their lives were already difficult and then they got breast cancer. So, we changed our focus this year to helping single moms."
Although Infinite Strength's focus is women in New England, Lombardi and her organization are nimble enough to be able to review each application on a case-by-case basis and assist women who live anywhere in the U.S.
"Realistically, I can probably help fifty people — maybe a little less — this year," Lombardi said. "Based on how donorship has slowed down so much, I'm scared about it. My goal was to help at least a hundred people this year. For 2021, I don't know."
Large well-known charities such as the American Cancer Society and The Pink Fund also assist breast cancer patients with living expenses. But they have different rules than Infinite Strength. The Pink Fund patients must have been employed when diagnosed, be in active treatment and remain in active treatment throughout the funding.
Although Infinite Strength has a board of directors, Lombardi does all the day-to-day work herself and doesn't take a salary.
How Women Apply for the Grants
Women apply for grants through the website, provide a doctor's note verifying their diagnosis and documentation from the hospital social worker stating the need.
Occasionally, an oncologist will contact Lombardi and ask for her help on behalf of a patient.
"My organization is small so I'm able to get more personally involved," Lombardi said.
That was the case with Desiree Moore, 55, a Connecticut bartender who developed triple-negative breast cancer (the kind that grows and spreads faster than other breast cancers and has limited treatment options). She needed someone to sit with her and discuss treatment and health insurance complexities.
"Having Roberta by my side, rooting me on, is one of the blessings that came out of my battle with cancer," Moore said. "Roberta advised me financially and emotionally, she advocated for me and even baked muffins for the staff at the hospital. I'm truly grateful to call her my friend."
Infinite Strength also paid for Moore's rent and groceries when she couldn't continue working during her treatment.
'Breast Cancer Changed Me'
Other women around the country have found Infinite Strength online, striking up an email conversation with Lombardi, resulting in ad hoc advice and support that Lombardi is happy to give.
"Breast cancer changed me," Lombardi said. "Doctors don't tell you that the hardest part comes after you've finished treatment. I didn't know who I was any more."
Lombardi said the experience often forces women to reinvent themselves, as she did.
"Now I like myself more. It made me a better person," she noted. And, she added, "Seeing what other people have to deal with gave me a whole new outlook. Infinite Strength gave me a reason not to dwell on what I had been through, but to focus on other women."
Alix Boyle
is a freelance writer and marketer who covers health, women's issues and business. Her work has appeared in The New York Times, The Hartford Courant and Seasons Magazine, among others. She lives in Connecticut with her husband and her exuberant rescue dog, Sophie.
Read More