It Just Got Tougher to Get a Reverse Mortgage
New rules will make applicants prove they're good risks
New federal rules that took effect in April may make it harder for some people to qualify for reverse mortgages. But they'll also make it more likely that those who do receive reverse mortgages will have fewer worries about them.
Reverse mortgages are FHA-insured loans available to homeowners age 62 or older that let the borrowers convert their home equity to cash without making monthly payments; they're repaid when the borrower sells the home, moves or dies. A 65-year-old with a $250,000 home might be allowed to borrow $127,000 with a reverse mortgage, according to the Boston College Center for Retirement Research.
The New Financial Assessments
Under the new rules (which sprang from a 2013 law), to get a reverse mortgage, you'll now be subject to what's known as a "financial assessment" — much like what lenders do when sizing up applicants for regular mortgages. Lenders will now review the income, cash flow and credit reports of prospects.
(MORE: Reverse Mortgage Rewards and Risks)
Basically, you'll need to prove that you have the "willingness" and "capacity" to continue paying your home's property taxes and insurance premiums. If the assessment convinces the reverse mortgage lender that you won't have the cash to make those home-related payments, you may be rejected. That's because a reverse mortgage borrower who fails to pay property taxes or homeowner's insurance could be tossed out of the home and the house could then go into foreclosure.
"I think these changes are positive overall," says Phil Stevenson, a Certified Reverse Mortgage Professional and principal of PS Financial Services in Coral Gables, Fla. "They'll affect five to 10 percent of potential borrowers and, in reality, those are the ones who probably shouldn't have done reverse mortgages in the past."
The new rules will undoubtedly make the reverse-mortgage application process more complex, though, and will lengthen the time it'll take for loan approval, at least initially.
More Work for Borrowers
"It will be more work for borrowers and mortgage companies," says reverse-mortgage lender Stevenson. He estimates that at his firm, for the next six months or so, applicants might need to wait about six weeks altogether compared to four weeks before the new rules kicked in. "Eventually, maybe it will add no time or up to one week," he says.
(MORE: New Reverse Mortgage Rules for Couples)
Now, when you apply, you'll need to document your income and financial assets, which represents your "capacity" to pay. The lender will also examine your expenses and cash flow. So you'll have to pull together your most recent tax return, W2 and 1099s. If you're collecting Social Security or rental income, you'll need to show that to the lender, too.
To assess your "willingness" to pay, the lender will examine your credit by looking back over the last two years to see if you paid your mortgage, property taxes and homeowner's insurance on time. "If you were late a couple of times last year, you might have to wait a year to get a reverse mortgage," says Stevenson.
Your credit score, however, won't be a factor in whether you're approved.
"We can deny someone with an 800 score and approve someone with a 500 score," says Stevenson. "We're looking at credit history. You could have been in medical collections, but always paid your mortgage and property taxes and just fell on hard times."
In some cases, the lender can now approve a borderline applicant by creating what's called a "set aside." This means a portion of the reverse mortgage proceeds will be kept in reserve to ensure that the property taxes and homeowner's insurance will be paid.
More Lenders Will Compete for You
On the positive side, now that the new rules have lowered the risks for lenders, look for more companies to get into the reverse mortgage business. This competition should help drive down borrowers' costs.
"Some big lenders who used to be in this business — like Bank of America and Wells Fargo — may come back in," predicts Stevenson. Bank of New York Mellon just set up operations to buy and securitize reverse mortgages.
Reverse mortgages, which long had a bad reputation as a loan of last resort, are now gaining growing acceptance among financial experts, too.
(MORE: Use Your Home to Stay at Home)
"I am a fan," Alicia Munnell, director of the Center for Retirement Research at Boston College, told me recently. "The reason I like them is that the biggest asset most people have is their house and they save by making their mortgage payment each month. If you're in a house that's too big for you, you could buy a cheaper house and get your equity out that way. But if you want to stay in your house, I think a reverse mortgage is the way to go."
1,200 Complaints About Reverse Mortgages
However, Munnell added, a reverse mortgage isn't for everyone.
It's also worth noting that reverse mortgages can be expensive, complicated, confusing and even irritating. In fact, a recent U.S. Consumer Financial Protection Bureau (CFPB) report said the agency received 1,200 reverse mortgage complaints since December 2011. "Many older consumers are quite frustrated with loan terms, service runarounds and foreclosure problems," said CFPB Director Richard Cordray at a recent White House Conference on Aging regional forum.
Before applying for a reverse mortgage, I encourage you to read the CFPB's free guide and Lending Tree's site, both assessing the pros and cons, the National Council on Aging's Q and As on reverse mortgages. Also, get counseling from a U.S. Department of Housing and Urban Development (HUD)-sanctioned counselor; you can find one through HUD's website.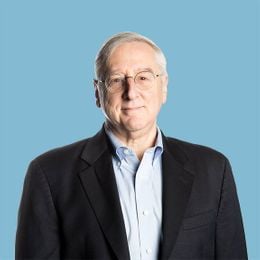 Richard Eisenberg
is the former Senior Web Editor of the Money & Security and Work & Purpose channels of Next Avenue and former Managing Editor for the site. He is the author of "How to Avoid a Mid-Life Financial Crisis" and has been a personal finance editor at Money, Yahoo, Good Housekeeping, and CBS MoneyWatch.
Read More