It's Time to Make Credit Scores Truly Free
Consumers Union thinks Congress should require credit bureaus to send out free scores
Your three-digit credit score may be one of the most important numbers in your financial life. After all, banks use your score to determine whether you'll be approved for a loan or a credit card, and what rate of interest you'll be charged. Insurers set premiums based on credit scores, and landlords review them to see if they'll give prospective tenants a lease.
But just try to get your score from the big credit bureaus — Equifax, Experian and TransUnion — without paying through the nose. It isn't easy.
Sure, you can get your credit report from them once a year, free of charge. That's because Congress passed a law in 2003 requiring this. (Go to the website www.annualcreditreport.com or call 877-322-8228 to get your report.) But the credit report doesn't contain your credit score, just your credit history.
Today there's only one circumstance under which you can get your score free from all of the credit bureaus: when you're rejected for a loan or credit card and want to find out why. In that case, tell the lender you want the explanation. Congress passed a law requiring this as well.
To learn your FICO (the initials stand for the scoring company formerly known as Fair Isaac Corp.), score — the 300 to 850 figure that many lenders focus on — you must pay $19.95 at MyFICO.com. But the site sells only FICO scores generated by data from Experian and TransUnion, so you can't get one from the third major credit bureau, Equifax.
And those "free credit score" sites? They aren't really free. To get your scores through them, you must sign up for a credit monitoring service, which can cost about $180 a year. (You could choose the site's free trial offer then cancel, but many consumers have had trouble getting refunds, according to Bob Sullivan, author of the Red Tape Chronicles blog.)
Consumers Union, the parent of Consumer Reports, thinks there ought to be a law.
To that end, the nonprofit has launched a petition campaign calling on Congress to require that the credit bureaus provide credit scores for free once a year to consumers who ask for them. "Knowing your credit score is an important part of managing your credit and planning for your financial future," says David Butler, deputy director of Consumers Union. "Credit scores ought be included in your free reports."
But some credit analysts see problems with Consumers Union's proposal.
John Ulzheimer, president of consumer education at SmartCredit.com, and Gerri Detweiler, director of consumer education at Credit.com, point out that there is no "one" credit score.
Lenders, insurers, utility companies and landlords use more than 1,000 different credit scores when reviewing applicants, Ulzheimer says. Many are variations of the FICO score; some are scores determined on the basis of other mathematical models. "Sending the consumer every single one of their credit scores would result in a small booklet," he says.
And if the credit bureaus were allowed to decide which score to send, Ulzheimer adds, it would probably be one of their "home grown" scores, not versions of the FICO score lenders generally use.
So the Consumers Union idea needs refining. But it's not a bad place to start.
In the meantime, the best way to achieve a good credit score — and to keep it that way — is to follow the advice of the new Consumer Financial Protection Bureau:
Pay all of your loans on time.
Make sure information in your credit report is correct. (If it's not, fix the errors by following the advice in the Federal Trade Commission's useful free online guide, How to Dispute Credit Report Errors.)
Don't use too much of the credit available to you on your credit cards. Ideally, you shouldn't go beyond 30 percent of your total credit limit.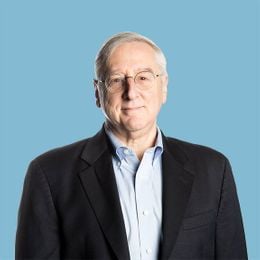 Richard Eisenberg
is the former Senior Web Editor of the Money & Security and Work & Purpose channels of Next Avenue and former Managing Editor for the site. He is the author of "How to Avoid a Mid-Life Financial Crisis" and has been a personal finance editor at Money, Yahoo, Good Housekeeping, and CBS MoneyWatch.
Read More