Jimmy Carter, Brain Cancer and You
The prognosis for many is better than ever with new treatments
With the news that former President Jimmy Carter has been diagnosed with melanoma, and that it has spread to his brain, Next Avenue thought it would be a good time to seek some answers about brain cancer.
Carter, 90, announced Aug. 20 that a PET scan confirmed the cancer in his liver had metastasized.
"At first I felt that it was confined to my liver, and the operation had completely removed it, so I had been quite relieved," Carter said at a news conference at the Carter Center. "And then that same afternoon, we had an MRI of my head and neck, and it showed up that it was already in four places in my brain."
That's obviously news that no one wants to hear.
"I would say that night and the next day, before I came back up to Emory (University Hospital), I just thought I had a few weeks left," Carter said. "But I was surprisingly at ease. I feel good. I haven't had any weakness or debility."
Carter had surgery Aug. 3, in which surgeons removed about a tenth of his liver, he said. He is now undergoing further treatment.
What Is Brain Cancer?
There are two main types of brain cancer, said Dr. Henry Brem, director of the department of neurosurgery at Johns Hopkins Hospital.
Primary brain cancer. Primary brain cancer, which affects about 20,000 new patients per year in the U.S., refers to cancer that begins in the brain. About half of these are metastatic — and particularly deadly. Brem said the prognosis for an adult with this type of cancer, called glioblastoma, is about 20 months.
Secondary, or metastatic, brain cancer. This much more common type is cancer that appears in the brain after having spread from another part of the body. The number of people with new cases of metastatic brain cancer each year is harder to estimate, Brem said, but it exceeds 150,000. The prognosis for an adult with secondary brain cancer is variable, Brem said. "It's not unusual to live 20, 30 years, or they might die in a few months," he said.
At What Age Does It Appear?
Primary brain cancer shows up in two age "bumps," Brem said.
One is during childhood. The other is in the 50s.
Metastatic brain cancer is most often seen in people in their 50s or 60s, sometimes older, Brem said. To be diagnosed as late as 90, which Carter was, is unusual, Brem said, but it makes sense.
"As people are living longer they have more years to be diagnosed with cancer. It's not surprising that one of the reasons that eventually they die is from cancer," he noted.
Metastatic Melanoma Prognosis
Dr. Jeffrey Gershenwald, a professor of surgical oncology at the University of Texas MD Anderson Cancer Center in Houston and an expert on melanoma, said 40 to 50 percent of people with Stage 4 metastasizing melanoma will develop it in their brain.
Once it metastasizes in distant parts of the body, the median prognosis is six to nine months, he said. If it has reached the brain, the patient has even less time, he said.
Melanoma is one of the most common types of cancer to spread to the brain, according to the Mayo Clinic. The others are breast cancer, colon, kidney and lung cancer.
Exciting Advances in Treatment
Both doctors said, however, that there are promising new treatments now or in development.
Brem said that surgical improvements, the targeting of radiation to very specific points where it's needed and chemotherapy at the time of surgery have helped physicians make great strides with primary brain tumors.
"I would say that for primary brain tumors, we've seen tremendous progress in the past decade," Brem said. "When you're on the front lines, the fact that we've seen a doubling of the median survival rate (from nine to 20 months) is very significant. It's still a pretty grim disease, obviously."
Gershenwald said the treatment options for melanoma have also seen a "tremendous revolution" in the last four years. One new option is a pill used in what is called targeted therapy, which reverses the effect of a mutated gene responsible for some of the metastatic melanomas.
The other major class of new treatments is immunotherapy.
Along with radiation, Carter himself has begun receiving injections of pembrolizumab, a type of immunotherapy given by injection.
It is a "very palatable treatment option for people with advanced disease, with overall very manageable side effects," Gershenwald said.
Symptoms of a Brain Tumor
Brem cautions that most of the symptoms of a brain tumor can be attributed to other causes. Headaches, for instance, are rarely caused by tumors.
"Ninety-nine percent of headaches have nothing to do with brain cancer," he said.
One of the more meaningful early warning signs, on the other hand, is seizures. People will get medical attention for a seizure, and appropriately so, Brem said.
People with brain cancer may also experience a diffuse pressure in the head, personality changes, nausea, vomiting, speech impairment, visual problems and weakness on one side of the body.
'A Full Life'
Carter, who served as President from 1977 to 1981, appeared serene in the news conference. He said that whatever happens next is up to God.
"I've had a full life. I've had thousands of friends. And I've had an exciting and adventurous and gratifying existence," Carter said. "Within the bounds of my own judgment, I'll do what the doctors recommend for me to extend my life as much as possible. So I don't look on this as a hardship on me."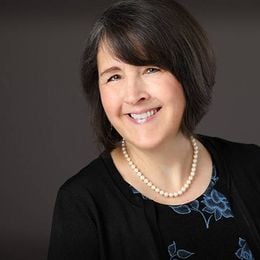 Emily Gurnon
is the former Senior Content Editor covering health and caregiving for Next Avenue. Her stories include a series of articles on guardianship abuse that was funded by the Journalists in Aging Fellows Program. She previously spent 20 years as an award-winning newspaper reporter in the San Francisco Bay Area and St. Paul. Reach her through her website.
Read More