How Job Hunters Can Look for Age-Friendly Employers
Retirementjobs.com just started a Yelp-like rating system
How do you find age-friendly employers when you're job hunting?
Sadly, even in the current good economy, this question is as relevant as ever for people over 50 looking for work. As NPR's Ina Jaffe reported, a recently-released study by David Neumark, an economics professor at the University of California, Irvine, and two others, tracked responses to over 40,000 resumés and found the call-back rate for interviews was lowest for older workers — and worse for older women than for older men.
At a time when so many boomers want, and need, to work later in life, whether full-time or part-time, it's an undeniably frustrating state of affairs. That's why I want to tell you about an intriguing new feature at RetirementJobs.com, a 10-year-old job board and career advice site geared for people over 50. "Our mission is to shine a light on companies that are doing the right things, advance the interest of older workers and save job seekers valuable time," said Tim Driver, RetirementJobs.com founder and CEO. Right now, Driver says, "it's a job seekers market," he said.
Employer Reviews for Age-Friendliness
His site just rolled out a section called Employer Reviews, where employees can share their opinions on whether a particular employer is age-friendly. (It's one of several helpful tools on the site.) Think of Employer Reviews as a Yelp for older job seekers, where you'll learn which employers merit a visit and which will leave you with heartburn.
Posting a review is simple: Once registered on the site, you can (anonymously) submit ratings on a scale of 0 to 10, with 0 being least age-friendly and 10 being most age-friendly (those figures are averaged together to compute a 5-star rating). In addition, you can add comments about your work experience and job-search experience, both good and bad.
A quick scan of the early reviews turned up a mix of helpful and, as with Yelp, less-than-helpful comments.
For example, one useful comment about The City of Sunnyvale, Calif. as an employer reads: "Offered all employees (ages 20s to 70s) same levels of pay, supports, benefits. Pay based on experience, expertise, position. Considerate of family and personal needs at all ages and stages in life. Opportunities for advancement to all ages." On the other hand, there were several reviews on the site for other employers that simply said "age discrimination" without any additional commentary.
A Work in Progress
Clearly, it will take at least a few thousand more reviews before this section is broadly useful. Right now, it has a few hundred reviews, including ones for employers such as Ace Hardware, ADT Security, Aetna, Amazon, American Red Cross, Barnes and Noble, Home Depot, Home Instead Senior Care, Lowes, Marriott International, MetLife and the Veterans Administration.
But once Employer Reviews reaches critical mass, I expect it to be a good way to learn about age-friendly employers and employers that 50+ job hunters may want to avoid. Retirementjobs.com currently hosts over a million job postings, so it's only a matter of time before the review section is fully functional.
3 Site Features Worth Noting
While the Employer Review feature is a work in progress, three other established features on the site are worth noting:
Certified Age-Friendly Employer Program  Following a rigorous vetting process, RetirementJobs.com awards this certification to employers that maintain policies, practices and programs supporting people age 50 and older. It's a helpful way to identify ones with a demonstrated commitment to provide meaningful employment, development opportunities and competitive pay and benefits for older workers.
There are now more than 100 employers with this certification across a wide range of fields, including AT&T, CVS/pharmacy, Fidelity Investments, H&R Block, Home Instead Senior Care, the Internal Revenue Service, Kelly Services, Macy's, New York Life, Peace Corps, Safeway, Staples, Starbucks, Travelers, UnitedHealth Group, Walgreens and Wells Fargo. You can see the whole list when you create a free account on the site.
Retirementjobs.com lets you narrow your job search to find only openings at Certified Age-Friendly Employers (you can also filter by part-time or volunteer). Of course job vacancies come and go, so if your search doesn't return any relevant openings, you can still use the list of Certified Employers to identify employers you want to approach directly.
Career Advice  The site hosts a library of articles on a variety of topics for older job seekers, including job search tips, retirement advice and help for boomers who want to pursue entrepreneurial options.
Premium Services  You can buy a premium membership ($9.95/year) that includes live online workshops on topics like Creating a Strategic Job Search Plan and Identifying Age Friendly Employers. Other benefits include a free resumé critique, a downloadable work-at-home guide and discounts on job-search services.
Incidentally, Driver says that in a tight labor market, like the one we're now in, industries that typically struggle with high turnover rates (such as retail and customer service) are showing an increased interest in mature workers. That's because the data shows they tend to stick around three times longer than their younger counterparts, according to Driver).
"A seasoned workforce provides a level of service and customer satisfaction that just can't be replicated with a revolving door of new hires," says Driver.
I couldn't agree more. Employers, are you listening?
Next Avenue Editors Also Recommend: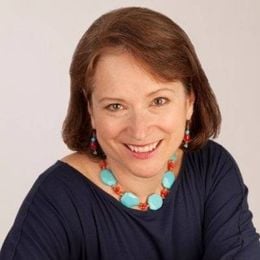 Nancy Collamer
, M.S., is a semi-retirement coach, speaker and author of Second-Act Careers: 50+ Ways to Profit From Your Passions During Semi-Retirement. You can now download her free workbook called 25 Ways to Help You Identify Your Ideal Second Act on her website at MyLifestyleCareer.com (and you'll also receive her free bi-monthly newsletter).
Read More