Joni Mitchell Had an Aneurysm: Are You at Risk?
The singer-songwriter's experience shows how dangerous aneurysms can be
The news this week confirming an aneurysm as the cause of singer Joni Mitchell's recent hospitalization has us thinking about this frightening condition, which is most likely to strike as we get older.
Mitchell, 71, was hospitalized March 31 after being found unconscious in her Southern California home, The New York Times reported. Her official website said about a month later, "Contrary to rumors circulating on the Internet today, Joni is not in a coma. Joni is still in the hospital — but she comprehends, she's alert, and she has her full senses."
Last Friday, however, friend and fellow musician David Crosby told The Huffington Post what had precipitated the hospitalization. "She took a terrible hit. She had an aneurysm, and nobody found her for a while," Crosby said in a taped interview. Crosby said to his knowledge, Mitchell wasn't able to talk.
Mitchell's website swiftly responded, posting another statement Monday confirming the Canadian native had had an aneurysm. She was "speaking well" and recovering at home, but was still unable to walk, it said. Fans flocked to her site to post "get well soon" wishes.
Mitchell, best known for songs like Both Sides Now, Free Man in Paris and Big Yellow Taxi, was inducted into the Rock and Roll Hall of Fame in 1997. She retired in 2001, according to her website.
What Is an Aneurysm?
An aneurysm, a weakened, bulging area of a blood vessel, most commonly appears in the brain or the aorta. It can also form in a vessel of the groin, neck or the back of the leg. The mere existence of the weak or bulging portion is not necessarily life-threatening; it may cause no symptoms. It is the rupturing or leaking of the vessel that can be deadly.
"They are very scary for good reason," said Dr. Judy Huang, a cerebrovascular neurosurgeon at Johns Hopkins Hospital in Baltimore, Md. "It can cause devastating neurological injury. Once you have a bleed, your outcome is pretty grim."
One-third of patients with aneurysms come through relatively unscathed; one-third have permanent consequences like weakness, memory problems or trouble with language and one-third die or must rely on full-time nursing home care, Huang said.
"The most important thing about good outcomes after an aneurysm is to get to medical attention quickly and to be taken care of at a high-volume center," she said. Going to a large hospital with a comprehensive stroke center is vital, Huang said.
Who Is At Risk?
The following increase one's risk of an aneurysm, according to the National Institutes of Health and Johns Hopkins:
Smoking
Atherosclerosis (hardening of the arteries)
Family history of aneurysm
Traumatic injury
Brain aneurysms are more likely to affect those over 40, particularly women, the Brain Aneurysm Foundation said. Aortic aneurysms are more common in men over 60 who have at least one other risk factor, according to the American Heart Association.
Trigger Factors?
Research studies, including a Dutch study published in 2011, suggested that certain triggers increased the risk of brain aneurysms. Over a three-year period, 250 patients responded to a questionnaire about activities they had done or emotions they had experienced just before an aneurysm. These included drinking coffee or cola, having sex, becoming angry, being startled and exercising.
But Huang discounted such results.
"Those are activities that people easily remember, (so) there's a false elevation in association with that event," she said. "In reality, there are people who have aneurysms when they are sitting around watching TV or when they just wake up after sleeping. There really is not a strong association with any type of activity."
What Are the Symptoms of Aneurysm?
Symptoms will differ depending on the type of aneurysm. Symptoms of a ruptured brain aneurysm include the following, according to The Mayo Clinic:
A sudden, extremely severe headache is the key symptom; it is often described as the worst headache ever suffered.
Nausea and vomiting
Stiff neck
Blurred or double vision
Confusion
Seizure
A drooping eyelid
Sensitivity to light
Loss of consciousness
An unruptured brain aneurysm may produce no symptoms. If it is large, however, it could put pressure on brain tissue and nerves, according to Mayo. Possible symptoms:
Pain above and behind an eye
Change in vision or double vision
A dilated pupil
A drooping eyelid
Symptoms of an Aortic Aneurysm
An aortic aneurysm can occur anywhere along the length of the aorta, which runs from the chest through the abdomen.
According to The Cleveland Clinic, symptoms of an aneurysm in the chest area, called a thoracic aortic aneurysm, include:
Pain in the jaw, neck, chest or upper back
Coughing, hoarseness or difficulty breathing
Symptoms of an abdominal aortic aneurysm include:
Pulsating enlargement or mass felt by a doctor
Pain in the back, abdomen, or groin not relieved when you change position or take pain reliever
An aneurysm is a medical emergency. Call 911 immediately if you experience any of these symptoms, experts say.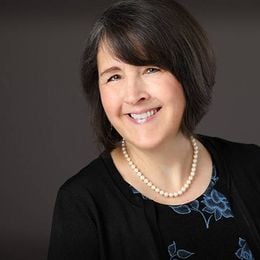 Emily Gurnon
is the former Senior Content Editor covering health and caregiving for Next Avenue. Her stories include a series of articles on guardianship abuse that was funded by the Journalists in Aging Fellows Program. She previously spent 20 years as an award-winning newspaper reporter in the San Francisco Bay Area and St. Paul. Reach her through her website.
Read More