The Key to Career Success After 50
Insights from John Tarnoff, author of the new book, 'Boomer Reinvention'
You have to smile when a guy opens his career-advice book with the lyric from the song Truckin by The Grateful Dead: "Lately it occurs to me what a long, strange trip it's been." The Dead and John Tarnoff, the career coach and author of that excellent book Boomer Reinvention: How to Create Your Dream Career Over 50, got that right.
For most of us boomers, it's a sentiment we share.
Tarnoff's book (which Next Avenue recently excerpted) isn't really about looking back, but looking forward. I've had the chance to cross paths with Tarnoff through our shared passion for guiding people over 50 to new jobs and careers and finding ways to tap into joy and meaning in their work. And I just spoke to him about Boomer Reinvention; you'll see highlights from my interview shortly.
The Master of Boomer Reinvention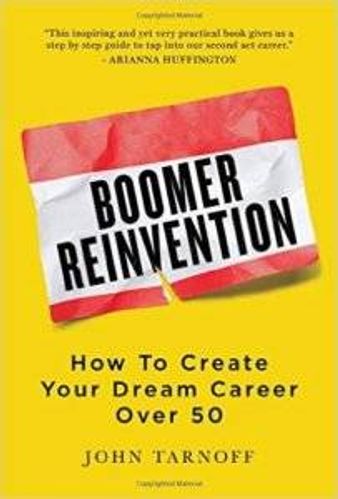 First, a little about what makes Tarnoff an authority on his subject. His 40-year career has been a strange, twisty, turny trip. He says he's been reinventing himself for much of it (and jokes he has been fired 39 percent of the time in his career). Tarnoff  started as a literary agent, then became a film studio production exec in the '80s, working for companies like Warner Bros, Columbia and MGM. He produced CD-ROM games and co-founded a tech startup. He earned a masters in Spiritual Psychology and now, in addition to being a career coach, co-runs the Entertainment Industry Management graduate program for Carnegie Mellon University in Los Angeles.
Now one small caveat: The word "reinvention" generally stops me cold. I believe that with a little soul-searching about what you have to offer and opening up your mind to the possibilities, you have the capacity to redeploy your skills in a new direction, to a new field and type of job. You will, though, need to learn new skills and ramp up the ones you have.
Now, highlights from my interview with Tarnoff:
Next Avenue: What are some of the comments and concerns you've heard from boomers you've met on your book tour?
John Tarnoff: I'm struck by the degree to which it is difficult for people to make a shift to something new. They have a mindset that is so attached to the old job, the old career.
I'm hearing how emotionally challenging it is for people, who are very, very willing otherwise and interested and committed to changing their lives. There's an emotional toll they're dealing with that comes from all the years they have been working with a company, the people, the place the culture — all of the trappings of their identity are so wrapped up in the past.
How hard is reinvention?
Reinvention is not for the faint of heart. You don't snap your fingers and reinvent yourself. It is difficult.
I encourage people to give themselves a break and accept that it's going to take some time to feel comfortable walking into a room and networking, going to a cocktail party, or a family gathering and saying your new identity, accepting it and owning it.
I know. I have had to do this a lot.
What else have people told you?
The second thing I've noticed is that people I'm meeting talk to me about the genuine surprise that they are so accomplished at this age and are having difficulty getting a job. One woman told me that she was 58-years-old, a vice president level executive and has never had a problem getting an interview and ultimately getting a job… until now. She is floored.
Just listening to her, I was struck by the disconnect. It's as if she has been kicked in the stomach and the sense of insult and affront and the unfairness of it has hit home.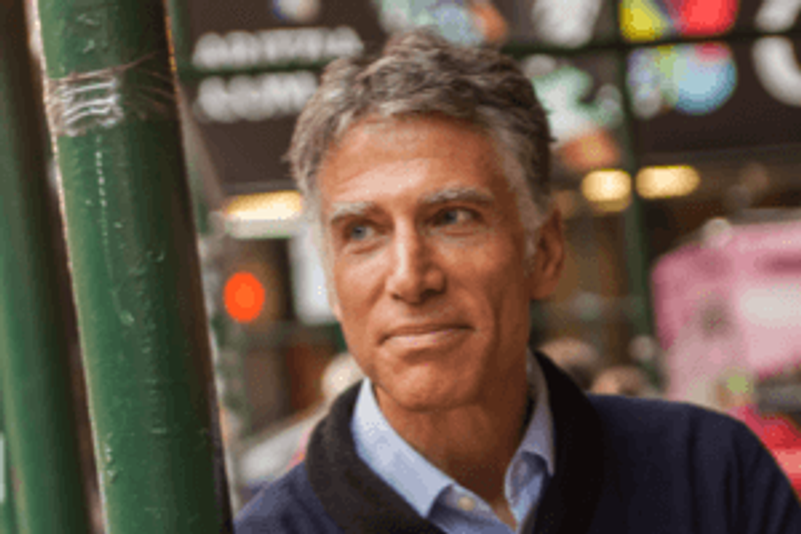 What do you tell people like her about not being able to get job interviews after 50?
My advice is to admit that it's ageism. Be fantastic. Engage, ask questions, be of service, be a problem-solver, be a part of a solution. Let yourself roll right over the ageism.
You also need to be strategic. Assess your skills, interests and opportunities. Do an analysis of your strengths and weaknesses. Reach out to close friends, family and colleagues to solicit their views and constructive feedback.
Understand that you're not going to be able to fight this on your own, but through your network. You need to network to find the people who get you. Those people will bring in more people who will get you…that's how you are going to get results.
How should people build their networking muscle?
The biggest obstacle is people think of themselves as bad networkers or too shy. Fear is the obstacle. I understand that. I am actually a shy person. There are days when I look at an appointment and ask myself: 'Do I really want to talk to people and meet people?' Inevitably, if I force myself out the door, I'm fine within 5 minutes.
If you have a problem with meeting someone new, especially at an event, just smile and start asking questions. It can be as simple as: 'So how far did you have to drive to get here tonight?' Or: 'Tell me, why are you here?' It can be a pick-up line. 'Love that tie.' 'Where did your get those glasses?' The goal is to find something to say as a pretext of breaking the ice.
The second thing is is to be of service to someone. At this point in your life, have faith that all the knowledge you have will allow you to be helpful to someone at that event. Find somebody who needs you to help them. It gets you out of your head and completely restores your faith in yourself. Helping people out is an amazingly reinforcing experience.
What if someone isn't ready or able to leave a job to try something new?
You don't have to turn your life upside down to reinvent your career. You can reinvent your current job. The way to so that is to bring the beginners' mind to your job.
As I write in my book, people often think that reinvention requires a total change in their lives. Instead, it may be doubling down on whatever you are already doing and reinventing your career from the inside out. Perhaps it will involve learning new skills, shifting your role, changing your attitude or taking on new responsibilities.
It might also be something more radical, like taking a reduction in salary to better position yourself for a more satisfying or strategic role.
I would start networking more in your current position. Do some research about aspects of the company that you don't touch in your day-to-day. From doing that research, you may get some ideas about how you can use your expertise to be of more value within the company. You may start to figure out a plan to be able to present to your supervisor and build some traction around building an enhanced role, a different role, and a separate area of responsibility.
This all comes under the headline of being more proactive. You have to demonstrate to your boss that you're not the same old person you have been for the last 10 or 15 years, but you have plenty of creativity, generativity, ideas, and angles.
The fun part about this is we often don't realize how much we know at this age and how much synergistic value we can bring to the job.
As Truckin' reminds us: "Takes time, you pick a place to go. Just keep truckin' on."
Next Avenue Editors Also Recommend: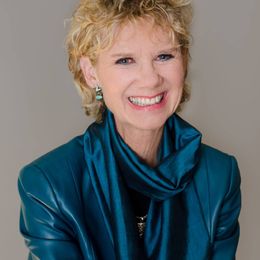 Kerry Hannon
is the author of Great Pajama Jobs: Your Complete Guide to Working From Home. She has covered personal finance, retirement and careers for The New York Times, Forbes, Money, U.S. News & World Report and USA Today, among others. She is the author of more than a dozen books including Never Too Old to Get Rich: The Entrepreneur's Guide to Starting a Business Mid-Life, Money Confidence: Really Smart Financial Moves for Newly Single Women and What's Next? Finding Your Passion and Your Dream Job in Your Forties, Fifties and Beyond. Her website is kerryhannon.com. Follow her on Twitter @kerryhannon.
Read More