Kick Back or Live With Purpose? Why Choose?
New research shows it's a false dichotomy for people over 50
A recent New York Times op-ed piece, "Boomers Reach the End of Their To-Do Lists,"  kicked up a lot of dust. "By the time you've worked long enough, hard enough, real life begins to reveal itself as something other than effort, other than accomplishment. Real life wishes to be left to its own purposeless devices," wrote Patricia Hampl, author of The Art of the Wasted Day.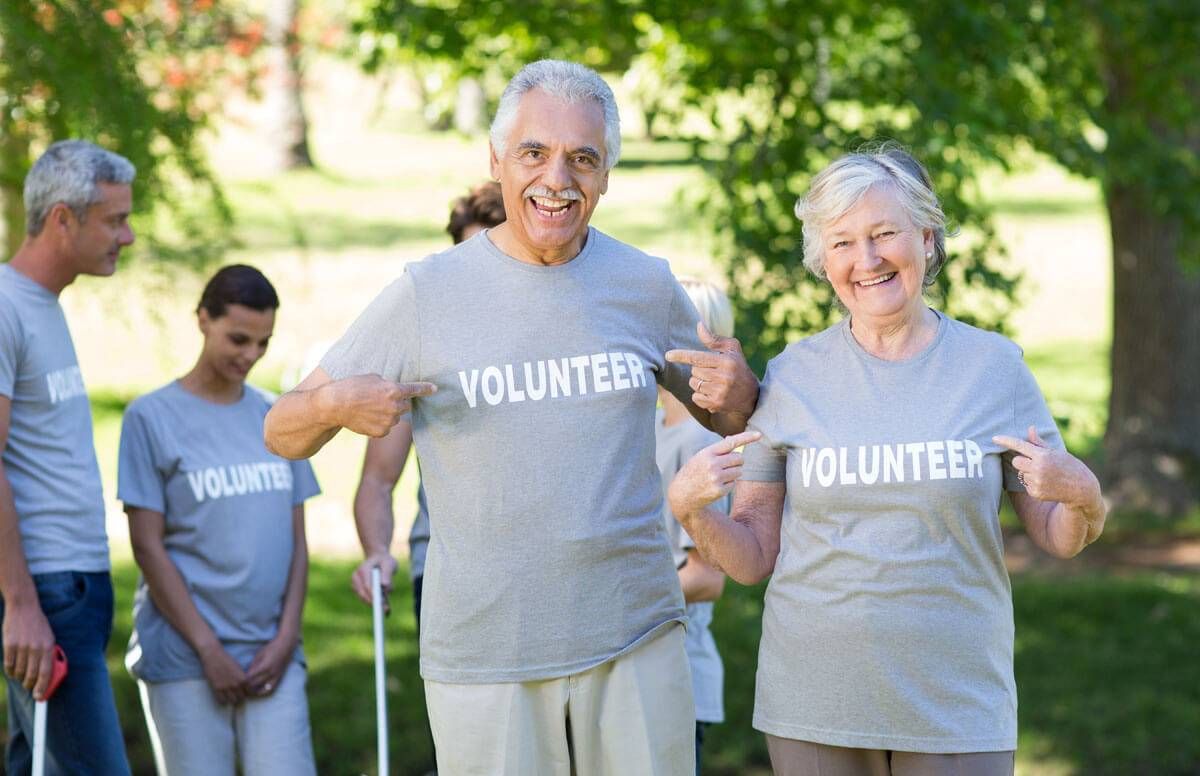 Hampl's book exhorts people of all ages to take time to just appreciate life. We can all use a little of that. But her op-ed also appears to say that boomers, in particular, are at a stage where they've earned the right to live without worrying about accomplishing anything purposeful.
Not so fast.
Purposeful Aging:  What Our Study Found
New research that we've conducted at the Stanford Graduate School of Education and Encore.org suggests that 34 million people over 50 put purpose beyond themselves front and center in their day-to-day lives.
The Pathways to Encore Purpose study — a nationally representative survey of nearly 1,200 U.S. adults ages 50 to 90, augmented by more than 100 in-depth interviews — found:
Nearly one third of adults over 50 (31 percent) are purposeful beyond the self. That means they have a significant, ongoing commitment to regular, active work toward goals that are meaningful to the self and also aim to contribute to the world beyond the self. Extrapolating this to the U.S. population as a whole, that's more than 34 million people over 50 dedicating themselves to making their corner of the world a better place.
Purpose is an equal-opportunity pursuit. The study found that purpose cuts across all demographic groups, irrespective of economic situation, educational background and health status. The one meaningful difference, according to the results, is that the prevalence of purpose is higher among people of color than among whites.
Purposeful living is not a zero-sum game. Contrary to what some people believe, purposeful living does not crowd out other pleasures and personal goals, the study showed. The presumed divide between boomers who are happy to get rid of their to-do lists and those who feel a strong commitment to continue to work for a better world is a false one. Purposeful respondents strongly endorsed not only beyond-the-self visions for later life but also more self-oriented visions — for example, having time for travel, family, friends and learning. Theirs are not lives of self-sacrifice.
Purposeful people have a positive outlook on life. In the interviews, 94 percent of those who were unambiguously purposeful shared a trait we call "positivity," which refers to joy, hopefulness, optimism and other related emotions. Though many people in this group were dealing with serious life problems such as poverty, poor health, family difficulties and bereavement, they emphasized the joy and satisfaction they experienced in their lives, especially in their beyond-the-self engagements.
Freedom is important to purposeful and non-purposeful people — but in different ways. Half of each group surveyed said a significant source of their well-being was their appreciation of the freedom they were experiencing at this time in their lives. But the non-purposeful interviewees mostly meant freedom from burdensome responsibilities like paid work and childrearing. In contrast, the purposeful interviewees loved having the freedom to get more involved in making a difference with things they really care about.
One-fifth of the older adults surveyed (in addition to the 31 percent already engaged with purpose) had at least one beyond-the-self goal among their top life goals. They may not yet see this goal as central to their identity, however, or may not have the time or know-how to pursue it.
This inclination toward purpose beyond the self represents a huge opportunity for older adults and for society.
Ways to Live With Purpose
If you want to experience the benefits — to yourself and others — that come from living with purpose, you can:
Build on your lifelong interests to find the most satisfying way for you to engage
Reach out to your family, friends and neighbors (even in a new neighborhood) to find out whether volunteer work they are doing might appeal to you
Ask someone at a professional association you belong to if the group has pro bono opportunities that would draw on your experience and skills
Ways to Help People Live With Purpose
And if you represent an organization that wants to engage older adults around your cause, think about how you can:
Help occasional volunteers make the transition to more substantial engagements when they are ready, often in retirement
Provide transitional support for your volunteers when one of your programs closes or changes its focus
Expand the use of stipends or other compensation for people who want to assist your group
Our research tells us that there's a big appetite among older adults for purposeful engagement. When nonprofits ask people over 50 to help with a specific need, there's a very good chance those people are likely to say yes.
A Different Way of Looking at Longer Lives
Research and policy on aging often focus on how to address the many challenges faced by older adults, including physical and mental health problems, financial difficulties and social isolation. But our findings offer a very different way of looking at longer lives — not just a chance to kick back and rest, but as an opportunity to find meaning, purpose and deep satisfaction by contributing to something larger that you really care about. In the process, as other studies have shown, becoming purposeful is also likely to boost your mental and physical health.
Our longer lives provide more opportunities than ever to enjoy life while also making the world a better place.
For more information, check out:
Anne Colby
2017 Influencer in Aging Anne Colby is a consulting professor at the Stanford Graduate School on Education at Stanford University. She is the lead author of a collaborative study with Encore.org on how older adults find purpose in later life, Pathways to Purpose in the Encore Years.
Read More
Jim Emerman
is Executive Vice President of Encore.org, which is building a movement to make it easier for millions of people to pursue second acts for the greater good. He is one of the principal members of the teams conducting research into encore careers.
Read More