Later in Life Breast Reconstruction: Yes or No?
After a unilateral mastectomy, this author carefully considers the pros and cons before making her decision
At age 71, I've discovered that both cancer and aging bring unexpected gifts. My recent breast cancer diagnosis was certainly unexpected; as far as I knew, no one in my family lineage had this illness. I quickly learned that only 5 - 10% of cases are hereditary.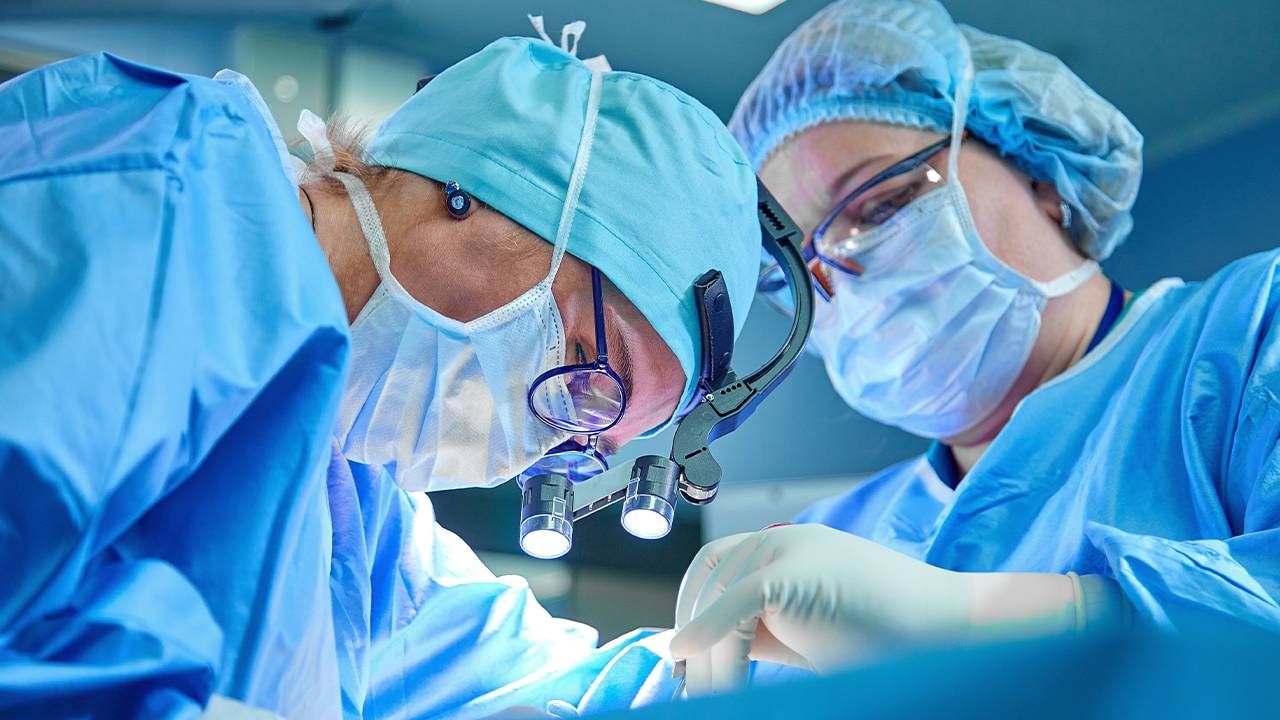 Two other statistics jumped out at me during my new medical journey: According to a study conducted by Dr. Deanna Attai, assistant clinical professor of surgery at the David Geffen School of Medicine at UCLA, nearly 75% of women surveyed who opted for no breast reconstruction after mastectomy were satisfied with the results, but almost 25% said their decision to go flat was not supported by their surgeons.
I was given a compression bandage to wear, and I hoped the problem of painful swelling would disappear.
Maybe because most breast surgeons and plastic surgeons are male?
At the time of my unilateral mastectomy of the right breast last year, I opted to have a tissue expander inserted to begin the process of reconstruction. All went swimmingly. Until it didn't. My plastic surgeon aspirated fluid on several visits. I was given a compression bandage to wear, and I hoped the problem of painful swelling would disappear. It did not.
A Big Decision on Short Notice
One Friday afternoon I was told to meet my plastic surgeon at the hospital to remove the expander. As I lay on the gurney at 10:30 that night, the doctor said that if I wanted to go flat, he could do that. Or, if I wanted to try reconstruction again in a few months, he would leave extra skin.
I am not a skilled decision-maker. And that's a big decision to make on short notice. I decided to keep my options open, and he left extra tissue.
But I was devastated. We were back to square one, and the right side of my chest was not a pretty sight.
Shortly after, I got news that the radiation I had hoped to avoid did have to be done, sooner rather than later.
Fortunately, my oncology team has a very kind and insightful social worker. At my next virtual appointment with her, I expressed my fear. Should I try reconstruction again, even though the process had been so hard?
We worked together as she calmly wrote down my list of pros and cons. I left that session knowing what I wanted to do and why.
At a monthly support group I attended, I'd quickly realized that I was, at this point, one of the fortunate ones. I don't need chemotherapy, and every other woman in the group did. There were young women, with small children, facing chemo, radiation and surgery.
It's terrible to think of women in their late twenties and thirties battling breast cancer. And terrible to realize that there is, in fact, a truly alarming increase in the incidence of the disease here in the U.S. PubMed from the National Institutes of Health recognized it as an epidemic, with breast cancer affecting one in eight American women.
For a young woman, reconstruction of her two breasts can be important. There's definitely a social expectation that women have a pair. Preferably two that match. My plastic surgeon had even said he could lift my left breast to match the new one. I'd be perky, like a Barbie doll or a female animé character.
Considering What's Important Now
But at my age, most of the things I do in my life don't require two breasts, let alone perky ones. It would be nice if I had a romantic partner, but right now the only ones who see my breasts are me and my dog. And he seems to love me no matter what.
The gift my initial diagnosis gave me was a clear vision of how I want to spend whatever time remains in my life. I want to write and read and teach. I want to deepen my friendships and connections with my adult children. I want to travel, if COVID allows. And I want to continue and expand my spiritual practices.
But again, both a cancer diagnosis and aging have made it clear what's important. That's worth more than any single breast.
My right breast has nothing to do with any of that. I'd also like, if possible, to avoid surgeries, risks of infections, and other challenges implants can bring. That's not how I want to spend the life that remains.
So, creating that list of pros and cons made it easy to consider joining those women who have opted to go flat. Some, like writer Deena Metzger, have opted for beautiful, bold tattoos. Deena's tattoo is of a tree.
There are going-flat Facebook groups, blogs and fashions. Photo galleries of women standing tall and proud, tattooed or scarred, their very stance saying, "This is me. The me that is not required to meet your visual expectations."
Mine is a personal decision. It won't be right for everyone. And I know I will not escape mourning, fear that this means an end to any hope of future relationship, nostalgia for the beautiful, perky-boobed young woman I used to be.
But again, both a cancer diagnosis and aging have made it clear what's important. That's worth more than any single breast.
Donna Baier Stein
Donna Baier Stein is the author of The Silver Baron's Wife (PEN/New England Discovery Award, Will Rogers Medallion Award and more), Sympathetic People, Sometimes You Sense the Difference and Letting Rain Have Its Say. She was a founding editor of Bellevue Literary Review and founded and publishes Tiferet Journal.  Donna's writing has appeared in Virginia Quarterly Review, Saturday Evening Post, Writer's Digest, Washingtonian and many other journals.      
Read More