'The Launch Book' Author's 9 Tips for Women Entrepreneurs
Sanyin Siang says having the right mindset is key. Here's how.
Sanyin Siang, author of the excellent new book, The Launch Book: Motivational Stories to Launch Your Idea, Business or Next Career, radiates a sense of possibility for women entrepreneurs.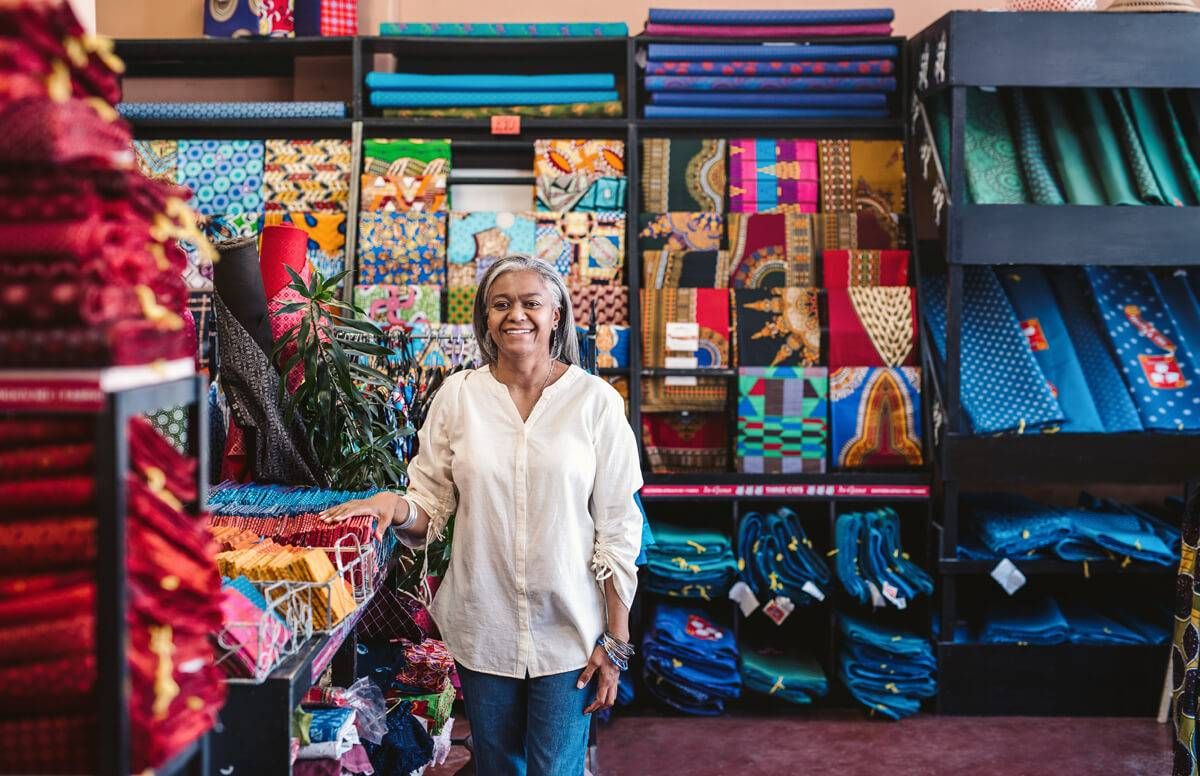 After reading her book, I Interviewed Siang, 43 (who's executive director of the Fuqua/Coach K. Center on Leadership & Ethics at Duke University and has served on the board of several start-ups), to hear more on how women launching businesses at midlife can combat what she calls "the fear of failure."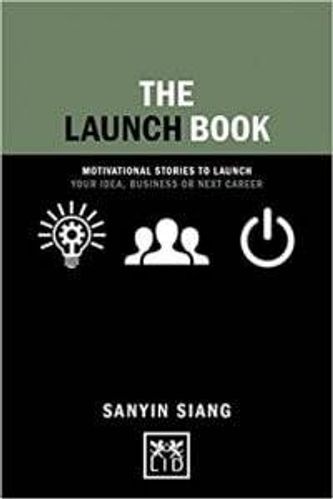 What I especially liked about The Launch Book is that it addresses a key factor that people hoping to run successful businesses often overlook: having the right mindset. "Whether you are a 20-year-old entrepreneur or a 70-year-old entrepreneur, what is critical is your mindset," Siang told me.
Siang believes women have a few advantages over men as entrepreneurs. For one thing, she said, they are connectors. "We tend to have a diverse network," she said. "That's a diversity in terms of people with different backgrounds. My inner network, for example, consists of a stay-at-home mom, a mindfulness instructor and friends in business, among others."
Another advantage, according to Siang: women tend to be open to what she calls collaborative entrepreneurship. That's a terrific asset, but one many would-be business owners dismiss. "There is this idea that when we are starting something, we have to do it alone, to be the front and center person for it. Our image of an entrepreneur is that maverick," said Siang.  "That lone person with the brilliant idea, who goes out and never gives up and seems to do it all alone."
In reality, Siang said, "to succeed, you need to expand your thinking about what your gifts and talents are. It might not be you running that company. You might come up with the idea, and partner up with someone who is much better than you at execution and implementation. That's collaboration, and something that comes naturally for many women."
Here are nine of my favorite mindset strategies pulled from my conversation with Siang:
1. Understand your values  "How you discover what is important to you is a reflection of where you are spending your time and what gives you energy. We think there is something we value. Yet when we look back, and we chart where we are spending time and what energizes us, it is often something very different. So having an awareness of the alignment of the two is key. It's an anchor that has to be put into place and everything else flows from there."
2. Be open to luck  "When you are able to accept that luck plays a role, you are also accepting that not everything is in your control. That means that successes are not always in your control, and neither are failures. Luck has to do with timing. It has to do with the people who come into your life. And if we are so focused on the planning and a very linear path, we may be missing out on the huge opportunities that come from luck. Being able to leverage luck, or being able to be prepared for luck, means being able to have that open mind to seeing and being in the moment."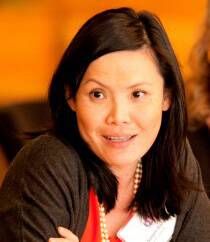 3. Love the truth tellers and naysayers  "I believe you have to find people who energize you. However, there are people who every idea you have will say 'that won't work.' Those people we tend to dismiss, or we let their judgment hold us down. But here's how we leverage that naysaying: It is asking them 'Why do you think this won't work? Help me understand.' They might be seeing something you aren't. The key is to explore what they are seeing that may cause an obstacle in your launch, so that you can proactively address it. It is not to take their answer of no, or this is a terrible idea, at just that, but to go deeper."
4. Seek out mentors "Being able to reach out to someone who has gone through what you are going through is a great way to shortcut a lot of the ups and downs. It is not about mirroring their exact path, but understanding from their wisdom, the path you can take."
5. Understand your idea's relevance "We can all launch things in silos, but what will give it a better chance of gaining traction and succeeding is if it is relevant. There are two ways of thinking about relevance. One way is relevance to yourself, which ties into your purpose. The other one is the relevance to the audience for what you are trying to start. A key way to build relevance with your audience is at the start to co-create with your customers. Say you have an idea for starting an ice cream business. Well, there are a ton of ice cream businesses out there. Your customers need to understand what is in your story, your background. Why do you want to start this ice cream business? You need to ask potential customers what will make them want to come and get your ice cream. What will be the differentiators? What needs are not met in the market right now? If you can co-create with them, by the time your ice cream shop opens it will be relevant, and you will have that traction."
6. Develop gumption  "Every launch is a change, and change is uncomfortable. It requires a degree of gumption, or courage. You need to be brave. Courage isn't the absence of fear. It is not going blindly into something, but understanding what the risks are. Courage is being able to step forward because it is connected to your purpose and values and how you are going to help make a difference in the world. Thinking about courage in that way actually allows you to have the gumption to proceed."
7. Show your vulnerability  "This is a huge one, especially with women, who tend to struggle with the pursuit of perfection. When we try to have all of the answers, we are not allowing others to invest in our success, and we all get joy from investing in others. Vulnerability is what enables is to recognize what we are lacking. Once we recognize that, it allows us to go out and find the right mentors and the right advisers to help us navigate. And vulnerability also helps us be more relatable. That aspect of saying 'I am creating an ice cream shop. I don't have the answer to this question. Can you help me?' That is an opening door to collaboration, to relevance and the way to leapfrog the experience gap you have. You are also going to be able to connect with yourself and have an understanding of your strengths and your weaknesses."
8. Let in the laughter  "We all know when we are launching that we are going to go through ups and downs. Laughter energizes us. It draws the team together. If you are a solo entrepreneur, being able to look at things with a sense of humor gives you perspective. I don't think we can overestimate the power of laughter. Laughter gives us that space, that pause that then enables us to imagine. And imagination keeps you moving forward."
9. Practice generosity  "You need to lift others up. Resilience is a word we hear about today over and over. However, our society has been talking about resilience in an incomplete way. I think resilience is a factor of generosity. I know it is counterintuitive, but when you are down on your luck, and you are generous, it gives you a sense of perspective. It enables you to be more resilient. Don't think about being generous only when you have made it, but be generous from the get-go with your time and your wisdom. The act of generosity doesn't take a lot of time or effort, but it has tremendous impact on both you and the receiver."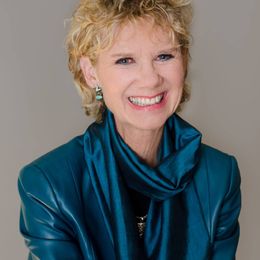 Kerry Hannon
is the author of Great Pajama Jobs: Your Complete Guide to Working From Home. She has covered personal finance, retirement and careers for The New York Times, Forbes, Money, U.S. News & World Report and USA Today, among others. She is the author of more than a dozen books including Never Too Old to Get Rich: The Entrepreneur's Guide to Starting a Business Mid-Life, Money Confidence: Really Smart Financial Moves for Newly Single Women and What's Next? Finding Your Passion and Your Dream Job in Your Forties, Fifties and Beyond. Her website is kerryhannon.com. Follow her on Twitter @kerryhannon.
Read More