Affordable LGBT-Friendly Elder Housing Answers Growing Need
But advocates say many older gays and lesbians find few good options
In 2013, Lamar Jackson, who is gay, was living in a senior apartment building in Chicago when he began hearing hostile remarks from other tenants about gay marriage. "There was a lot of homophobia," he says. "It was really a nightmare." In his 60s, Jackson found himself back in the closet, fearful of revealing his sexual orientation.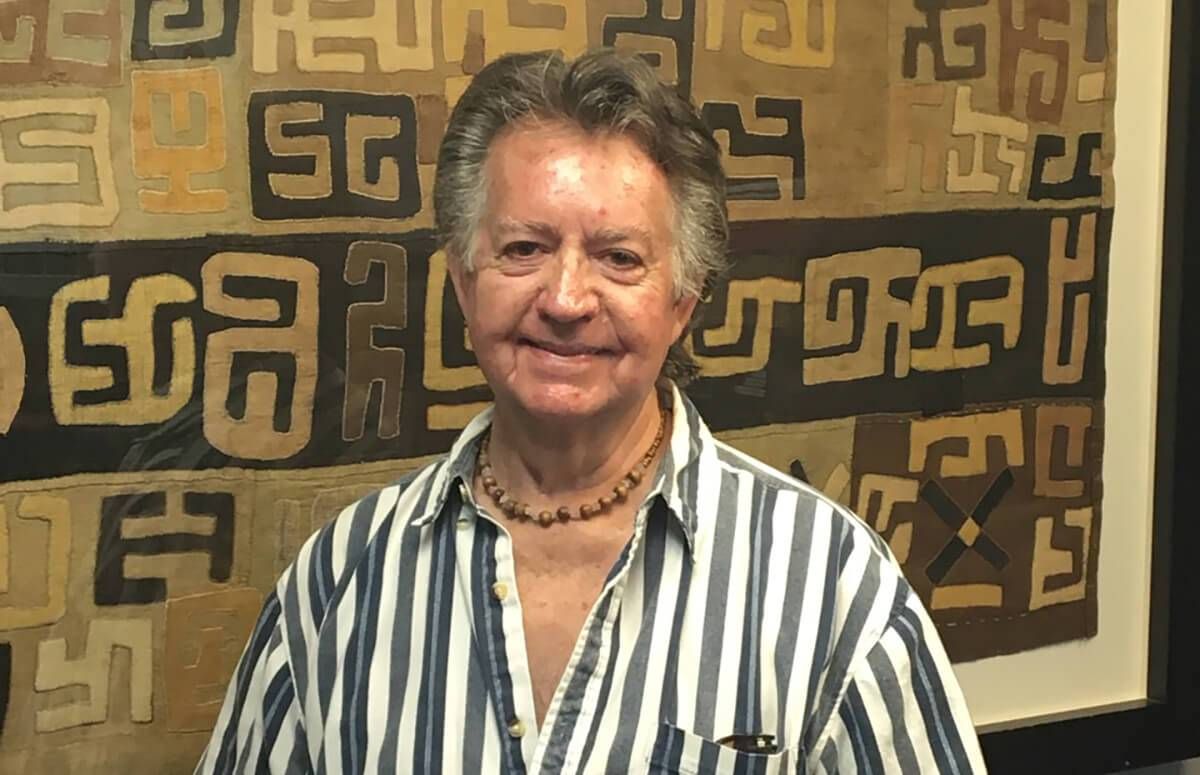 Searching for Home
Despite being part of the generation who launched the gay liberation movement, Jackson is one of thousands who face renewed hostility and discrimination in housing as they grow older. Nationally, an estimated 1.5 million lesbian, gay, bisexual or transgender (LGBT) people are 65 or older, and that number is projected to double by 2030.
Although affordable housing is a pressing need for many older adults, those who are LGBT often face particular challenges.
"We know from our experience and from research that housing discrimination is rampant," says Michael Adams, CEO of Services and Advocacy for GLBT Elders (SAGE). "We consistently hear from LGBT elders themselves that finding welcoming housing is one of the most difficult challenges they face."
Many have also faced employment discrimination, leaving them less financially secure. Moreover, LGBT older people are twice as likely as their counterparts to live alone, twice as likely to be single, and three to four times less likely to have children, according to SAGE. Many have been rejected by their families.
Discrimination Common
A 2014 investigation by the nonprofit Equal Rights Center found that 48 percent of LGBT older couples faced discrimination. In 200 tests, conducted in 10 states, a gay (or lesbian) tester would call a senior housing community asking for availability of housing for himself and his husband. The following day, a matched tester would make a similar call making clear the caller was heterosexual.
In 96 of the 200 tests, the same-sex caller experienced worse treatment than the heterosexual regarding housing availability, pricing, fees, incentives to rent, amenities and application requirements. Other studies have shown similar patterns of discrimination in both housing and in long-term care facilities.
In response, SAGE launched a website in September aimed at connecting LGBT older adults to housing resources. An interactive map shows 10 states with affordable LGBT age-friendly housing projects either open or under development, including two in New York City that SAGE is launching.
A Growing Movement for LGBT Housing
Another project being developed is Mary's House in Washington, D.C. Imani Woody plans to build an LGBT-friendly group house on the site of her childhood home. The plan calls for 15 studio units, with large communal spaces.
"My dream is to have a continuum," she says. "The first house will be independent, the second assisted living, and the third for hospice." Half the independent units will be affordable, and half market rate. She is working on rezoning the property, and hopes to break ground in 2017.
Although such projects meet only a small fraction of the need, they are making profound changes in the lives of those who live there.
Town Hall Apartments
Jackson was one of the lucky ones. He ended up getting a coveted spot in Town Hall Apartments in Chicago, an affordable LGBT-friendly apartment building repurposed from an old police station. Some 500 people applied for the 79 apartments, which opened in 2014.
Town Hall Apartments serves people 55 and older, 60 percent of whom are LGBT (fair housing laws do not allow affordable housing to be restricted based on sexual orientation).
Many of its residents face health challenges, financial woes and isolation, says Britta Larson, director of senior services at the Center on Halsted, an LGBT community center half a block away, which was a partner in the project, along with Heartland Housing. Each resident earns less than $30,000 a year; 80 percent of the tenants living on less than half that. Ten percent were homeless before moving there. Rent is calculated as 30 percent of income. The wait list is closed.
Jackson not only has found safe, affordable housing, but a strong community and a sense of purpose. He is a "senior intern," receiving a stipend to work at the Center on Halsted, which serves some 1,000 LGBT people daily. He is a part-time receptionist in the HIV testing clinic.
"It's very exciting and fast-paced," Jackson says of his job. He also volunteers at the apartment building, organizing films, music performances, dancing and cooking demonstrations.
Living in such a supportive community has been a lifesaver, says Jackson, whose family members have all passed away. What is meaningful is "to share identity," he says. "It's not just a building, but a home… It's worked out beyond my wildest dreams and exceeded all my expectations."
John C. Anderson Apartments, Philadelphia
Like Jackson, Elizabeth Coffey-Williams, 68, was having a challenging time in 2013.
A retired transgender film star (who appeared in the John Waters' classic Pink Flamingos), Coffey-Williams had hit a low point. Her marriage of 24 years had ended, and she was "in effect, homeless" before a family member kindly took her in. As appreciative as she was, Coffey-Williams longed to have a place of her own.
"That seemed unattainable until this project came along," she says of the John C. Anderson Apartments in Philadelphia, which opened its doors in 2014.
"This generation that fought for LGBT rights is now an aging population who lost almost all of their compatriots," she says. "Those of us who are here and vibrant, we're not looking for a place to sit back in a rocking chair — we're looking for a place to live, and that's what's paramount about this project. It's a place where we can thrive. I owe a real debt to the people who had the love and compassion and foresight to make it happen — I know it was a gargantuan effort."
A Connection with Obama
She credits the tenacity and drive of LGBT pioneer Mark Segal, publisher of Philadelphia Gay News. In 2010, Segal was at a meeting with President Obama and told him of the plight of LGBT elders who could not find affordable housing.
The President connected him with the U.S. Department of Housing and Urban Development. Through a public-private partnership, Segal led the effort to build the 56-unit affordable housing complex, which opened its doors in just three years. The building, constructed by Pennrose Properties, has won many design awards, including being honored in 2015 by the American Institute of Architects.
To qualify, applicants must earn between $8,000 and $33,000 annually. Coffey-Williams says she appreciates that her home "doesn't look like low-income housing. We have an enormous courtyard where we garden, and we have a rooftop deck. Our community room has a gigantic big screen TV — we open it to the LGBT community in the neighborhood."
"One of the most delightful things that happened is how active [residents] have become in our community," says Segal. "With an amazing energy, they've gotten involved with every community organization there is."
Triangle Square Apartments, Hollywood
The pioneering affordable LGBT-friendly community in the U.S. is Triangle Square Apartments in Hollywood, built by the nonprofit Gay and Lesbian Elder Housing and partners in 2007.
"The goal was to build the first affordable LGBT housing complex in the country and that's what they did," says Tripp Mills, deputy director of senior services for the Los Angeles LGBT Center, which provides services to Triangle Square.
"There was amazing support from the community — private donations, political support — not only the LGBT community, but also the local political community," he says.
Today, residents range from age 62 to 89; roughly 80 percent identify as LGBT. Some make less than $10,000 a year. Rent is based on income, with those most in need paying 20 percent of market rate, or about $300 a month — unheard of in high-priced Los Angeles. The wait list is five years long.
"Our primary goal is to make sure people stay housed," says Mills. Free lunches are served Monday through Friday, and a host of social activities and services are available.
"Many seniors isolate, but the isolation experienced by LGBT seniors is much greater," says Mills. "Loneliness, depression, suicide are much greater in the gay community. [Triangle Square] gives these men and woman a space to be who they are, to feel accepted, to not be isolated, to support one another in an environment that produces really healthy outcomes for them. That's why a place like Triangle Square can transform somebody's life."
'I Feel Safe'
When Ed Dehay's partner died a decade ago, Dehay could not afford to remain in their long-time home. Now 80, he feels lucky to have found a spot at Triangle Square when it opened.
"I've made a lot of good friends since I've lived here," he says. Although he hasn't needed to take advantage of the services offered, such as case management, he finds comfort in knowing they're there if he needs them. "And I feel safe to live here," he adds.
As promising as these projects are, many more are needed, says SAGE's Adams.
"Practically speaking, we will never have enough of these LGBT-friendly developments to address the overall problem. In addition it's important to help to improve the track record of the [entire] senior housing sector. Our vision is that we will eventually live in a world where LGBT discrimination no longer exists, and [thus] no need for housing for LGBT elders."