How to Combat Loneliness and Isolation as We Age
Older adults and their family members have options they may not know about
(Editor's note: This story is part of a special report for The John A. Hartford Foundation.)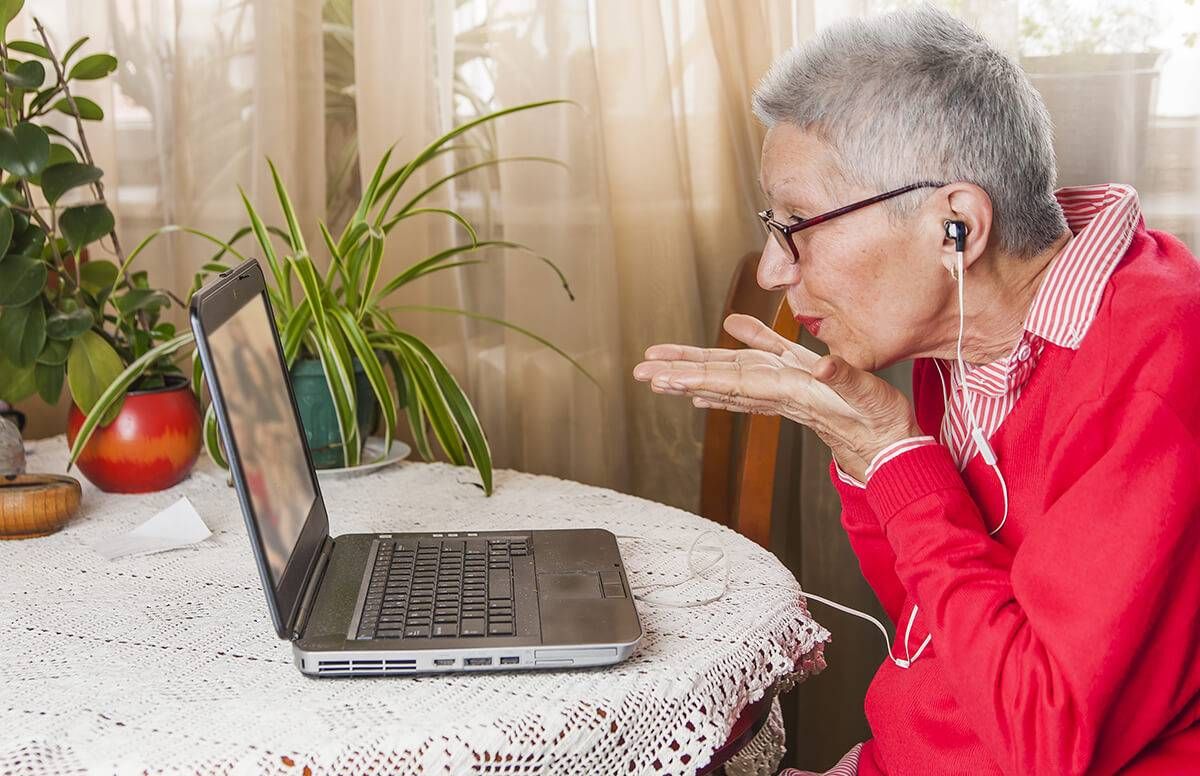 While aging often presents physical challenges, mental health can also suffer. Social isolation is rampant among older adults who lose mobility, lack transportation options or live alone or away from family. The impact of isolation is severe. Don't underestimate it.
Mental and Physical Health Affected
Humans have a fundamental need for socialization and inclusion. Without it, they can suffer from high levels of stress, depression and even death. Loneliness may be as significant a health factor as smoking; it is said to have the same impact of smoking 15 cigarettes a day.
Research from the Journal of the American Medical Association (JAMA) found that 43 percent of older adults report feelings of loneliness. A 2013 study in the Proceedings of the National Academy of Sciences even found that social isolation and loneliness are associated with a higher risk of mortality.
Feelings of isolation can impact mental health and cognitive abilities. Depression later in life has been associated with cognitive impairment and dementia. Those experiencing cognitive limitations could become depressed as a reaction, or depression could be a risk factor for the development of dementia. Research also reveals that depression is more common in those with other illnesses. Since approximately 80 percent of older adults have at least one chronic health condition and 50 percent have two or more, being aware of these risks and taking steps to encourage social activities is essential.
Prevention needs to start early by understanding the serious — and widespread — problem of social isolation. In tandem with care providers, older adults and family members should research resources and understand which services are available locally.
How to Promote Social Interactions
Local senior programs and virtual centers  To reduce isolation and improve emotional health, social interaction has to be a priority. Many communities have services and programs so older adults can engage with others and take up new activities and hobbies (gardening, board games, exercise, painting, volunteerism). Some may involve spending time with young children or teens. When researching what your community offers, reach out to municipal community groups, your senior center, local Area Agency on Aging, and your church, temple or mosque. They often offer weekly or monthly activities and get-togethers.
Virtual senior centers are on the rise, too. These may take the form of organized video chats like Selfhelp Virtual Senior Centers (VSC). For those without friends or family nearby, technology can supplement social interactions. Although there's nothing like a face-to-face conversation, video-chatting is a good option. Those who participate in VSCs report an 85 percent decrease in feelings of isolation since joining the program.
Don't forget Internet forums or Facebook groups. People "meet" to talk about a common interest in such places as AARP's community forum. For those without access to programs in their area, it's an alternative. A VSC may offer online classes led by instructors on a variety of topics, from travel to current events to art to technology instruction.
Technology  There are a host of different types of technology that can keep older adults engaged — and give those worried adult children peace of mind. It might be a gadget to remind Mom or Dad to take medications, a personal emergency response system around their neck or on their wrist, a smartphone that summons help at the push of a button or a simplified, older-adult-friendly, pre-programmed device. On it, you can talk instantly to a friend or relative, listen to their favorite music, watch a grandchild's soccer game in real time, find a new recipe,or gain knowledge via the web.
Telemedicine offerings, such as wellness calls, can also help alleviate feelings of loneliness. The Silver Line, a UK-based charity, offers a helpline that older adults in England can ring up when they are feeling lonely and want to talk to someone. A similar service, the Friendship Line, is provided in the U.S. by the Institute on Aging. It describes itself as "the only program nationwide that reaches out to lonely, depressed, isolated, frail and/or suicidal older adults."
These phone and app-based services provide an outlet for older adults who may not be close to family or have friends, or who live in rural areas or suburbia where community programs are scant, if they exist at all.
Brain fitness apps that improve focus and memory, as well as speed up visual processing, can keep older adults engaged, learning and sharp.
Some older adults may avoid social situations because they lack confidence due to vision, hearing or cognitive decline. Technology can be a great way to keep them in the world!
Transportation options  Today's older adults can take part in activities and visit loved ones without having to depend on friends or family for a ride. Ride-sharing services are an excellent option, particularly for those living at home. Lyft, for instance, has several partnerships with health care companies, including care communities and providers, to make ride-sharing more accessible. With these services, older adults can schedule a ride through a brief phone call instead of through the app, eliminating technology barriers.
There are a variety of other transportation options, public and private, to consider as well. Los Angeles, for example, offers door-to-door rides for those over 65 at a reduced price. Most senior living communities also have shuttle services for residents.
Isolation Is Preventable
No question it is challenging, but social isolation is preventable. Knowing where the resources are, and using technology to supplement in-person contact, can mitigate loneliness and depression. Making social engagement a priority early on will have a long-term impact on mental health and happiness.
See this new white paper on isolation by my company, GreatCall, and Aging in Place Technology Watch. 
David Inns
is CEO and a member of the board of directors of GreatCall Inc., the leader in connected health solutions for active aging. Since its inception in 2006, GreatCall has developed a complete portfolio of products and services that help enable independent aging, including: telehealth services, medication adherence programs, emergency response, fall detection and activity monitoring. GreatCall's commitment to simplicity and best-in-class service helps the older consumer adopt and enjoy connected health solutions while keeping caregivers up-to-date on their own smartphones with the GreatCall Link app.
Read More