Long Distance Grandparent? Here's How to Create a Lasting Bond With Your Grandchild
Clever and simple ways grandparents can strengthen relationships with their grandchildren, no matter how far apart they are
As a new grandparent, I love to learn about fun and meaningful ways to connect with our grandson, Quinn. So, I was delighted when I recently had the opportunity to attend a Life Planning Network webinar led by Kerry Byrne, PhD, founder of The Long Distance Grandparent.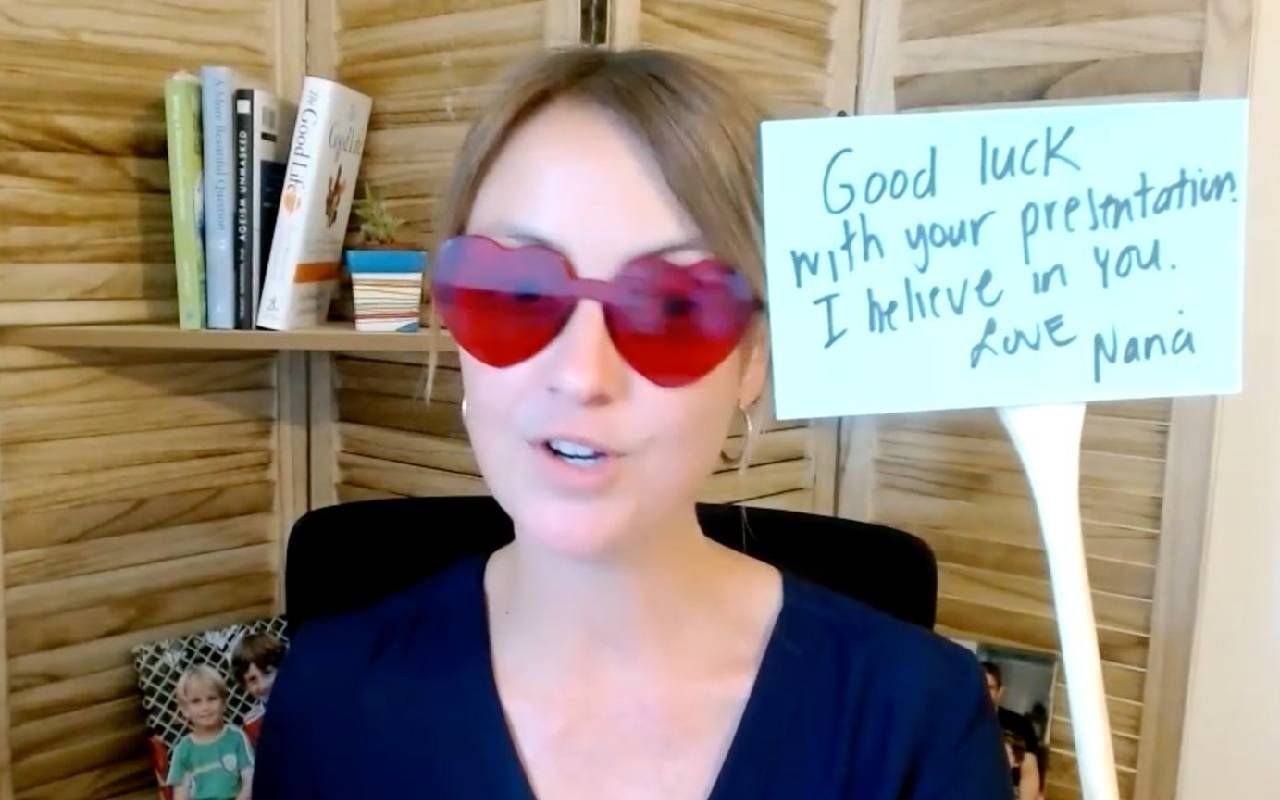 Byrne's site is filled with clever and simple ways grandparents can strengthen the bonds with their grandchildren. And even though she caters to long-distance grandparents, I find her tips equally helpful for local grandparents like myself.
"It's more powerful to ask about Heather or Aidan instead of saying, 'Did you have fun with your friends today?'"
Following the webinar, I reached out to Byrne to learn more about her favorite grandparenting strategies. Highlights of our Zoom conversation below:
Next Avenue: It can be challenging to connect with grandchildren by phone or video. What are ways to liven up the conversation?
Kerry Byrne: We know that play builds trust, so find ways to be silly and playful with your grandchildren. Use props like silly glasses or stuffed animals to liven up the conversation. 
Or, keep post-it notes nearby with age-appropriate jokes or conversation starters to help spice up the call. The key is to find what feels right for you. Also, try to make note of the little details of their lives, such as their friends' names. It's more powerful to ask about Heather or Aidan instead of saying, "Did you have fun with your friends today?"
Snail mail, video, and in-person are the three main ways to connect with your grandchildren. Can you elaborate on how to combine these for the most significant impact?
We all feel a bit Zoom fatigued these days, especially school-age children. So don't forget to connect via snail mail – I believe it's the powerhouse of the grandparent relationship. 
"We know that play builds trust, so find ways to be playful with your grandchildren."
Occasionally, send a card with a photo of the two of you or a simple craft project that you can do together during your next call. When you mail the package, take a short video and ask your grandchild to call you after the package arrives. The video helps to build anticipation. 
And when you visit, remember to leave notes behind, under a pillow or tucked into a book, for your grandchild to enjoy after you go. Simple but consistent touchpoints make a difference.
You talk about the importance of meeting grandchildren and parents where they're at. What do you mean by that?
When possible, try to work around their schedule and needs. Ask if there is anything that you can do to make it easier to stay in touch - or if you're doing anything that is unintentionally making their lives more difficult. 
Often, the workarounds are pretty straightforward. Maybe you forego regular calls during incredibly hectic times, like back-to-school week. Or, perhaps you shift the time you usually call (e.g., avoiding the chaotic dinner hour), even if it's a bit less convenient for you.
The parents are your most important partner for staying connected to your grandchildren, but those relationships can often be complicated. Suggestions?
In today's world, parents are inundated with parenting information on social media and elsewhere. So, focus on encouraging advice. Send your child a card or text about what you've noticed them doing right. "I love that you're always so patient with Max." or "You did a terrific job handling Sarah at bedtime last evening." Your children will appreciate your noticing their efforts and cheering them from afar.
Connecting with teenage grandchildren can be problematic. What suggestions do you have?
Consider doing a "Grand Interview" project where you interview your grandchild about their interests. Sometimes, they'll want to interview you in turn. 
"This relationship matters, so don't give up, even when it feels like you don't have much connection."
Or, send them an article on a topic that interests them by snail mail. Teens love to get mail, too, and it will give you something to talk about when you next speak.
Of course, you can always send a quick "thinking of you" text. Keep trying different things. It's never too late to ignite the connection, even if you feel you've lost track of your relationship with your teen grandchildren.
You have so many fun gift ideas on the site. With the holidays coming up, can you share a few of your favorites?
A few ideas:
I especially like gifts that foster connection, such as photo calendars or personalized books. Online photo services make it easy to create products (mugs, calendars, etc.) featuring photos of you and your grandchildren.
If you send a book, put a few sticky notes inside with questions about the book or little love notes. It will make the gift extra special.
The holidays are a great time to write a milestone letter about how much you love them and what you've noticed about them during the year. Your grandkids will treasure these notes, especially as they grow up.
Sometimes, buying yourself the same gift you send your grandchild is fun. That way, you can play together during a video chat.
Be mindful of the parent's gift-giving preferences. Some parents feel strongly about not having certain types of toys, or too many toys, in the house.
Any final advice?
This relationship matters, so don't give up, even when it feels like you don't have much connection. Grandchildren need their grandparents, now more than ever.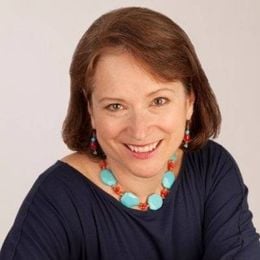 Nancy Collamer
, M.S., is a semi-retirement coach, speaker and author of Second-Act Careers: 50+ Ways to Profit From Your Passions During Semi-Retirement. You can now download her free workbook called 25 Ways to Help You Identify Your Ideal Second Act on her website at MyLifestyleCareer.com (and you'll also receive her free bi-monthly newsletter).
Read More