When Harmonicas Are the Best Medicine
How playing them helps people with limited lung capacity breathe easier
There's no research on the healing powers of harmonica, so why are hospitals across the country forming harmonica bands? And why has the COPD Foundation helped 25 treatment centers offer weekly classes as part of its Harmonicas for Health initiative?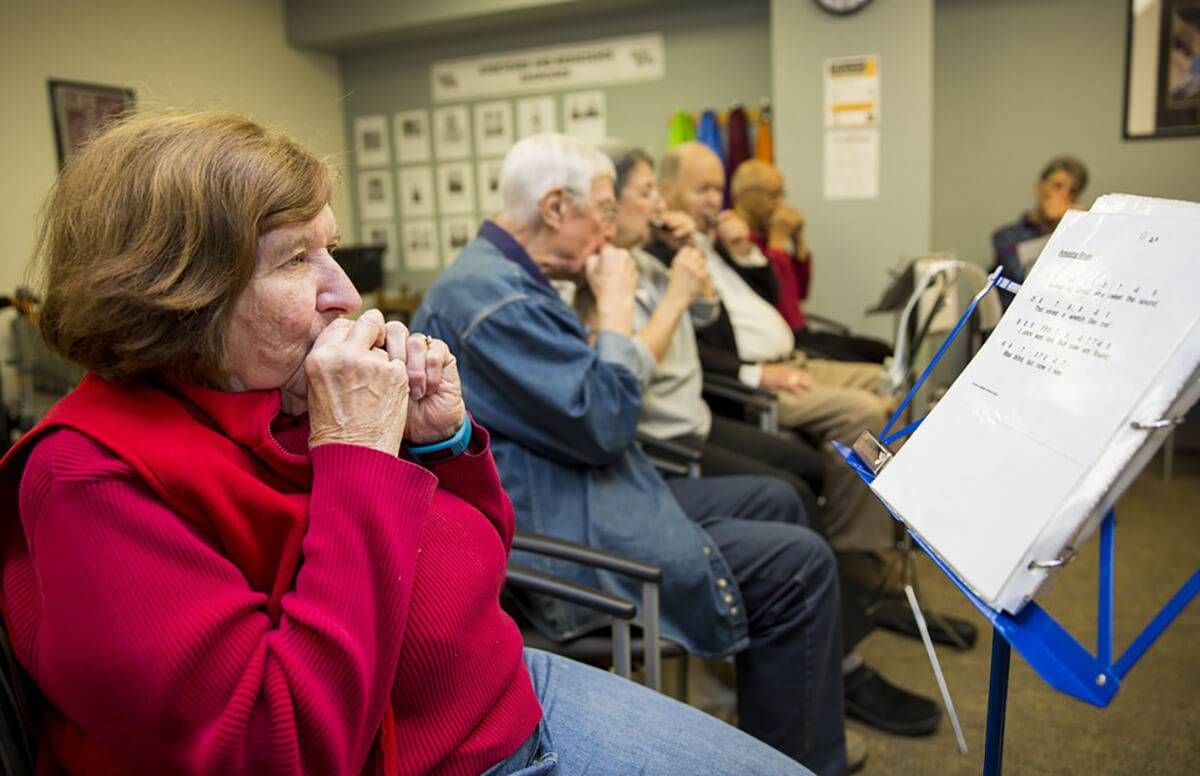 The answer, according to a story in The Wall Street Journal by Sumathi Reddy, is because people with diminished lung capacity say playing harmonica helps them breathe easier, both literally and figuratively.
At the University of Michigan's Pulmonary Rehabilitation Program, writes Reddy, the harp blowers who vouch for the benefits of their weekly lessons/jam sessions include:
Janet Broos, who has chronic obstructive pulmonary disease, or COPD

Pat Rubadeau, 65, who has just 35 percent of her lung function because of a rare lung disease

Carl Flink, who is 81 and has congestive heart failure

Max Manning who is 68 and had a lung capacity of 9 percent before his 2013 lung transplant

Mollie Van Bolt, who is 100 and does it just for the joy of it
A Harmonica Workout That Works
As musical instruments go, playing the harmonica is pretty easy (check out the tutorial showing how to play the song Stand By Me below and see for yourself). But it's quite a workout for those with reduced lung capacity.
Mastering the instrument requires deep inhales and exhales, one of the few that does so. All that breathing in and out is the point, of course, because it strengthens the diaphragm, allowing the patients in the program to breathe deeper.
But that's not all: The harmonica players also say they experience reduced anxiety, a renewed sense of purpose, a decrease in social isolation and just plain old fun — the same benefits cited by participants in all sorts of artful aging programs around the country.
Now we just need more scientific studies so we can truly understand — and advocate for — the kinds of arts programs that will help us remain vital as we age.
https://youtu.be/jfJ-dRJgvj8
Heidi Raschke
is a longtime journalist and editor who previously was the Executive Editor of Mpls-St. Paul Magazine and Living and Learning Editor at Next Avenue. Currently, she runs her own content strategy and development consultancy.
Read More