Make Your Credit Cards More Rewarding
You can probably earn far more in cash or travel perks by updating your plastic
So, this is embarrassing. After a 30-year career as a personal-finance journalist in which I've routinely advised consumers to hold (at most) two or three credit cards and have edited dozens of stories about how to maximize the perks of plastic, I carry 12 cards in my wallet, most of them rarely or never used and none of them especially rewarding.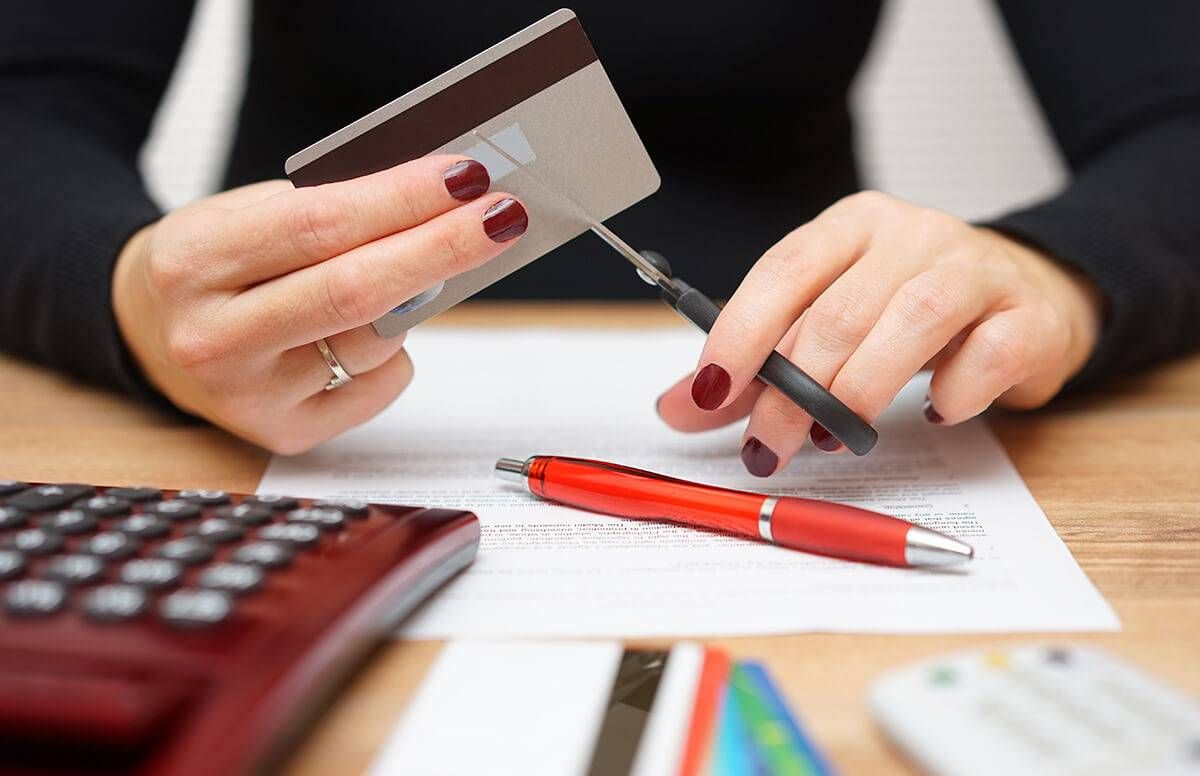 I blame the "ins"— inattention and inertia. Both had me sticking with cards that have long since outlived their usefulness.
Like the rewards card that funded a now defunct 529 college savings program or the one linked to an airline that went out of business. Or the no-rewards, low interest rate card I used when my husband and I were strapped for cash raising a young family — even though I've paid my credit card bills in full as soon as they arrive for decades now, so the interest rate is irrelevant.
Who Switches Credit Cards
I'm hardly alone.
In the past five years, only 18 percent of 50- to 64-year-olds have switched the credit card they use most, according to a CreditCards.com survey. Overall, one in five cardholders has favored the same credit card for 10 years or more, the survey found.
Not anymore, for me. I decided to give myself a credit card makeover and you may want to do the same.
It doesn't take a lot of effort to find a more suitable card that could yield a few hundred dollars a year or more in rewards, says Gerri Detweiler, education director for Nav,  which supplies credit research and tools for small business owners. She's one of two experts I turned to for help.
That's especially true for older cardholders, who typically have a longer credit history and higher credit scores than younger consumers, says Bankrate analyst Taylor Tepper, my second expert. "The best deals go to the most creditworthy, and that favors people 50 and older," Tepper says.
Here's how to find a more rewarding credit card:
Understand Your Personal Style
The first step: Charger, know thyself and thy options.
Rewards cards come in two basic flavors, cash back or travel. They typically charge high interest rates — the appeal is strictly about the payout — so they only make sense if you don't carry a balance. (That's why I'm not mentioning the rates they charge for people who don't pay their cards in full. They typically charge rates of 16 to 24 percent, depending on your creditworthiness.)
Cash back cards usually award you in dollars — often equal to 1 percent of the purchase price (sometimes higher in specific categories) — credited on your statement or deposited to your bank account. Most don't have an annual fee.
Travel cards reward you in points or miles that can be redeemed for flights, hotels and other trip expenses. You get the biggest bang for the buck on travel spending, less for everything else. Many travel-card issuers also offer big sign-up bonuses — say, 50,000 points for spending $3,000 or so in the first three months after opening the account. They generally charge a fee of $95 a year or so.
"The key decision is which card category you want to be in based on your spending and how much work you're willing to do to maximize benefits," says Tepper, who led the credit-card rankings team when we were colleagues at Money. "That mostly determines the rewards you'll earn, since the differences between top cards within a category are often pretty small."
For my credit-card makeover, I identified my top three spending categories by looking at the year-end analysis of charges my card issuers provide. The cool pie charts revealed I spent the most on travel, office equipment and shopping. A budget tracking tool like Mint.com can provide similar insights, or you can simply review a few of your most recent bank and credit card statements.
As for jumping through hoops to wring every possible dollar, point or mile from a card, count me out. Detweiler says this view is common: "For most people with a busy life, maximizing rewards isn't at the top of the To-Do list."
Make Your Perfect Match
The experts' verdict for me: Get a simple cash back card for everyday spending with a flat award rate on every purchase.
Both Detweiler and Tepper recommended the Citi Double Cash card, which pays 2 percent back on everything you charge, half at purchase and the other half when you pay for it. That's twice the typical reward on cash back cards, and this card has no annual fee.  You won't be charged interest on balance transfers for up to 18 months, but you will pay a fee of $5 or 3 percent  of the amount transferred, whichever is greater, plus 14.74 to 24.74 percent on new purchases, depending on your creditworthiness, if you carry a balance.
I like the no-fuss approach. But if you're game to put in more effort, you could probably do even better by pairing a top flat-rate card like the Citi offering with one that pays even more in areas where you spend the most.
For instance, if you tend to shell out big bucks for gas and groceries, the Blue Cash Preferred Card from American Express gives you 6 percent back on supermarket spending of up to $6,000 a year, 3 percent at U.S. gas stations and some department stores like Bloomingdale's, Macy's and Nordstrom, and 1 percent on everything else.
Although this card has a $95 annual fee, you come out ahead if you spend more than $30 a week on groceries. Other no annual fee options, including Discover It Cashback Match and Chase Freedom, offer up to 5 percent rewards in rotating categories that change every quarter.
Personally, it all makes my head spin.
But you can check out the terms that various top-rated cards offer, along with the typical credit score needed to qualify, at sites like CreditCards.com, Nerdwallet and ValuePenguin.
Note: These sites make money when you apply for cards through their links, though all say ranking decisions are made independently.
Add an Accent or Two
Travel has become my biggest expense since becoming my own boss last year, so both experts recommended I get a separate credit card with bigger rewards in this category.
Tepper's top choice: Chase Sapphire Reserve. Though it carries a daunting $450 annual fee, you can quickly earn that back and more, with the card's $300 yearly travel credit, 3 points in rewards for every dollar spent on travel and dining, a sign-up bonus worth up to $750 if you spend $4,000 in the first three months and other perks like a $100 credit for TSA PreCheck or Global Entry and access to more than 1,000 airport lounges worldwide. Plus: points redeemed for travel through Chase's portal are worth 50 percent more than non-travel points.
Not down with that hefty upfront charge? Detweiler suggested Capital One Venture, which has no fee for the first year and costs $95 annually thereafter. You earn two miles for every dollar spent and 10 miles per dollar for lodging booked through its portal with Hotels.com, plus a sign-up bonus worth up to $500 on travel if you spend $3,000 in the first three months.
Both experts also suggested I get a business card. In addition to providing higher rewards for work expenses like computer equipment and office supplies, this kind of card will help me separate personal spending from tax-deductible business bills, let me write off interest if I ever need to carry a balance and won't show up on my personal credit record unless I default. (That won't happen.)
"Even if you just have a side hustle to your day job, a separate business card often makes sense," says Detweiler.
She recommends Chase's Ink Business Preferred card (annual fee: $95), which could double as my travel card. It pays three points for every dollar spent on travel and various business charges up to $150,000 a year (one point per dollar on everything else), plus a sign-up bonus worth up to $1,000 on travel if you spend $5,000 in the first three months.
A no-fee alternative from Tepper: the Simply Cash Plus Business card from American Express. It pays 5 percent on office supplies and wireless services, 3 percent on another category of your choice and 1percent on everything else.
Heed These Warnings
Playing the rewards game is not for everyone, though.
If you're in the market for a new mortgage, car lease or other loan, hold off until you've been approved and funded. That's because each new credit card application can ding your credit score by five to 25 points, which could result in a higher interest rate costing you thousands of dollars over the life of a mortgage or other large loan, notes Detweiler.
And forget about rewards entirely if you're among the one in three cardholders who regularly carry a balance. With today's high credit-card interest rates, "the interest you pay dwarfs any rewards you'd earn," says Tepper.
Instead, if you're a revolver, look for a balance-transfer card that will let you pay off your debt at no or low cost over a year or more. Tepper's top pick: Chase Slate, which has no transfer fee (2 percent of the total amount is typical) and charges no interest for 15 months.
Keep Your Options Open
As long as you're not paying an annual fee on your old cards, there's no reason to formally close those accounts. Some may still be useful, on occasion. For instance, I favor the half-dozen cards I have from my favorite retailers when I shop at those stores so I can qualify for discounts and other loyalty perks. I just make sure to pay their bills in full as soon as they arrive. Plus, shutting down your old cards could temporarily nick your credit score a few points by lowering the amount of credit you have available relative to any debt.
Any fee, though, is too much to pay for a credit-card account you'll no longer use. Close any of those accounts right away. Your credit history for the cards will stay on your credit report for 10 years, so you'll still benefit from a long record of timely payments.
Whatever you decide to do with your credit cards, periodically review the plastic in your wallet. New offerings come out all the time. Plus, card terms and your spending needs will change as well. Chances are, in a couple of years, there'll be a better deal out there for you — and for me too.
Diane Harris
is an award-winning financial journalist and financial wellness advocate. She is the former editor-in-chief of Money magazine, the first woman to hold the top job, and covered virtually every aspect of personal finance during her 22 years there. She is writing a book on financial wellness and launching a related coaching and consulting business. Follow her on Twitter @dianeharris.
Read More