5 Ways to Make Your Daily Walk More Fun
Don't let your healthy habit get stale — here are ways to liven it up
Walking is a low-maintenance, low-impact way to stay healthy, mobile and flexible. So much so that 145 million adults include walking as part of their healthy lifestyle, and 62 percent report walking 10 minutes or more each week. While walking is a great way to stay fit, as a personal trainer I can tell you that it's not the most exciting aerobic activity, especially if you do the same walk every single day.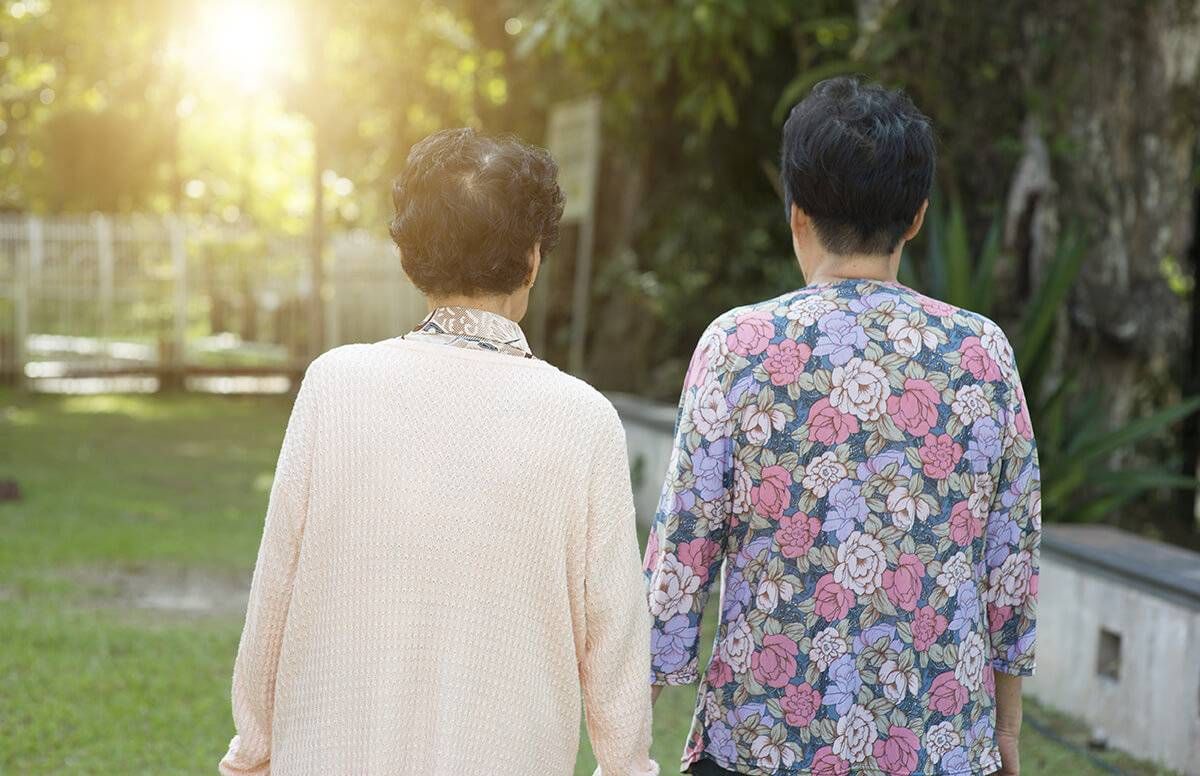 That doesn't mean you need to resign yourself to boring daily strolls forever. Instead, make them more fun with these five simple ideas:
1. Start (or Join) a Walking Club
If you're a social person, organizing a walking club is a great way to make your walks more fun. You can get together with friends, agreeing to meet somewhere and take your walk outside the usual routine a few days a week. Even just one day will break up the monotony.
You can also organize with neighbors who are already strolling around the neighborhood. They may be looking for someone to chat with as the sun rises or sets, too. If neither of these options is possible or you're not the organizing type, join an established walking group instead.
You can find walking groups through local organizations; often, specialty shoe stores and athletic clothing boutiques offer them for walkers and runners. You can also use MeetUp.com, where you'll likely find dozens of groups in your area, including those specifically for active older adults.
2. Listen to Podcasts
Music is a great way to make your daily walk more enjoyable, but for something to stimulate your brain, too, swap out your music for podcasts.
There are many types of podcasts, many of which are like talk radio shows, with a host and guests. Genres run the gamut from comedy, news and sports to culture, games and storytelling. If you can think of a topic, there's probably a podcast about it. Here are a few popular ones to check out:
One of the most popular storytelling podcasts has been Serial, an award-winner developed byThis American Life. It follows the arc of a true crime, with each chapter being critical to the one after it. Like a book, Serial will keep you hooked from start to finish, making your daily walks much more enjoyable. There are currently two seasons released, so you can get started anytime.
You can listen to podcasts through Google Play Music (which comes pre-installed on Android phones); through Spotify, which hosts hundreds of podcasts (but may be missing some you're looking for) and with the Podcasts app built into iPhones.
3. Stop for Exercises
If you don't want to change your route, doing exercises that will strengthen your muscles and bones can help break up the routine of your walk. Here are a few exercises you can do anywhere, anytime, without any extra equipment:
Curb step-ups: Step up with your right foot, then your left and back down. This movement should be fast, repeating the steps up and down up to 10 times before continuing to walk.
Calf raises: Stand on the edge of the curb, with your heels hanging off. Lower them down and pull them back up to complete one calf raise. Do five to 10 total before continuing to walk.
Tree pushups: Lean your weight against a tree, hands straight out in front of you. Lower your body down and push yourself back to complete one pushup. Do five to 10 pushups before continuing to walk.
You can also do jumping jacks, walking lunges, squats — any bodyweight exercise you prefer. Plan to do one exercise every three to five minutes of your walk to get a good workout and keep it exciting.
4. Add Intervals to Your Walk
Walking intervals — switching between slow-, regular- and fast-paced walking — will get your heart rate up while adding much-needed variety. The idea is simple: start with a slow pace, move to a regular to moderate pace and finish with your fastest walking speed before slowing it down again.
You can format your intervals in a number of different ways:
Time: Walk slowly for three minutes, moderately for two minutes, fast for one minute, then start again.
Landmarks: Change your speed every time you hit a specific landmark, with landmarks being trees, telephone poles, house numbers — anything that's consistent along your route.
Terrain: Boost your speed on short hills, to increase your cardiovascular output and endurance, and take it back down to a moderate or slow pace between the inclines.
Music: If you are listening to music, pick up the pace every other song, or for the chorus of every single song.
5. Do Active Meditation
Meditation provides a wide variety of benefits, including reduced stress, anxiety, blood pressure, risk of depression and pain (physical and psychological). It also improves memory and brain functioning. While most people think of meditation as a seated practice, sitting cross-legged with their eyes closed in a quiet room, active meditation can provide the same benefits while incorporating movement.
There are a number of ways to enjoy walking meditation. The simplest requires nothing but taking notice of your breath and movement. When your walk starts, tune into your breath and start to pay attention to your steps. As you do, notice how your feet feel as they hit the ground; make note of any pain or discomfort in your body — but don't judge or label it, just notice it. Find a comfortable breathing pattern, slowly breathing in and out, with a pause at the top or bottom of your breath. For example:
Breathe in for four seconds, hold for six seconds, breathe out for four seconds.
You can also follow this procedure, shared by Mindful.org:
Maintain a straight but comfortable posture and keep weight evenly distributed between both feet.
Curl the thumb of your left hand in and wrap your fingers around it. Put your hand just above your belly button and wrap your right hand around it, placing the right thumb in the crevice made between the pointer finger and thumb on your left hand. (See image of this here). This creates balance and stops your arms from swinging, which can be distracting.
Drop your gaze slightly to maintain focus.
As you step, feel your leg swing and your foot hit the ground, noticing the feeling as the heel and ball of your foot land.
Maintain this focus for the duration of your walk.
Look Forward to Your Walks Again
Use these ideas to make your favorite aerobic activity more fun and enjoyable.
Whether you're walking with friends or diving into a mystery podcast, you'll feel refreshed and agile every time you walk back through your door. The best part: the more you like your walks, the more likely you are to stick with your routine — staying healthy all year long, for many years to come.
Jessica Thiefels
is founder and CEO of Jessica Thiefels Consulting. She's been writing for more than 10 years and has been featured in top publications like Forbes and Fast Company.  She also regularly contributes to Virgin, Business Insider, Glassdoor, Score.org and more. Follow her on Twitter @JThiefels and connect on LinkedIn.
Read More