Making the Tricky Switch to Nonprofit Work
Coming from the corporate world might not be seen as a plus
When I was researching my book, Unretirement, I was struck by how many boomers wanted to connect their passion to a paycheck by doing nonprofit work. People with long careers in the private sector often told me that they were eager to do things like help tackle homelessness or address recidivism or educate at-risk children.
 
The late historian Daniel Boorstin called nonprofits "monuments to community." And it's little wonder that growing numbers of boomers are acting on their desire to give back through this incredibly diverse sector, rich with opportunities. Nonprofits range from huge institutions with the trappings of big business to mom-and-pops with a cadre of dedicated employees and volunteers.
 
Making the leap from the for-profit world to the nonprofit one isn't always easy, though.
(MORE: Mistakes to Avoid If You Want a Nonprofit Job)
 
How Not to Do It
When I gave a talk last August at Verrado, a multigenerational planned community in Arizona, a man in the audience had everyone in stitches relaying his tale of self-inflicted woe as he tried making the switch.
 
When he retired from a corporate career in IT management, he said, he hoped to take his skills to a nonprofit and make a difference. But after getting a job at one and loudly telling his new colleagues they were doing IT all wrong, he was soon thanked for his insights and shown the door. The same thing happened at another nonprofit. These days, he told me, he's driving a car to make some money while rethinking his approach toward working at a nonprofit — still his goal.
 
When I relayed his story to Kate Barr, executive director of the Nonprofits Assistance Fund — a Minneapolis-based group that offers capital and expertise to Minnesota nonprofits — she didn't find it surprising. "It's a myth that nonprofits don't know what they're doing," says Barr. "Most of them do."
 
Start On a Board
Barr, who made the transition from the corporate world with aplomb, has some smart advice for midlifers who'd like to do it. She started her career as a dancer at small dance companies, pirouetted into banking and after 22 years of that (eventually becoming a senior vice president), landed her Nonprofits Assistance Fund job in 2000.
 
When professionals ask Barr how to make a similar shift, her first question to them is: "Do you serve on any nonprofit boards?" If not, she says, get on some before jumping careers. Board membership, Barr says, offers an opportunity to understand the dynamics of nonprofits.
 
If you think joining a board is just for the uber-rich who can write big checks, Barr says you're mistaken. While some nonprofit boards recruit solely from the wealthy and the well-connected (think big-city orchestras and major nonprofit hospitals), many of the nation's roughly 1.44 million nonprofits don't (think local food banks and small arts groups).
(MORE: 7 Top Websites for Nonprofit Jobs)
 
As a board member, you'll be expected to make an annual contribution to the cause. But often, the sums are relatively small. "There are lots of boards to choose from," Barr says. 
 
Volunteer to Be a Volunteer
Another way in, says Charles McLimans, "volunteer your services" at a nonprofit. "Ask, 'what do you need me to do?,'" he advises. Like Barr, McLimans, 49, speaks from experience.
 
He began his career in the corporate sector, including work at REFCO, the commodities trading firm. In 2006, when he moved to Naperville, Ill., to be closer to his family, his sister suggested he volunteer at Loaves and Fishes, a food pantry. In 2008, he became its executive director and only full-time employee.
He'll soon move to Milwaukee, Wisc. to be President and Chief Executive of Feeding America, Eastern Wisconsin, a 45-person employee hunger-relief organization. "It's a great opportunity," says McLimans.
 
Crosby Kemper III, Executive Director of the Kansas City Public Library, has a few other questions to think deeply about before making the leap to nonprofits. "I'd say the first thing you have to do is ask yourself, 'What do you want to do with your life? What gifts do you have to give to the world? What do you want to do with the last part of your life?'"
(MORE: Find a Nonprofit Job Matched to Your Passions)
 
Kemper asked himself those questions before taking the library position in 2005.
 
Like Barr, Kemper had been a long-time banker (although he took some major career breaks, including a year teaching English in China). He became Chairman and Chief Executive of UMB Financial in 2000, based in Kansas City, Mo., and retired five years later. When the possibility of the library job came up, he talked it over with close friends and met with patrons of the library. Although he enjoyed his business career, Kemper says, "ultimately it didn't fulfill everything I wanted to do. The life of the mind and the civic role are important, too."
 
How to Do a Nonprofit Job Search
No matter what mission or cause attracts you, some of the keys to finding rewarding work at a nonprofit are the same as with any thoughtful job search: Figuring out what do you really want to do, understanding your skillset, knowing what you have to offer and tapping into your network for job leads.
 
What's different about the job search at a nonprofit is the opportunity to experiment — to test-drive the combination of your talents and an organization's needs through volunteering. By learning about a group from the bottom rung of its career ladder, you can understand the intricacies of the nonprofit without romanticizing working there.
 
After all, even with the most noble vision, every nonprofit is like any other business, with plenty of shortcomings and frustrations. But through volunteering, you'll live with them and can then decide whether to try to convert your free labor into a part-time or full-time paid position that'll add meaning to your life.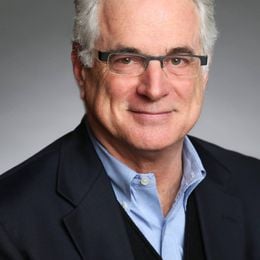 Chris Farrell
is senior economics contributor for American Public Media's Marketplace. An award-winning journalist, he is author of the books "Purpose and a Paycheck:  Finding Meaning, Money and Happiness in the Second Half of Life" and "Unretirement: How Baby Boomers Are Changing the Way We Think About Work, Community and the Good Life."
Read More