Mark Harmon's Next Chapter
Once a star of television's 'NCIS,' he has co-written a new book about real-life NCIS agents
Mark Harmon has worn many hats in his lifetime, including UCLA college quarterback, TV and movie actor, producer, executive producer and director. Now Harmon, 72, is adding "author" to his resume with the release of his first book, "Ghosts of Honolulu."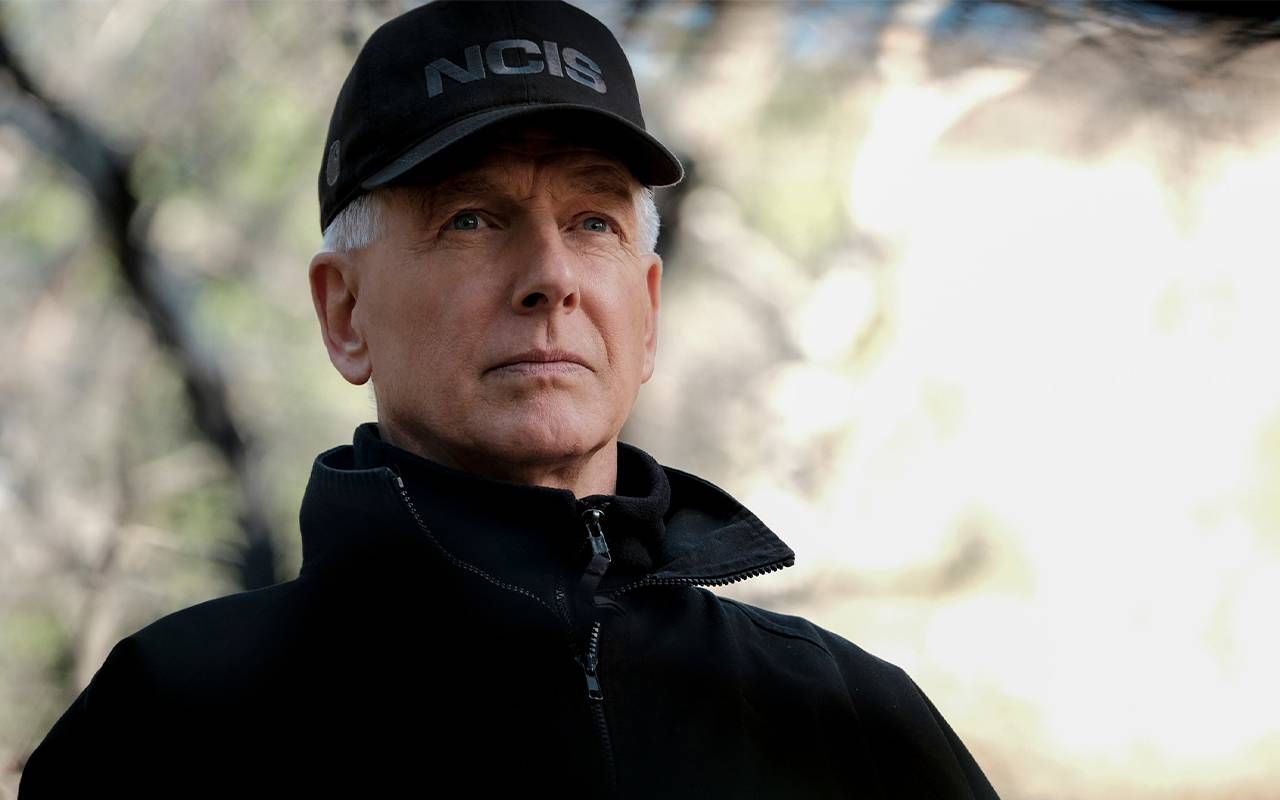 The book, which Harmon co-wrote with Leon Carroll, Jr. is about the true story of Douglas Wada, the only Japanese American agent in naval intelligence, and Takeo Yoshikawa, a Japanese spy sent to Pearl Harbor to gather information on the U.S. fleet.
"For me, writing this story is a way of giving back to "NCIS" and those who have been serving our country with little recognition."
In an interview with Next Avenue, Harmon said, "I didn't ever have a plan to co-write a book, but it was a story I felt needed to be told. For me, writing this story is a way of giving back to "NCIS" and those who have been serving our country with little recognition."
Learning About the NCIS
In his acting career, Harmon has played a wide range of characters. Whatever the role, Harmon's process is to do a deep dive and find out everything he can about the character he is portraying.
"At the start of my career, I was in a Western, so I learned how to ride a horse," explained Harmon. "Later, I did a cop show so I researched how to be a cop. Same when I was a doctor on 'Chicago Hope.'"
But when Harmon was cast as Leroy Jethro Gibbs in a then-new series titled NCIS (NCIS stands for Naval Criminal Investigative Service), figuring out what an NCIS agent did proved difficult. Harmon explained, "Initially when I began researching naval intelligence, it was hard to find information. That is intentional since much of their work relies on them being undercover."
"These cases and the agents, their stories really intrigued me."
Harmon was able to spend time with an agent prior to filming the show. "It's important to me as an actor to give an accurate portrayal. Before we began shooting, I shadowed an active agent in Alabama, talking to him, meeting his friends," he said. "I wanted to know everything I could, not just about his work as an agent but everything down to wearing the same individual wardrobe and haircut he chose."
Harmon also learned a lot by spending time with Carroll, a retired NCIS agent hired as a technical advisor on the show. "Leon helped us in keeping the show authentic," said Harmon. "After so many years working together, he and I became close friends."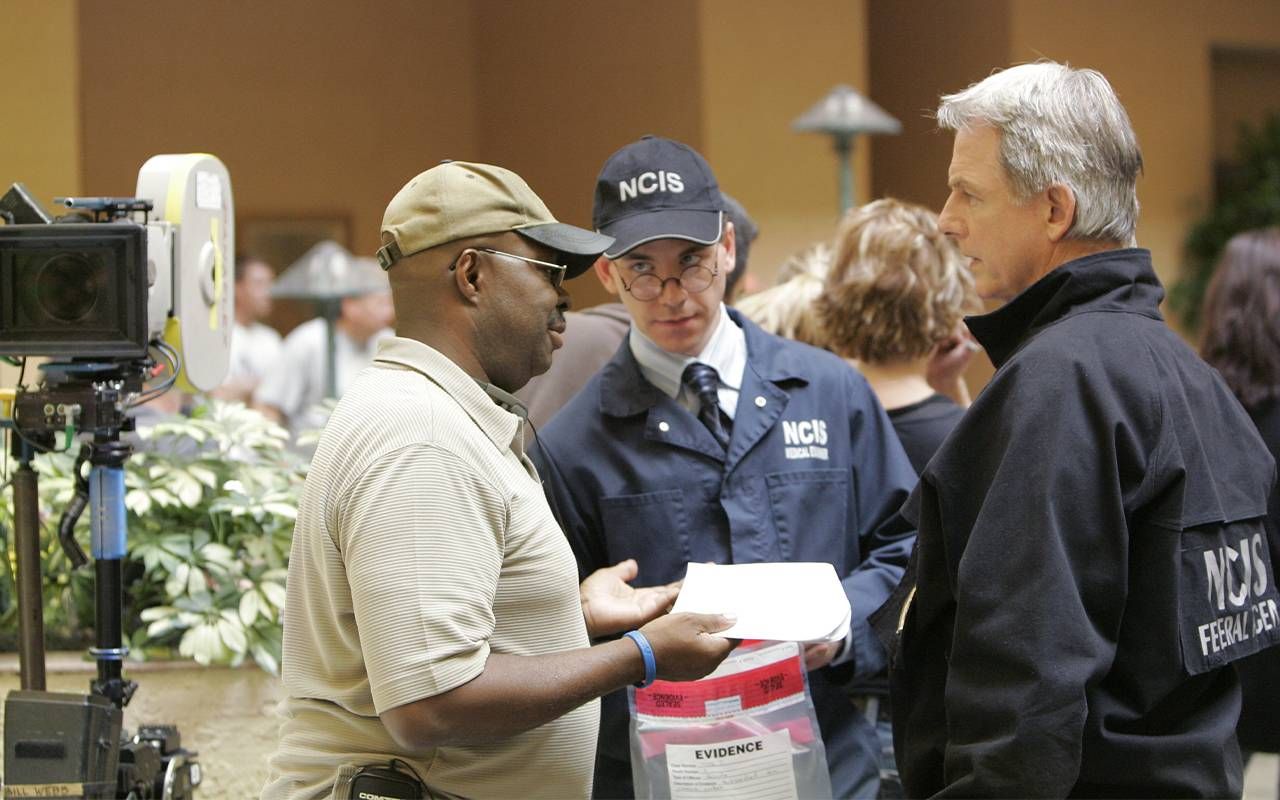 Stories to Tell
The show's original premise was to base storylines on real-life NCIS cases. "These cases and the agents, their stories really intrigued me," said Harmon.
But after so many years on television (the show will enter its 21st season next year), the focus shifted and branched out into different types of dramatic storylines, which "is typical for a long-running show," Harmon said.
When Harmon left the show, he and Carroll discussed collaborating on a book. "I respect Leon and the job he did as an agent," said Harmon. "I felt indebted to him. I wanted to find a way to give back to him and other NCIS agents who have done so much for our country."
Harmon and Carroll decided to collaborate and write a book together. "The book was an opportunity to give back by telling the stories of naval agents that have not been told," Harmon said. "Plus, I was excited to work with Leon again on a new project."
Interviews with Retired Agents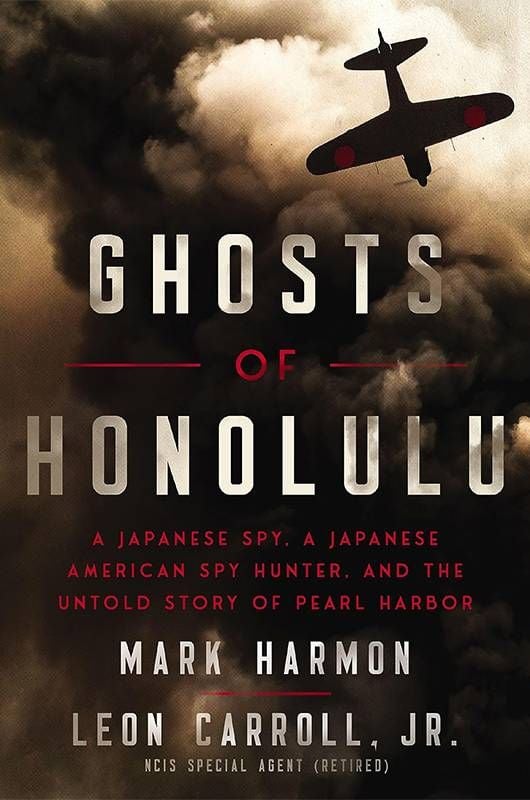 The pair pored through real-life documents and conducted many interviews with retired agents. Harmon said, "We had no idea where the story would go and that was part of what made it interesting. We discovered more and more as we interviewed people."
The historical events unfolded for Carroll and Harmon just as they will for the reader.
"We didn't have an agenda of what we wanted to write about beyond telling Douglas Wada's story," Harmon said. "Wada was the only guy at that place, at that time, that could go undercover and do this type of work."
Having the chance to allow agents to tell their accounts is something that interested Harmon. He explained, "Agents aren't used to people asking them questions due to the secretive nature of their work. But now that they are retired and regular citizens, they could tell their version of events, giving details that only they know."
Team Mentality
It isn't surprising that Carroll and Harmon have developed such a strong bond. Harmon believes that much of the success of the show is because of the connections that the cast and crew made with one another.
"I've always believed in a team mentality," said Harmon. "Maybe it comes from playing sports when I was younger, but I have always understood the importance of working as a team and that no one person is more important than another."
"We worked long hours, away from our families, with one goal: to make the best show we could."
It's a lesson he tries to teach the people he works with, especially those just starting out in the industry. "That group of people on "NCIS" were all working together for a long time," said Harmon. "We worked long hours, away from our families, with one goal: to make the best show we could."
He continued, "I would tell young actors, there are people on this set making a lot less money than you are, so arrive on time, know your lines and be respectful of everyone who works here, from the cast to the crew."
More Books
Harmon's career has thrived for almost fifty years in a business that can be very fickle. Harmon said, "I came into acting pretty soon after I graduated college, and I am thankful that it has gone the way it has and that I get to choose what roles I want to take on. I feel fortunate."
As for what's next, Harmon isn't ruling out anything, He is open to taking on more acting roles and to writing more books. "Since I started on "NCIS," these stories of agents and their real-life work have grabbed me," said Harmon. "I have had a lot of fun doing research and uncovering all this historical information on Douglas Wada that no one knew before."
If there is an audience for these types of stories, Harmon would be happy to continue writing them. "I'm jumping into this and we'll see what happens," he said. "The hope is that this will be the first of many books Leon and I can write about the story of other agents and the cases they worked on."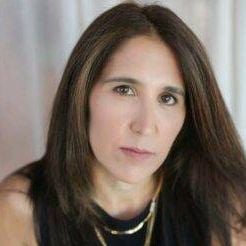 Randi Mazzella
is a freelance writer specializing in a wide range of topics from parenting to pop culture to life after 50. She is a mother of three grown children and lives in New Jersey with her husband.  Read more of her work on randimazzella.com.
Read More