Making Hospice an Easier Choice
An innovative Medicare program could get more people to seek hospice sooner
(Editor's note: This story is part of a special report for The John A. Hartford Foundation.)
People with terminal conditions who receive Medicare are currently required to forgo curative treatment in order to receive hospice (care for people whose medical conditions mean they are expected to die within six months). Having to make that choice may be a reason why a relatively small number of people on Medicare take the hospice benefit and why those who do have a short stay — much shorter than six months. According to a 2016 Medicare Payment Advisory Commission report, fewer than half of qualified beneficiaries who died were enrolled in hospice care. Of those who were, the median hospice stay was just 17 days.
"We need more education because most people don't understand that hospice is not a place, but a benefit for in-home care," said Edo Banach, president and CEO of the National Hospice and Palliative Care Organization. "When people do use hospice, they overwhelmingly like it. What they don't like is that they have to give up something to get it."
But that might be changing. The Centers for Medicare & Medicaid Services (CMS) has begun implementing a Medicare Care Choices Model that offers beneficiaries the option to receive supportive hospice services while continuing treatment for a terminal condition. CMS will measure whether this model improves quality of life and care, increases patient and caregiver satisfaction and reduces Medicare expenditures.
What the Model Includes
Two test cohorts will run through Dec. 31, 2020. Services for the first group began in January 2016 and for the second group in January 2017. The initial evaluation report released in September 2018 presented findings from the first two years. Due to lower than expected enrollment in the model, end-of-life outcomes weren't yet able to be measured, but hospice staff, providers and enrollees generally expressed high levels of satisfaction with the concept.
Providers noted the model may have reduced the number of hospital emergency visits due to round-the-clock access to hospice clinicians. Patients and caregivers also described that this access brought them improved quality of life and peace of mind, helping them to transition from active medical treatment to the realities of a terminal diagnosis. Hospice staff reported the additional benefit of developing relationships before a person is actively dying, helping to ease the shift to hospice care.
What's Lost When Hospice Is Delayed?
Hospice is most beneficial when it's started long before the final weeks of a person's life. When services are delayed until someone's final days, hospice can mirror crisis management. Having more time allows the person dying, his or her family, loved ones and hospice team to build trusting relationships to rely on as the team navigates one of life's most difficult stages — the final one.
Not only does hospice include pain management, 24/7 on-call support and respite care, it also helps create a peaceful dying experience. Hospice remains available to the family as they work their way through grieving.
The U.S. health care system often comes up short when trying to meet the needs of someone dying, but hospice can compassionately fill in the gaps. "The medical system and Medicare are both good providers of curative, emergency and overall care," said Banach. "But what can be missing is how to take care of a person's spiritual, emotional and social needs. Whether it's the services of a chaplain, social worker or music therapy, these are nonexistent in the medical system, but all part of a hospice team."
Having to pick between forgoing treatment and hospice can be a significant reason — though not the only one — causing people to struggle with the choice, said Tim Bowen, CEO and president of Care Synergy, the parent organization of an end-of-life care network along Colorado's Front Range. Most people at Care Synergy's facilities experience hospice services for two days or less. That means, Bowen said, that "this is really a social justice issue. But it also takes time for patients to accept that this is where they are now. That's a big social, emotional and spiritual decision to make."
Hospice can also create savings. Families with these supportive services typically won't need to utilize 911 and the emergency room for care, Banach said, where they can be exposed to other infections and actually get worse. Hospice can help stabilize an individual, which can reduce falls and follow-up visits, he noted..
"Medicare pays for medical care better than it does for prevention," Banach said. "I understand the position a person and their family is in. It's not their fault that they don't choose hospice earlier. It's the way the benefit is designed."
Medicare and Hospice Benefits in the Future
Medicare needs to encourage hospice beneficiaries to use the services provided by hospice, Bowen said, since it's been shown to save money and offer a better experience for the patient and their families. "Medicare and managed care needs to develop a process that points people in the right direction without relying solely on a physician to have the conversation with the patient. So far, we've seen that just having that one conversation doesn't work," he noted.
Could this model encourage end-of-life conversations to occur earlier? Banach thinks we need to stop waiting until the late stages of a condition to have them. "Maybe when we enroll in Medicare we could talk about our wishes sooner instead of later when the focus is on death and dying," he said.
Bowen believes the new model has potential, but  cautions that even when people understand their illness, treatment options and all the hospice benefits, the outcome isn't usually a quick enrollment. "It takes time to get your head around this, but we need to create a path where hospice becomes the norm, not the exception," he said.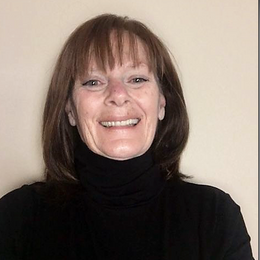 Debbie Reslock
is a freelance writer who specializes in aging issues and the 55+ market. She is also the author of The Third Act blog - A Guide to Aging Well. As a former caregiver, she's an advocate for aging-in-place whenever possible and person-directed care when it isn't. She lives in Evergreen, Colo.
Read More

By

The John A. Hartford Foundation
The John A. Hartford Foundation is a private, nonpartisan, national philanthropy dedicated to improving the care of older adults. The leader in the field of aging and health, the Foundation has three priority areas: creating age-friendly health systems, supporting family caregivers, and improving serious illness and end-of-life care.