5 Myths About Medicare Dispelled
Clarifying the most common misconceptions about the government health insurance program
By

National Endowment for Financial Education
To ensure you have proper coverage in retirement, verify any of your assumptions before retirement. Here are some of the most common misconceptions about Medicare:
Myth 1: Medicare will cover all my medical expenses.
Reality: Medicare covers roughly half of all medical and skilled nursing care expenses for an average Medicare enrollee. Some of the items and services Medicare does not cover include:
Long-term care.
Routine dental care.
Dentures.
Cosmetic surgery.
Acupuncture.
Hearing aids.
Exams for fitting hearing aids.
Myth 2: Medicare coverage is free.
Reality: You may pay monthly Medicare premiums along with deductibles, co-insurance and co-payments for typical medical services. For 2012, costs are as follows:
Part A: Typically, there is no premium charge for Part A. The annual deductible is $1,156.
Part B: The premium is $99.90 per month, the annual deductible is $140, and there typically is a 20 percent co-pay.
Part C plans: The Medicare Advantage plans charge additional premiums, and co-pays vary.
Part D plans: The prescription drug coverage plans charge additional premiums, the deductible can be up to $320, and co-pays vary.
Learn more about Medicare Basics.
Myth 3: Having poor health means I will not qualify to join Medicare.
Reality: Medicare coverage is linked to Social Security coverage. If you qualify for Social Security retirement or disability benefits, then you will qualify for Medicare benefits (typically no earlier than age 65). If you do not qualify for Medicare coverage, you can purchase coverage by paying the required premiums for each Medicare part you want. Note that even if you have qualified for Medicare, you still need to actually apply for coverage, because enrollment is not automatic. Be sure to understand your particular enrollment deadlines — if you miss one, you may incur a late penalty.
Myth 4: Once I am enrolled in Medicare, my coverage and costs will not change.
Reality: Medicare coverage and costs change each year. Even if your plan's cost and coverage stay the same, your health or finances may change. Review your plan each year to make sure it still will meet your needs.
Myth 5: I can enroll in Medicare at any time.
Reality: For your first-time enrollment, usually it is wise to enroll at age 65 if you are not working or do not have employer insurance. Generally, you have a seven-month window around your 65th birthday (three months before and four months after) to enroll.
But if you are working and older than 65, you can enroll within up to eight months of quitting your job. If for some reason you miss your initial enrollment window, you may pay a late penalty of 10 percent of your premiums. Note that you may also be eligible to enroll because of past work history (at another employer), or you may be eligible because your spouse is eligible.
For existing Medicare beneficiaries, there is an annual open enrollment period of about seven weeks in the fall (the dates may change). During open enrollment, you can explore any new health and/or drug plans that may fit your health-care needs.
This material is provided by MyRetirementPaycheck.org, a site from the National Endowment for Financial Education that helps people explore all of their retirement decisions.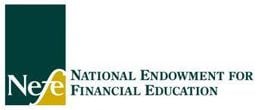 By

National Endowment for Financial Education