Menopause Sparks Dismay, Relief or Joy — or All That
Women share wide-ranging tales about fertility's end at menopause
Editor's note: In honor of Menopause Awareness Month, we are running a series of stories about menopause. Our goal is to illuminate a topic that is sometimes shrouded in misinformation and shame. We hope to change that.
After decades, what many women refer to as The Curse yields to a second natural biological process that — oh, the irony — isn't always widely appreciated either. As the body gears up to shut down the reproductive system, the transition through menopause often presents challenges, including hot flashes, brain fog, dryness "down there" and sleep disruption.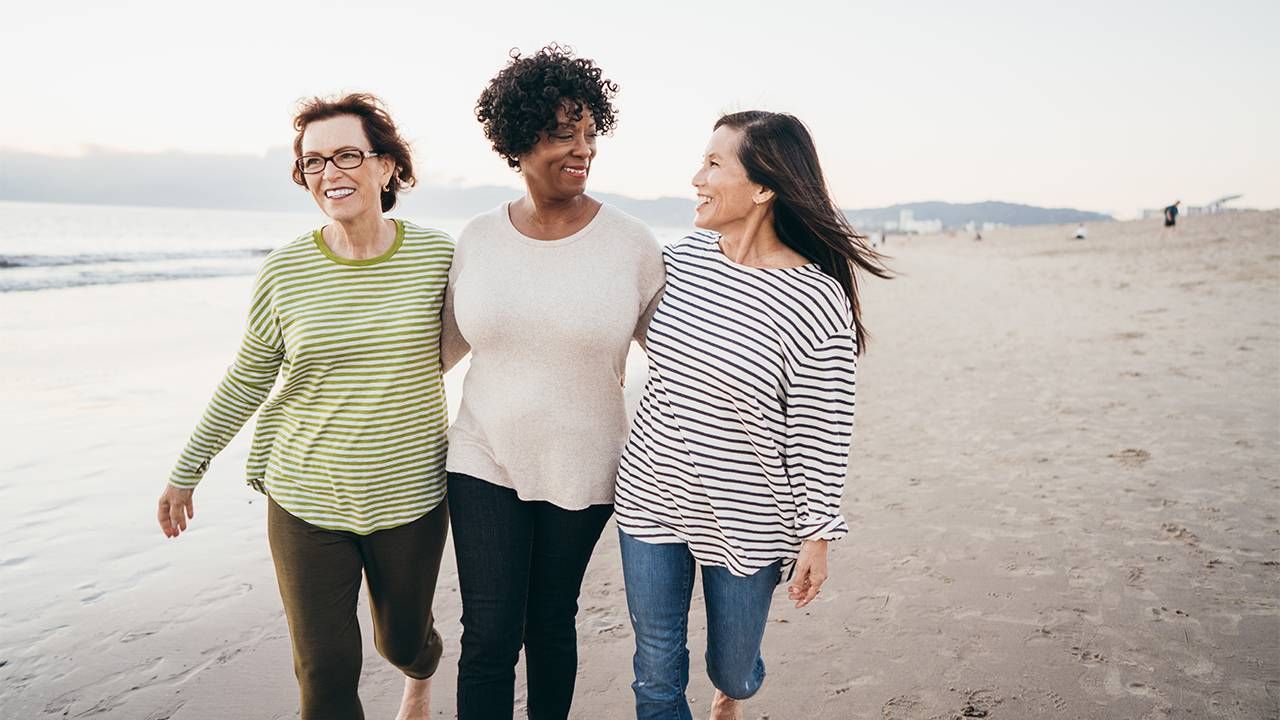 "I'm having more problems with self-esteem," René Ostberg wrote on Next Avenue's Facebook page when we asked for your menopause stories. In an interview, Ostberg, 48, said she connects menopause with aging.
One Perceived Benefit of The Change
"As a teen, I hated my period and would joke with friends that I would have a big party when I hit menopause," she says. "But a year after my periods stopped, I dreamed it came back — and I was so relieved! I had the sense that I was still valued as a woman in society, still young."
"In our culture and our society, so often it's looked at as a negative. That's not the case in other cultures."
Ostberg, a writer and editor who lives in a suburb of Chicago, then cited one big benefit of The Change: "It liberates us from the expectations put on younger women regarding appearance. Menopause is making me think less about superficial things and more about my health. I started a yoga practice and I'm taking walks in the woods, rethinking so many things about myself physically and emotionally. I'm taking stock of my life, and it's an interesting journey."
Dr. Debra Wickman embraces that metaphor. "Menopause becomes a journey through all aspects of body, mind, heart and spirit," she says. "We need to stop mythologizing it, and instead make it a natural phase of life and optimize that."
Wickman, 60, is a gynecologist at the Banner-University Medicine Women's Institute, based in Phoenix. She champions menopause as the perfect phase for women "to add vitality to all your relationships, starting with the one you have with yourself."
Welcome to the 'Power Stage'
In her self-described roles as a physician, coach and cheerleader, Wickman tells her patients that menopause is "the power stage."
She says: "For so long, women intentionally put ourselves and our needs on the back burner, and suddenly two decades have flown by. I tell women going through menopause to look at all their wisdom, take control and think about what they would love to do in the next six months, one year or five years."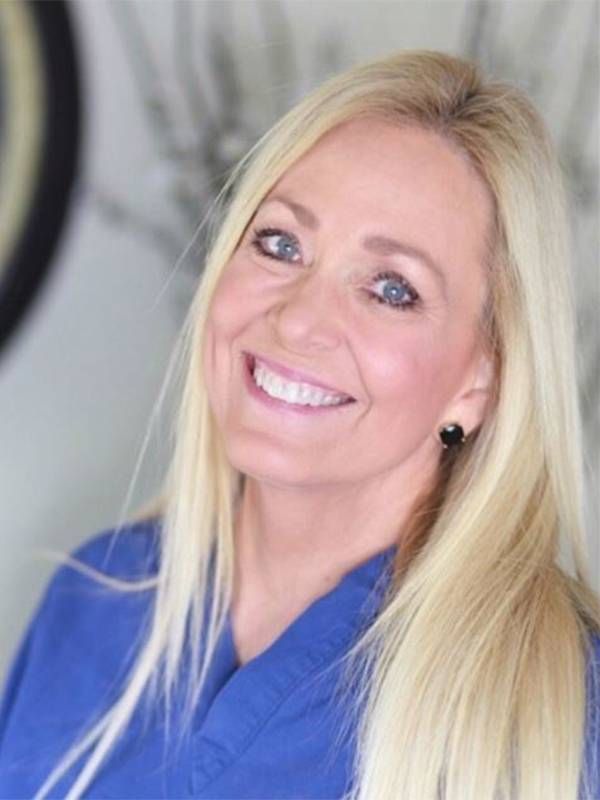 Those conversations take time, and Wickman says she typically spends 45 minutes on them with established patients.
"When you're transitioning into menopause, you're trying to come to grips with shifts in your body, your self-esteem, your functionality," Wickman notes. "Women would love help with all these areas, not just a prescription. They need to connect with a doctor who loves talking with them. If a doctor blows off your concerns or steers you into one narrow way of coping with menopause, go see a different doctor."
Melody Taylor Stark, 66, found a doctor who agreed with her that traditional and non-traditional approaches can complement each other when a woman has trouble managing symptoms of menopause.
"Traditional medication is one-size-fits-all, and it can take years just to manage it," Stark says. "I found a hormone cream that you rub on your arm when having hot flashes and that gave me a sense of managing the changes in my body."
Stark, who works for a large mental health agency in the Los Angeles area, also tweaked her attitude.
"While there are many annoying elements about it, menopause also can be a spiritual journey during an important time of transition," she says. "In our culture and our society, so often it's looked at as a negative. That's not the case in other cultures. For example, a woman can't be a shaman until she's menopausal. I like to think of it as a new season of life, and some parts of it are enriching. I want to promote an anti-ageist attitude and embrace elderhood."
'I Felt Amazing'
Beth Lynn Pegg Hinman of Novi, Mich., wrote on the Next Avenue Facebook page that perimenopause was worse for her than the aftermath.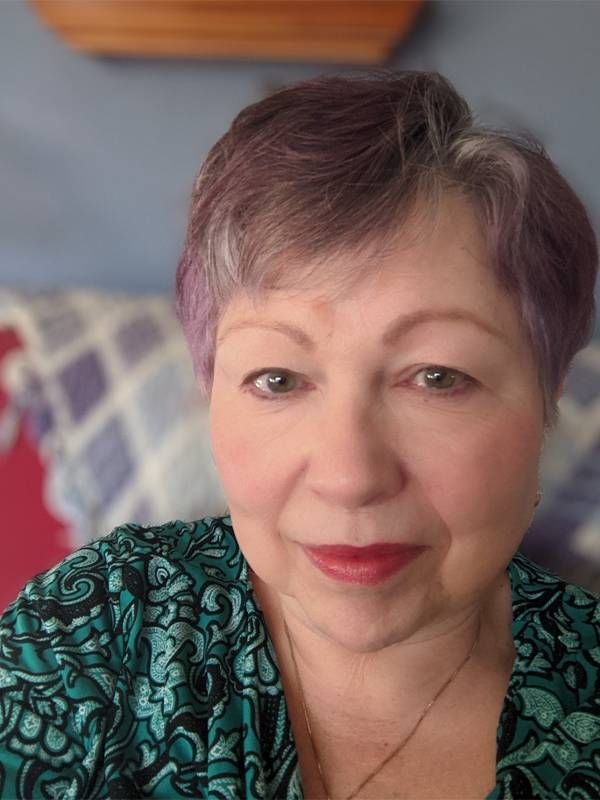 "I didn't know myself anymore. The roller coaster of hormonal shifts and the toll it took on me physically and mentally was far from fun," she wrote. Then it got better — much better.
"Once menopause brought an end to the crazy ride, it was like a load was lifted off my being and I felt amazing," Pegg Hinman wrote.
Teri Rhan, of Mountlake Terrace, Wash., reported a personal climate change.
"Menopause ramped up my internal thermostat around 50 years old, so I'm nearly always overheated. I rarely wear a coat, I sleep with only one fuzzy blanket from late fall to early spring and my home thermostat is set around 62-65 in the winter," she wrote. "I don't expect this to always be the case, but enjoying it while I can."
Some women experience few symptoms as fertility wanes.
Jerry Ann Barber of Casper, Wyo., wrote that she "followed my mother's pattern and had almost no symptoms." Gail Hummel Savage, of Bethel, Pa., also had an easy transition. "I had a very unexpected but welcomed baby at 46, and then didn't go through menopause until I was about 58," she wrote. "I had a couple light periods, and then I just didn't have any more. No hot flashes, no crazy side effects. It just seemed so natural to me."
Ellen Hansen of Saratoga Springs, N.Y., had no need for hormone-replacement therapy and "sailed through" menopause. "Before you hate on me, I got my first period just before my eleventh birthday and my last at 57," she wrote. "I deserved a break by then."
Sometimes, The Change Is Abrupt
Some women's periods come to an end prematurely, either through surgery or chemotherapy. That happened to me. After my aunt told me she'd barely noticed her transition through menopause, I was determined to avoid hormone-replacement therapy. Then, chemotherapy after a breast cancer diagnosis abruptly put an end to my periods and also dissolved my defiant stance, which was considered pioneering at the time. 
Gail Appleson, 69, the senior writer at The Foundation for Barnes-Jewish Hospital in St. Louis had an entirely different experience. In 2001, just after she started noticing menopausal symptoms, Appleson was the national legal correspondent for the Reuters news agency in New York City, working out of the federal courthouse. She had recently covered a terrorism case involving members of al-Qaeda who had bombed the U.S. embassies in East Africa in 1998.
"A lot of creepy things happened during the trial and I, as well as others, started having nightmares about the World Trade Center being attacked," she says. "When I saw it actually happen, I think I went into a type of shock. My periods completely stopped, and they never came back."
When Did Menopause Awareness Month Become a Thing?
A dozen years ago, in collaboration with the World Health Organization, the British-based International Menopause Society, designated October as World Menopause Awareness Month. Breast Cancer Awareness Month, celebrated every October since 1985, most likely is willing to share.  
Patricia Corrigan
is a professional journalist, with decades of experience as a reporter and columnist at a metropolitan daily newspaper, and also a book author. She has written for Next Avenue since February 2015. Read more from Patricia at latetothehaight.blogspot.com.
Read More