Why Minority Financial Planners Are Nearly Nonexistent — and How to Fix It
Fewer than 4 percent of Certified Financial Planners are Black or Latino
(Editor's Note: This story is part of a partnership between Next Avenue and Chasing the Dream, a public media initiative on poverty and opportunity.)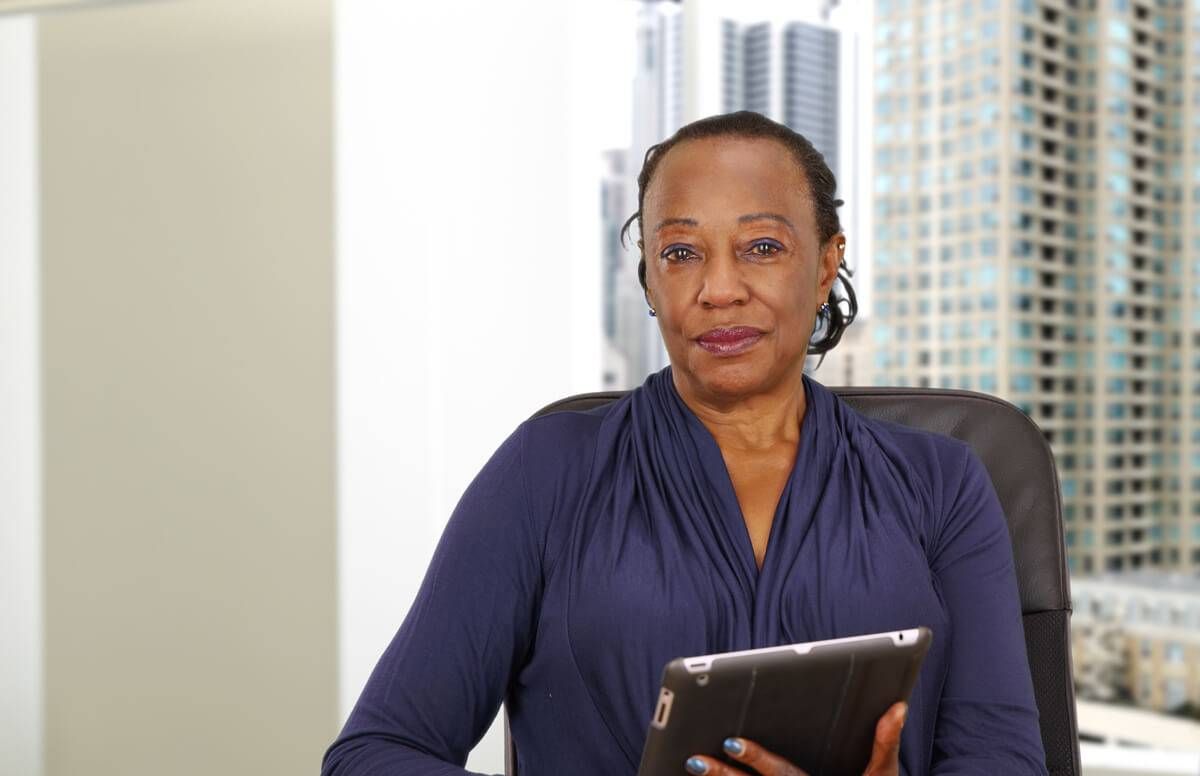 As someone who blogs about personal finances, I come across a lot of statistics. But I have to say that this one really shocked and saddened me: Less than 3.5 percent of all the 80,000 Certified Financial Planners (CFPs) in the United States are black or Latino, according to a new survey from the CFP Board Center for Financial Planning. Put another way, there are just 2,700 black or Latino CFPs in America; 1,200 Blacks and 1,500 Latinos.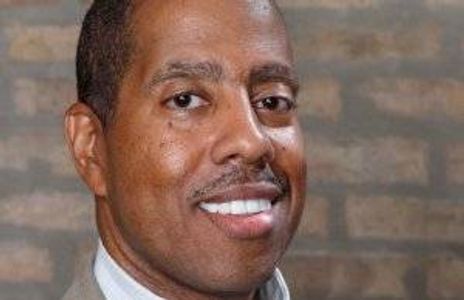 The survey also found that 58 percent of Black and Latino prospective financial planners have never seriously thought of becoming financial planners.
"From our perspective, this is unacceptable. We need to change the face of our profession," said Marilyn Mohrman-Gillis, executive director of the CFP Board Center for Financial Planning, a group that seeks to create a more diverse financial planning profession.
"I was struck by that [finding], seeing it on paper, but not in terms of my life experience," said James Brewer, a CFP who is founder of Envision Wealth Planning in Chicago and former vice president of the Association of African American Financial Advisors. Most of his clients are white.
The Problem With a Paucity of Minority Financial Planners
Currently, the survey found, 15 percent of CFP clients are Black and Latino. But the paltry number of minority financial planners is problematic for all customers and prospects, regardless of their race.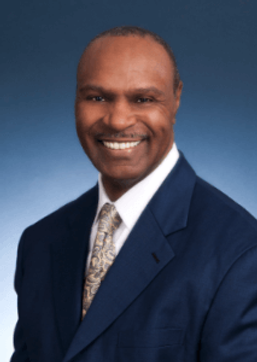 "I truly believe it's important to have diversity in our profession. It brings different ideas and mindsets," said Aaron Smith, founder of the A.W. Smith Financial Group in Richmond, Va. At his firm, 60 percent of clients are African American, 20 percent are white and 20 percent are Asian.
Mohrman-Gillis echoed Smith's sentiment. "We know from our gender research that better performance comes when you have a diverse delivery of services in the workforce. We know there are consumers who may prefer to work with Black or Latino CFPs but we also know where there are teams of professionals providing services and products, they are better if they are diverse," she said.
Brewer, who grew up in low-income Gary, Ind., believes minority CFPs often bring a sense of empathy to clients. "When someone says 'I was the first in my family to go to college and now I'm taking care of my parents or I ran into debt problems,' you have some empathy," he said.
What Older Financial Planning Clients Want
Interestingly, the survey also found that consumers who are 55 or older and work with Certified Financial Planners "are generally less likely to be concerned about the personal background of the financial planner and more concerned about things like experience and knowledge," said Peter Fondulas, president of the firm that conducted the study, Fondulas Strategic Research.
One sad representation of the paucity of minority planners: Investment News' recent inaugural ranking of "The Best Places to Work for Financial Advisers." Many of the photos of these 50 firms didn't feature a single Black face. Diversity was weighted in the rankings, but only slightly, said Matt Sirinides, Investment News' senior research analyst.
The CFP Board Center for Financial Planning — part of the Certified Financial Planner Board of Standards — deserves credit, I believe, for conducting the survey that it knew wouldn't reflect well on the industry. The researchers conducted focus groups, phone interviews and an online survey of Black, Latino and other CFP professionals; consumers who work with planners as well as Black and Latino business professionals and students open to considering a career in financial planning.
Differences Between What Black and White CFPs Said
The study also found stark contrasts between what Black CFPs and prospects said about the underrepresentation of people of color in the profession and what white CFPs said. Some 27 percent of Black CFPs and 29 percent of Black and Latino business prospects cited "companies reluctant to hire or promote" people of color as the broad reason. By contrast, 58 percent of CFPs who aren't Black or Latino said "people of color are reluctant to pursue" jobs in the industry.
Compared to all the survey respondents, Black financial planning professional prospects ranked "prejudice from firms," "firms' beliefs about clients and ethnicity," "firms' assumptions about lack of cultural fit" and "fewer opportunities" as higher than average when asked about causes for the underrepresentation of Blacks and Latinos in financial planning.
"We need to pay attention to the fear of not fitting in within a largely white profession," said Mohrman-Gillis.
Why This MIT Grad Was Shunned
Brewer, who has an MBA from MIT, told me that when he was entering the business, he was asked to take a math test (which he passed) and an employee at a big financial firm where he applied said to him: "The guy in the corner office said 'They [the firm's clients] won't buy from you.'" As Brewer also told me about breaking into the industry: "Look at all the hurdles and sometime pole vaults [for minorities] to be interviewed. It's not very easy."
Despite the problems, the survey also found that people of color were more satisfied in their careers as CFPs, and more likely to recommend the profession, than whites, Fondulas said.
How to Raise the Number of Minority Financial Planners
So what could be done to increase the number of minority financial planners, other than to make the industry more welcoming? The following are ideas I heard from Mohrman-Gillis, Brewer, Smith and Deborah Owens, a financial educator and former Fidelity vice president who calls herself "America's Wealth Coach."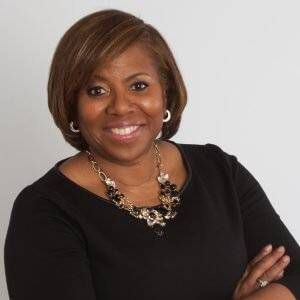 Change compensation practices in the financial planning industry. Today, many firms only take new clients with substantial amounts of investable assets (often a minimum of $250,000 or $500,000). "If you check the net worth and income stats of African Americans, that's not where they are," said Brewer. Firms also often judge their advisers' success based on how much they have in assets under management (or AUM).
Said Fondulas of the survey's research: "When we talked to people responsible for hiring at these firms, we heard under the surface a strong preference for hiring people who already had a strong network of people they knew who could be clients in the future and who fit the 'corporate culture,' quote unquote."
Inexperienced employees at financial services firms frequently get paid through what's called a "draw" — an advance payment of commissions. They must eventually repay the draw though commissions earned. "There was a time when the draw was longer than three years; now, you're lucky if you get six months," said Owens. So, "ideally, you want to recruit someone with a sphere of influence."
It typically takes five years to build a financial planning practice, said Owens. And it often takes four years to take and pass the expensive courses to become a CFP, noted Brewer. Consequently, retention of African American planners often falls off.
"I think the industry needs to be more innovative" about compensation, said Owens. "Firms must be more intentional about what it will take to gain assets under management and what's needed to succeed." But, Owens added, "I don't know if larger firms have an appetite for changing compensation."
The future of the financial planning profession, Brewer said, "is to bring in less wealthy people with potentially decent income," adding that "the majority of people in America have incomes of $50,000 to $100,000."
Mohrman-Gillis said the industry is "looking very closely" at the issue of compensation to attract potential clients. "It's a barrier not only to Blacks and Latinos, but to young people," she noted.
Other studies have also shown that Blacks, generally speaking, are less likely to invest in stocks than whites because they are more conservative as investors. Consequently, said Owens, when minority planners are looking for minority clients to invest with them, "the pool for fishing is a smaller pool."
Get more high schools and colleges to offer classes in financial planning — particularly at historically Black colleges and universities. "Why don't more historically Black colleges have a curriculum to show freshmen and sophomores that this is a profession they may want to entertain?" asked Smith.
Offer more classes teaching financial literacy in middle school and high school. That would also help encourage minority students to see financial planning as a potential career.
Upcoming Events That Might Help
Three upcoming events could also help.
The annual conference of African American Financial Professionals, Aug. 6 to Aug. 8 in Washington, D.C., will focus on addressing the wealth gap in the African American community. This group's Double by 2027 initiative aims to double the percentage of African American financial professionals in the field in the next 10 years.
The Association of African American Advisors holds its VISION conference Sept. 9 to Sept. 11 in Atlanta.
And on Oct. 23, the CFP Board Center for Financial Planning will host a Diversity Summit in New York City, discussing insights from its survey and potential solutions to raise the number of minority financial planners.
The CFP Board has a five-year goal of its own: "We want to increase the number of Black and Latino CPFs from 2,700 to 4,000," said Mohrman-Gillis. "It's a marathon, not a sprint. Changing the demographic face of the financial planning profession is a long-term goal."
This story is part of our partnership with Chasing the Dream: Poverty and Opportunity in America, a public media initiative on poverty and opportunity. Major funding is provided by The JPB Foundation.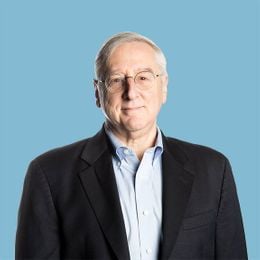 Richard Eisenberg
is the former Senior Web Editor of the Money & Security and Work & Purpose channels of Next Avenue and former Managing Editor for the site. He is the author of "How to Avoid a Mid-Life Financial Crisis" and has been a personal finance editor at Money, Yahoo, Good Housekeeping, and CBS MoneyWatch.
Read More