Missing Mom at Christmas
Good memories helped the author cope after her mom's death
(This article originally ran on Next Avenue in December 2014 and first appeared on PoconoRecord.com.)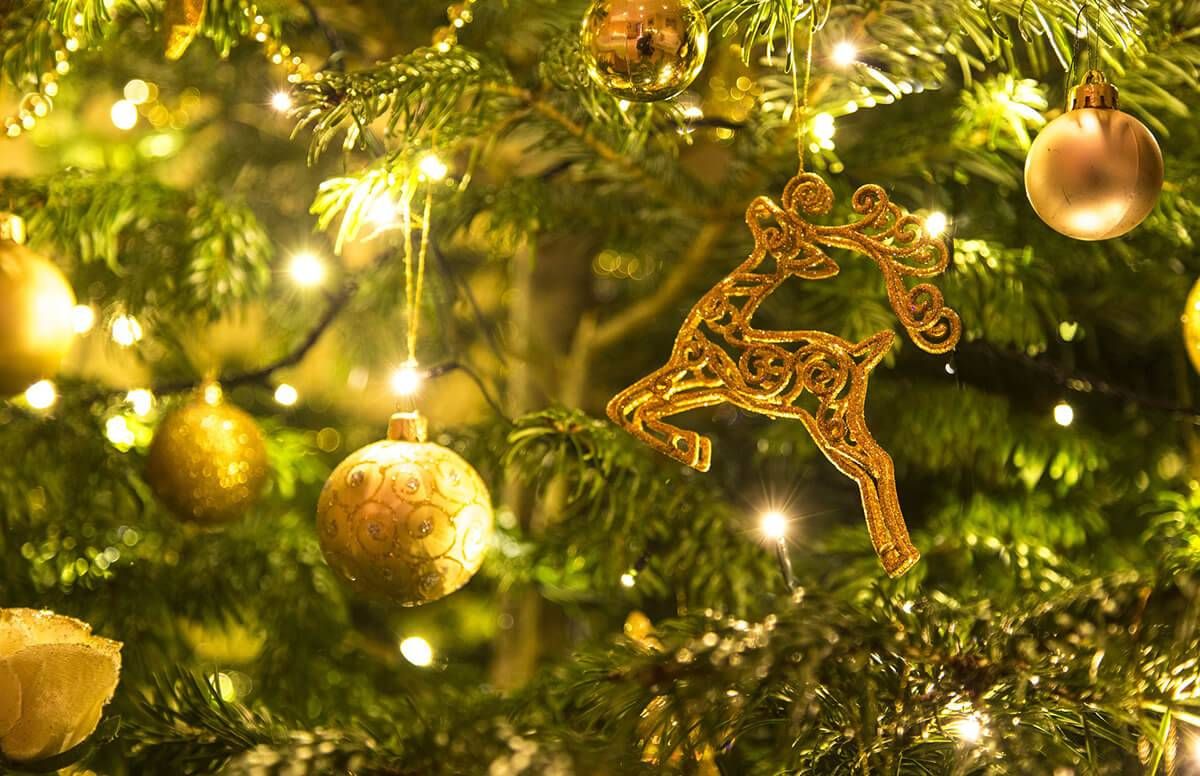 My traditional deadline for getting a Christmas tree is Dec. 10 — my father's birthday. This year, the day came and went.
We usually look forward to getting a real fir — the fresh pine smells good and brings life into the house. But this year is different.
It's the first Christmas without my mother, who died in September, at age 87.
I don't know when we'll get the tree. I'm just not feeling Christmasy.
Christmas Togetherness
Mom lived next door to us for 10 years, so we had 10 Christmases in tandem.
She would haul out her tree first — a tabletop model that she stored off-season in a black plastic garbage bag, ornaments and all — and then come over to help decorate ours. She tended to position the ornaments on the very tips of the branches, where gravity was sure to claim them. We had to surreptitiously rehang anything fragile or heavy.
She tended to position the ornaments on the very tips of the branches, where gravity was sure to claim them.
On Christmas Eve, we would have a fish dinner (though I never cooked the classic Italian "seven fishes"—too much work), then go to 10 p.m. Mass. Mom wasn't a churchgoer, but she liked this particular Mass for the music — all those lovely carols.
After church we opened presents. And the next day, we would have friends over for Christmas dinner, setting the table with a poinsettia-pattern tablecloth and napkins that Mom had sewn in the 1960s. If you looked closely, you could see the ghosts of ancient food stains from Christmases past.
Merry Making with Rum Balls
My mother never liked to cook, not even when she was younger and had to make family meals. In old age, she subsisted on Lean Cuisines and Meals on Wheels. At one time, Mom did like to bake. But she pretty much gave it up after my father died.
On her first or second Christmas as our next-door neighbor, I suggested she contribute a dessert to the party. After some deliberation, we settled on rum balls, because they require no cooking — just assembly and chilling. There was a problem finding her old recipe — so many of her things went missing when she moved to Pennsylvania — but ultimately we dug one up.
I don't remember exactly what happened, but something went wrong and the rum balls failed to cohere. Mom called me over to see. Instead of cute little puffs dusted with confectioner's sugar, we had a bowl of mashed vanilla wafers, walnuts and cocoa, steeped in fragrant rum.
Mom and I decided the fault was in the recipe. We ate a bit of the mixture with spoons, and it tasted pretty good. Maybe we should have served it as an ice cream topping. Instead, we threw it out.
This year, in Mom's honor, I should make those rum balls, and I mean her quirky interpretation of the recipe that I've dubbed "rum ball crumble." Perhaps the making — and remembering — will soothe my spirit.