The Move to Make Colleges More Age-Friendly
An Encore.org survey finds how people 50+ really want to learn
In February, I took America's colleges to task for failing to serve America's midlife population, by and large. Now I'm back to report that Encore.org, the nonprofit geared to second acts for the greater good, is making strides that just might steer colleges to become more age-friendly.
 
It's doing so on two fronts.
 
No. 1: A few weeks back, at New York University, Encore.org held its Summit for Senior Higher Education Leaders. At this groundbreaking meeting, which I attended, 38 representatives from 22 colleges and universities (from Arizona State University to Columbia University to Wheelock College) convened to discuss what age-friendly/encore institutions could be like and how they could best serve students 50+.
 
Sure, plenty of colleges have continuing education classes for midlifers. But Barbara Vacarr, director of the Higher Education Initiative for Encore.org, says those tend to isolate older students. "The focus of our Summit was to think beyond programs like that. For the most part, continuing education has been in the margins of institutions," she said.
(MORE: Colleges Are Failing America's Midlife Students)
 
Another way colleges haven't been especially age-friendly, Vacarr told me, is that "they're seen as institutions serving one point in the lifespan, predominantly transitioning out of high school. Age-friendly means thinking how can they serve students across the lifespan."
 
Initiative No. 2: Encore.org's related age-friendly education initiative is a survey the polling firm Penn Shoen Berland conducted of 1,694 people age 50 to 70. Turns out, many of the college-educated respondents who were interested in encore careers (61 percent female, incidentally) are eager to back to school, but not in the conventional way:
They don't want degrees. Just 28 percent are interested in earning a degree; half prefer programs that would lead to certificates, badges or professional credentials.
Very few want courses lasting a year or longer. Only 21 percent would consider programs that long.
What they do want are short, part-time programs. The vast majority (79 percent) prefer one-day workshops, week-long programs or classes spread over a month or a semester. "They want to hold onto their autonomy," said Vacarr. "They don't want to be tied to a schedule. They want a very different kind of engagement."
MOOCs? Not so much. Despite all the attention that MOOCs get — Massively Open Online Courses, generally free — about half of the survey respondents (48 percent) said they didn't want classes that were only online or only in-person. They wanted courses taught in-person and online.
They're eager to learn from encore careerists, not just from professors. Respondents said they'd like to enroll in college programs where they could soak up information from mentors or others in encore careers.
 
How Colleges Can Adapt
The Encore.org higher ed summit attendees, armed with this research, batted around how colleges could deliver the goods. Vacarr, a former president of Goddard College, told them: "Imagine you are the people shaping the change that needs to happen in our institutions of higher education. Take the authority here to be able to say: 'This is what we would be asking, demanding and requiring of our institutions.'"
(MORE: For Boomers, It's Back to School)
 
The discussion grew a bit heated when some argued that colleges need to assist all types of older students, not just professionals hoping to launch encore careers. "That was one of the most engaged conversations you witnessed," Vacarr told me. At the Summit, she noted that "this sector has not been age-friendly, let alone encore-friendly."
 
Vacarr told me she came away inspired by the conference, particularly because of the diversity of schools represented. "There were rural and urban, large and small, public and private," she noted.
(MORE: How to Dip Your Toe In Encore Career Waters)
 
Among the recommendations from the Encore.org higher ed summit:
More programs supporting life transitions "These exist at some schools," Vacarr said, such as Pace University's Encore Transition Program, a five-session evening program in New York City (cost $1,250).
More programs linking students to local encore career opportunities The four-month Encore! Hartford at the University of Connecticut (cost: $2,950) helps train unemployed or underemployed people (age 50+ preferred) for area nonprofit managerial and professional jobs.
More programs that accept, and teach, older students partly based on their life experiences This could help some enrollees complete courses faster and for less money than if they registered purely due to the classes they'd taken (or not taken) before.
 
If you're looking for colleges that already offer programs aimed at boomers and retirees, you can find some on the Encore.org site. I also recommend the new $4.95 ebook from Art Koff of Retiredbrains.com. It's called the Lifetime Planning Guide, Resources for Boomers & Seniors and has an excellent section on in-person and online courses as well as how to find schools that let you audit classes for free.
Encore.org hopes to hold a fall 2015 Presidents Summit, where college and university presidents will gather and commit to an age-friendly "declaration pledge." The models for this are Campus Compact, a 30-year-old coalition of more than 1,100 college and university presidents dedicated to campus-wide civic engagement, and the American College and University Presidents' Climate Commitment, a group that has pledged to take steps in pursuit of "climate neutrality."
I'll keep you posted.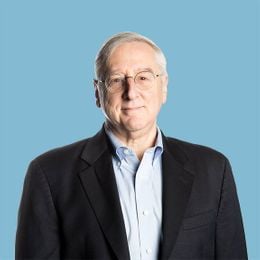 Richard Eisenberg
is the former Senior Web Editor of the Money & Security and Work & Purpose channels of Next Avenue and former Managing Editor for the site. He is the author of "How to Avoid a Mid-Life Financial Crisis" and has been a personal finance editor at Money, Yahoo, Good Housekeeping, and CBS MoneyWatch.
Read More