My Second Act: From Corporate PR to Tennis Coach
How I made the switch and how you can launch your second act
A high school tennis player had concern on her face during a changeover. "I feel really uncomfortable coach, totally off my game," she said. "There's no pace on her shots and I'm hitting everything out."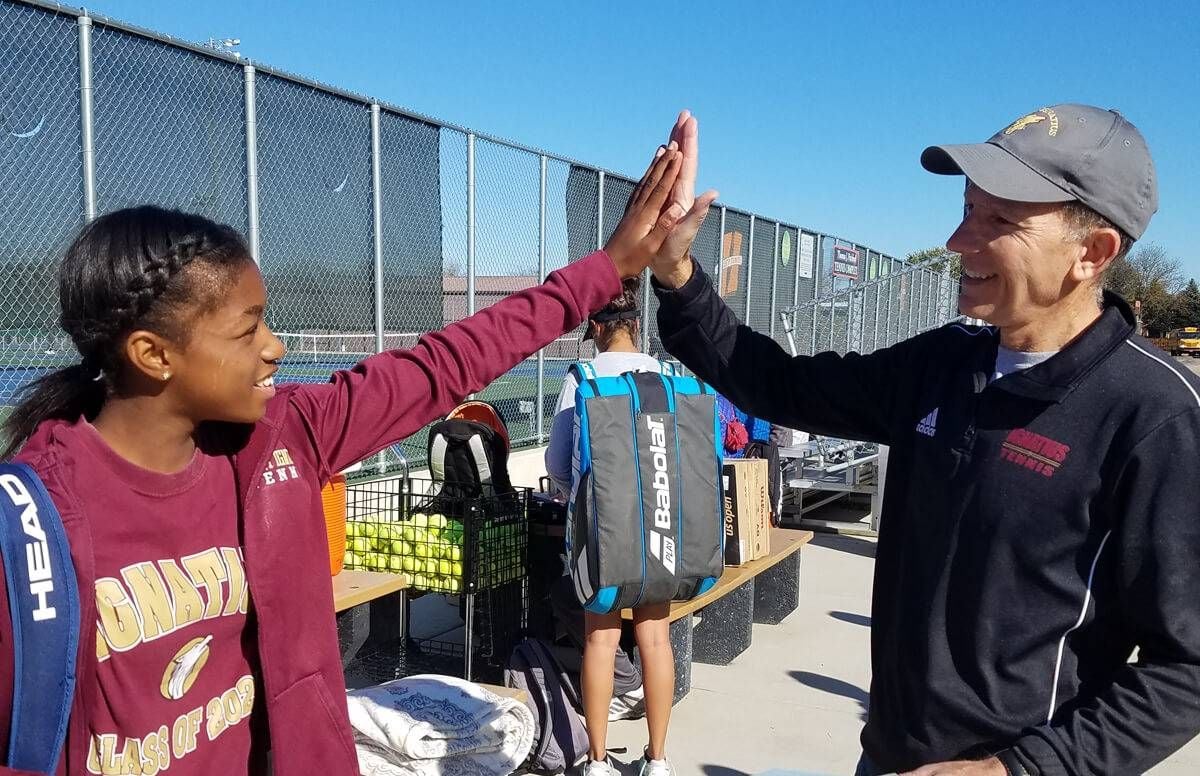 The junior I was coaching was down three games to two. I started with something positive about her strong net play, then zeroed in on her weaker opponent. "Try taking 25 percent off the power. You don't need missiles here."
She went on to win the match 6-3, 6-0.
My New Chapter of Life
The question came about a year after I retired from my job with an aerospace company to start a new chapter as a high school tennis coach in Chicago. These days, instead of advising corporate leaders on how to talk about reduced benefits, I'm on court helping young athletes improve their game. I couldn't be happier.
Starting a second career after you stop working full-time takes planning, persistence and a little luck, I've learned. Interestingly, in many ways, the things people do to begin their career — developing skills, finding a mentor, networking — also apply to a career switch later in life.
"The great thing about encore careers and midlife career changes is that people might not be bound by achievement or financial pursuits," says career consultant Beth Linderbaum, a vice president at Right Management in Milwaukee. "They might be opening up to pursue something that is a passion project or something that doesn't just give a person the financial income they need but something that is more fulfilling."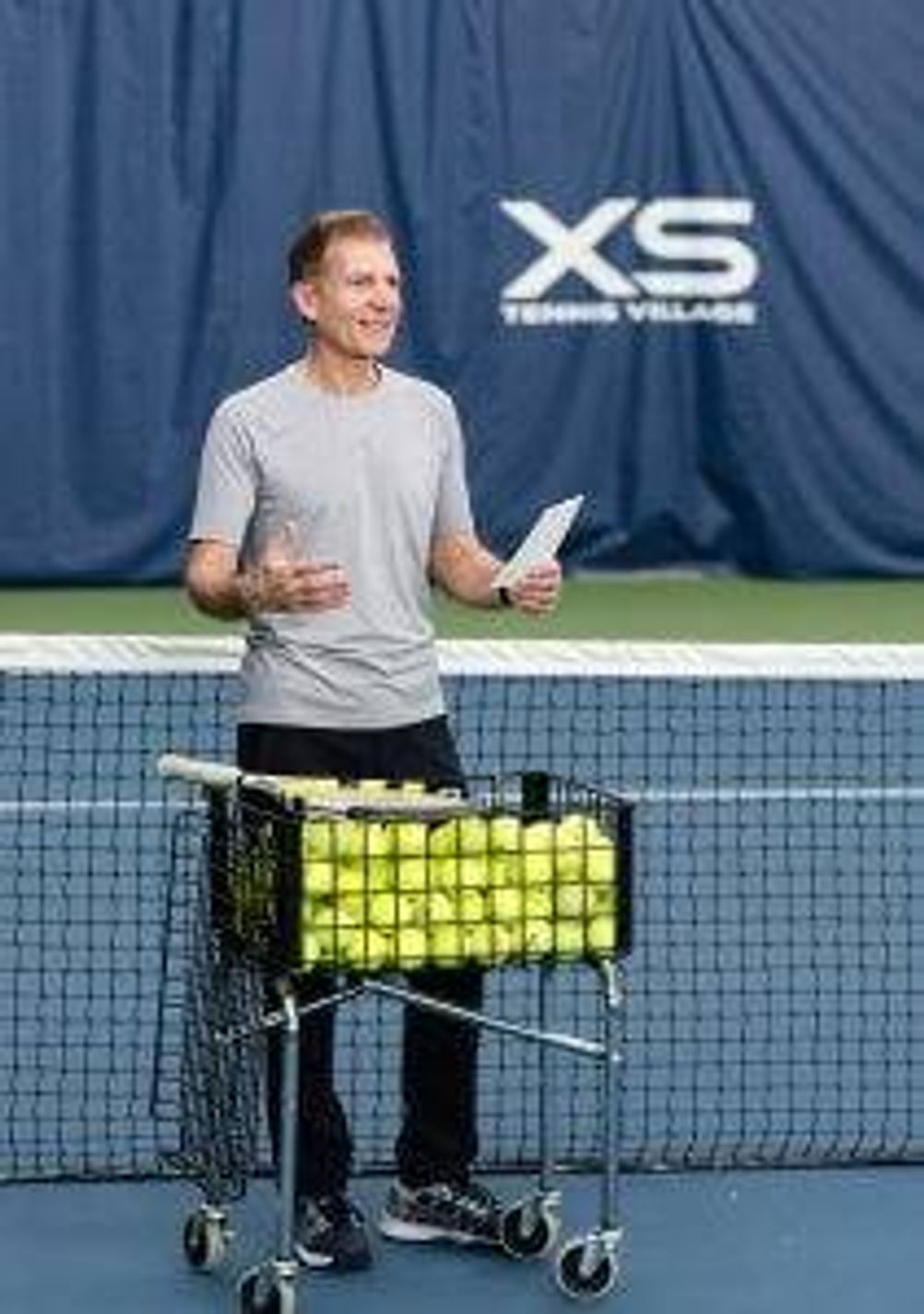 Pursuing My Passion for a Second Act
That describes me pretty well. For years, I played a lot of tennis to stay fit and unwind, frequently packing my gear to squeeze in a set as I traveled the world for my job in corporate public relations.
After I turned 60 in 2015, I started planning to say goodbye to the corporate world and become a tennis pro. With our millennial son out on his own and my financial adviser smiling at my 401(k) balance, the time was right to try making this lifelong sport more than a pastime.
I talked with my club's tennis director, who suggested enrolling in one of the top programs for teaching pros, which cost about $400. I plowed through six online modules, attended a weekend on-court seminar and crammed for a 100-question final exam.
With my instructor certification in hand, I got some on-court experience at my tennis club by serving up a Friday night mixer and running a doubles tournament.
What Networking Taught Me About a Career Switch
After retiring in 2017, I started networking with tennis pros over coffee (lots of coffee) and sadly learned that teaching part-time at a private club was largely the domain of former NCAA Division I and II college players, not recreational players like me. But they — and some family members — suggested coaching high school tennis.
That sounded interesting especially since coaches were in high demand. I landed interviews with three high school athletic directors. Each was pleased with my certification, enthusiasm for the game, and, most importantly, my idle afternoons.  A bonus: each offered a stipend of several thousand dollars per season.
So, a couple of months after I retired, I became an assistant coach at Saint Ignatius College Prep in Chicago, coaching boys' tennis in the spring and the girls in the fall.
How I Made the Switch
To embark on my adventure into tennis coaching, I defined my goals, researched the business, got some training, talked to coaches and remained flexible about ways to plug into the profession.
Sending out dozens of resumés was not part of my approach. And if you're considering making a career switch, I'd suggest you don't send them out either.
"Blasting out resumés to job postings is one of the biggest mistakes we see," Linderbaum says. "The number two mistake is not networking, because networking is such a critical part of the exploration process."
What You Should Do to Make a Career Switch
So, find people who have been down your chosen career path — lots of them — and politely ask them to meet or chat on the phone about your goals. Let them know you are seeking information, not a job.
"Sometimes people are scared of reaching out to others and talking to them," says Linderbaum, "but when you start framing it as 'Hey, I just want to pick your brain,' then that just makes the other person feel smart because everyone loves to give advice."
Identifying mentors is particularly important if you're considering starting a business, since you may be lacking expertise in marketing, accounting or other skills.
"You don't just need a mentor, you need a board of directors. You're building relationships with people who you can connect with and get other perspectives from," Linderbaum says.
Getting the Skills You Need
If you do lack necessary skills for your career switch, get them by taking free online courses or even watching YouTube videos, particularly if you don't need professional certification.
Linderbaum told me about an IT professional who wanted to add another programming language to his vocabulary. "He watched seventy-nine YouTube videos and after that, he felt pretty comfortable working in that new programming language," she said.
To leap into your next career, you need a plan: Be clear about your mission, develop new skills and find people who can help you realize your dream.
Joe Tedino
is an assistant tennis coach at Saint Ignatius College Prep in Chicago. Previously, he was a communications and public relations manager at companies including Boeing, Loral Space and Communications and The Washington Post and was a reporter and editor at Gannett, Times-Mirror and Fairchild Publications.
Read More