A Writer's Dispatch From His Twin Cities Community
Reflections on the days and nights since the killing of George Floyd
On Monday, May 25, Minneapolis Police Officer Derek Chauvin murdered George Floyd over the course of almost nine minutes in broad daylight on camera while Mr. Floyd and civilians implored him to stop, and while three officers made space for Derek Chauvin to complete his brutal act.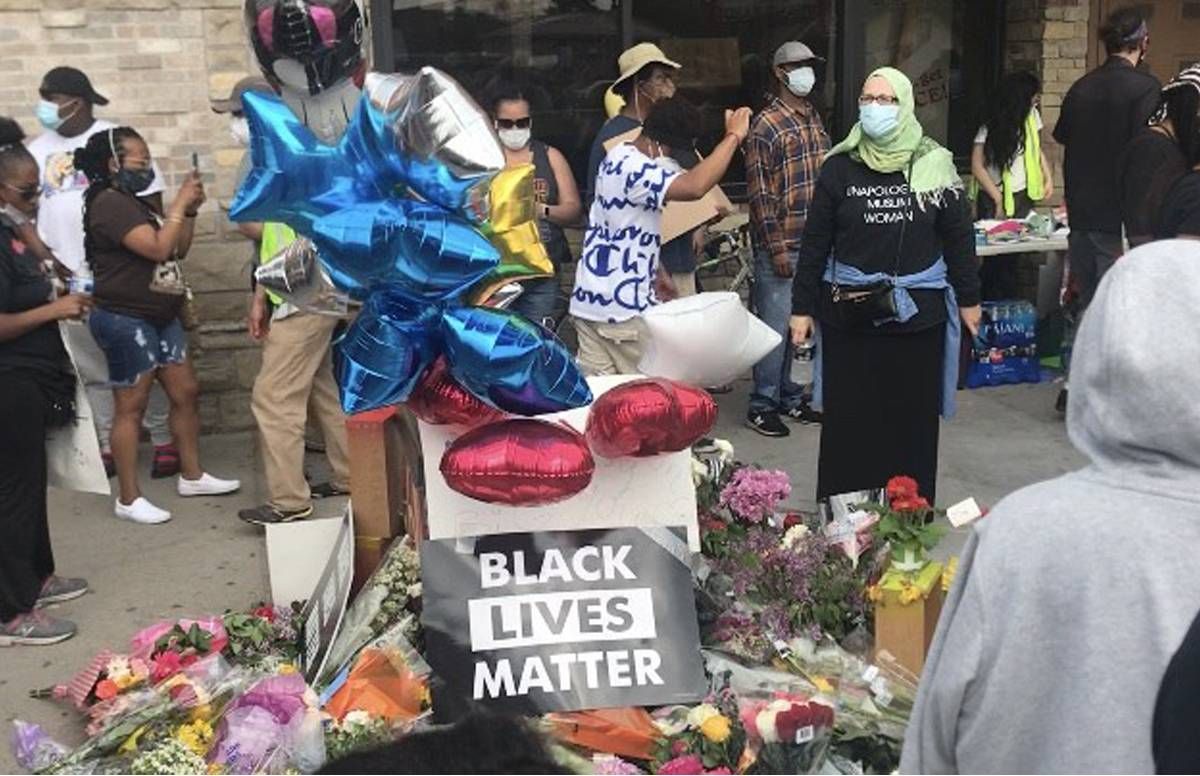 Since then, beloved community spaces have been burned down, long-standing community businesses have been lost, we've been under curfew, highways are shut down, and, as Governor Tim Walz said, "well organized groups trained in urban warfare" are terrorizing the cities.
Since then, during the day, many people in the Twin Cities of St. Paul and Minneapolis have been, to paraphrase Atlanta-based rapper and entrepreneur Killer Mike, "plotting, planning, strategizing, organizing and mobilizing."
During the day, many people donate food and money, donate masks, sweep and pick up debris, cook food on street corners to serve to anyone for free, hand out water, board up windows, paint murals, bring flowers to the protest site, make protest signs, attend community meetings, share information, counteract disinformation, organize neighborhood patrols, set up neighborhood communication systems, and fortify businesses, neighborhoods and homes.
At night, many people take on tear gas, patrol their neighborhoods or toss and turn seeking sleep.
In our community, many people care for the sick and elderly, deliver food and support from makeshift food shelves, build transportation and logistics networks, offer rides, legal support, emotional care, bodywork, and online energy work.
The Heavy Toll on Our Community
When you see short good-news stories about people in the Twin Cities, please keep a few things in mind:
That is one aspect of the character of our cities. It is worthy of celebration.
Most of the people doing the work are people of color cleaning up a mess they did not make.
For every person you see with a broom or a trash bag, there are hundreds of people you do not see, cleaning up in other ways.
There is injustice here too; it is underreported and minimized; it is another aspect of the character of our cities. It is worthy of attention.
People here (and across America) are angry, and their anger is righteous and right; their anger is morally superior to silence and inaction; don't forget their anger, the murder and indifference that reignited it or the centuries of injustice from which it rises.
When not done well, reports about people doing good things can be used to villainize even peaceful protestors and also to suggest their protest is not justified or appropriate.
Most people who live in the Twin Cities follow new protocols at night. Many people have an emergency bag packed. Elected officials have advised neighborhood groups on other ways to stay safe at a time when police and fire resources aren't always available in residential areas.
People have been displaced, temporarily and longer... Many community safe spaces have been lost and will need to rebuild.
The reports about outside agitators and accelerationists are true. I know this with my own eyes, from first-hand accounts from trusted friends, from my neighborhood watch reports and from photos. I can't comment on how many of those folks are here, who they are or what ideologies they represent, but they are here. They speed around day and night without license plates on their vehicles.
People have been displaced, temporarily and longer. People I know have packed their valuables and left their homes for safer places in the suburbs or further outside the cities. Many community safe spaces have been lost and will need to rebuild.
On top of the pandemic, this week has been particularly difficult for people who do not have a home, people whose homes are not safe and people dealing with food insecurity, economic hardship and physical or mental health issues. The people who work to help them were tired in good times, and they are overtaxed these days.
A Conversation With My Daughter
A bit of background: I am a Black man married to a white woman. We live in Saint Paul. Our daughter is home from college. Yesterday, she asked to speak with me. We talked about how to be helpful and came up with ways to help.
During our talk, my daughter told me she worries about me sometimes when I am out at night. She cried when she said it. I cried too, and I listened without letting her know how devastated I was to hear that, how much and how deeply it injured my soul.
We talked at length. My daughter is recovering from an injury, and, owing to coronavirus risk factors, I am avoiding the plague like the plague. My daughter feels guilty for not being out in the streets. I reminded her it is not her job or her obligation to clean up a mess she did not make, a mess made by people who would like to destroy us.
I reminded her she can help if she chooses to do so. I said a movement needs many kinds of workers. I also said, in an anti-Black world, the most radical thing a Black person can do is take care of their body, their mind and their spirit.
We are sad, angry, frustrated, disappointed, exhausted, afraid and tender. We worry all the time about our friends and family.
I told her she will receive many messages advising her not to take care of herself; she will be admonished when she does take care of herself. I asked her not to abandon self-care and never be ashamed of it. We agreed that, no matter what we do, we will do that — we will take good care of ourselves without shame.
'We Ask Each Other What We Need'
Every house is unique and different, but I'd wager that what we feel in our house is felt in houses throughout the Twin Cities. We are sad, angry, frustrated, disappointed, exhausted, afraid and tender. We worry all the time about our friends and family.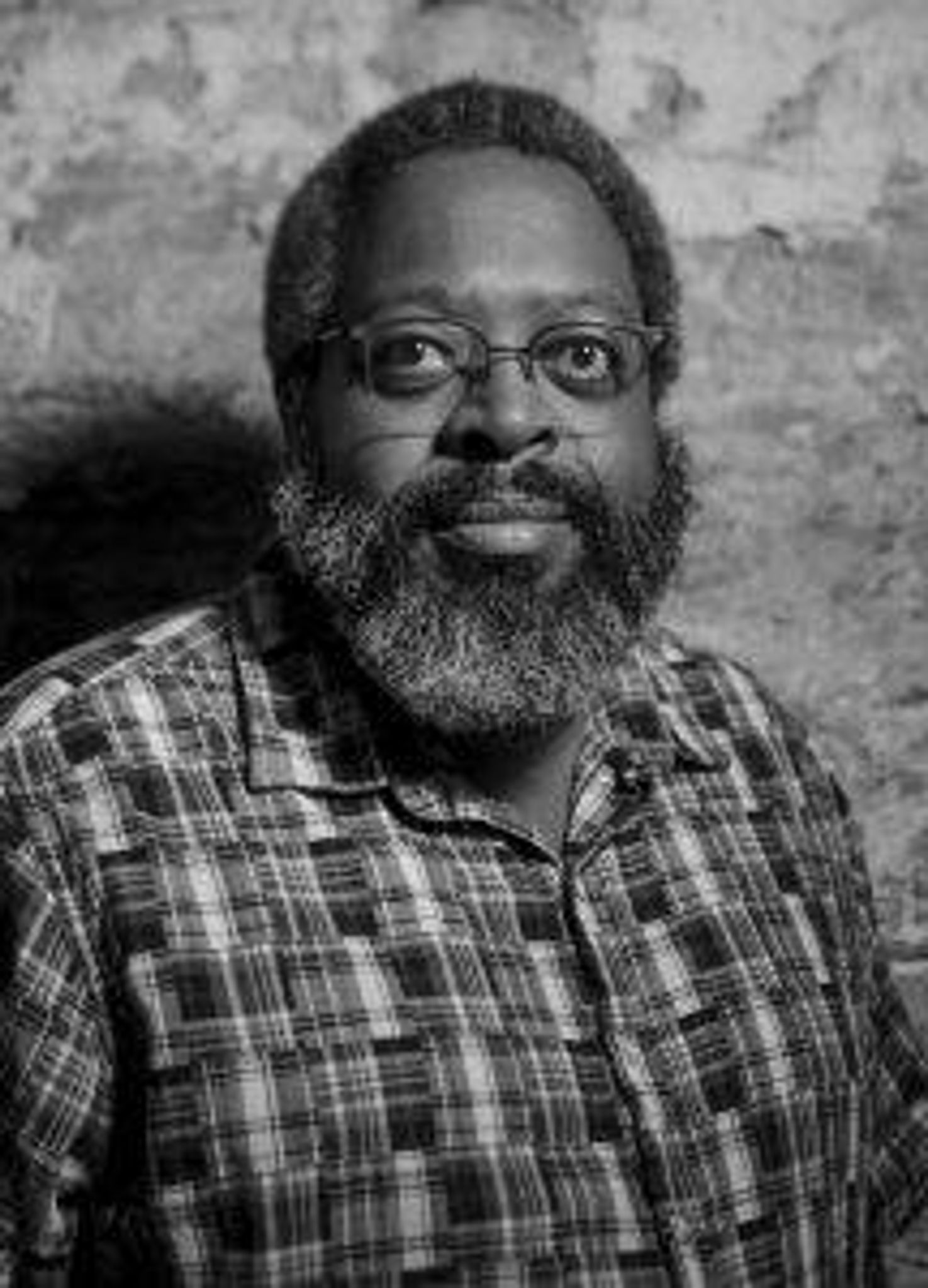 We feel safe for the most part, but, each night around 8 p.m., when some residential areas go quiet, when the cars stop driving by, each night when we prep the house against the risk of mayhem, when I try to figure out how to catch our cats if we have to leave in a hurry, it's difficult and upsetting and anxiety-causing. It's difficult to sleep around here these days.
We are okay though. We've been offered housing elsewhere and declined it so far. We hear from friends and loved ones throughout the day. People check in on us and we check in on people. We ask each other what we need.
However else we respond to George Floyd's death within the crisis of the pandemic, within the crisis of racism in America, we've decided we will also cook healthy food and eat it. We will take good care of ourselves without shame.
For all the work being done, the Twin Cities has a lot of hard work left to do. We will need help and support in the days, weeks, months and years to come.
Michael Kleber-Diggs
is a poet and essayist. His writing has appeared in McSweeney's, Poetry City, North Dakota Quarterly, Pollen Midwest, Paper Darts, Water~Stone Review and a few anthologies. He writes literary criticism for the Star Tribune. Michael is a past Fellow with the Givens Foundation for African-America Literature, a past-winner of the Loft Mentor Series in Poetry, and the inaugural Poet Laureate of Anoka County libraries. His work has been supported by the Minnesota State Arts Board and the Jerome Foundation.
Read More