New Documentary Captures a Vulnerable, Jaded Mary Tyler Moore
In 'Being Mary Tyler Moore,' a new film by director James Adolphus, the famously closed-off actress lets her guard down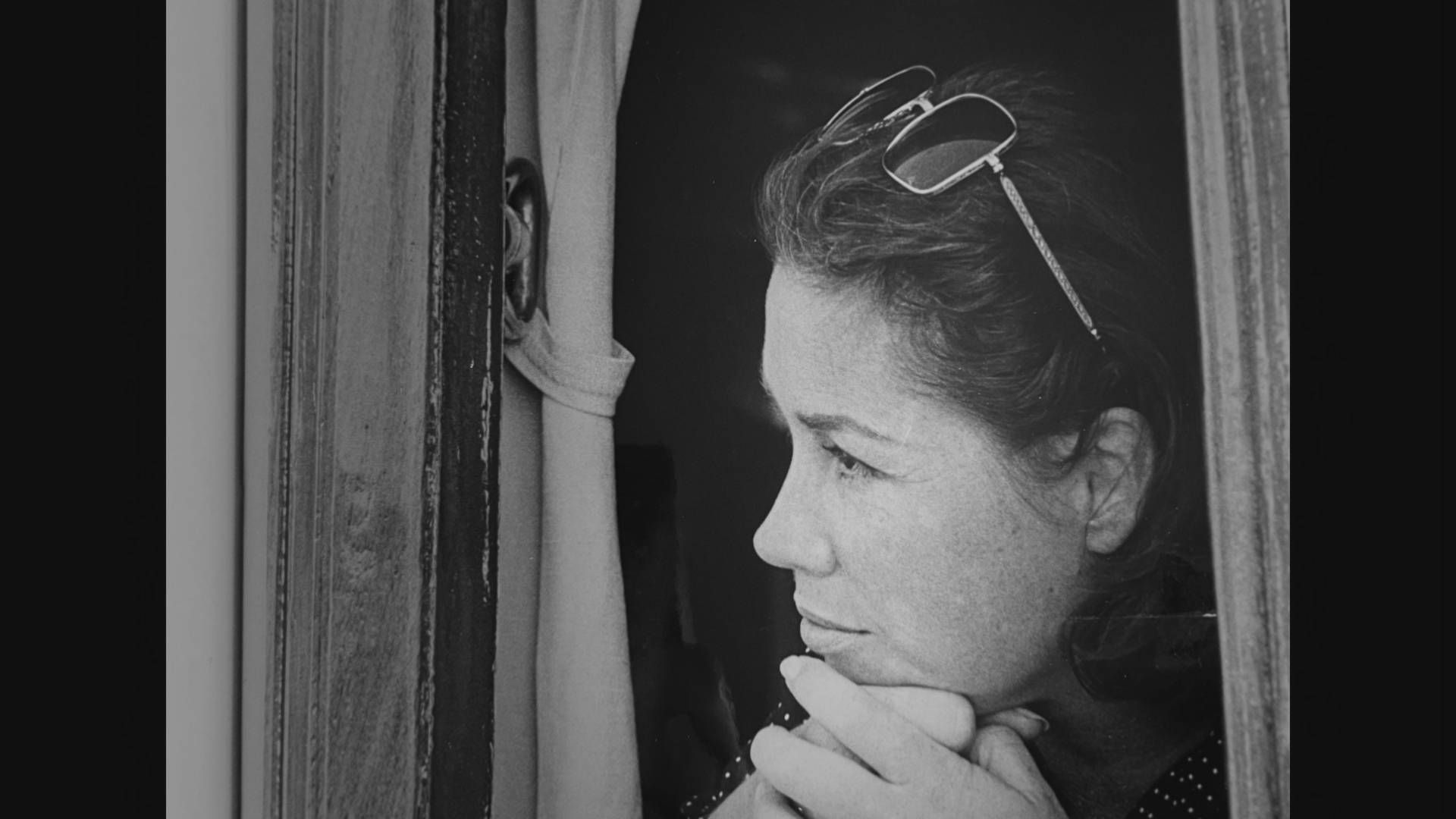 It's a rainy spring evening in Minneapolis, where the new documentary "Being Mary Tyler Moore" plays to a sold-out crowd at an advance screening. Here in the adopted hometown of Mary Richards, the plucky, resolute heroine of "The Mary Tyler Moore Show" — whose iconic bronze statue has become an inextricable image of the city — the theater remains filled for a post-show Q&A. That's when director James Adolphus reveals that prior to working on the doc, he'd never seen anything Moore had done.
This prompted the moderator to ask what, presumably, most of the audience was thinking: "So why the hell did you make this film?"
Adolphus took the time to explain his unlikely intro to the actress' life in a recent interview with Next Avenue: Producer Lena Waithe had asked Adolphus to join the project after working with him on a streaming series about sneaker culture. "I was shocked and definitely a little nervous," said Adolphus, "but she didn't want a fan to helm the project." Waithe wanted to bring in "someone totally cold, completely objective." But three-and-half-years later, with the documentary debuting on HBO tomorrow, Adolphus admits, "I'm not very objective: I love Mary."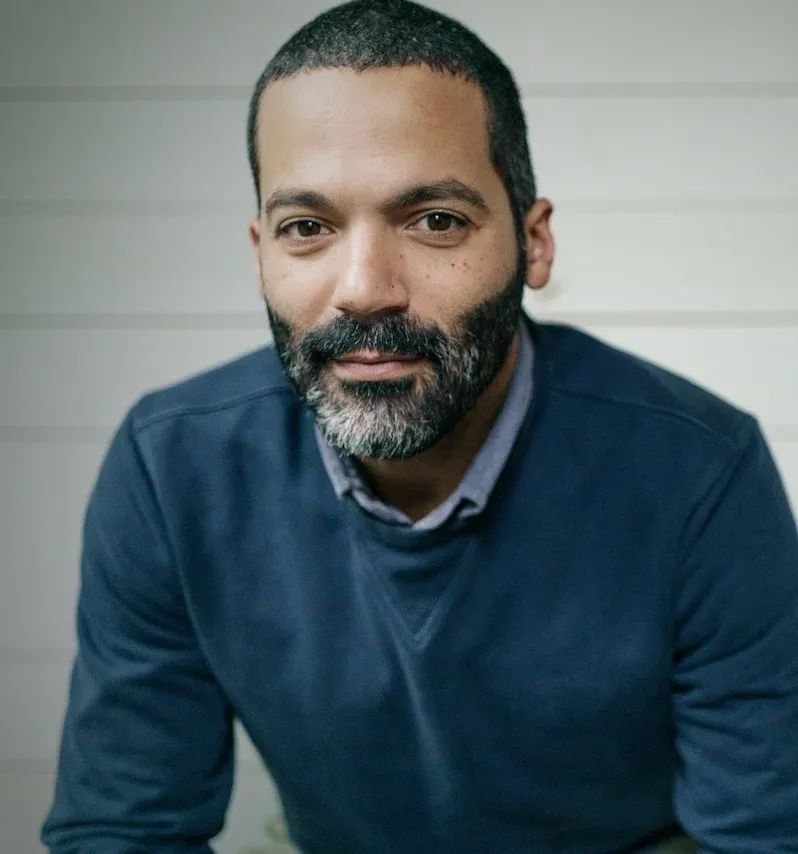 Adolphus and his crew endeavored "to get to know Mary in her own words as much as we could," which proved to be a challenge. "It turns out," says Adolphus, "there are no archival moments that are unguarded with Mary Tyler Moore." It wasn't until years into the process, when the crew stumbled onto tapes in the basement of Moore's widower and third husband, Dr. Robert Levine, that they'd discovered a rarely-seen side of the actress. 
It's striking footage — especially the bridal shower "roast" where Moore, dressed in an oversized striped shirt and matching striped socks, reclines on a burnt-orange armchair taking drags from a cigarette, listening to the tipsy speeches of a small group of friends, led by the late comedian Betty White.
"[People ask me,] do I realize how much Mary has done for my career?" White begins, prompting Moore to exclaim, "Oh Christ," and then immediately apologize. Later, when Moore approaches the music stand that serves as the group's makeshift podium, the actress trips and falls on top of a friend. As the bridal party erupts in peals of laughter, one of them peers into the camera and says of Mary, "She never drinks!" 
Levine worried how fans would respond to seeing his late wife in this state; Adolphus maintained that it was exactly what they needed. "This is one of those moments that will stand out the most," he assured Levine. "People will tell me how much this sequence means to them." In another instance, "MTM" writer Treva Silverman recalls gifting the actress with a book called, "How to Be Your Own Best Friend," a gesture that touched Moore. "Nobody understands that I'm not Mary Richards," she told Silverman. "That I'm not happy all the damn time." 
The HBO documentary also spotlights conflicting attitudes toward Moore and the roles she played as expectations of women in America began to shift. "How can a woman be wed to two forces in life?" TV host David Susskind asks Moore in a 1966 interview. "In other words, you're only half married if you're in show business, because that demands so much of your ego, so much investment of your energy." Moore graciously responds, "I think I could waste an awful lot more energy sitting at home having nothing to do."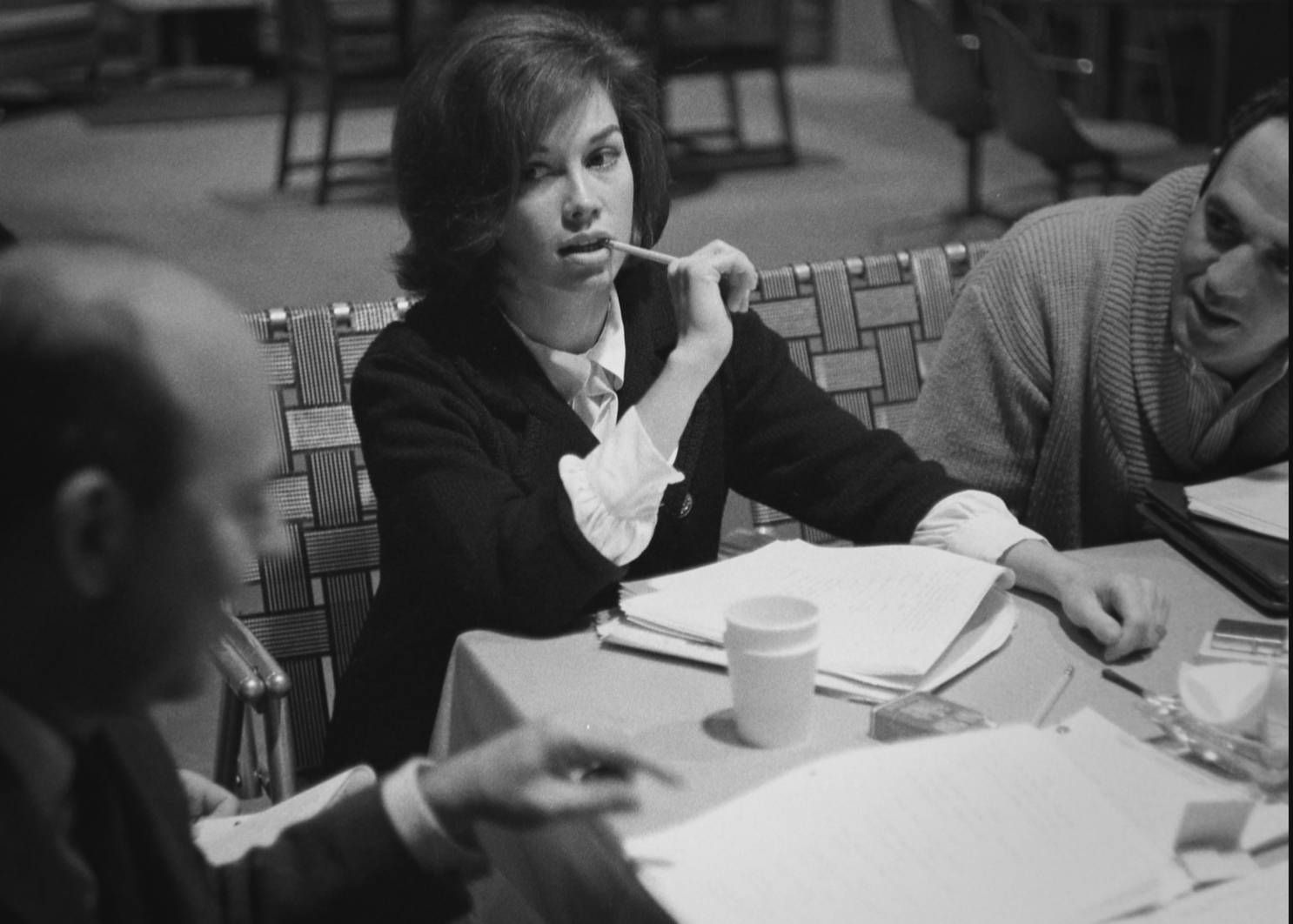 Later, we hear Gloria Steinem denounce "The Mary Tyler Moore Show" as anti-feminist at a 1975 conference, saying, "Tell me, why does Mary still call Mr. Grant Mr. Grant?" When "MTM" co-creator James L. Brooks responds, "It just, it just seems right?" the crowd of 1,200 women jeers.
Even Moore's groundbreaking role of Laura Petrie on "The Dick Van Dyke Show" provoked mixed feelings in hindsight. Laura was the first housewife on TV to wear pants, at Moore's insistence — network execs permitted it on the condition that the pants not cup under, "so they didn't see ass," Moore explained. But she later reflected that despite getting a rare opportunity to prove she was funny, "Laura Petrie led such a dull life, didn't she?" 
While Adolphus' documentary manages to capture and uphold all of the positive qualities fans are apt to associate with Moore, it deftly conveys her career missteps (a failed Broadway debut as Holly Golightly in "Breakfast at Tiffany's," which immediately closed after previews), a stilted relationship with her parents, the tragic deaths of her sister and her son, as well as battling alcoholism and diabetes — and how it all shaped her seemingly impenetrable exterior. "There's the actress Mary," Moore's former co-star Ed Asner explains, "[who] was cold-blooded in her way, and there's the character Mary, who's an adorable doll." 
In an interview edited for length and clarity, Adolphus elaborates on crafting a comprehensive and layered portrayal of an actress so many of us have perhaps long misunderstood.
Next Avenue: So, you'd never seen "The Mary Tyler Moore Show," "The Dick Van Dyke Show" or "Ordinary People" (1980) before agreeing to direct this film, allegedly? 
James Adolphus: It is alleged, and yes, true! Before I started this project, Mary wasn't anything more than a line in a Weezer song. Do you know how this project came about?
Remind me.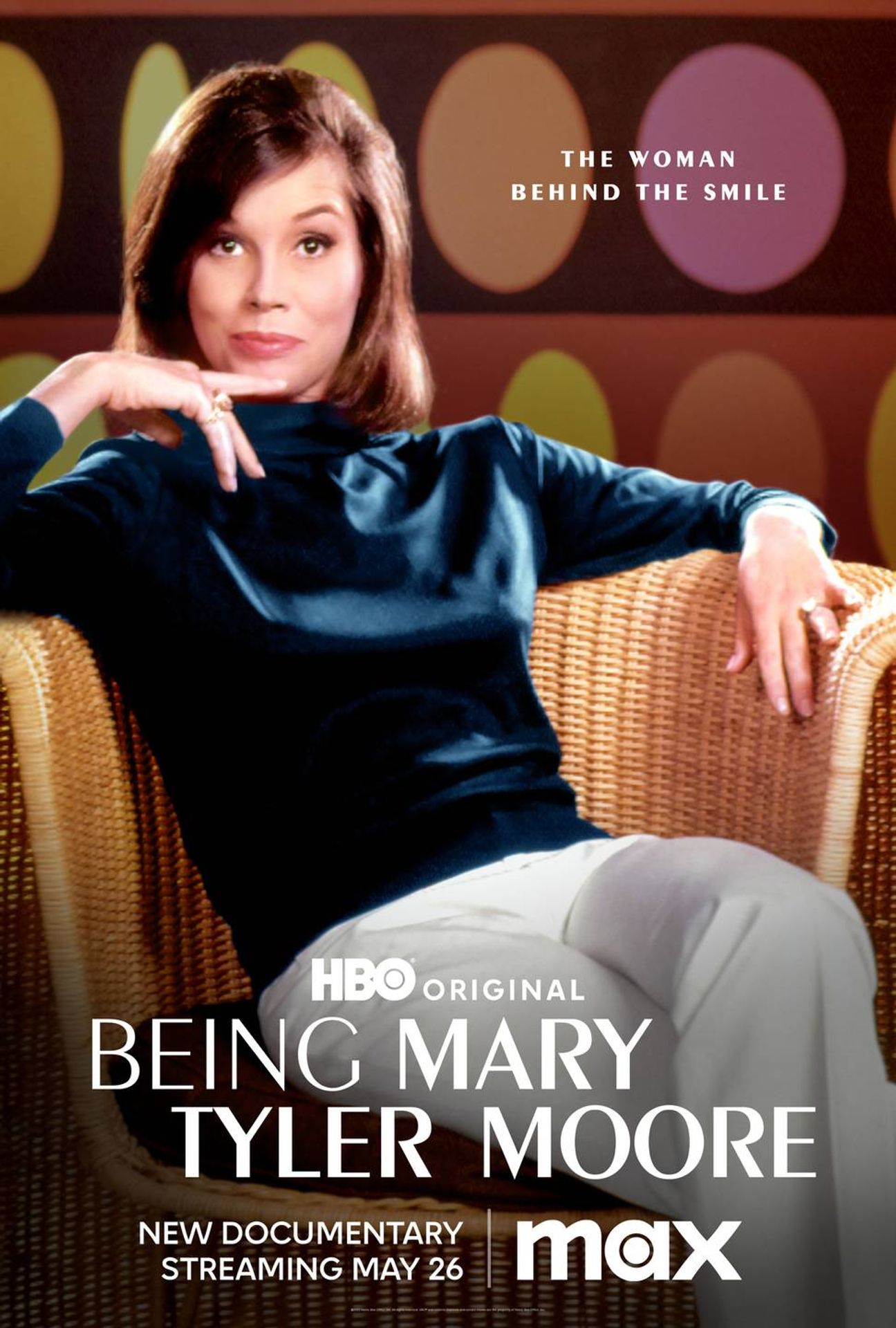 Lena [Waithe, producer], fresh off her Emmy win for comedy writing on a sitcom, was featured in Vanity Fair, and Annie Leibovitz did a photo spread. In one of those photos, Lena is watching "The Mary Tyler Moore Show." And that caught Robert's [Mary Tyler Moore's widower] eye one Sunday morning when he was at home flipping through the magazine. So, he read the feature, and in it Lena acknowledges that Mary's one of her biggest heroes in life, so much that she has Mary tattooed on her arm, and that if she makes it in the world, she wants to make a film about Mary Tyler Moore.
Robert was shocked, surprised, taken aback by this information because from what he understands of Lena, who's unapologetically Black and a queer woman from the South Side of Chicago, in his mind … he couldn't quite make the connection. [Laughs] So he flew her out to his estate and they spent the day together walking around.
Then what? 
Lena became immersed in Mary's life. And I think, you know, prior to that day with Robert, she had always imagined the film to be scripted. That's the world that Lena lives in. But when she was able to touch Mary's life physically, it was a visceral experience. She wanted to share that with the world and decided it needed to be a documentary. 
What was it like to work with Mary's husband?
I think Robert was a great collaborator on the film because he did the impossible: He took a step back from the beginning until we finished. I don't think any of us expected him to be able to maintain that level of objectivity. He didn't ask us to make any material changes. He trusted us.
He did make me talk about my son when he was interviewing me. He was like, "So James, it sounds like you really love your kid. What lengths would you go to, to protect your son?" I'm just like, "Oh, absolutely anything." And he's like, "Just so you know, I would do anything to protect Mary's legacy."
So, there was definitely this sense of, "Before I hand you the keys: don't mess this up."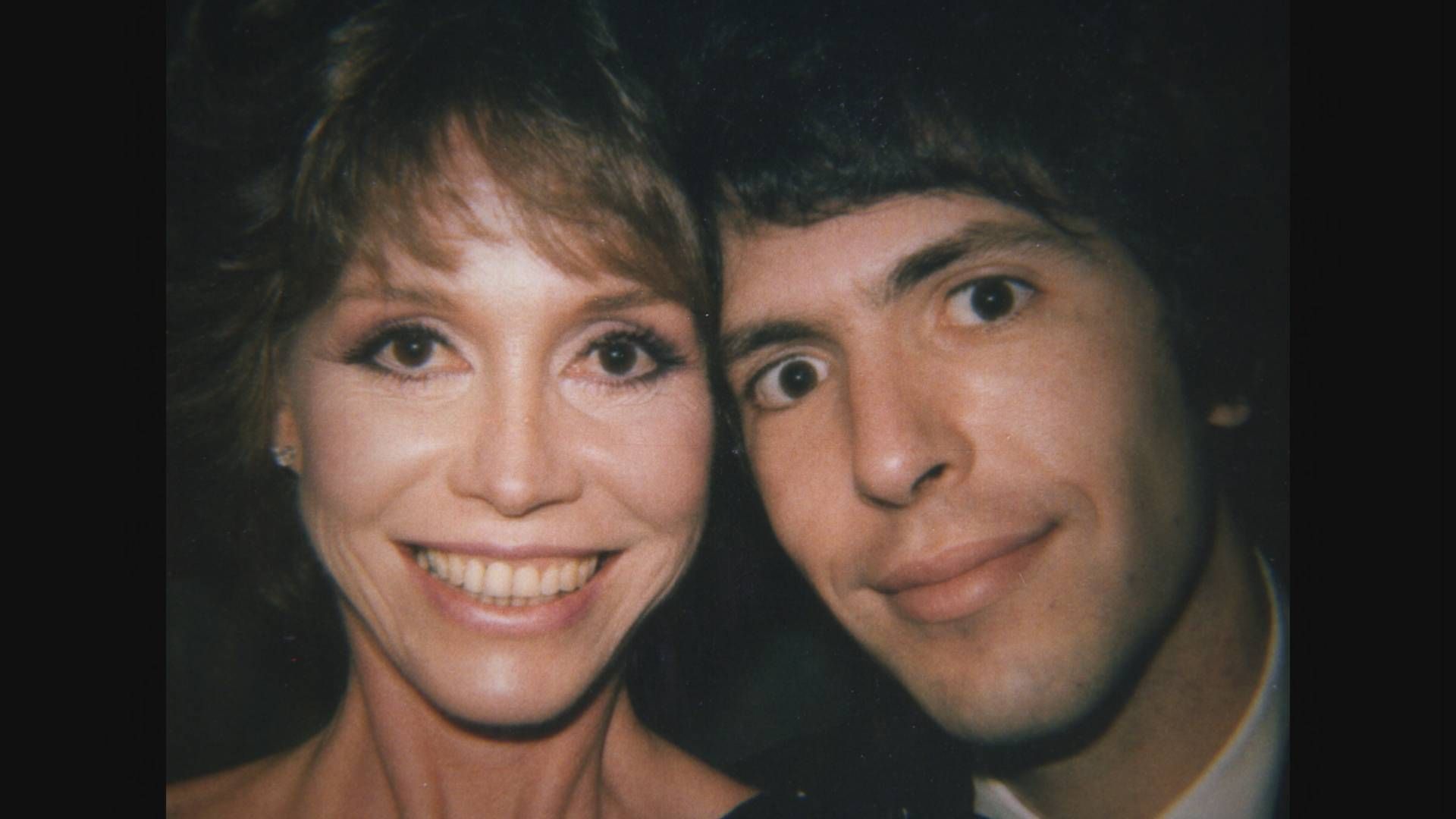 Let's talk about Mary's memoir, "After All" (1996).
I read her autobiography a number of times before feeling like I was ready to watch her body of work. I mean, even then, I still took it in very slowly over the last three-and-a-half years, mostly because I didn't want to use it up. Because as I was getting to know Mary, I sort of realized that I hold sentimental value to each and every episode [of her shows]. And there's a lot I still haven't seen. 
What did you hope to convey from the autobiography in your film? 
There's a vulnerability Mary leads with in her book that was absent from her forward-facing life. It was also missing from a lot of her private life. Mary was always guarded, and when she got around to writing her autobiography, I really appreciated and respected that she led with her trauma, she led with her anxieties, she led with the parts of herself that she hid from the world. 
In this documentary, there are no talking heads. Significant people in Mary's life, her devotees, are featured in voiceovers. Talk about that choice.
Not showing any interviews is by far my favorite creative decision, and that was Lena Waithe's idea.
In March 2020, like everyone else, we shut down and spent the next 15 or 16 months watching Cloris Leachman, Carl Reiner, folks who could have provided really wonderful insight into Mary's life, pass away. When we started photography, Betty White was still with us. Ed [Asner] was still here too. And there were a lot of people we did have access to —
Were you in touch with Dick Van Dyke?
I think Dick is 97 years old, but we couldn't get to him because who wants to put a legend like that in a vulnerable place during COVID?
But we realized that so much of what needed to be said from Dick, from Carl, from a lot of these individuals, was said 20, 30 and 40 years ago. We didn't necessarily need them to reflect on what happened then [now].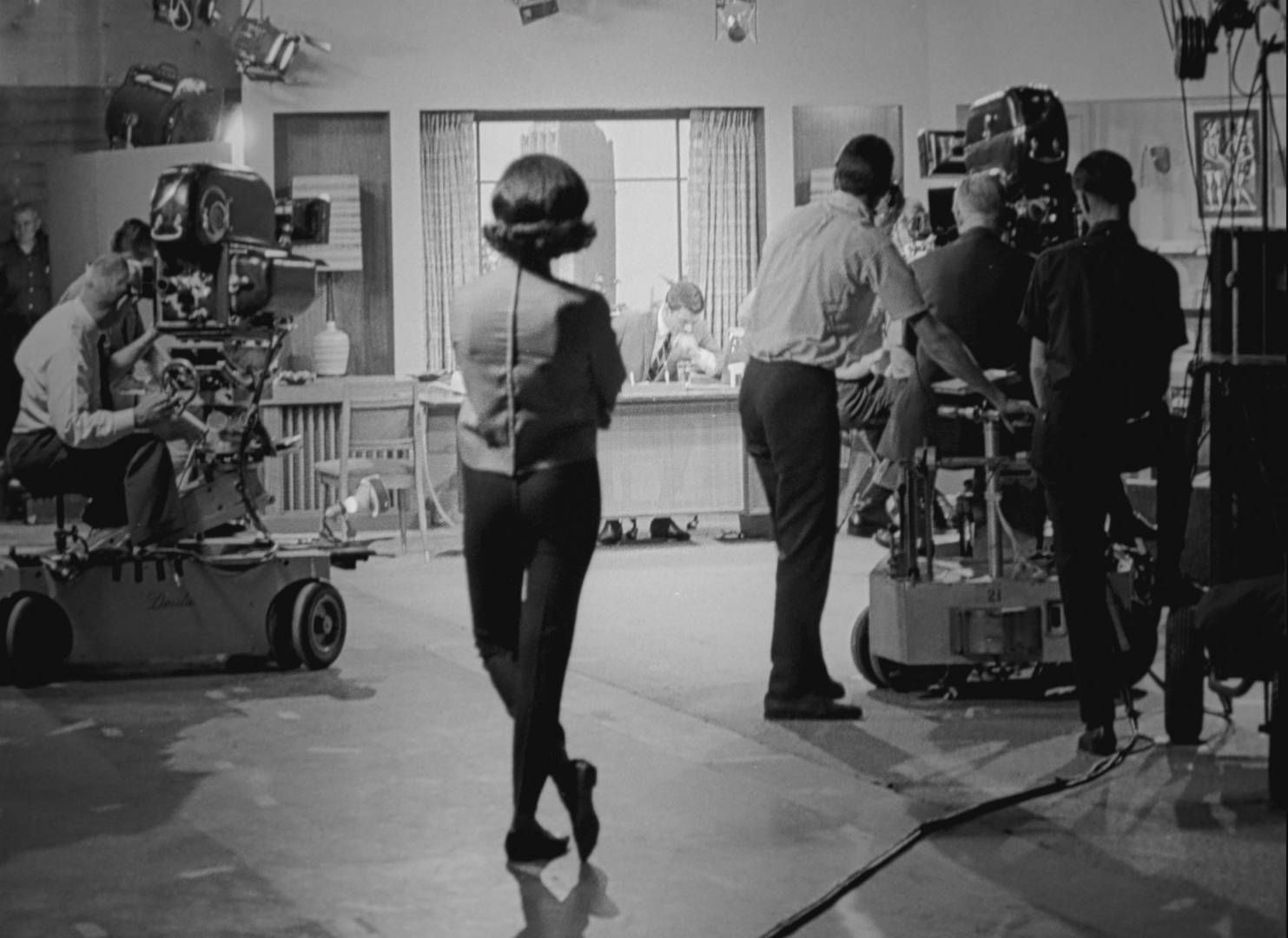 Well, that's true.
But filling in the blanks and adding in the nuance, a lot of the nuance that Mary was able to include in her autobiography, that version of Mary she didn't show to the world, posed a creative challenge for us in the edit. 
When we were digging up archives Lena had never seen of Mary, because she's a superfan, she wanted more of that — who doesn't? — and a lot less of the traditional aspects of doc filmmaking, like cutting away and into an interview setting
But expressing Mary's life without the help of [conventional] interviews meant we had to fill it all in with archive we hadn't yet stumbled upon. About 40 weeks into a 50 week edit, Mariah [Rehmet, editor] and I were at Robert's estate. And he walked us down to the basement, opened a couple doors, and sure enough, on a wall was pristine, 150 hours' worth of unseen footage. [Laughs] 
So, without stumbling upon that with Robert, we wouldn't have the only unguarded moment that's in the film: Mary with her girlfriends at the bridal shower. 
It sounds like Robert was reluctant for people to see it. Why?
That footage comes right on the heels of when Mary was battling alcoholism. Because Mary's there drinking with her girlfriends, he thought that we would look at that and just see a bunch of drunken individuals. He's so protective of Mary's memory, he was worried that this moment, because it wasn't scripted, because it's unguarded, it wasn't Mary.
Even in the interview where Mary is most forthcoming, she's still very deliberate in how she delivers every single soundbite in this film. She's always measured. And I think with a single unmeasured moment, Robert was afraid. Her critics could be searing; she was sometimes called the ice princess. And that's — that's rough. But I assured him, "This will be one of those moments they write about."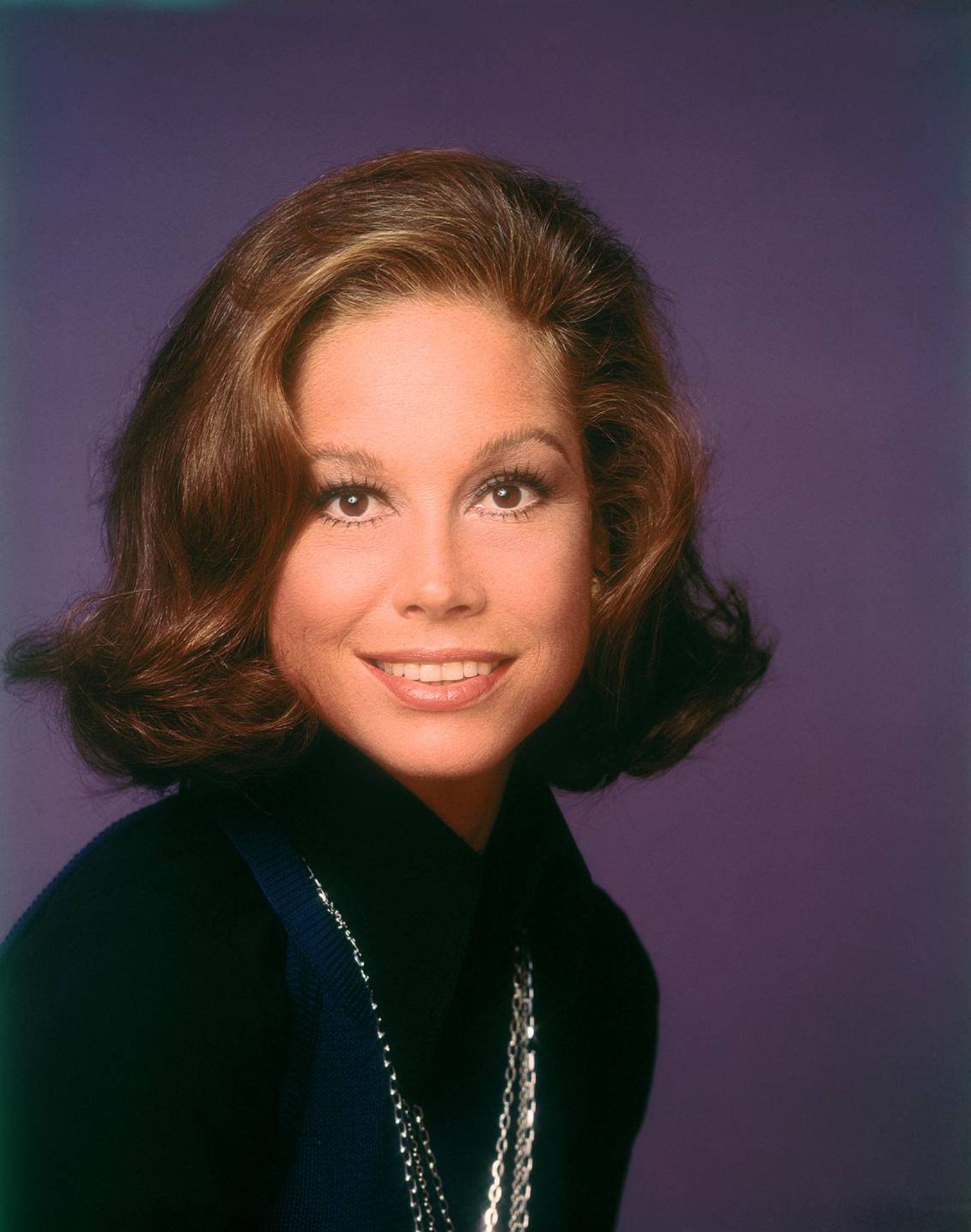 On that note, let's hear some feedback you've received about the film that you think really captures what you were trying to do and what you want audiences to take away.
Great question. Because at the last screening, there's this gentleman. He's all the way in the back corner and he stands up and he starts with, "I'm a superfan of Mary. I've loved her my entire life. I've seen everything she's ever done. She means a great deal to me and I was really disappointed. I was really disappointed while watching your film that you just … you didn't include more of the episodes that she's done on 'The Dick Van Dyke Show', more of her iconic episodes of 'The Mary Tyler Moore Show.'" He said, "Instead, you showed me all this footage that allowed me to get to know her, and now I feel like I can call her my friend." That was the best.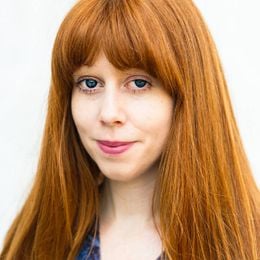 Sabrina Crews

Sabrina Crews is a digital editor for Next Avenue and a reporting fellow with the Robert N. Butler Columbia Aging Center and Columbia Journalism School.
Read More