New Rules on Wellness Programs Spark Privacy Worries
Is turning over your health data a fair trade for saving money?
Last week, The Equal Employment Opportunity Commission (EEOC) came out with new rules for employers offering wellness programs that give employees financial incentives to get healthier. Sounds good, right? Who wouldn't want to get paid to get healthier?
But AARP says the new regulations, which go into effect next year, could spell trouble for older workers. And critics, including a few key lawmakers, think the rules don't go far enough protecting the private health information of workers of all ages who participate in wellness programs.
Let me explain what the rules say and why they're raising eyebrows. Then, I'll offer my take plus three tips for workers aged 50 and older on staying healthy — which I believe is the best way to combat ageism at work.
What the New EEOC Wellness Program Rules Say
The new EEOC rules say that firms can provide employees with incentives of up to 30 percent of the cost of their least expensive health insurance plans to participate in wellness programs without violating federal laws protecting the confidentiality of medical information. (31 percent of large employers with wellness programs offer incentives, according to the Kaiser Family Foundation.) The rules also impose tougher privacy requirements on these programs, including restrictions on the personal information that employers can get through them.
The EEOC's intention: clearing up confusion over the way two federal laws protecting employees' medical privacy apply to wellness programs. The Americans with Disabilities Act lets employers ask about employees' health as part of a voluntary health program, while the Affordable Care Act encourages firms to offer employees incentives for participating in workplace wellness programs.
As a result of the rules, "the employer can design a wellness plan that requires an employee to share health information or participate in a medical exam" as long as the incentives don't exceed the threshold, Don Lewis, shareholder of Nilan Johnson Lewis, an employment law firm in Minneapolis, told The Wall Street Journal.
That's where the critics step in.
Between a Rock and a Hard Place
"AARP is deeply disappointed with the new EEOC rules on workplace wellness programs," said AARP Executive Vice President Nancy LeaMond. "These rules put workers between a rock and hard place: employees must now hand over sensitive medical and genetic information on themselves and their spouse to their employer's wellness program, or protect their personal health information, forcing them to pay up to thousands of dollars more for their health insurance."
Here's her worry for 50+ employees: "Older workers in particular are more likely to have the very types of less visible medical conditions and disabilities — such as diabetes, heart disease, and cancer — that are at risk of disclosure by wellness questionnaires and exams. By financially coercing employees into surrendering their personal health information, these rules will weaken medical privacy and civil rights protections."
Christine Lyon, a Palo Alto, Calif.-based partner in the Morrison & Foerster law firm specializing in privacy and employment matters, says: "There is growing concern that wellness programs may result in discrimination against employees as employers seek information regarding their health or family medical history, and that employees may feel pressured to participate in programs that require them to divulge such information."
Concerns in Congress
Two House Democrats on the Education and Workforce Committee — Robert C. "Bobby" Scott of Virginia and Frederica S. Wilson of Florida — are pushing back against the EEOC rules. In a joint statement, they said: "We remain steadfast in our belief that the EEOC must ensure employees provide their private health information to these programs voluntarily, and employers must put adequate safeguards in place to protect the private health information of workers who participate. While today's final rule contains small improvements from the proposed rules, we believe that these changes fall short of achieving these goals."
According to the Kaiser Family Foundation and Health Research and Annual Trust, to encourage participation in their wellness programs, 11 percent of employers offering health benefits last year dangled incentives to complete a Health Risk Assessment and biometric screening to measure height, weight, body mass index, blood pressure, blood cholesterol, blood glucose.
About two thirds of large firms with wellness incentives offer incentives in the form of cash, gift cards or other merchandise. Some give employees health plan premium- or cost-sharing discounts or other incentives, such as paid time off. The maximum value of the incentives is generally $500 or less.
EEOC Chair Jenny Yang said the commission tried to balance medical privacy laws with the goal of encouraging wellness programs.
I applaud the goal of encouraging employees to get, and stay, healthy. In the research I've done for my books like Getting the Job You Want After 50, I've found that getting physically fit can go a long way to fighting ageism in the workplace and when you're job hunting.
The Dilemma for Older Workers
But jeepers, there's that niggly bit in the EEOC rules about have to answer personal questions about your health and other habits. In my opinion, the critics' concerns are valid. Because older workers have more health complications than younger ones, in general, they clearly have a greater interest in keeping their health information private. (I recommend you read this excellent Kaiser Health News article, 7 Questions to Ask Your Employer About Wellness Privacy.)
Yes, the EEOC rules try to protect that information, but we all know that releasing data to anyone opens you up to potential exposure. And in the workplace, that can lead to potential age discrimination.
Whether you're comfortable signing up for a wellness plan and saving money accordingly comes down to whether you think the trade-off of disclosing that kind of personal information is a fair price for lower health insurance premiums or other financial sweeteners.
Whether to maintain a healthy lifestyle, however, isn't a vexing decision. If you're looking for a promotion, new challenges at work or a job, your health and physical fitness should be top of mind.
Many employers worry that people over 50 lack stamina and being physically fit helps put that concern to rest. Moreover, I know this sounds shallow, but an in-shape and energetic appearance is a bonus in the work world. People do judge a book by its cover.
3 Job-Related Health Tips to Combat Ageism
So even if you won't sign up for a wellness plan at work, here are my three job-related tips on staying healthy when you're 50+:
1. Work out regularly. Enroll in a yoga class or cycling class. Join a gym or hire a personal fitness trainer, if that gives you the structure to get going. Or get into the habit of walking at least a half hour at a time, three or four times a week.
Swimming is a low-impact workout that's great for your cardiovascular health, too. Seek out a pool at the Y, in a nearby hotel or at a high school that's open for workouts from the public.
2. Pay attention to a healthy diet. Smart, nutritious eating will boost your energy level and give your skin and hair a healthy glow. I keep a bag of tiny, sweet clementines handy in lieu of reaching for M&Ms (those chocolate goodies are a childhood habit I've had trouble breaking).
Good nutrition and eating vitamin-dense food boosts immunity and fights illness-causing toxins. It can also lower your risk of heart disease, high blood pressure and type 2 diabetes. Plus, a proper diet can help keep your weight in shape.
Key nutrients will help keep you sharp, too. I recommend consuming a variety of fruits, leafy green vegetables (like spinach and kale) and fish and nuts packed with omega-3 fatty acids. You will have more energy and look better to boot. Talk about a confidence builder.
3. Get an annual checkup. That's a great way to track your cholesterol, blood sugar and vitamin and mineral levels and to discuss with your physician any health issues on your mind. Knowing your numbers and talking things out with a medical pro will help you relieve stress — and that's a huge wellness plus.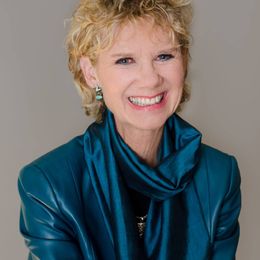 Kerry Hannon
is the author of Great Pajama Jobs: Your Complete Guide to Working From Home. She has covered personal finance, retirement and careers for The New York Times, Forbes, Money, U.S. News & World Report and USA Today, among others. She is the author of more than a dozen books including Never Too Old to Get Rich: The Entrepreneur's Guide to Starting a Business Mid-Life, Money Confidence: Really Smart Financial Moves for Newly Single Women and What's Next? Finding Your Passion and Your Dream Job in Your Forties, Fifties and Beyond. Her website is kerryhannon.com. Follow her on Twitter @kerryhannon.
Read More