Opinion
OPINION: Why I'm Not Giving Up My Landline
This engineer has a few reasons why he thinks smartphones aren't so smart
Some people may think it odd that I still have landline phones in my house. After all, I'm an engineer who has worked on everything from spectrophotometers to satellites. I have more computers than socks. My office looks like a data center at a small corporation and my electronics workbench lights up like a Christmas tree when all the test equipment is on.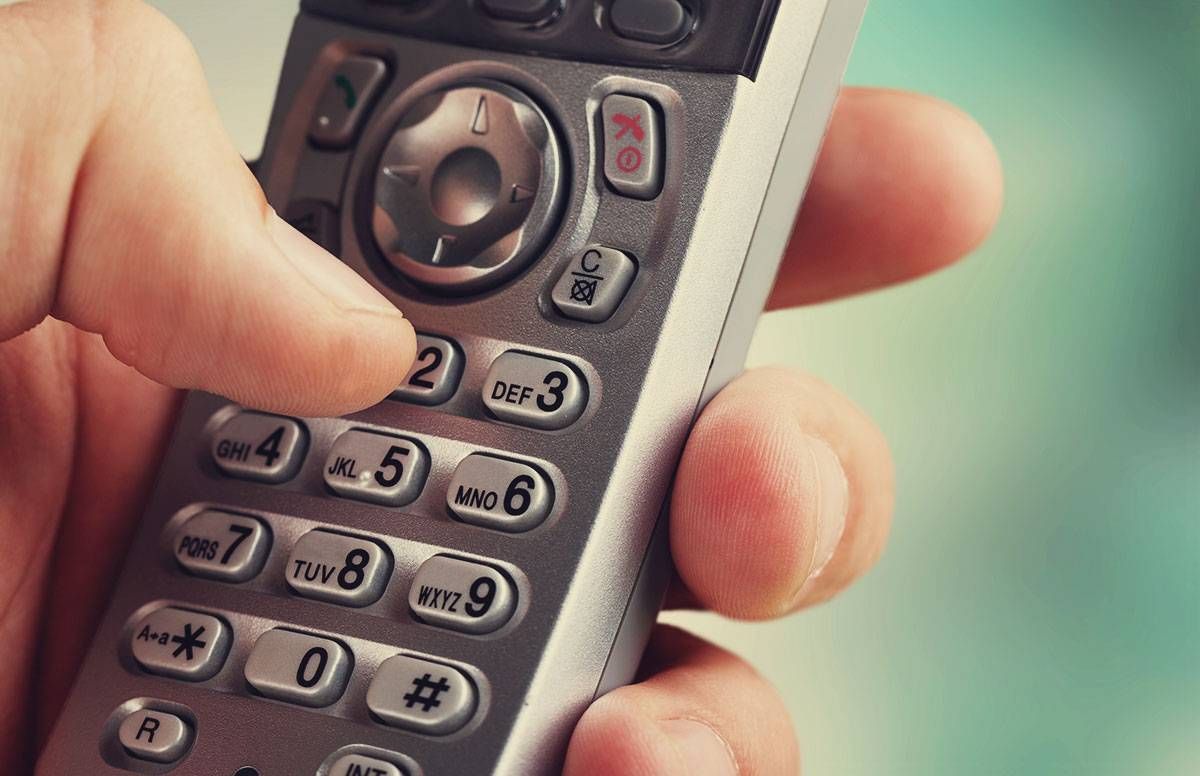 No, my decision to keep my landlines isn't a curmudgeonly rejection of technology. I have them because they're usually the best technology for placing and receiving phone calls at home.
As I see it, my landlines provide convenience, comfort, courtesy and safety. Let me explain.
Convenience
By having corded and cordless landline phones throughout my home, I don't have to go from room-to-room with my smartphone attached to me like a remora on a shark. If someone calls, I just pick up the nearest phone.
And because I have a landline, I don't need to worry about falling off the grid with a dead smartphone battery.
My landline is also a convenience for callers, many of whom are just trying to reach someone in the household — anyone. Maybe they're having trouble finding our house, for instance.
Comfort
A well-designed landline phone actually benefits from decades of ergonomic research.
The curved handset places the receiver near the user's ear and the microphone near the mouth, angling both for good performance and a reduction of background noise. The number pads have physical buttons sized and shaped for comfortable, accurate dialing.
By contrast, smartphones sacrifice comfort, audio quality and usability in order to be "all-in-one" devices (phone, computer and camera) that fit into pockets and purses.
A small, thin rectangle with a touchscreen is an ergonomic mess as a phone. That's why there are millions of "butt dials" each year. It's why we see people talking loudly into the bottoms of their smartphones with the screens facing skyward.
Smartphones are amazing because of all that they can do, not for how well they do all of those things.
Courtesy
When someone calls me, I don't want us talking over one another due to excessive mobile phone lag (or "latency" — the delay between when one person speaks and when the other party hears them).
Also, someone should not have to struggle to understand me, or have the call drop entirely, because I happen to be downstairs in my home where cell reception is spotty.
Finally, when I'm socializing with friends or family, our conversations should not be repeatedly interrupted with what turn out to be casual phone calls to my cell phone. Those calls can go to my landline voicemail, which is emailed to me to listen to on my schedule.
Safety
A landline phone might be the only phone that is accessible and functional when an emergency strikes. And if you are awoken by an intruder, you probably don't want to yell "Could you bring me my mobile phone — it's charging on the kitchen counter?"
Landline Types and Costs
In case you might be thinking of getting a landline, here's a brief guide to the different types and what you'll pay:
There are two types of landline phone connections, analog and digital.
Analog landlines go through traditional "POTS" (Plain Old Telephone Service) copper phone lines — the type that has been around longer than any of us have been alive. Sadly, aging equipment, a shrinking customer base and a focus on newer technologies has degraded reliability and quality of these landlines in many areas, especially rural ones.
Digital, or "VOIP" (Voice Over Internet Protocol) landlines, use the same cables and infrastructure that provide broadband internet and cable television. There are two primary types of VOIP landline providers; ISPs (Internet Service Providers) and third-party providers like Ooma, MagicJack or VOIPo.
If you have an internet/TV bundle, you can probably add landline telephone service. Since ISPs often provide battery backup to keep phone service functional during multi-hour power outages, this type might be the best choice if safety is a driving factor in your decision to have a landline.
Because the phone service goes through an existing broadband connection, the cost is likely to be quite reasonable. Talk to your ISP to determine the final cost, before and after any expiring promotions and discounts.
You might instead prefer to get landline service through a third party VOIP provider. To do so, you will use a VOIP adapter which will connect to your broadband internet router and to your landline phone with a normal phone cord. Expect to find basic service in most areas for $5 to $7 per month.
Before I Ring Off…
I think that if you have a landline, you should think very carefully before giving it up. If the service is noisy, unreliable or expensive, you might be able to "port" your phone number to a VOIP service.
And if you are using a mobile phone exclusively, evaluate whether the modest cost of a landline might be worth all the advantages it offers. It is for me.
Fred Maxwell
is a software, firmware and electrical engineer with over three decades of experience in the Washington, D.C. area, having worked for firms specializing in scientific instrumentation, computer security, industrial automation and, most recently, satellites and spacecraft. Before and after his retirement in his mid-50s, he has written for a variety of technical publications.
Read More