How Volunteering at a Nursing Home Helped Me Survive College
A recent Tulane graduate reflects on what her older friends gave her
Newsflash: College can be hard. The academic workload, on its own, is tough enough. Add other responsibilities, not to mention the colossal nightmare of contemporary politics. Sprinkle in the perfectionism that ails scores of young people, but is felt most acutely by students from bootstrapping immigrant families like mine. And the predictable result: at times you're just about positive doomsday is on its way.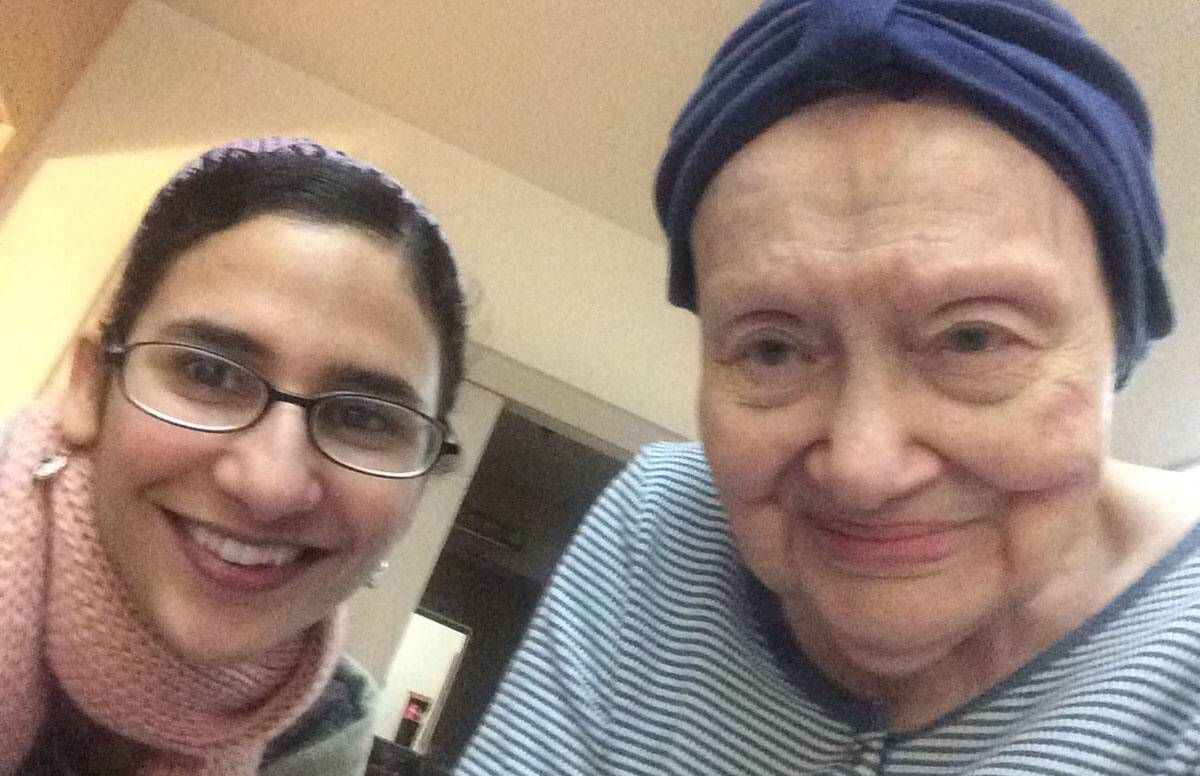 I completed all the right motions as a freshman at Tulane University: showed up for classes and took decent notes, churned out assignments and passed exams, participated in the usual professional grooming by way of internships. But what could easily pass for normalcy on the surface masked the wear and tear that went on inside as I tried to keep up with the manic pace of the treadmill. Sleep-deprived, caffeine-drenched, nearly depleted — a familiar trifecta on college turf.
A Port in the Storm
A New Orleans-based nursing home helped reset my balance.
Starting there as a volunteer in middle school and continuing through the bumps of adolescence, I never imagined it'd prove dearest to me as an undergraduate. Although perhaps a peculiar sanctum for a young woman with the whole world seemingly spread before her, it was my perfect hideout.
Precisely because it added immediacy to an otherwise unrelenting race forward.
An irony of the educational system lies in our tendency to see it largely as a prelude to something else. In high school, we work our posteriors off for entry into college. Once there, the chase continues, but with a new finish line: now we grind to improve our prospects in the labor market or graduate school admissions. Settled in a career at last, we go after promotions in hopes of building up a plump bank account.
But among the elders, I don't need a hypothetical tomorrow to couch the meaning of what I'm doing. Moments of connection pivot my full attention and appreciation to the present. "Slow down" is no longer just a buzzword I come across in self-help books: my interactions depend on it. Witnessing friends there slip away with physical or cognitive decline reminds me to savor the time we still have together. They've become like family, meeting part of mine and knowing about the goings-on in my life.
Not So Different
I often hear that it feels like only yesterday the residents were primping in the mirror before prom, living it up during Mardi Gras, submerged in their college coursework. These repeated accounts of how fast the time goes by ruptured my youthful myth of open-ended invulnerability. Through coming to terms with my fragility, I've begun to live more mindfully, to feel more alive.
The 2016 election and madness that followed added a new dimension to my visits. Namely, I gained valuable experience in diplomacy. Hearing several residents who are close to me support the travel ban was, especially as a Muslim, very difficult. I challenged their views, in as gentle a way as possible, and we engaged in honest conversation about deep subjects like religion and politics.
A change of heart was rare, but I'm still glad to have experienced those exchanges — despite how frustrating and even painful they sometimes were. That the bond we shared could withstand ideological skirmishes testified to its beauty.
Friendship Spanning Generations
Because more than anything, there's trust and friendship. I've formed something of a two-woman book club with Ms. Gloria. Once a bibliophile, her eyes can no longer make out fine print. So we read together on Fridays, mainly from a magazine we adore named The Sun.
Each monthly issue contains a section of reader-contributed mini-essays that relate to a distinct theme. Long after we agreed this was our favorite part, only a few weeks ago did it slip that Ms. Gloria had always thought these true stories were fictive fancies, the products of a fertile imagination.
We laughed hard before admitting the revelation wasn't really that funny, which spun us even deeper into hysterics. One startled nurse rushed in to find a pair of helplessly doubled-over goofballs, with Ms. Gloria trying to keep from wiggling out of her wheelchair.
A grandmotherly nonagenarian whom I've known since high school, Ms. Alice has my portrait hanging in her room, and in the most conspicuous spot, so even hallway passersby can glimpse it. It was created by a friend of mine, who set out to draw residents last summer as part of an intergenerational project at our university. Ms. Alice insisted Alison draw me instead of her.
At first we assumed she was only fooling. Seeing where Ms. Alice had placed the framed masterpiece, I tried to talk her into putting it instead in some dusty corner where no one could see it. She wouldn't give, puckishly replying, "Haven't you heard the stereotype old people are stubborn?! I'm not the exception who proves the rule!"
Sharing Their Worlds
Sometimes it's easy to forget there are 70+ years between us. But never did the generational gap feel more real than last semester, when Ms. Alice and another pal — a fun-loving, habit-wearing Catholic nun with a folksy Cajun drawl — surprised me on campus in a taxi to lend their support at an event.
A day later, Ms. Alice was in a state of utter bewilderment and concern as she explained that her great-granddaughter, while surfing the internet, stumbled on a photo of her and Sister Jerome with their walkers. I let out a nervous giggle before launching into Social Media 101. It was fun to imagine the description the culprit attached to the post: Spotted: a pair of aww-inspiring oldies outside my dorm #missmygmaw.
Is it any wonder these relationships have sustained me over the past four years?
My suggestion, then, to colleges on the lookout for new ways to foster student well-being: connect with local nursing homes for a potential win-win partnership. While not a slam dunk, it's sure worth the shot — after all, Ms. Gloria and the others helped me get through college with (most of) my wits still intact.
Hanan Rimawi
is a recent graduate of Tulane University, where she studied neuroscience and public health. She plans to enter geriatric medicine and palliative care, and to keep feeding her love for writing. You can reach her at 

[email protected]

.
Read More