Older Rock Fans Are Still Singing Along
Musical idols like The Boss and Bono keep these fans young
Today they wave cell phones instead of cigarette lighters, but the Woodstock generation still loves attending concerts featuring their favorite artists.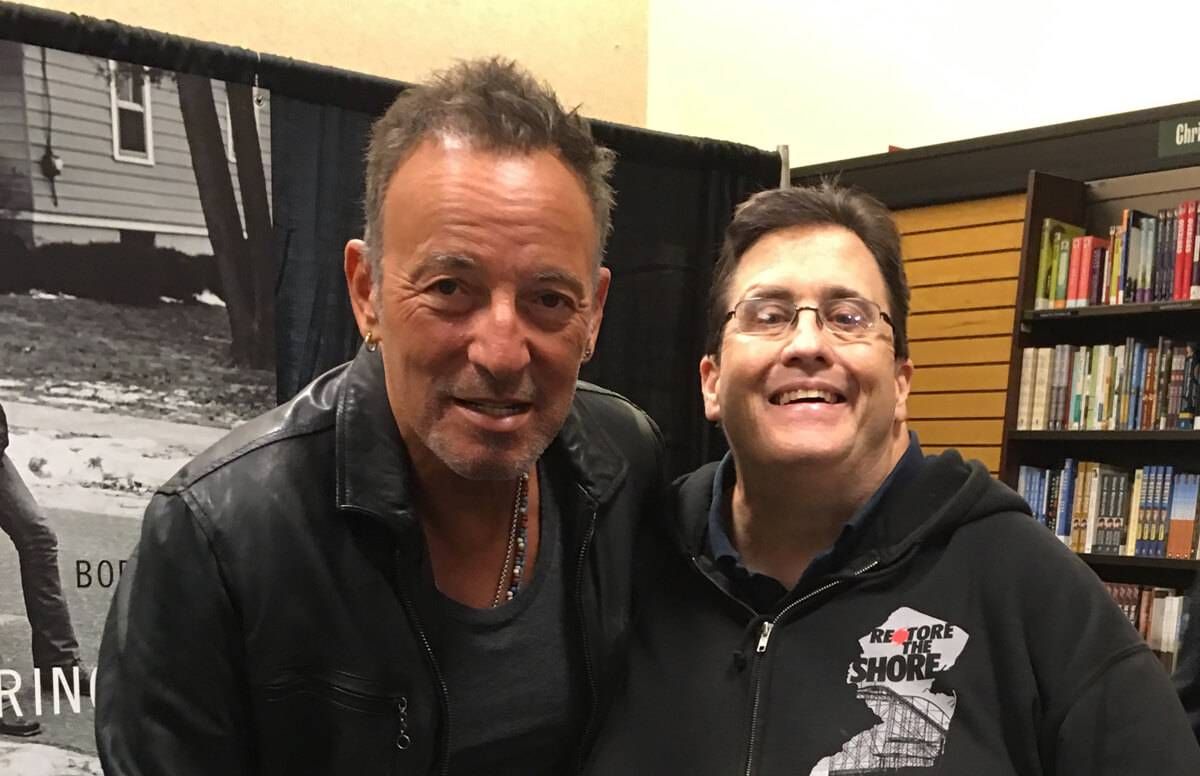 Gerry Baird Halley, 75, is a U2 fanatic who has followed the band on tours since 1987. She has seen 64 shows in many cities and countries including Ireland, Finland, Russia, Italy and Canada.
Halley and her daughter, Colleen, have become part of the U2 family of fans. They have been welcomed in homes in Europe and Canada. When the group tours the East Coast, Halley opens up her Jersey Shore home.
"It is now as much fun reuniting with other [U2] addicts as it is attending the shows," she noted.
A Lasting Impression
One of the highlights of Halley's fandom occurred this year when Bono, the lead singer for U2, signed her arm with a pen. Halley immediately went and had the signature tattooed.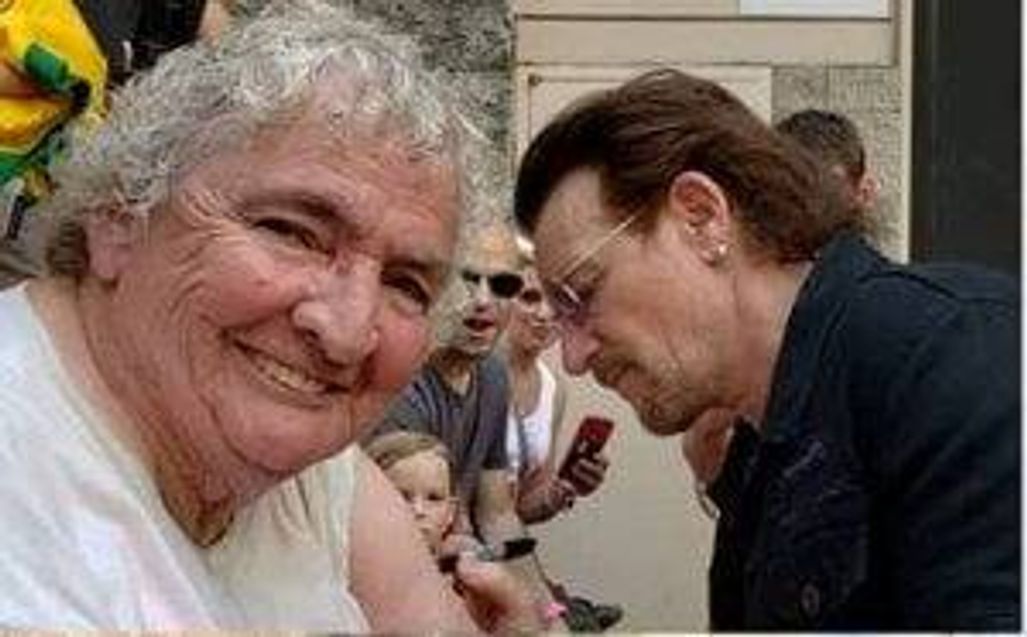 While it's wild enough to be a U2 megafan at 75, Halley takes her enthusiasm for the music one step further. She insists upon general admission, instead of a seat, because she likes standing on the floor singing and jumping and dancing.
"I gotta stay in shape to do that," she said. "I'm one of the oldest people in that section."
Since general admission requires fans to line up the morning of the concert to buy tickets, Halley has braved snowstorms and 100-degree temperatures waiting in front of Madison Square Garden.
A widowed empty nester, Halley supports her music habit by working part-time as a bookkeeper. She said she is living a rich life through music.
"The band's message of inclusion and working for a better world reflects my values," Halley said.
Loving the Music
Marcia and Gabe Kritzler-Egeland, a married couple living in Sturgeon Bay, Wisc., share a love for music. Marcia, 69, a retired teacher, and Gabe, 71, a retired psychotherapist, are currently following Steve Earle, James McMurtry and Band of Heathens.
Back in the day, Gabe was a Deadhead who attended 225 Grateful Dead concerts. He started a commune and worked as a "hired gun" percussionist, filling in on tours for bands when the regular drummer was unavailable. Now he has a woodworking shop.
Marcia and her son both have Grateful Dead tattoos. She enjoys collecting set lists and cooking for musicians. Jackson Browne loves her matzah ball soup. She brings brownies or cookies to Band of Heathens.
"We go to concerts together and separately," said Gabe. "We live in a town with a healthy music scene."
Both Marcia and Gabe have a long history as music fans, going back to the 1960s. Marcia's first concert was The Beatles and Gabe's first was Bobby Darin. Getting older has not dampened their enthusiasm.
"I'm happy when I go to these shows," said Marcia. "I feel good all over and shed any worries."
"You still get the elation," added Gabe. "You get a nice high."
Glory Days
Wayne Belfer, 60, of Kendall Park, N.J., first saw Bruce Springsteen when Belfer was a teenager living on Long Island.
He's been following The Boss since 1973 and seen over 130 Springsteen shows in more than 10 states, up and down the East Coast and in the Midwest. Divorced, Belfer attends concerts with lifelong friends and his four adult children.
When Belfer's kids were young and he chauffeured them to events, they heard Springsteen on the car stereo. They were hooked after seeing him live. "All it took was one show," said Belfer.
"Everyone knows my love for Springsteen," he continued. "Bruce is a daily part of my life. I relate to his lyrics. Bruce inspires me to keep going, even if I'm feeling down."
Belfer worked in auto insurance until he broke his neck in a car accident, which left him disabled and forced him into retirement. But that has not stopped him from living his life.
"If Bruce can do four-hour shows at 69, I can get up every day," Belfer said.
This diehard fan noted how The Boss' performances have changed over the decades.
"He started out very chatty, then he was more into the music, now he's chatty again," Belfer said. "Today, the baby boomers bring their kids and grandkids."
Young at Heart
When Springsteen's memoir, Born to Run, came out in 2016, Belfer met his idol at a book signing in Freehold, N.J. Belfer became emotional as he told Springsteen of his accident and how the music helped him get through this crisis. Moved by this story, The Boss hugged his fan.
Although no other artists rival Belfer's love for Springsteen, he has also seen The Rolling Stones, The Allman Brothers and Billy Joel at least 10 times each. And he owns more than 1,000 CDs.
"Going to concerts keeps me young at heart and in spirit," Belfer said.
Kate Walter
is the author of two memoirs, including Behind the Mask: Living Alone in the Epicenter.  
Read More