How the Oldest People in America's Blue Zone Make Their Money Last
What they're doing right in Loma Linda, Calif., and what the rest of us can learn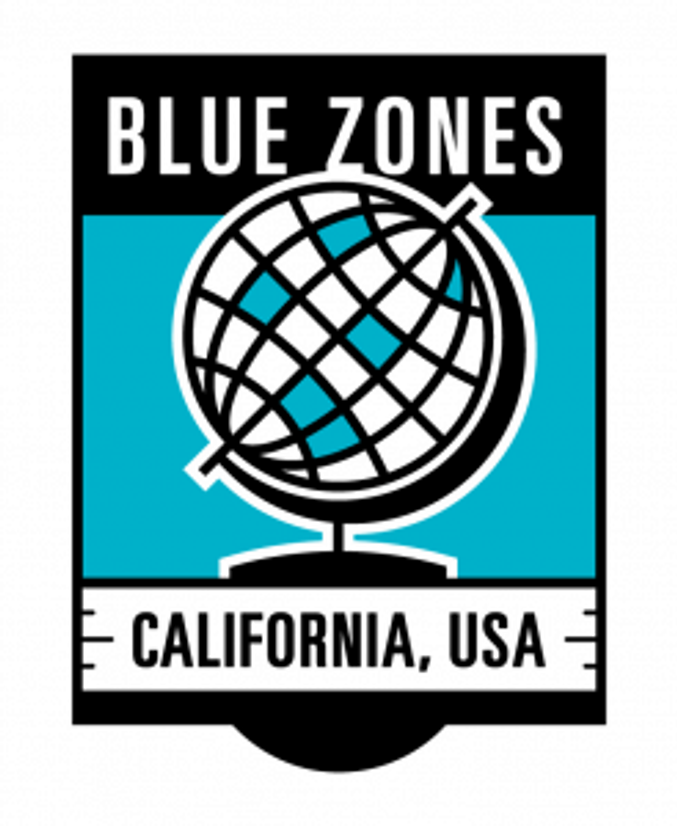 (In 2008, National Geographic writer Dan Buettner published his bestselling book, The Blue Zones: 9 Lessons for Living Longer From the People Who've Lived the Longest, about the five "longevity pockets" around the world. For this weekly series, Next Avenue Money and Work & Purpose editor Richard Eisenberg, a Gerontological Society of America Journalists in Aging Fellow, takes a different look at the Blue Zones — places where there's a high concentration of people living past 90 without chronic illnesses. Rather than focusing on the residents' diets, he reports on how the oldest people in the Blue Zones make their money last and what Americans and America can learn from this. This final installment, Part III, is about the Blue Zone of Loma Linda, Calif. Part II, was about the Blue Zones of Okinawa, Japan; Sardinia, Italy and Ikaria, Greece. Part I was about The Nicoya Peninsula of Costa Rica.)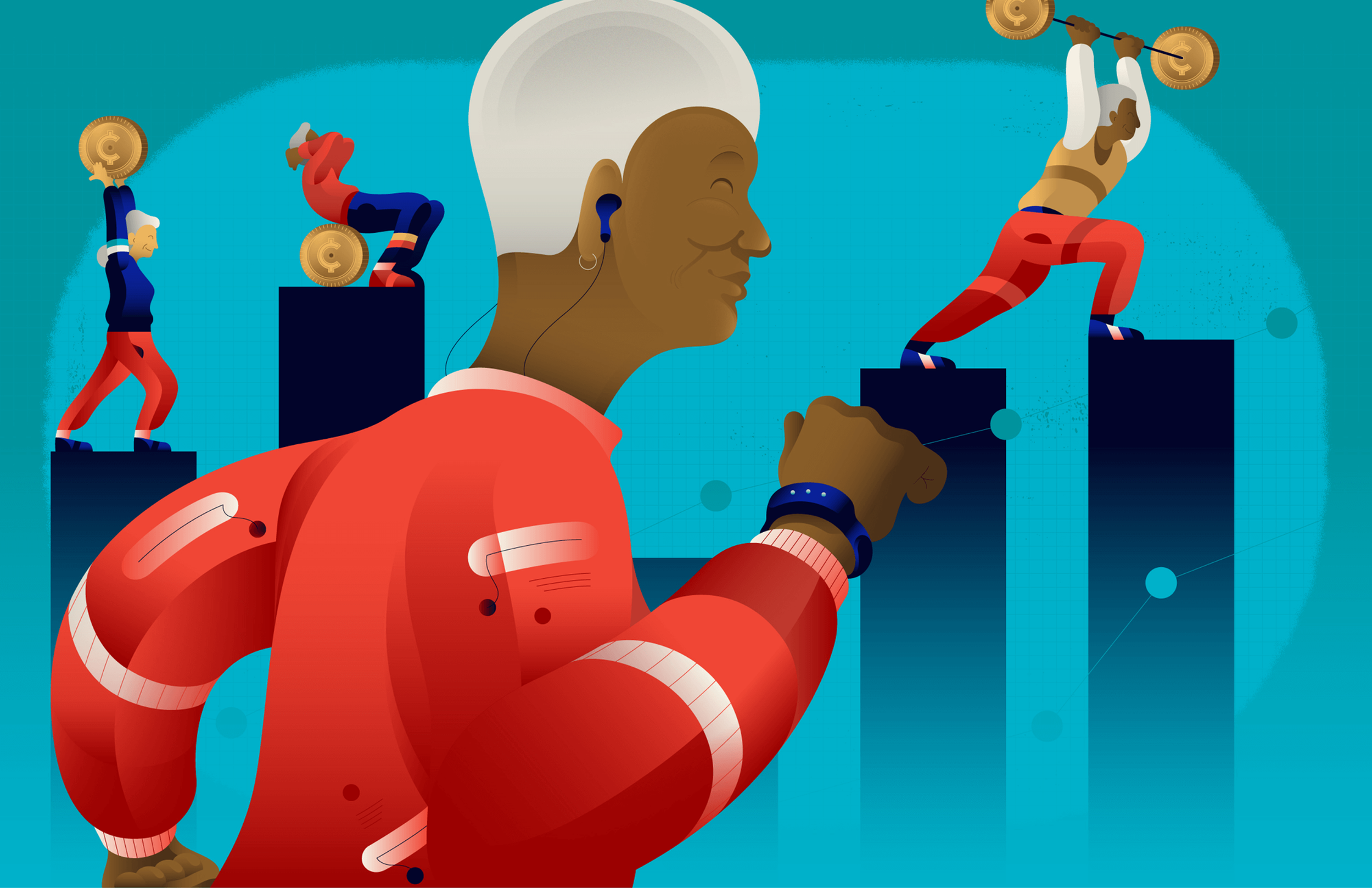 I've been traveling and studying the world's five Blue Zones — areas with the highest concentration of people living past 90 without chronic illnesses. I was intrigued to visit Loma Linda, Calif. — America's only Blue Zone —  because, on the surface, it's unlike the world's four other longevity zones. While the others are mostly poor islands, Loma Linda (which means "pretty hill") is a fairly affluent, small community and inland, about 65 miles due east of Los Angeles. Its tagline: "a city focused on health and prosperity."
Technically, Loma Linda itself isn't the real Blue Zone. It gets that label because about a third of its 24,196 residents are part of a close-knit community that values physical and mental habits helping them live long, healthy, vibrant lives. They are Seventh Day Adventists; more than 250 members of its church on the Loma Linda University campus are 90 or older; another 425 are 80 to 89. Members of that Protestant denomination typically don't drink alcohol or smoke; they're frequently vegan and favor nuts and they're often energetic, upbeat and social.
"We feel our body is a temple of God, so we always think about that when we eat," said Ernie Zane, 92, who continues working part-time as an ophthalmologist.
As for exercise, Ester van den Hoven, 94, spoke for many in Loma Linda when she told me about her walking regimen: "I try to get a mile in a day. I feel bad when I don't." Ernie Zane walks roughly two miles a day. Leland Juhl, 94, spends 45 minutes to an hour a day at Loma Linda University's recreational center and golfs two days a week.
The Blue Zone of Loma Linda: A Place of Vitality
Jab Thaipejr, Loma Linda's city manager, told me: "Vitality is a good term for them. There's a different mindset in Loma Linda. Instead of competition, it's more focused on community, compassion and cooperation.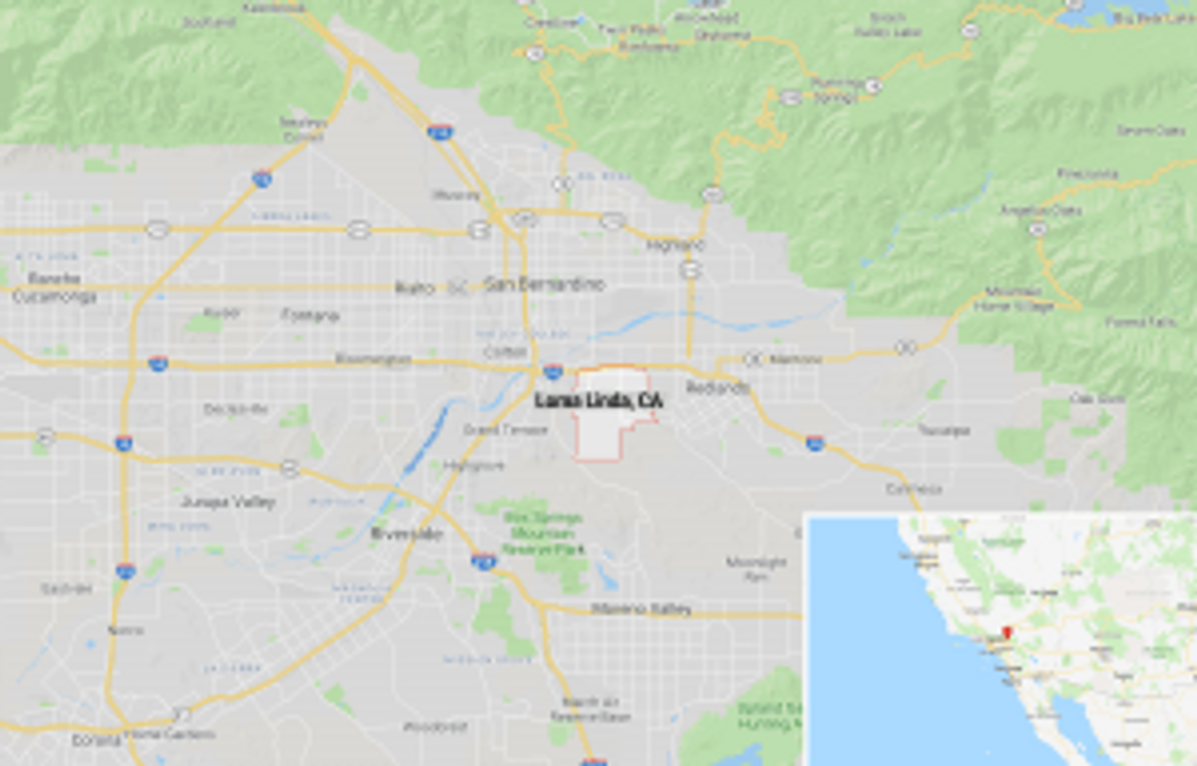 Unlike their Blue Zone sisters, Loma Linda isn't a Blue Zone because of its number of centenarians. "It's life expectancy-based" and focused on "disease-risk," said Dr. Michael Orlich, one of the lead investigators for Loma Linda University's famed Adventist Health Study. "We've shown reductions in the risk for cardiovascular disease mortality, ovarian cancer and colorectal cancer in particular, and a lower risk of prostate cancer for vegans." The researchers hope to look at dementia risk in the future.
It's not that the Adventists didn't get diseases comprising the leading causes of death. "They seemed to occur later," "said Orlich. Overall, the Adventist Health Study concluded that male Adventists in California live six to seven years longer than non-Adventists there and female Adventists in the state live four years longer than non-Adventists in the state; these differences are similar nationally.
After interviewing six Loma Lindans in their 80s and 90s (mostly Adventists), I found these Blue Zoners were different than those in the other locations financially, too.
How They Manage Money in This Blue Zone
The reason they tend not to worry about running out of money — the No. 1 retirement fear of Americans, according to a 2019 Transamerica Center for Retirement Studies report — is that they've saved and invested diligently in stocks, bonds, mutual funds, annuities, 401(k) plans and rental real estate, often with help from financial advisers.
"If the country doesn't go bankrupt, I should be all right," Juhl told me. Bob Bass, 86, echoed that sentiment, saying: "I really don't worry about it. I'm very fortunate."
But, Seventh Day Adventist Pastor Dan Matthews, 84, said: "It would be inappropriate not to mention that no money we earn from any kind of source is [totally] ours; 90% is ours and 10% belongs to God. We always return [to the church] a faithful 10% tithe, and it probably turns out to be more like 20%."
The concern so many other Americans about outliving their money is genuine and, sadly, appropriate.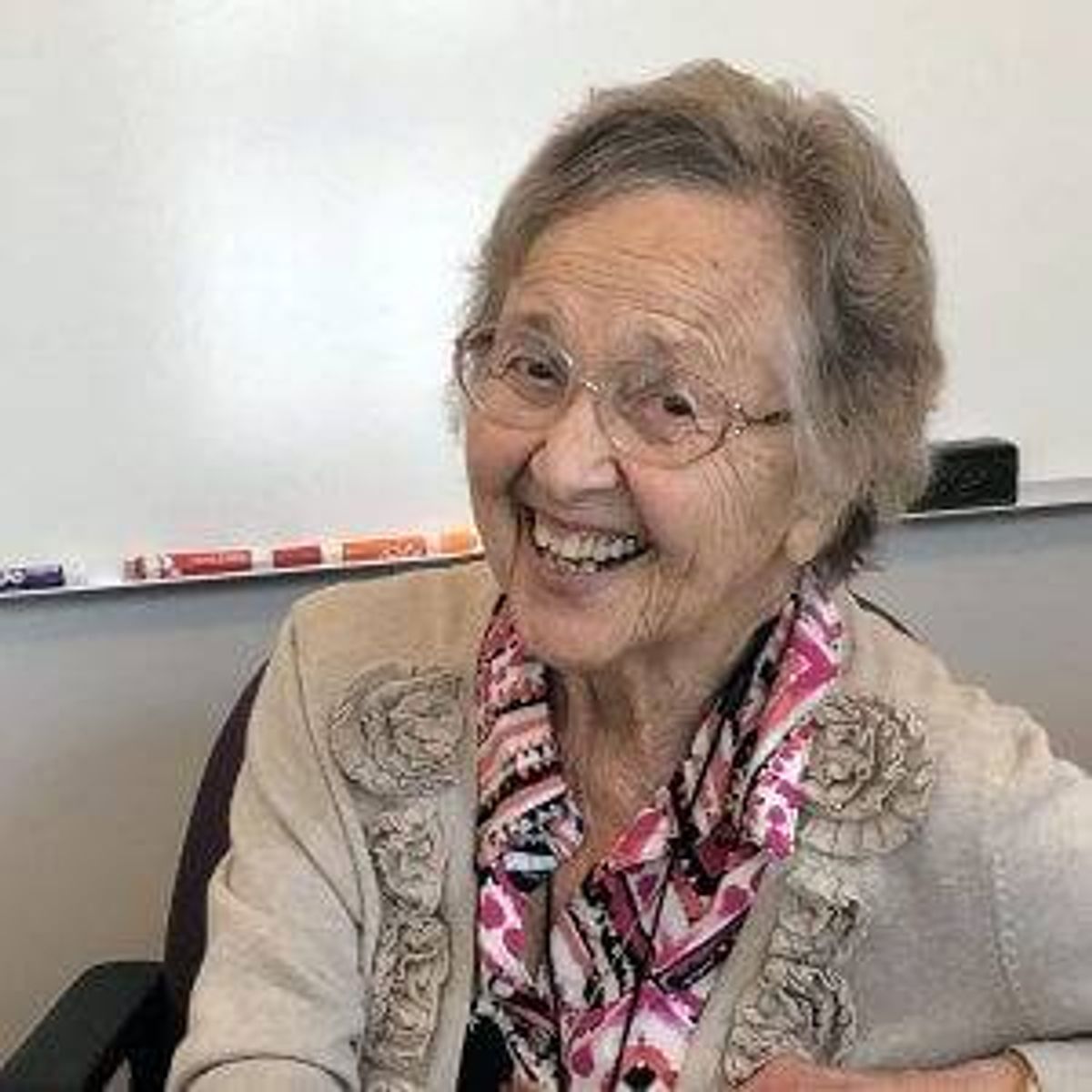 "It's a legitimate fear," said Harry Dalessio, senior vice president and head of Prudential Retirement's full service solutions. "It will cost, on average, hundreds of thousands of dollars in retirement to cover just health care, let alone living expenses and basic needs."
As in the other four Blue Zones, the oldest people in Loma Linda tend to be frugal. "We started out, when we got married, writing down every penny we spent," said Betsy Matthews, 81, an accountant who's the wife of the pastor. "I think that has helped us immensely." (Juhl told me he and his late wife did this, too.)
And, Betsy Matthews adds, Seventh Day Adventists "save money by not spending on cigarettes and alcohol, which is expensive."
Vegetables, fruits and nuts at home, often grown there (like in other Blue Zones), tend to be less pricey than buying meat and eating out, too.
Judith Chipps, a financial adviser at Merrill Lynch Wealth Management in the Los Angeles area (whose son-in-law is a Seventh Day Adventist) says the Adventists "live fairly spartan lives."
The Link Between Health and Money
Tip-top health, due to diet and exercise, helps keep costs down, too, Orlich suspects. "I feel fine. I've been doing aerobics for 30 years. I take no medications. Nothing," said Dorothy Zane, 86. (You may have seen Loma Lindans in their 80s and 90s swimming and working out in the Prudential commercial featuring the town due to its longevity.)
Loma Linda Adventists also tend to be cheery and sociable, which keeps their stress levels down and, in turn, their health costs. "Stress is definitely a killer; with prayer and turning things over to the Lord, there's less stress," said Juhl.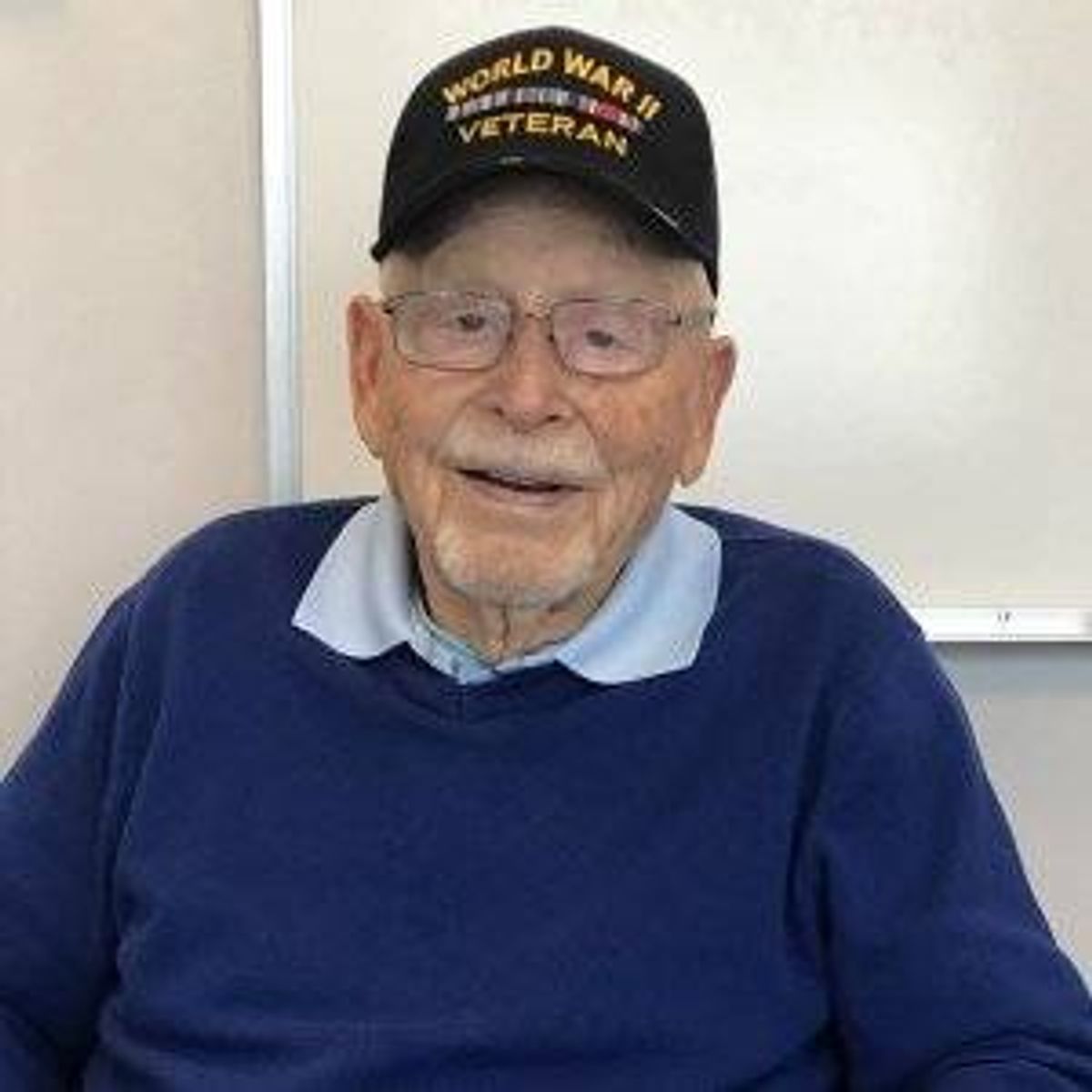 As I wrote in my last Blue Zones story, groups of elders in Okinawa belong to a "moai," where they meet regularly and help each other out. In Loma Linda, bible study groups and friendship circles offer something similar, which helps relieve money concerns. Dorothy Zane told me she belongs to three bible study groups.
Dan Matthews said: "Betsy was with her friendship circle today and Betsy's mother was once part of the group. Really, at some level, we are interdependent on each other."
Dr. Bruce Chernof, CEO of The SCAN Foundation, a California-based nonprofit focused on patient-centered health care for older Americans (and a prior funder of Next Avenue), says that for the Seventh Day Adventists in Loma Linda, "it's about an architecture of beliefs that leads to being planful in a broader way."
What Americans and America Can Do
In other words, because the older people in Loma Linda expect to live long lives, they plan intentional ways to live them out well and not run out of money.
As Chipps, of Merrill Lynch said, "If you live in a community where everyone is living to a ripe old age, you think about finances from an earlier age — because they have to last longer."
But what about the rest of us in America who are less planful and not as healthy as the Seventh Day Adventists of Loma Linda but hope to live long lives? And what could policymakers do to help Americans avoiding running out of money at a time when we're living longer than ever?
Those of us in our 50s and older who are healthy can try to keep working as long as possible. That's what the oldest people in the Blue Zones do.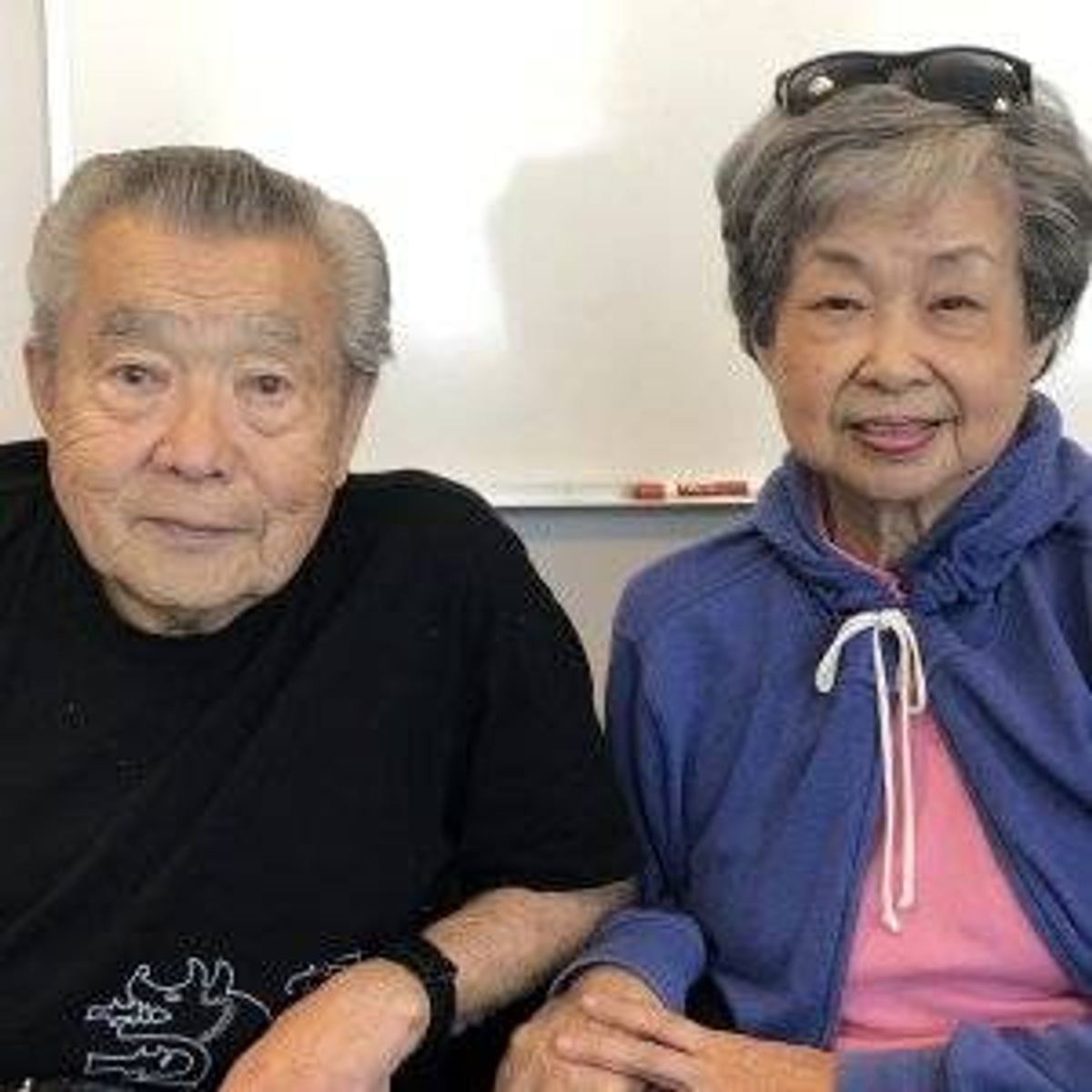 "I worked an extra five or 10 years, said Loma Linda's Bob Bass, 86, a former citrus ranch farmer. Working not only provides income, it helps you stay mentally engaged, and that's good for you health. (In Loma Linda, Seventh Day Adventists don't work on the Sabbath, from Friday sundown through Saturday, however.)
More broadly speaking, we can try harder to get, and stay, healthy, as the Blue Zones people usually do. That can help prevent astronomic medical bills. Maintaining and expanding your social network, helps, too. Buettner's Blue Zone team has a quiz to help you curate it to spend more time with people with positive outlooks.
We can also try harder to save and invest more, and regularly. That means having an emergency savings fund for unexpected expenses and a retirement savings fund, as all the oldest people I met in Loma Linda do.
"My clients who have been most successful at managing their money well into their 90s have saved money all along," said Chipps. "A balanced investment portfolio [of stocks and bonds] over time will perform best for most people."
She notes that people in their 50s and 60s are often in their peak earning years. "That's a really good opportunity to do some serious retirement savings. Waiting to see what happens is probably not the best strategy," said Chipps.
The easiest way to do it is though a 401(k) or 403(b) savings plan through your employer, since it's automatic. But many workers aren't offered those plans either because their business or nonprofit doesn't have one or they are self-employed. A few states have begun setting up plans for those people. California happens to be one.
"The CalSavers Secure Choice plan will be fully operational in July," said Blanca Castro, AARP advocacy and metro manager, based in Sacramento. That will help the 7.5 million working state residents without access to plans.
State governments and the federal government could help older Americans make their money last in other ways, too. They could look for ways to lower health care costs, including the cost of prescription drugs. The governments of the other four Blue Zones provide national health insurance and sometimes require doctors to make house calls to needy older people.
States and the federal government could also pilot long-term care insurance programs, as Japan does to help its older population avoid staggering expenses that could otherwise destroy their finances. "I think the current approach we have is really, really broken and government could play a significant policy role in changing that dynamic," said Chernof.
Governors could also take a cue from California's newly elected leader Gavin Newsom. The Democratic governor is working on a Master Plan on Aging in his state, where the cost of living, especially housing, is especially high and where the older population is expected to double in 30 years. Blanca Castro reflected on the broad vision for California's plan, saying: "It will address where we don't have policies or can improve ones we have so no matter how old you are, you have access to housing, transportation, health care, food and a place to socialize."
And that kind of thing could help people make their money last anywhere.
(This is the third part of the three-part Next Avenue Series: Blue Zones: How the World's Oldest People Make Their Money Last. It describes the Blue Zone of Loma Linda, Calif. Part II,  published April 9, 2019, focused on the Blue Zones of Okinawa, Japan; Sardinia, Italy and Ikaria, Greece. Part I, published April 2, 2019, focused on the Blue Zone of the Nicoya Peninsula in Costa Rica. This article was written with the support of a journalism fellowship from the Gerontological Society of America, Journalists Network on Generations and The Commonwealth Fund.)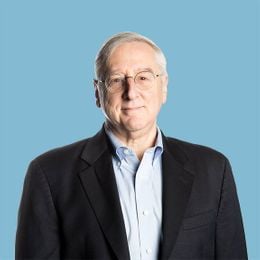 Richard Eisenberg
is the former Senior Web Editor of the Money & Security and Work & Purpose channels of Next Avenue and former Managing Editor for the site. He is the author of "How to Avoid a Mid-Life Financial Crisis" and has been a personal finance editor at Money, Yahoo, Good Housekeeping, and CBS MoneyWatch.
Read More