One of the Original 'Nicest Kids in Town'
Baltimore man shares stories of his time dancing on 'The Buddy Deane Show' — the model for the movie 'Hairspray'
As he takes a sip from his black-and-red mug with Elvis Presley's face plastered on one side, Baltimore County resident Frank Gobbel, 81, reminisces about his place in rock and roll history.
Today, Gobbel is a retired engineer living a quiet life in Reisterstown with his wife of 58 years, Pat, but when he was a teenager, he was a local celebrity.
"Frank's life is much more interesting than mine," Pat says with a laugh.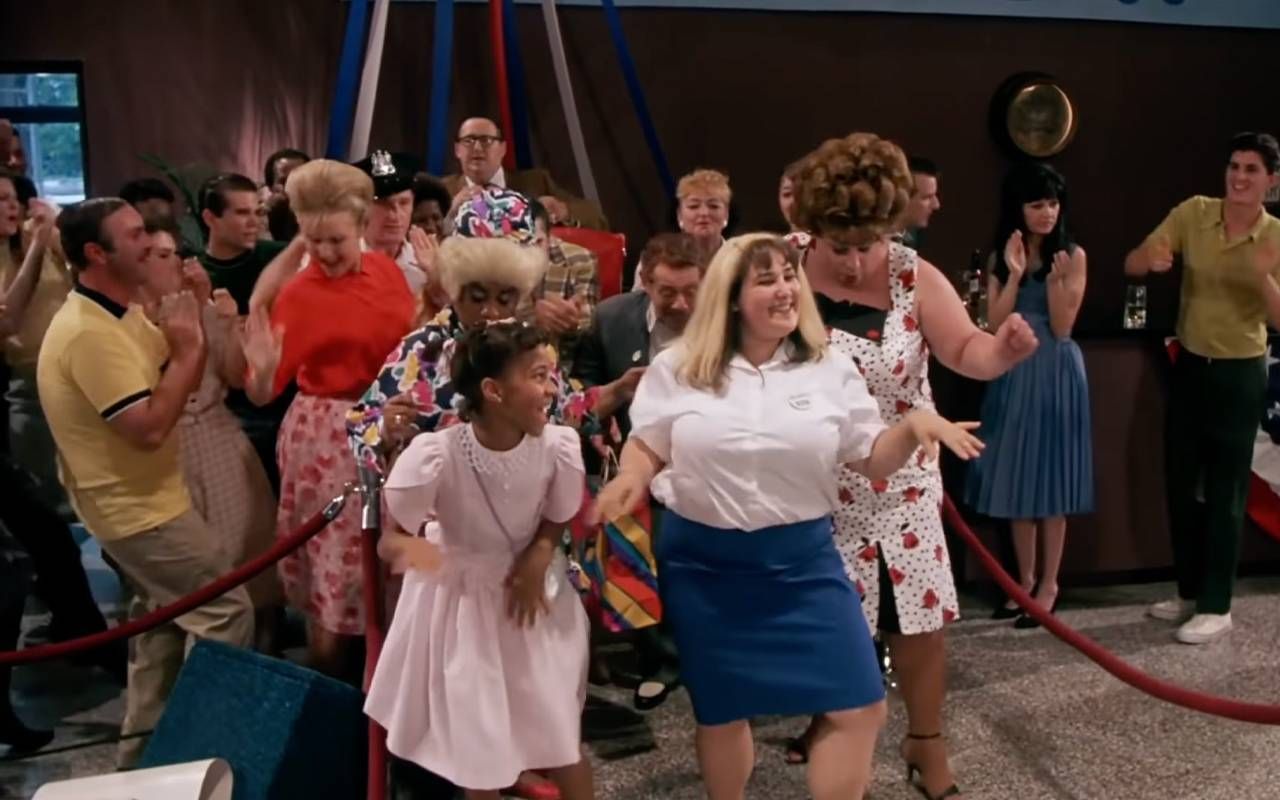 Dancing on TV
Fans of the Broadway musical and 1988 John Waters film "Hairspray" may be familiar with a television program featuring teenage dancers called "The Corny Collins Show."
"Even my mother watched it; she loved that I was on there."
The dance party-style variety show was based on the real-life "The Buddy Deane Show," which premiered in 1957 and ran through 1964 on WJZ-TV, the ABC affiliate station in Baltimore, Maryland.
For three glorious months in 1957, Gobbel was a part of the cast.
The show was widely popular in the greater Baltimore area among teens and adults alike. "I watched it a bit growing up, but I was still young then," says Pat.
"Even my mother watched it; she loved that I was on there," Frank says. As he explains, Buddy Deane was a radio DJ, "who somehow got a gig on TV."
Showtime!
The set was a small, compact room in which Deane, the featured musician(s), and a few dozen teenagers would dance around and perform. Buddy Deane and the star would sit on chairs in the middle, while the rest of the cast would smile and dance behind them.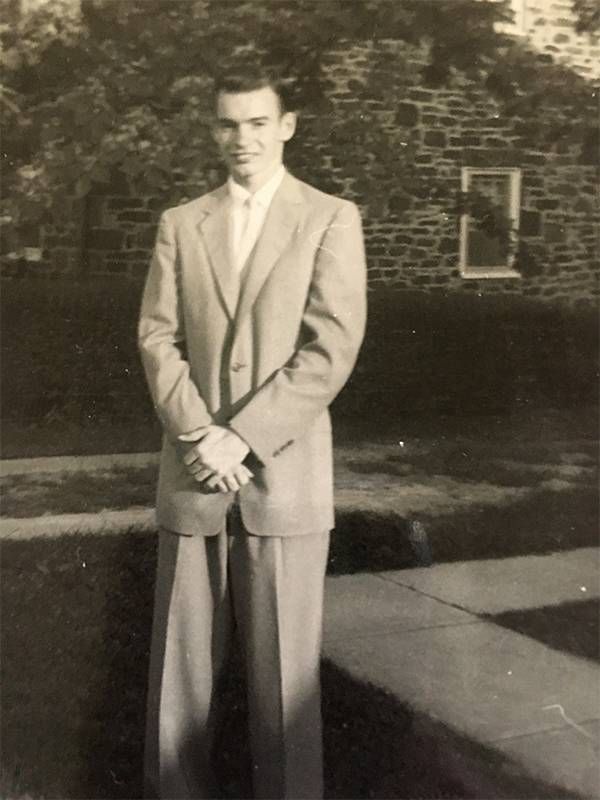 "I was 15, 16 years old, and my buddy Norm talked me into auditioning. We did and we both made it. They called you 'committee members.' There were permanent members, but we didn't want that," admits Frank. "We stayed on for about three months, and we [were there] every afternoon from 3:30 to 4:30 pm."
Baltimore teens served as background dancers and performers when musicians would make appearances. "You just had to dance, and the more the viewers liked you, the closer to the front you would be," Frank explains.
Fan Favorites
"Some dancers were fan favorites," he recalls. "People would send in telegrams and say things like 'Oh I want to see the girl with the blonde hair with the blue dress at the front or something like that.'"
"Buddy Deane asked, 'Where's Frank Gobbel?' I looked around and said 'That's me!'"
Frank, too, had his moment in the spotlight. "Not that I was that great, but someone sent in something for me … and Buddy Deane asked, 'Where's Frank Gobbel?' I looked around and said 'That's me!'"
Turns out that a telegram had been sent in by a girl named Catherine, and she asked to see Frank dancing closer to the camera.
"You still remember her name?" Pat asks Frank, earning a nod and nervous laughter from him. 
Dancing With the Stars
Often variety shows like "The Buddy Deane Show" would select fan-favorite dancers to dance with the celebrities as well. During Frank's peak on the program, he too was selected to dance with a star.
On the day that Kathy Barr, a vocalist who mostly performed in musical theatre or nightclubs, was featured, Frank was selected to dance with her, placing him in the spotlight for the episode.
"When Jerry Lee Lewis came out, he said, 'I'm not lip syncing,' and they got out a baby grand piano out for him."
Many famous artists of the time were featured as guests including Paul Anka, Wink Martindale, Frankie Avalon and Frank's favorite guest – Jerry Lee Lewis.
"I even remember the outfit he had on — a red checkered shirt and red pants," says Frank.
Lewis was at his peak of popularity at the time, and left the entire cast, including Frank, starstruck.
"On the show, all the stars would play their record and lip sync, but when Jerry Lee Lewis came out, he said, 'I'm not lip syncing,' and they got out a baby grand piano out for him. He sang live right there," Frank recalls.
Lewis performed his number one hit at the time, "Whole Lotta Shakin' Goin' On." He was the only artist during Frank's time on the show to perform live.
"Even Paul Anka lip synced when he was on the show," Pat adds.
Real-Life 'Hairspray'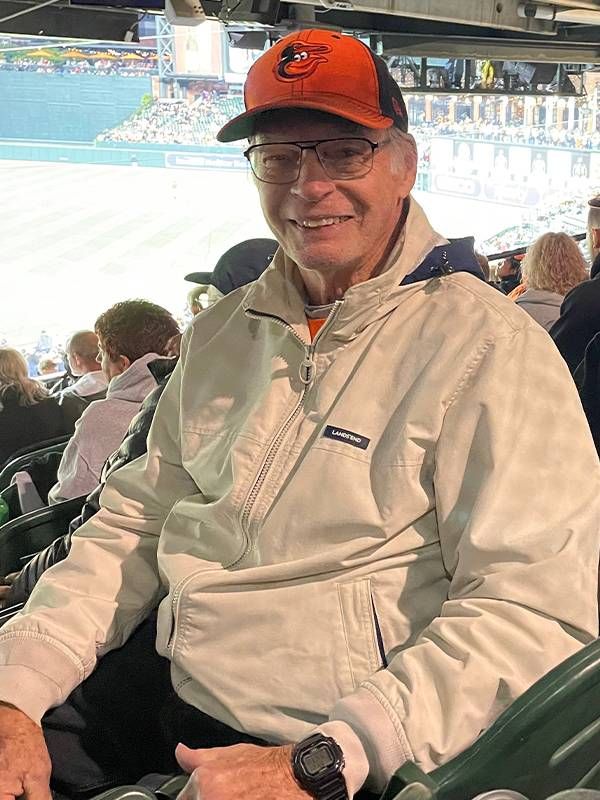 In 1964, "The Buddy Deane Show" was taken off the air because WJZ-TV's station owners refused to allow Black and white teens to dance together on the program. The struggle to integrate the dance show is recreated in John Waters' 1988 film version of "Hairspray" in which white committee members befriend Black teens and together they protest segregation on the show, but also at a local amusement park.
Having been a dancer, Frank remembers "The Buddy Deane Show" fondly.
"Whenever I tell people I was on the show, they're like 'you were?!'" says Frank. "It was a great time of my life."
Frank and Pat now enjoy a quiet retired life. Individuals driving by his house would never imagine that the older man gardening in his yard was once on television, grooving and dancing, with a "Whole Lotta Shakin' Goin' On."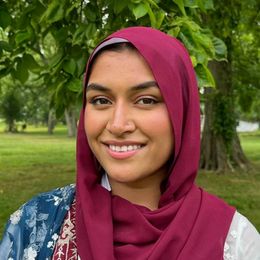 Navara Syed
is a rising junior at the University of Maryland, Baltimore County. She is majoring in political science and minoring in journalism and public health. After graduation, she hopes to earn her J.D. and pursue a career in international human rights law. In her writing, she shares the stories of those around her neighborhood in Baltimore County, Maryland, hoping to show all the ways we are connected to each other.
Read More