How to Organize a Retreat
Arranging a meaningful group getaway is easier than you think
If you have a group of friends who share a common interest — writing, art, religion, parenthood, running, yoga — you have a retreat in the making. A retreat is a group vacation, but with a purpose beyond tourism or leisure time. With a successful retreat, shared relationships will help energize the group and come up with ways to pursue the shared interest.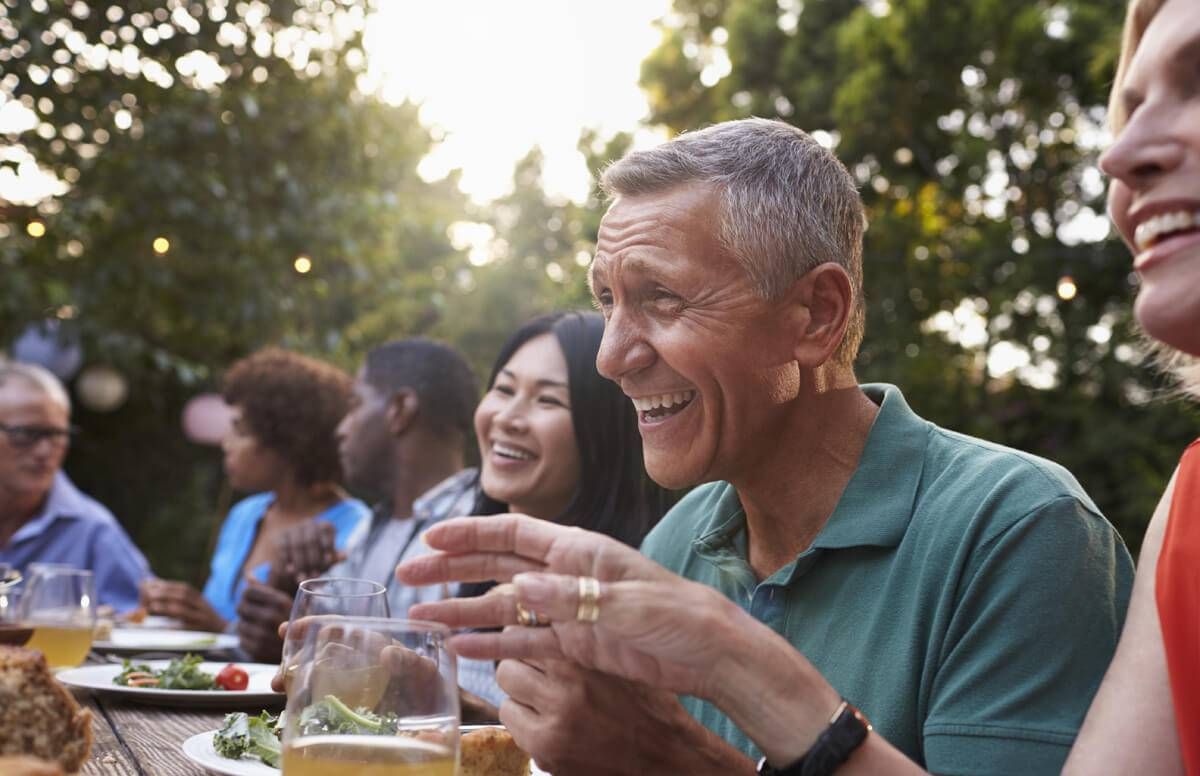 While retreats can be co-ed or male only, most retreats draw primarily women. "I think that women tend to go on writing retreats more than men, because generally speaking, they are socialized to want to dig deeply into their voice and self-expression," says author Laura Munson, founder of Haven Writing Retreats and Workshops in Montana.
Mixed media artist Nancy Monson, 58, says that after each time she shares a few nights with a group of quilters on a retreat, "I feel very inspired —  and that's what makes this a retreat." Over the years, her group members have branched out into other forms of art, which they share. "We teach each other and expose each other," says Monson, who is based in Connecticut. "I come home and I'm energized to try a lot of different things."
Interested in booking your own? There's a handy retreat-planning checklist online at the Center for Community Health and Development at the University of Kansas.)
Here's what else you need to know to pull a retreat together:
Plan ahead. Retreat organizers like Helene Van Manen, of Pueblo, Colo., recommend setting a date at least six months in advance.
Work with the group's budget. When it comes to cost, retreats can be scaled up or down in price. A less expensive retreat might involve a modestly-priced house rental that is relatively close to all guests, who can bring their own groceries. If cost is less of an issue, more exotic location — a hotel instead of a rental home — and bringing on a coach/facilitator like Van Manen are options.
Don't make it too long. As long as you're not traveling internationally, four days seems to be the sweet spot for a good retreat.
"You don't want to go much longer; it's hard for people to take off a solid week to do something like that," says Jeannie Ralston, who organizes Mexican yoga-oriented retreats through the 45+ online community she founded, Next Tribe. Ralston also thinks a retreat should have no more than 12 people, for the sake of intimacy and for logistical reasons: "If you're going out to dinner with more than 12 people, there's so much more to arrange," says Ralston.
Find a neutral location. Choose an offsite place like an AirBnB even if someone in your group has a vacation house. Munson believes that if the retreat is at someone's home, "One person is going to feel like they're the host." She recommends finding a spot that's big enough (or forming a group small enough) for everyone to enjoy his or her own bedroom at the end of a communal day.
Seek a place that's near some sort of physical activity. It could be hiking, horseback riding, swimming or something else. "If you're going to be doing some writing exercises, then I think it's important to then get out of your head and into your body after that," says Munson. "Arrange it so that you're not in your head all day. If something's in your head, move it through: get the body moving, stretch, take a nice walk."
Set a light agenda. A simple way to give your retreat structure is to share what you know: On Monson's artistic retreats, the group would show each other what they'd learned over the past year and teach each other new techniques, also working on a shared Round Robin project among the seven women in her group.
Other options include inviting a guest speaker or committing to modest, specific goals per day. For instance, every morning from 10 to 12 could be dedicated to yoga or silent reading or writing. Just make sure there is plenty of time for rest, exploration or physical activity.
It's okay to suggest a few group guidelines to keep the retreat on track and light-spirited. At Munson's Haven retreat, they practice Thanksgiving dinner rules: "No politics or religion. Nobody's here to fix anybody. If you're a life coach, you're off duty."
On one retreat, Connecticut goldsmith Judith Kaufmann's women's group ceremoniously turned off their cell phones and placed them on a tray: "Then we danced around it like a bunch of crazy people," says Kaufmann, 62. With those distractions gone, it's easier for her group —  which has met for 30 years — to catch up on things.
Collect money and coordinate meals: A group email, shared calendar or electronic document lets guests sign up to note which meals they are willing to cook or purchase (and to indicate food restrictions). Or you can just freestyle it, like Monson's mixed media group. Says Monson: "One woman brings beer and chips. There's always plenty of wine. Somebody always brings flowers. We have a ton of cheese. Once, we called it Cheesemageddon."
Paypal or Venmo are all simple ways to share rental expenses via cell phones or computers. Make sure the lodging deadline for receiving a refunded deposit and any other cancellation policies are clear to the group so there aren't any hard feelings or confusion if there's a change of plans. Ralston also suggests setting signup deadlines and a date by which people can cancel while also receiving a refund.
Stay in touch before the retreat: An email or text thread or private Facebook group is a great way to organize and stay excited about the retreat, says Kansas City wellness coach Melanie Nicsinger, who coordinates yoga retreats.
"You build excitement and get to know people's personalities before you get together. Even if you're friends, it gives you long term excitement that you can build," she says.
Plus, assuming your retreat turns out to be as restful, fun and rejuvenating as you hope, your group can all the more easily plan the next one.
Claire Zulkey
is a freelance writer in Evanston, Ill. She is the author of the young adult novel An Off Year, and runs the longstanding Chicago reading series Funny Ha-Ha. You can learn much more about her by going to Zulkey.com.
Read More