Our Small and Memorable Wedding
A second marriage for both of us, we wanted an intimate and low-key event
Late on a Thursday afternoon, my fiance, Perry, and I stood at the threshold of my family room. I brushed off a piece of lint from his black tuxedo, then clutched the right side of my dusty rose gown to avoid tripping on the delicate hem. As classical music poured out of my younger son's iPhone, we descended the three steps. I smiled at my two sons positioned to the right of the Justice of the Peace and Perry's two sons on her left. Three friends doubling as required witnesses watched from our gray sofa as we recited our vows.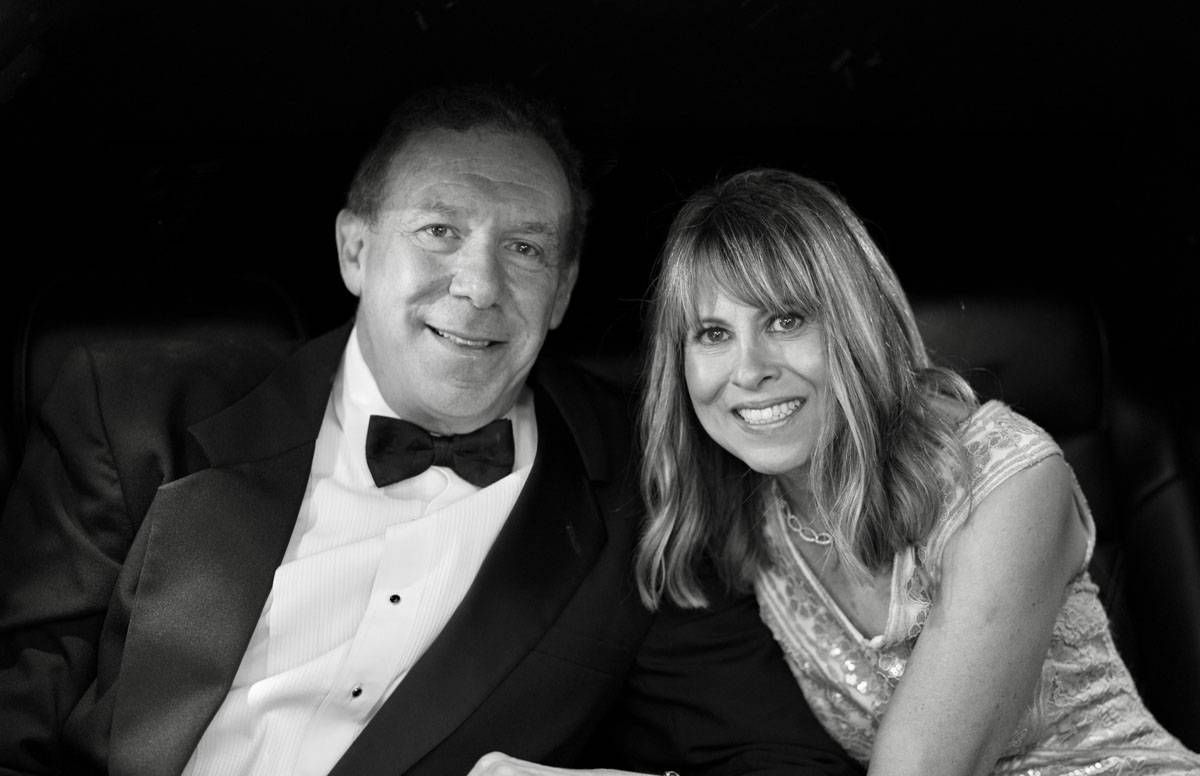 Our simple, intimate ceremony was a stark contrast to each of our first weddings orchestrated and executed years before. Missing from our small event was a year of stressful preparation, gift registries and guests that included more of our parents' friends than our own. This time, our wedding celebration was for us.
Perry and I met in high school. My cousin lived with my family during his senior year and my dad — Perry was one of his patients — asked if he would introduce my cousin to his classmates. When the school year ended and my cousin flew home, Perry and I became close friends, but never dated. Less than 10 years later, I attended his wedding. The following year, I married my first husband and moved 500 miles away.
We limited our guest list and waved off stealth requests to attend.
More than 20 years later, both of us divorced, Perry and I reconnected through a mutual friend and plunged into a long-distance relationship. We alternated weekends between his city and mine, depending on our childrens' schedules. Juggling his four sons' activities and my sons' school commitments made our flight plans as erratic as our teenagers' moods. We talked about getting married but kept the time frame vague.
No Family, No Friends, No Stress
A month before our seventh anniversary of dating, Perry insisted we take a trip to Las Vegas and drive to the Grand Canyon. (During college, Perry and I visited the canyon as friends.) All morning, Perry had seemed off, a bit preoccupied. After 30 minutes of eyeing the Colorado River, I turned to ask if he was ready to leave. He slid off his baseball cap, wiped his brow and reached into his pocket. Apologizing for not getting down on one knee for fear of plunging over the edge, he proposed.
During the two-hour drive back to the hotel, we fired off ideas for the perfect ceremony like a creative team brainstorming their next ad campaign. A few of our suggestions were serious and viable; others were ridiculous and out of the question.
"We can get married by Elvis tonight," Perry said.
"We can't do that!" I said.
"Why not? It would be you, me and Elvis!" he said.
"No, I can't do that to my sons. They would want to be there."
With the King of Rock and Roll out of the picture, we focused on planning an intimate wedding, or what my family and friends still refer to as "the event we weren't invited to attend." We limited our guest list and waved off stealth requests to attend. "I won't tell anyone," Perry's sister said. "No one will know I was there," said a friend. But if we agreed to invite one friend or family member, we would have to invite another. Our stance remained solid: No family, no friends, no stress.
A Wedding on Our Own Terms
If anyone questioned me about our wedding plans, I convinced them we were maintaining a low-key stance. Our ceremony, after years of dating, felt inconsequential and simply a formality. We felt married, minus a certified document from the state and a future upgrade in my health insurance.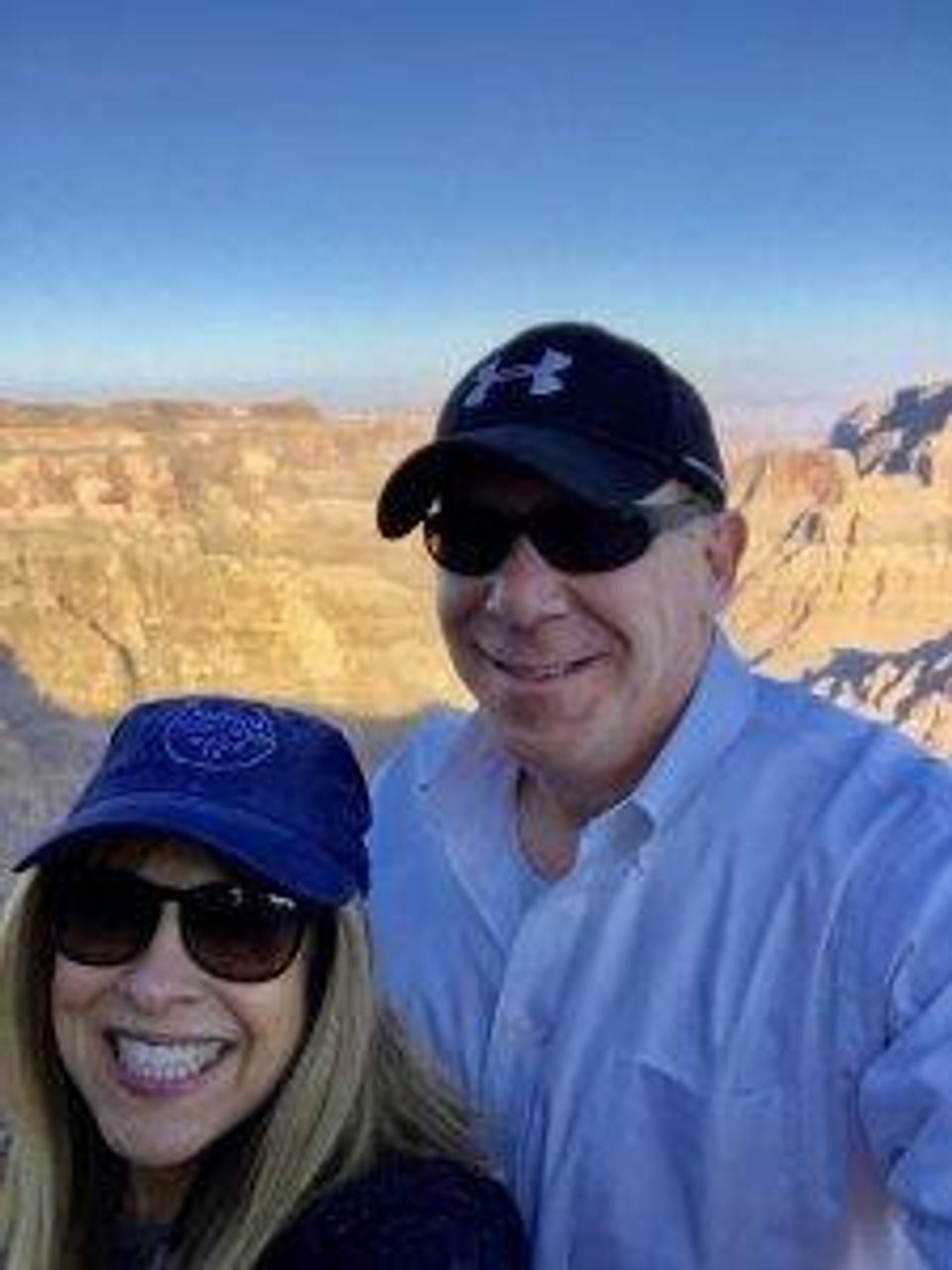 But a few weeks before our wedding, my attitude changed. I was eager to honor our official commitment to each other. Rather than accept a friend's offer to host a shower or party, I invited my closest girlfriends to lunch. I hadn't felt as keyed up about my first wedding as I was for my second. I even decided to forego my favorite go-to dress in favor of a wedding dress.
The next week, my younger sister and her daughter trudged through several stores with me. After two hours of fruitless shopping, my sister insisted I try on a full-length gown. I stepped out of the dressing room, stood on the small platform and peered into the three-way mirror. My niece clapped her hands and said, "That's the one!" My sister said, "It's made for you!" For the first time since I accepted Perry's proposal, I felt like a bride.
Three months after our wedding, we hosted a reception at a local winery. Surrounded by 30 friends and family, we ate, drank and toasted to our union. After our sons' toasts: "Thanks for making my dad happy" and "I'm glad you found each other," it was my turn. I lifted my glass and scanned the room filled with guests, all of whom played a significant role in our lives. "Everyone here is someone we love," I said. "Thank you for celebrating with us."
Our ceremony was small, but memorable. Our reception was manageable, but meaningful. By foregoing a crowded, impersonal event, we celebrated our wedding on our terms. Even better, our friends and family finally understood our need to exclude them from the ceremony.
We're still working on my mom.