New PBS Film Explores How We Feel About Death
Let that question shape your life, urges 'Into the Night' filmmaker Helen Whitney
Dylan Thomas' famous villanelle urges us to "Rage, rage against the dying of the light," not to "go gentle into that good night."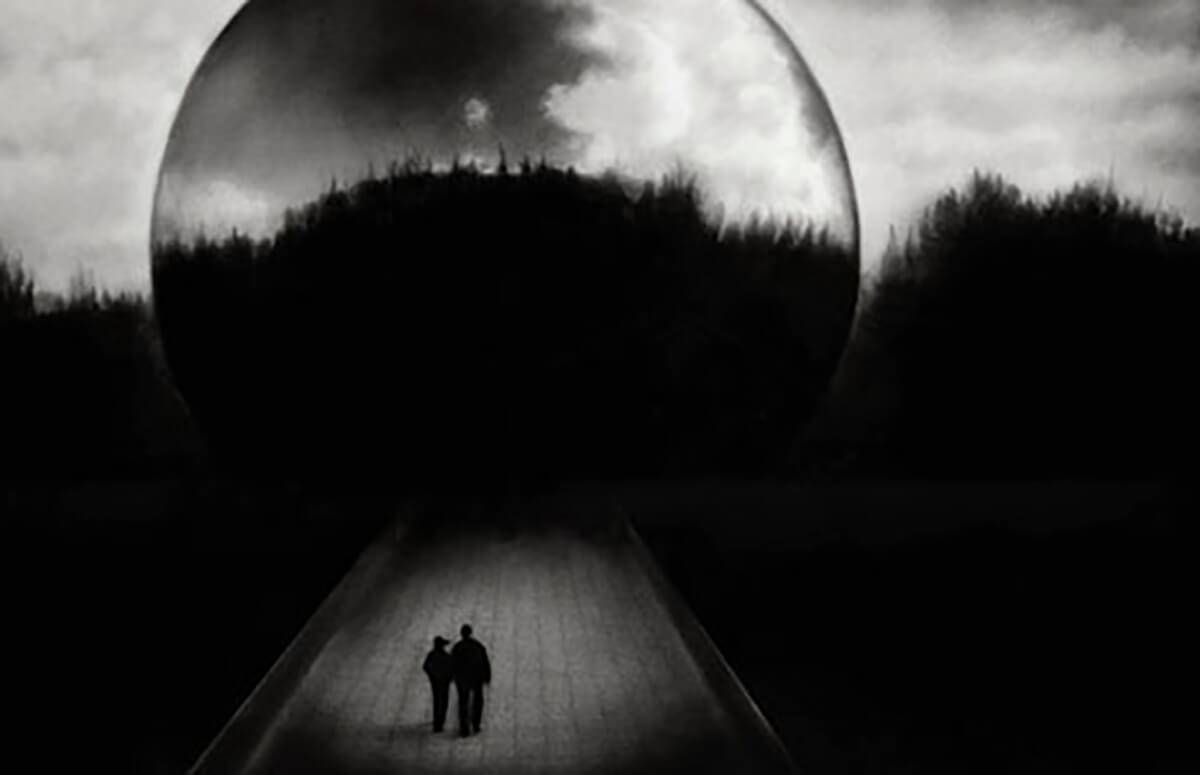 When he sent it to his editor, Thomas wrote, "The only person I can't show the little enclosed poem to is, of course, my father, who doesn't know he's dying."
It's enormously ironic that not even the famed poet could talk to his own dad about dying, though according to scholars, the "dying of the light" refers to his father losing his eyesight, not death. Still, it perfectly captures two opposing viewpoints on the topic and is often quoted in conversations about death.
Into the Night: Portraits of Life and Death, a documentary by acclaimed filmmaker Helen Whitney to be aired on PBS stations Monday, March 26 (check local listings), puts that uncomfortable question front and center.
One man in the film adamantly agrees with Thomas: "You're damn right!" he insists. "What is this death stuff? I didn't sign up for that. I signed up to live, OK?"
There's a problem with that idea when that person eventually dies, a woman counters: "If they were a fighter, are they now a loser? Are they a quitter? Are they a failure?"
Novelist Jim Crace raises a larger issue: discussing a taboo subject.
"I don't go around having conversations like this with friends. I don't go into the pub and talk at this level. I wouldn't talk like this to my wife. She'd say, 'Get a grip.'" But, he continues, "Isn't it odd that we don't have conversations on these big issues?"
Can We Talk?
Whitney's film takes death on fearlessly — and thankfully spares us academic studies, popular how-to's and the usual authoritative pronouncements. She doesn't tell us what to think or feel, but rather brings us unique perspectives from people who have examined death deeply.
There are moments where you are tempted to look away, such as peering into the crematorium as human bones and ashes are being raked. But interspersed among the interviews are nods to life: an insect on a leaf, a bird in flight, the staggering grandeur of the cosmos.
There are moments of humor as well, as when we see a man lying supine being measured for his custom-made coffin, then turning to his side, posing like a pinup.
Toward the end of the film, narrator Sharon Stone notes that some won't be able to decide about the matter. Death may be sudden, or dementia may steal our capacity to make decisions. But the documentary urges us to allow death to provoke us to live more intensely.
Nine Views on Death
The film showcases nine quite different people. Some of them were in the death business, like the deathphobe who faced her fears by becoming a Los Angeles mortician and funeral industry rabblerouser, Caitlin Doughty, and Max More, a cryonicist who aims to outlive the Grand Canyon by using technology to overcome aging and death.
Some were so deeply affected by the death of others it changed the trajectory of their lives. Against a mesmerizing backdrop of interstellar gas wombs which give birth to thousands of stars, astrophysicist Adam Frank describes the death at age 16 of his beloved brother. Adam Frank was only 9 at the time.
Frank wanted certainty; timeless equations that don't decay or change. He later questioned that view. Frank now believes the lust for certainty is damaging humanity. "It's what drives people to take rigid stances, and it's in that rigidity that so much violence occurs," he said.
Pastor Vernal Harris nearly lost his faith in God after the deaths of his sons. Harris could not believe that the God he preached about left him to bear such loss by himself.
"It interrupted my relationship with God," he confessed. He haunted the cemetery his sons were buried in. Finally, a vision-like dream of his son Paul renewed Harris' faith.
A few folks, such as Phyllis Tickle, experience near-death. She claims this removed her fear of death, and desperately wanted to discuss her out-of-body experience with her physician husband.
"He would not let me have those conversations. It defied everything he had been taught in med school," she explained. In his view, the explanation had to be physiological or because she was clinically dead.
But Tickle didn't let that diminish her experience: "I kept saying, if I were clinically dead, then I've got to tell you what is on the other side of being clinically dead is really nice!"
Sweet Surrender
One of the most touching portraits featured Jeffrey Piehler, a Kansas City heart surgeon diagnosed with cancer who embraced death with ecstasy.
Initially, Piehler went through denial. The first time he had chemotherapy, he looked around at the sick patients, and thought, "Well, I look as good as the people helping out here." He believed he could get through it looking just as nice as the people who had accompanied him to treatment.
But halfway through therapy, he looked in the mirror again. "And I said, my God, you look just like everyone in the waiting room," Piehler recalled. "I knew as a physician that most of those people were going to die. And I knew at that point that I was, too — and that the next person coming to that door looking in for their first dose of chemotherapy was going to look at me and say, 'Wow, I hope I never look like that guy!'"
The Meaning of Friendship
Eventually, Piehler started looking at caskets and decided that none of them were right. He commissioned his friend Peter Warren, an artist who works in wood, to build one for him.
Warren recalled that Piehler feared being completely reliant on others.
"He doesn't want to make anybody uncomfortable and wants it all to be squeaky clean," Warren recounted. "I've seen this. And it's ugly." But he assured Piehler, "I will be there. I'll take care of you. I'll wash you. I'll wipe your ass. If you need to be cleaned up, I'll clean you up. It was a really powerful moment for both of us."
Piehler, awash in gratitude, asked: "Can you imagine a friend like that? Having a friend say that to me makes all of this worthwhile."
He added: "People ask me if can you do this [experience the ecstasy] without having a death sentence? I don't know. But I would never go back to the way I was before I had incurable cancer."
Deborah Quilter
is an ergonomics expert, a certified Feldenkrais practitioner, a yoga therapist and the founder of the Balance Project at the Martha Stewart Center for Living at Mount Sinai Hospital in New York. She is also the author of Repetitive Strain Injury: A Computer User's Guide and The Repetitive Strain Injury Recovery Book.
Read More