Why More and More People Are Eager to Mentor
Being a life Sherpa for a younger person is low cost and high reward
There's a mushrooming mentoring movement in America. And that's great news both for people over 50 who mentor as well for younger people who are the recipients. Let me tell you what's happening, and why.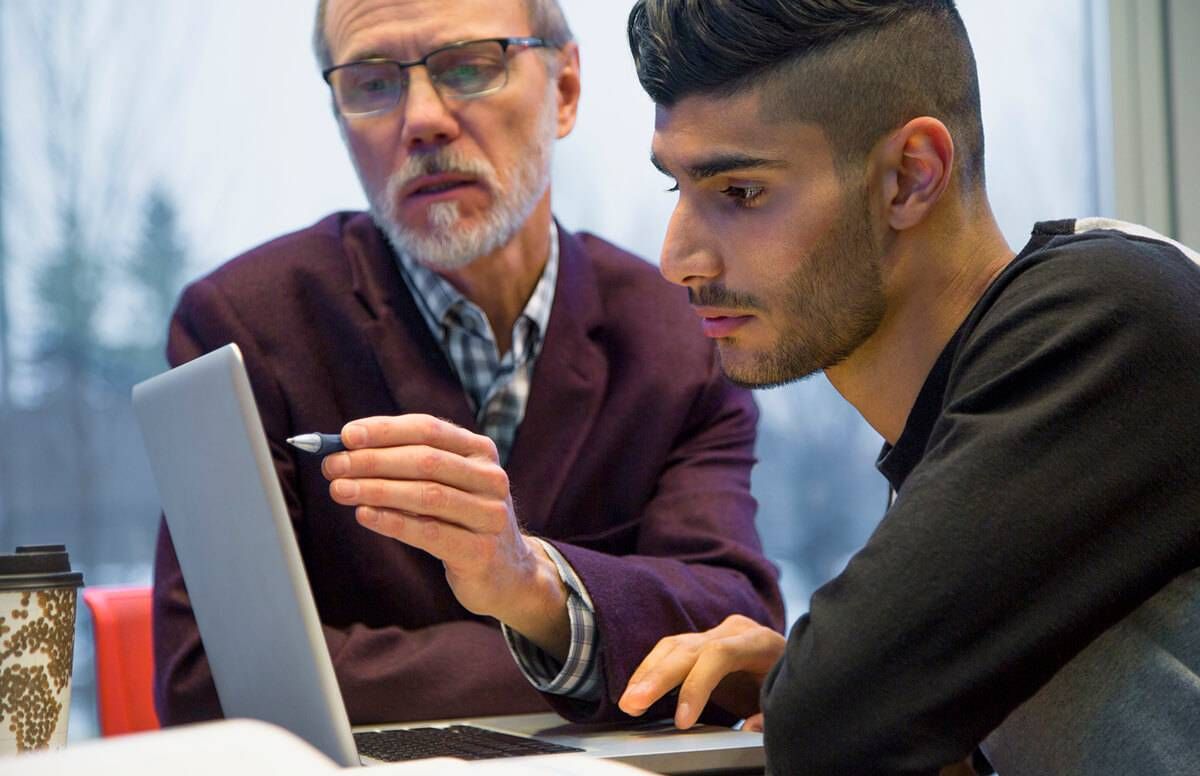 I was recently in Sedona, Ariz., at a learning and networking conference for the central U.S. region of YPO — a global community of 24,000+ chief executive officers in 130 countries. (YPO was formerly known as Young Presidents' Organization and merged with World Presidents Organization.) A board member described several of the group's current initiatives, including a greater emphasis on creating mentoring opportunities for its members.
In a subsequent conversation with YPO's Chief Executive Scott Mordell, he said a survey showed that about half its members were interested in mentoring and about half were interested in being mentored. The ones who wanted to mentor, according to Mordell, said "I would learn and become a better person from mentoring."
The New Encore.org Mentoring Campaign
Then there's what's happening at Encore.org, the marvelous social enterprise based in San Francisco dedicated to encouraging people in the second half of life to embrace second acts for the greater good.
During the week of November 14, this group will launch its Generation to Generation campaign — a five-year initiative to get one million people over 50 to dedicate time, talent and experience to improving the lives of young people. Among Encore.org's initial partners in this worthy mission: Strive for College, National Mentoring Partnership and Boys & Girls Club of America, organizations with mentoring at the core of what they do.
It's the kind of mentoring Beasy McGlothilin does. She was an executive at Traveler's Insurance in Minnesota for more than two decades before retiring in 2007. Her "retirement" initially included working part-time as a fundraiser at a young women's mentoring program in the Twin Cities and board member at a charter school in a low-income neighborhood. These days, she mentors as a volunteer through the young women's program. "I want to work with kids to show them that anything is possible," she says.
Betsy Werley, director of network expansion at Encore.org says: "The mentoring opportunities are critical."
A Resource America Can't Ignore
The folks at the Stanford Center for Longevity agree. "With a new generation of Americans reaching their 65 birthdays at a rate of over 11,000 each day, and with 32 years added to life expectancy since 1900, this is a resource we can't afford to ignore," write the authors of the center's report, Hidden In Plain Sight: How Intergenerational Relationships Can Transform Our Future. The Stanford Center also thinks the nation could benefit from a national intergenerational model for matching older and younger participants.
Mentoring is hardly new, of course. Socrates and Plato. Merlin and Arthur. Freud and Jung. Sylvester Stallone and Adonis Creed. (Sorry, had to include that one.) Still, I don't think it's a coincidence that two very different organizations are emphasizing mentoring right now.
A major reason seems to be an aging population eager to impart hard-earned lessons to a younger generation, to help improve their odds of success in life. The desire to give back is powerful, especially to help younger people from low-income families and neighborhoods to acquire the kind of social capital and guidance that will help them thrive.
The lure of mentoring for older Americans at work and in the community was nicely captured by the late Warren Bennis, professor of management at the University of Southern California and Robert Thomas, director of research at the Accenture Institute for High Performance in Geeks & Geezers: How Era, Values and Defining Moments Shape Leaders (geeks are young leaders and geezers older leaders – he uses "geezers" tongue-in-cheek).
"Our geezers understand, as we all should, that the successful old can lead the way as we deal with the inevitable challenges of finding an exciting, useful, healthful place in a culture that continues to despise and fear old age," they write. "Building and maintaining networks across generations, organizations and cultures is a way to learn continuously and to leverage the insights of people who have a genuine interest in your growth and success."
Once Mentored, Now Mentoring
That's Mordell's experience. Before becoming CEO at YPO, he worked for a variety of companies, including a 19-year stint with Duchossois Group, a privately-held group of businesses in Chicago. "I look at my career and every step of the way I had someone mentor me," he said. "So, I am enrolling in our program and I plan on mentoring."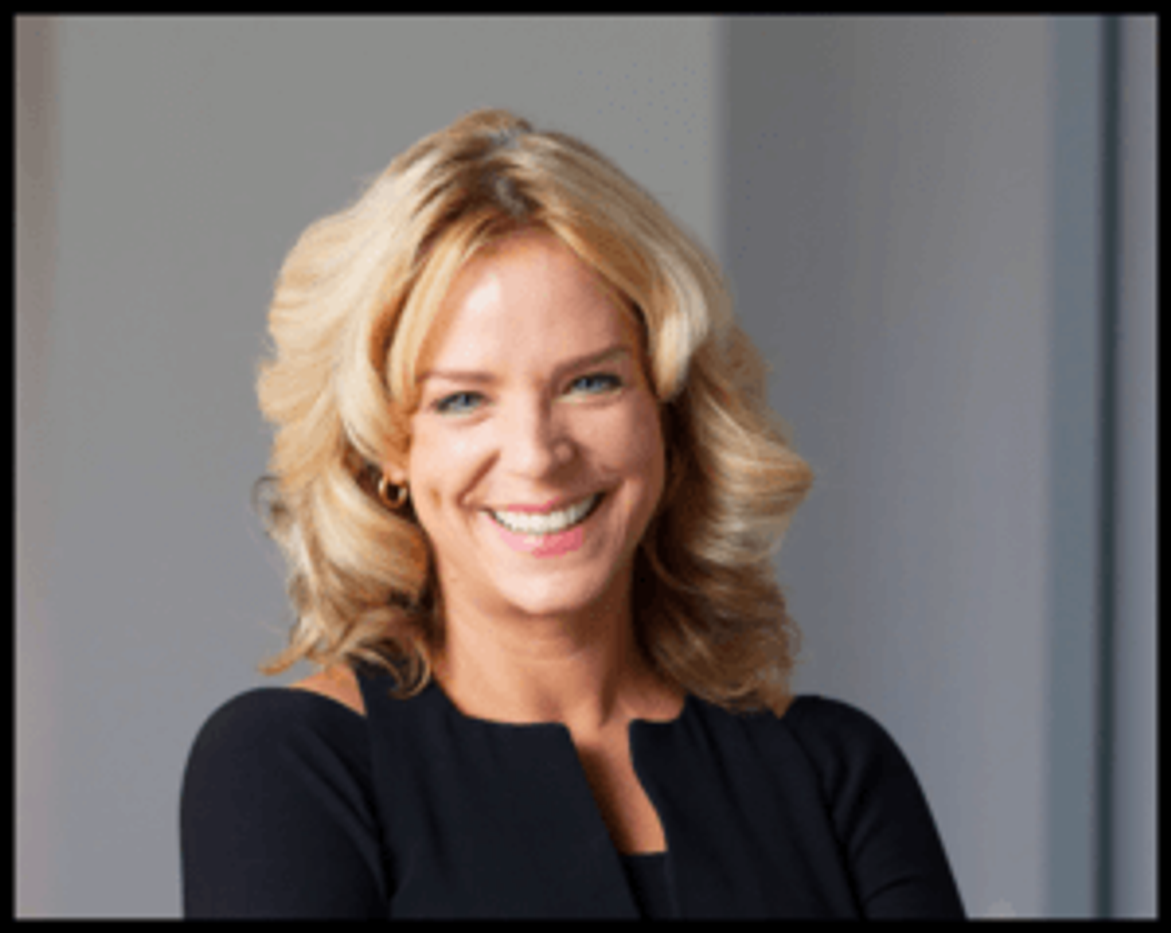 Television host Soledad O'Brien has a similar view. Her Soledad O'Brien and Brad Raymond Starfish Foundation offers financial assistance and mentorship to disadvantaged children to go and finish college. "Any single person who has been successful, if you ask them what made you successful, at some point they get to the who helped them—the mentor. The same is true for me," she said in The Huffington Post.
The other factor at play is an impressive body of scholarly research supporting the benefits of mentoring for mentors and mentees. Students who meet regularly with their mentors are 52 percent less likely than their peers to skip a day of school, according to a Big Brothers Big Sisters survey. You can learn more research behind mentoring in Elements of Effective Practice for Mentoring from the National Mentoring Partnership.
"The past 20 years has been a golden age of mentoring research," says Ellen Ensher, professor of management at Loyola Marymount University in Los Angeles and author of Power Mentoring. "People realize that mentoring is something that is relatively low cost and high reward."
That insight rings true for Christy Moore, who says she wouldn't be where she is today with her mentor. (Moore is CEO of Valley Leadership, a Phoenix-based nonprofit that trains local professionals for leadership positions.) The first of her family to go to college and an abuse survivor.,Moore landed an internship at a nonprofit while getting a Master of Social Work at the University of Nevada-Las Vegas. The head of the organization "took me under her wing," says Moore. "She was literally life changing for me."
Quite a few people like Moore who were mentored earlier in their careers have become mentors themselves. At least once a week, she and her husband Mitchell now mentor a 15-year-old in foster care. They talk about all kinds of subjects, from life at school to his hopes for the future. "We're currently working with him to get good grades," Moore says.
What Makes for a Good Mentor
Interested in becoming a mentor? The National Mentoring Partnership says the qualities that make for a good mentor are:
A sincere desire to be involved with a young person
Respect for young people
Active listening skills
Empathy
Ability to see solutions and opportunities
Flexibility
Ensher adds one more: The ability to focus on what you and the mentee have in common.
That makes sense to me. After talking to people about mentoring, I've come to believe that the relationship is most fruitful when both you and the person you're mentoring learn from the experience.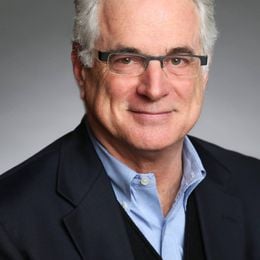 Chris Farrell
is senior economics contributor for American Public Media's Marketplace. An award-winning journalist, he is author of the books "Purpose and a Paycheck:  Finding Meaning, Money and Happiness in the Second Half of Life" and "Unretirement: How Baby Boomers Are Changing the Way We Think About Work, Community and the Good Life."
Read More