The Perks and Problems of the Senior Discount
Letting go of illusions about age can be a money saver
Not long ago, I was on my way to the movies. As I approached the marquee, I saw a woman in her late 30s, clearly unfettered and smiling at me. Although I was much older, I want to think she was taken with my full head of hair and trim physique. I'm also sure she would have loved my ability to use the word "unfettered" correctly. As I walked to the ticket window, my greatest fear was that I'd drop my wallet and when I picked it up, my back would lock. But then a more clear and present danger materialized.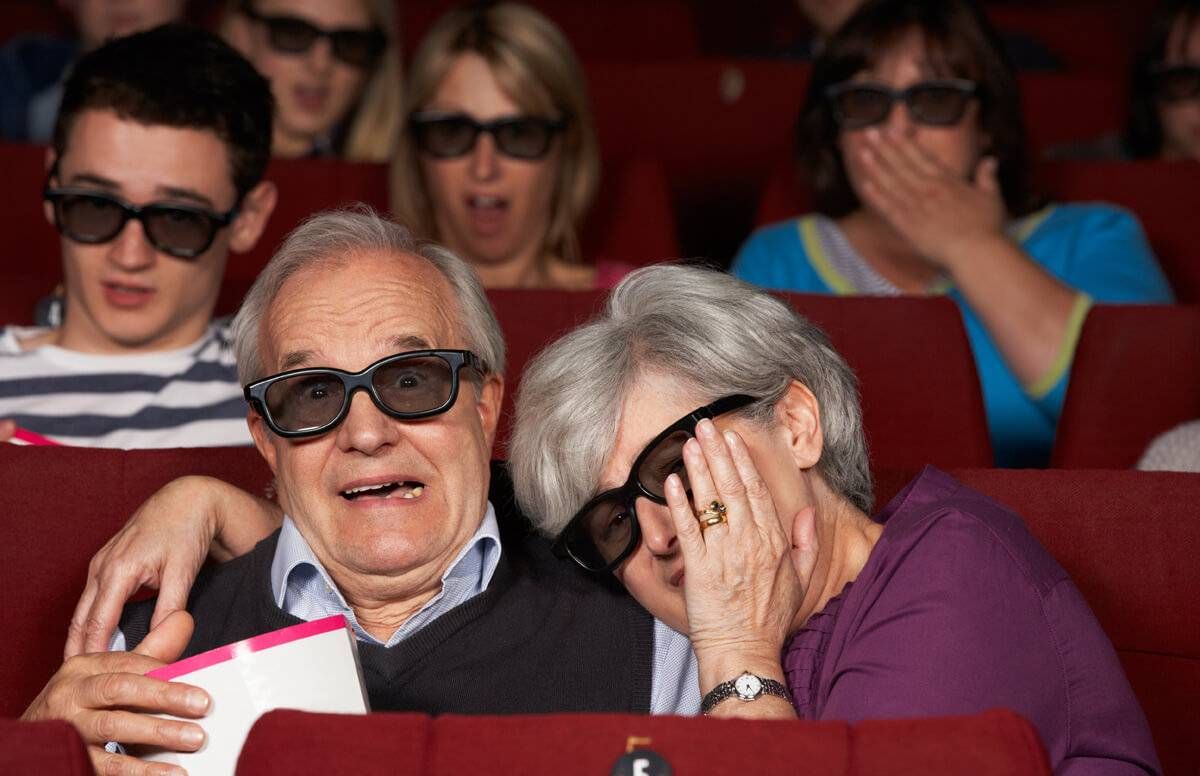 There was a small sign on the window: Customers Over 50 Half-Price Until 6. This prompted one very vital decision. I could pay full price and show this woman I was still a virile young dude. Or get that discount and risk her saying, "Could you please hurry it up, Pops?"
I asked for the regular ticket. After paying, I looked around. The woman was gone. As I went into the theater, I knew I'd have to skip lunch for the next two weeks to make up for this miscue and the steep ticket price.
The Benefits of a Senior Discount
When you become a member of the middle-aged tribe, you get a lot of depressing info aimed squarely at you. Like how to pay for your funeral now, so your kids don't get stuck with the bill. Or how soothing it would be to have one of those walk-in tubs.
However, lost in this blizzard of bad news is some of the good. There are also a number of swell discounts and bonuses just waiting for us, as long as we cop to our age.
Let's start with glasses. For a growing number of folks in our demographic, they are a fact of life. Face it. You have a prescription and you need some specs. Without them, shopping on the internet could be disastrous. You might end up ordering glassware, or worse, a DVD of Gladiator.
If you don't currently have glasses, just use your search engine. If you can find it. You will see a cornucopia of places with great savings on eyewear. That includes exams and help choosing frames, so you can end up looking cool like Morrissey or Patti Smith.
Once your new glasses are in place, you'll be amazed at how many other things are cheaper due to your age. Just look for Discounts for People Over 50. You'll see that the list is long and incredibly varied. For instance, I recently got 40 percent off a round of golf. So what if my swing looks like I'm hitting a piñata?
Also, check with your local government and see what it provides for people in our age group. Often there will be discounts for everything from dry cleaning to pet grooming. And if you are able to combine these two, you get another 20 percent off. Just wait until you see what your dog looks like after he's been washed and starched.
Letting Go of Illusions About Age
So why don't more boomers take advantage of these great perks?
I spoke to a geriatric psychiatrist who had an insight. He told me that to use a senior discount means accepting something disturbing. That you are aging. And that merciless process is going to continue.
Some people will even admit that using these discounts makes them feel closer to death. Men are afraid of being called "Pops." Women fear the maître 'd will walk them all the way to their table. Maybe call her "madame." Simply terrifying stuff.
Time moves on for everyone. Last time I looked, it was unavoidable. And this troubling aspect of life goes back to prehistoric times. But you've got something over these folks. For example, Australopithecus Man could not go into a fine clothing store and get 20 percent off an Armani suit. There's that.
It's time to let go of certain illusions. You are not a kid anymore, but a walker isn't imminent either. People in our age group can have a great time taking advantage of a variety of discounts. So next time you go to the movies, whip out that driver's license proudly. There's no reason to be embarrassed about anything. Except your picture.
Then, loudly and proudly, ask for the theater's discount. This not only means you can walk happily into the show, but you'll also have a few bucks left. So you can put a down payment on a box of Milk Duds. Last time I checked, they cost $12.50. Discounts are great, but let me remind you of the obvious. Nothing in this world is perfect.