Personal Shopping for My Mother
My mother always enjoyed shopping for us. Later in her life, we were happy to find her what she wanted.
Back in the 1970s and early 1980s, my mother relished her role as our family's personal shopper. As one of six children in a home adhering to a bare bones budget, my mother had never owned a dress or even a doll that had not been passed down from an older sister or cousin.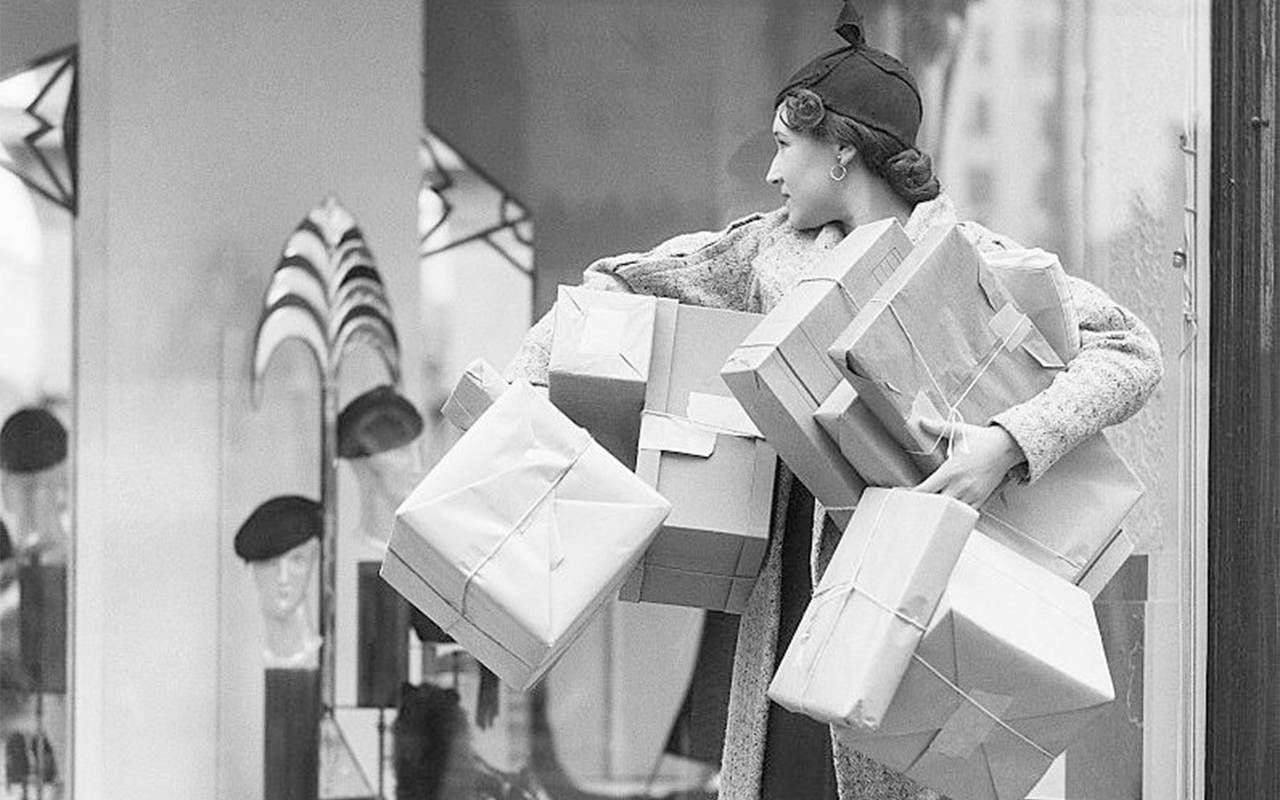 My mother used to explain that her frugal parents were "from Europe" rather than "European," and therefore shopping was not high on their list of edifying or even pleasurable activities. If my mother could economize in other areas, she pledged to flip that script for her own children someday and shield us from the shame of wearing "high-water" pants on growing legs or clothing with even one discreet stain.
As her own kids grew older and busier, my mom became our one-woman stylist team. It's not that we four kids were philosophically opposed to in-person shopping excursions. Generally, three-quarters of the crew was game to join trips to the overly air-conditioned Pembroke, Lynnhaven or Military Circle malls in Virginia. (Unsurprisingly, that reluctant 25% now wears a lab coat over her clothing to work.)
Trips to the Mall
My brother would retreat to the massage chairs in the electronics store surrounded by silent air purifiers, which helped diffuse my potent aroma when I showed up after exuberantly spraying myself with clashing cocktails of floral and powdery tester perfumes. My younger sister preferred to visit the puppies in the pet store, and occasionally, we would all stop for the frothy orange smoothies that would prove to be excellent practice for polishing off the drinks used in gestational diabetes testing during my pregnancies decades later. In theory, we did not mind shopping.
As one of six children, my mother had never owned a dress that had not been passed down from an older sister or cousin.
For years, though, my mom embarked on her solo ventures to the stores to procure and then return rejected or ill-fitting items. What kid had the time to purchase clothes on weekdays after school with all of the music lessons and homework, as well as orthodontist and dentist appointments for all of those 100 or so teeth among us?
My mother refused to set foot in stores on Friday nights or Saturdays because of the Jewish Sabbath. Southern Blue Laws locked store doors on Sundays, and catalog shopping was not yet a practical option. Personal shopping became the solution to our wardrobe challenges.
About once a month, following Youth Orchestra practices or piano and ballet lessons, my mom would summon the four kids into the living room. Perched on the gold couch with the clear plastic cover, my mother would dramatically dip her hand into a tissue paper-lined shopping bag from Rices Nachmans, Thalhimers, Leggett's or Smith & Welton department stores.
'Look What I Found'
"Look what I found for you," she would beam, presenting my indifferent older sister with a burgundy cable knit sweater or my brother with button down shirts. Well acquainted with hand-me-downs, my younger sister and I scrutinized our older sister's haul and eagerly accepted new turtlenecks spangled with a cardiology ward of red hearts.
During my inexplicable teenage "purple period," my mother indulged my affection for this hue by buying me a pair of purple Calvin Klein overalls, purple joggers and a purple puffer coat that she must have lifted from Violet Beauregarde of "Charlie and the Chocolate Factory" fame.
Half a century later, my siblings and I had become our mom's personal shopper. Mobility issues, heart failure and the pandemic disrupted her shopping habits. All of her favorite Southern legacy department stores had closed their doors for the last time anyway, and with the touch of a computer key, we could procure her poppy scented perfumes, Elizabeth Arden "Brick" lipstick #2 and floral bathrobes. She had never mocked my temporary predilection for purple, and we honored her delight in items sporting roses and butterflies.
Our Final Purchase for Mom
Seven months ago, when my mom passed away in Virginia, my siblings and I were left with only one more item to purchase for her — a headstone. She had pre-planned and pre-paid for her final arrangements, organizing her funeral service in the city where she lived for most of her life. But she wanted to be laid to rest almost 300 miles north near her older brother.
"Philadelphia brims with history," she explained when she casually revealed her burial plans during one of our daily phone conversations. "It's the city of brotherly love, the Continental Congress, the Liberty Bell, the original Wanamaker's Department Store, Ben Franklin and the University of Pennsylvania." I could hear her smile.
Although she planned the funeral details in advance, she neglected to leave any instructions regarding a headstone.
"'Spend eternity in Philly' could be their new slogan," I said with a touch of sourness. "You should work for their Chamber of Commerce, Mom."
The conversation made my stomach tighten and evoked that awful feeling of being a lost child at an amusement park.
"It's a wonderful city, and I'll be with family," she said.
My mom's mind was made up, and she had even set aside payment for the ground transportation to the leafy cemetery. 
"You know I'm such a nervous flier. I love a road trip, and I won't even have to stop to go to the bathroom," she said with a touch of irony.
On a warm day at the end of August 2022,  my mom got her final wish. Although she planned the funeral details in advance, she neglected to leave any instructions regarding a headstone. Maybe that was premeditated in order to corral her kids to work on this final project together.
Over Zoom calls and emails, the kids in our family researched Hebrew calendar dates, gathered photos of family headstones, selected Hebrew and English inscriptions, and developed impassioned opinions about gray versus red granite hues, polished versus honed finishes and engraving fonts.
This summer, on the anniversary of her death, we plan to dedicate her marker, polished black with a small rose in the corner. Her children will whisper to her, "Look what we found for you."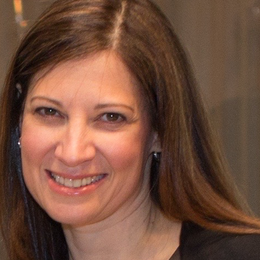 Sharon Forman
Sharon Forman is a reform rabbi, mother, teacher, and author of  The Baseball Haggadah: A Festival of Freedom and Springtime in 15 Innings. Raised in Norfolk, Virginia, she now lives with her husband and children in Westchester, New York, where she teaches bar and bat mitzvah students. Her writing can be found on multiple platforms, including a Tiny Love Story in The New York Times, Literary Mama, Read650 podcasts, and on her blog.
Read More