5 Reasons to Plan Your Funeral Now
No one likes to think about death, but planning ahead for your funeral is smart
(Editor's note: This story is part of a special report for The John A. Hartford Foundation.)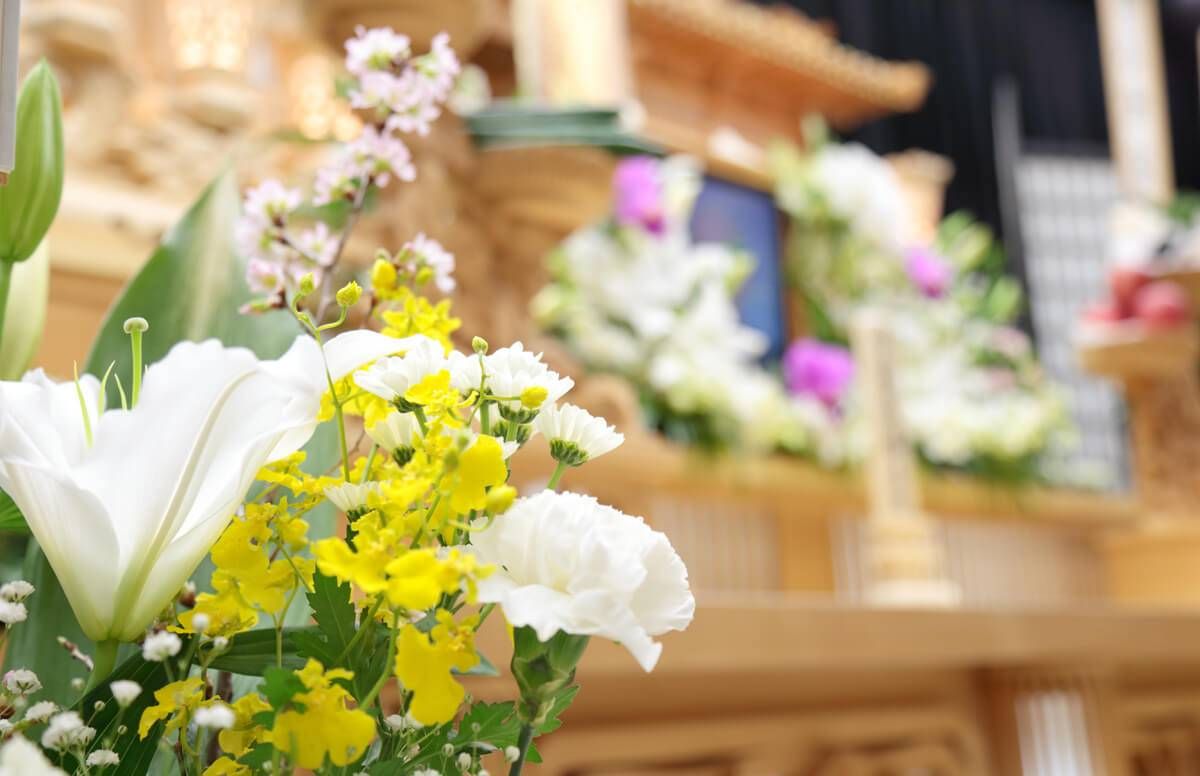 Although I didn't know it at the time, a week after my father received a terminal cancer diagnosis, he asked my cousin to take him to a local mortuary where he made decisions about his burial and paid for his funeral. Following his death five months later, as a grieving only child, I was thankful my father had the foresight to plan ahead, as he had always done for other life events. His choice to preplan was a gift that prevented me from making emotional and costly decisions based in grief.
Death is a subject none of us want to confront. Talking about death causes us to face mortality and run head-on into the fact that we will not always be here. Yet death is inevitable and planning your funeral is a lot like planning for retirement. It requires honest evaluation and sometimes hard decisions, but it's something that needs to be done.
Here are five reasons to overcome hesitancy and consider planning your funeral now:
1. Rising Costs
Each year, funeral costs continue to rise. Planning and paying for your funeral now is a way to avoid those increasing costs. According to the National Funeral Directors Association (NFDA), the median cost for an adult funeral with viewing and burial, including vault, was $8,755 in 2017. For a funeral with viewing and cremation, the median cost was $6,260. These amounts do not include cemetery costs, monument or marker, pall flowers, obituary or other related expenses, which could raise the cost to between $10,000 and $12,000. However, consumers have options.
"Charges at all mortuaries are based on operating costs and overhead and are higher in larger metropolitan areas," said Glenn Miller, manager at J.F. Floyd Mortuary in Spartanburg, S.C. "With a full-service mortuary, there are many options. All of our services are itemized, and families can choose what to include. Our fees are the same for a funeral at a church or at our chapel as long as it involves our standard five staff members."
2. The Ability to Make Your Own Decisions
Most people like to feel in control over decisions that affect their lives, and often that extends to end-of-life decisions. While no one can predict the time and circumstances of death, many take comfort in knowing they've selected the type of burial, location and funeral they want. While many plan to make these decisions eventually, most never actually follow through.
"Emotions are the greatest deterrent to preplanning," said Miller. "People often have the attitude that if they don't talk about death, it won't happen."
If you approach funeral planning as you would a financial or business decision, you may be able to get beyond those difficult emotions. Many mortuary websites provide preplanning information. Other websites, such as Funeralwise, help calculate costs. Move beyond any superstitious notions that funeral planning hastens death, and take time to investigate.
Be aware that preplanning does not require prepayment. The NFDA provides a Bill of Rights for Funeral Preplanning. Knowing your rights helps you plan wisely and avoid being overcharged.
3. To Lessen Future Family Conflict
If you've ever tried to plan a family reunion or holiday get-together, you know suggestions and opinions abound and conflict. When planning a funeral — factoring in intense emotions, personality conflicts and multiplying by the number of siblings — you potentially have a recipe for a family squabble.
"Many people are still traditional in their faith and type of funeral they want, while their children may not be," said Miller. "Children think differently than their parents and often have a more contemporary approach to burial, funeral location, music and minister. Planning ahead documents your wishes."
While you can't guarantee family members will abide by your choices, preplanning documents your wishes and provides a benchmark.
4. To Reduce the Financial Burden
We all hope to leave assets for our children, yet a prolonged stay in a care facility can deplete savings. Remaining assets are often non-liquid, which doesn't help with the immediate need to pay mortuary or crematorium costs. Prepaying for your funeral and associated costs eliminates or reduces the financial burden on those left behind. Most mortuaries provide incremental prepayment options over months or years.
5. Preplanning is a Gift to Loved Ones
Planning a funeral is a huge hurdle for grieving family members who may be physically and emotionally exhausted. If even some planning has been done ahead, the burden of making rapid, costly decisions is eased.
Sometimes planning occurs near the end of life, but any information given or selections made are gifts to those who will execute the funeral.
Sherry Cochran's father made decisions about his funeral while in hospice care, with his wife and six children present.
"My father was a minister, and he openly discussed his funeral," said Cochran, a retired attorney in Raleigh, N.C. "He chose the hymns, minister, mortuary, cemetery and told us any casket we chose was fine as long as it was plain and didn't cost much. When your parent is willing to talk about end-of-life issues and make decisions, it teaches you how to approach death and provides closure."
Candy Arrington
has written hundreds of articles on various topics in outlets ranging from CountryLiving.com, The Writer, Writer's Digest, Healthgrades.com, and Focus on the Family. She is a freelance editor and enjoys speaking and teaching at conferences. Her books include When Your Aging Parent Needs Care: Practical Help for This Season of Life (Harvest House) and AFTERSHOCK: Help, Hope, and Healing in the Wake of Suicide (B&H Publishing Group).
Read More

By

The John A. Hartford Foundation
The John A. Hartford Foundation is a private, nonpartisan, national philanthropy dedicated to improving the care of older adults. The leader in the field of aging and health, the Foundation has three priority areas: creating age-friendly health systems, supporting family caregivers, and improving serious illness and end-of-life care.