Planning Ahead for Assisted Living
Some helpful tips for finding the right place for you or a loved one
Most of us believe there will always be enough time to plan for long-term care. Then, life happens, and all of our hopeful expectations are dashed, including for our loved ones. When all is well, it's difficult to convince mom, dad, a partner or other loved one to plan for the future. The alternative is much worse, because it means facing decisions during a crisis.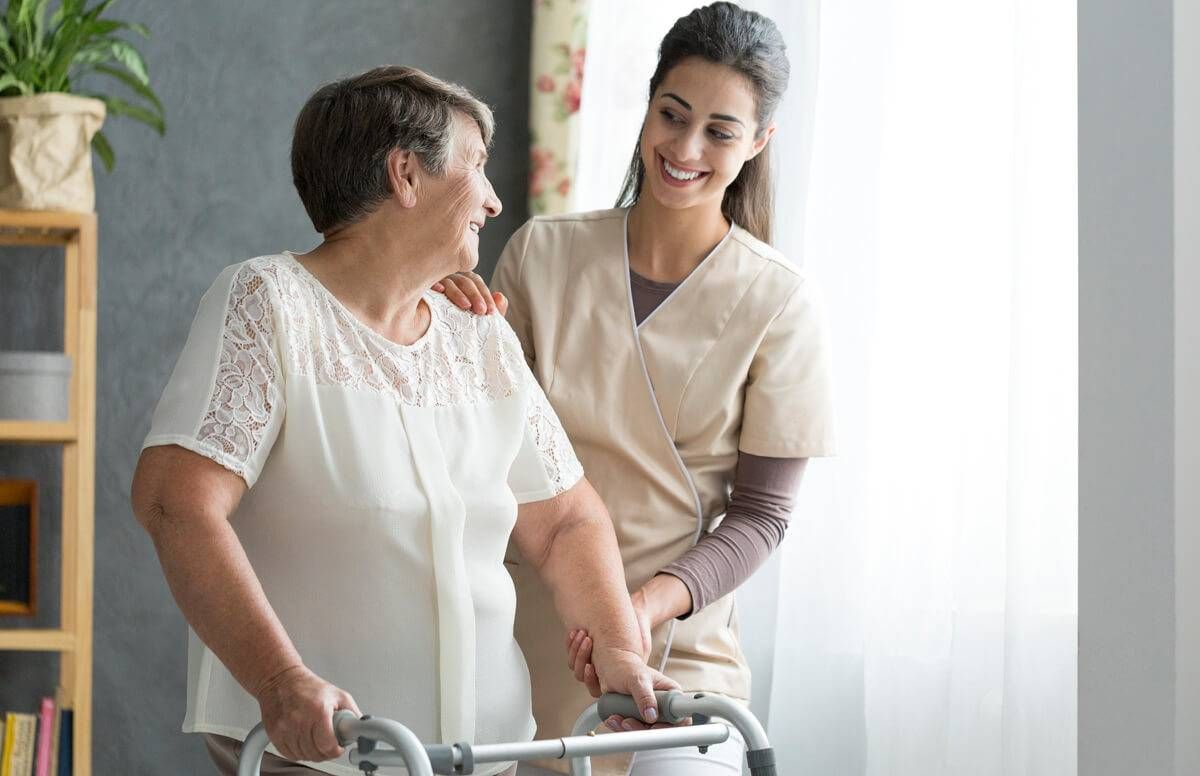 I've met people dealing with this issue in my own life. Recently, a man behind a store counter confided that he'd had to relocate from another part of the country with little preparation to make arrangements for his parents suffering from dementia.
An acquaintance of mine is in dangerously failing health, and her husband feels helpless.
And I nearly dropped the phone recently when my cousin-by-marriage, Helene, told me she was living at an assisted living facility in Boynton Beach, Fla. Helene, 86, had been the definition of "aging in place" ever since her husband died 13 years ago. She had reveled in her independence, continuing to work part- time.
I didn't realize how much her health had deteriorated. "I have atrial fibrillation and fibromyalgia," she told me. "I have aches and pains all the time."
Her son, Michael, said Helene started falling about five months ago, and that her doctor suggested assisted living, but Helene resisted. Then, her fatigue got so bad she could barely move, and she was taken to the hospital. That's when Helene began to assess her situation.
She was deeply distressed when she realized she now needed help with everyday tasks, like bathing and getting dressed. But, "after what happened, I couldn't go back to the apartment by myself," she said. "Here, I press a button and there's someone to help me. It's a great relief."
Avoid a Crisis, Plan Ahead
By 2030, the national population of people age 65 and older is expected to increase dramatically, and older Americans will outnumber children for the first time in U.S. history.
We can't know what life will throw at us. But we can make some "what if" plans.
For example, when my friend, Pete, noticed that his partner, Dick, was failing physically and mentally, he decided he and Dick should get married so that Dick would be covered by his insurance and Pete would legally be able to make whatever decisions became necessary for Dick's care. With fairly constant home-care help, Pete has been able to keep his husband at home for now.
My long-married friends, without children or any living relatives, bought a condominium decades ago at a continuing care retirement community (CCRC) in Newton, Mass. For now, the couple also maintains their Manhattan apartment and continues their active lifestyle, including the husband's law practice.
A CCRC includes independent living, assisted living and nursing home care all on the same property. Some also have secured memory care for people with dementia. My friends' CCRC was developed, and is guided, by a nearby college, providing access to a variety of educational opportunities.
Doing the Research
More than 65 million people nationwide are caregivers for a chronically ill, disabled or older family member or friend during any given year, according to the Caregiver Action Network, a national nonprofit that supports family caregivers. These caregivers need accurate information, which is often difficult to find.
"It is hard to plan financially, hard to predict, yet the most important issue is to ensure that someone will be financially secure," and have enough available funds to choose a desirable facility, says Lindsay Goldman, director of healthy aging at the New York Academy of Medicine. She adds: "You shouldn't have to impoverish yourself to get on Medicaid to get the level of care you need."
Goldman advised that people research the policies and programs of the long-term care facilities they're considering. For example, assisted living facilities differ in the services they provide. "You have to educate yourself about what is needed now and what might be necessary in the future," Goldman says.
Unfortunately, as Goldman confirmed, there is no central clearing house that provides information. "It's challenging," she says.
Types of Assisted Living Facilities
In general, assisted living facilities are state-licensed housing communities that offer residents a range of services to help them with daily living. They typically do not include any kind of medical care as you would find in a skilled nursing facility/nursing home.
The kinds of services in assisted living communities include meals, help with mobility, bathing and dressing, medication management, education and social activities. Some communities have a secured part of a building dedicated to memory care.
Assisted living communities can be large or small. The smaller types include "adult foster homes," which are residential houses in which three or four residents live with paid caregivers. Another type is sometimes called an "assisted living home," which is similar to the adult foster home but usually with about 10 residents. In this arrangement, the caregivers don't live in the house, although there is still 24-hour care.
Finding the Right Solution
Whether you have a loved one in need of immediate help or are fortunate enough to have time to make plans, there are steps you can take to make the process easier.
A helpful all-in-one resource is A Place For Mom (for all people, not just moms). It's a free senior care referral service paid by partner communities. Some other well-known referral services are:
Sue Johansen, A Place for Mom's vice president of partners services, says her best advice is for people to "get real. Families sometimes gloss over their concerns. It's not unusual." The more candid individuals and families can be about current health needs and potential issues, the more advisers will be able to come up with the best solutions, she says.
When looking at a long-term care facility, "it's important that the family evaluate the environment and see what the resident mix is, as well as how the staff interacts with the community," Johansen says, adding that a good way to do that is to share a meal in the dining room.
"Transition is never easy, but we account for the individual's needs," says Mary Mackey, vice president of regional operations at Brookdale Senior Living, which operates the Florida assisted living facility where Helene lives.
Mackey's main advice for individuals or families researching assisted living facilities is to decide which area of the country they want to be in and then plan several visits. "This is a big decision," she says.
Mackey offered some questions and tips for visiting assisted living communities:
• How does the culture and atmosphere of the place feel?
• Is the facility clean? How does it smell?
• Visit a few times at different times of the day.
• Eat in the dining room a few times.
• Talk to the people in charge.