At 70, Raffi Finds a New Voice
The children's performer is now motivating adults (and Beluga Grads) to make change
Children's music legend Raffi is still crooning about baby belugas and shaking the sillies out to crowds across the country. But, this spring, the 70-year-old is turning some of his attention to others in those packed theaters: the adults.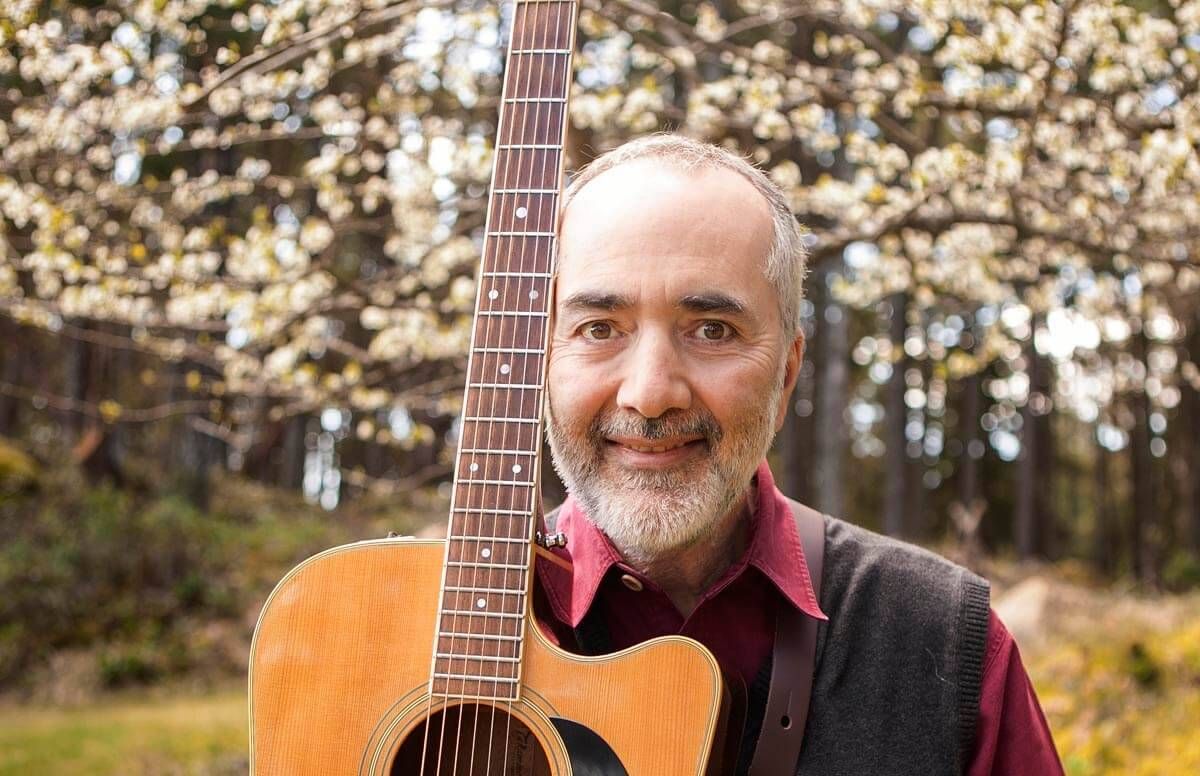 Raffi, whose full name is Raffi Cavoukian, recently released a compilation album for adults called "Motivational Songs," featuring themes of diversity, social justice and civic engagement. It's a companion to his new online Child Honoring course for parents, educators, policy makers and Beluga Grads, so-called grown up Raffi fans, as part of the Raffi Foundation.
Through the course, Raffi hopes to create a better world for children to grow up in through his nine principles for conscious living, which include respectful love, diversity, emotional intelligence, sustainability and ethical commerce.
"My vision for the course is that folks will feel inspired to become changemakers," said Raffi, who is Canadian. "It's through action that we do our best for those that we love."
Next Avenue: You started your work in the 1970s with the idea that kids deserve more in their music. What struck you about what was wrong with children's music at the time, and why do you think you've found so much success?
Raffi: There seemed to be not too many recordings for children that parents could stand to listen to, frankly. That's partly because what recordings were available seemed to be overly sweet or too dry and educational. I didn't see why we couldn't have an album that was fun, musical and offered all kinds of learning. When the learning is fun, that's when you want to hear the song again and again, and parents don't have to leave the room.
"I'm 70. I've lived most of my life. But children are just now beginning to live their lives and dream of futures."
When 'Singable Songs for the Very Young,' my first kids' album, came out in 1976, people found it irresistible. It heralded a whole career for me in entertaining children, and it turned out to be a pioneering album. From then and until now, the core value in all my work has been respect for the child as a whole person. And that continues into the advocacy work that I'm doing with the Raffi Foundation.
In March, you launched your Child Honoring course. What does the course cover, and why do we need it now?
I'm 70. I've lived most of my life. But children are just now beginning to live their lives and dream of futures. The online course in child honoring is a way to connect the dots between all that we hold precious in our personal lives, in our cultural values and in our environmental leanings.
If we want to give our children the best, with the child honoring philosophy, you can't just do it in one area. You can understand child development and do that pretty well. But you also have to embrace our Mother Planet that feeds every one of us with clean air, clean water and all the foods that grow. You can't have that domain be toxic and think you're doing your best for the child. It's all interconnected.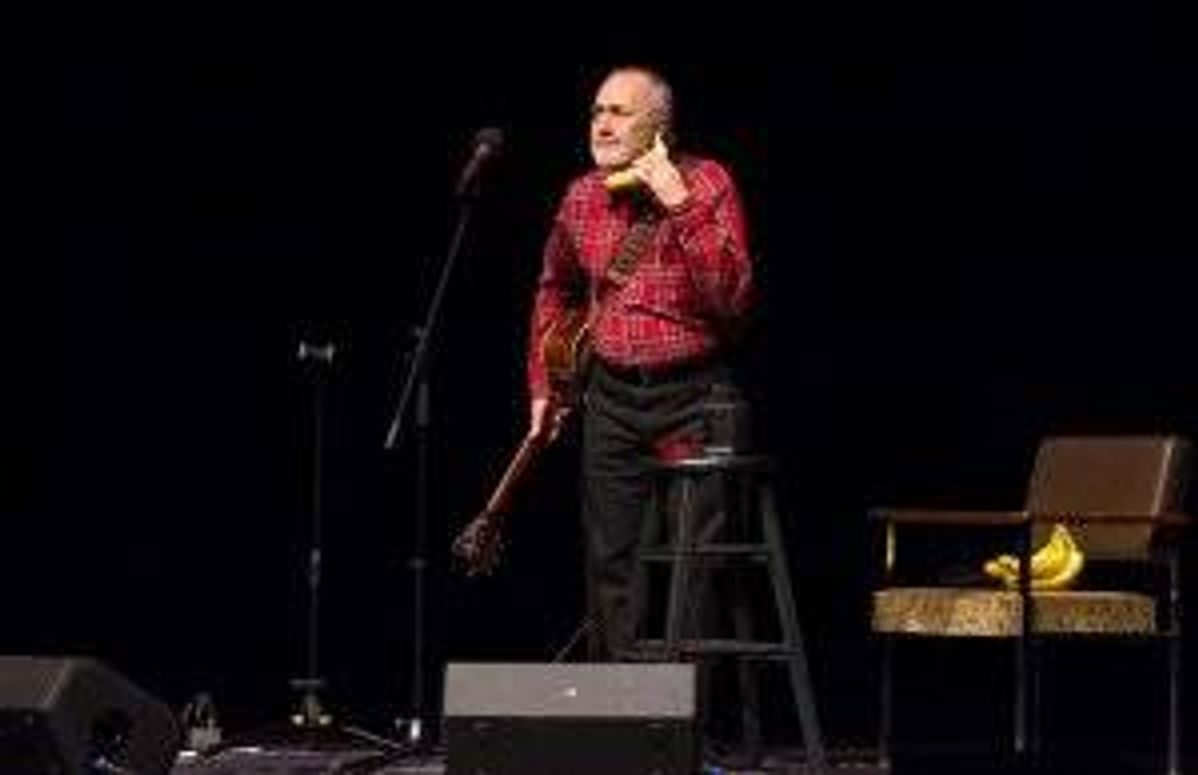 'Motivational Songs' is your first album for adults in a decade and features tunes about everything from our climate to proper Twitter use. What's the message you want adults to take away from the album?
The album is unique in my offerings in that it's a compilation that dates back to 1991. It covers a span from 1991 to 2017. And the songs echo various child honoring themes. They're meant to move the heart as well as the mind.
In the liner notes of your new album, you write that as you turned 70 you began thinking more about what you'll leave behind. How are you refocusing your efforts?
What a time. The aches and pains of the body, which are real in elderhood, are balanced by a sense of duty in my case. I wanted to offer this course as part of my legacy work. The children's songs that I have done are still loved and sung by many. I'm so grateful to have that as an enduring legacy as well. At this time, when so much is at stake, I think it's good to let people know what I've been doing in my advocacy work.
Your concerts are apolitical, but on Twitter you get pretty political, tweeting and retweeting posts about U.S. politics, climate change and more. Have you found that to be a good forum for expressing your thoughts?
We all have a duty to defend democracy, every one of us. When people point to me and say, 'You're getting political on Twitter,' I just say, 'It takes a village to save democracy.' And that's all I see myself doing. Being a defender of democracy and liberty.
Four decades after launching your career, what surprises you as you perform?
Certainly, the Beluga Grads. They comprise most of the adults in the hall. … They tell me it's extremely emotional for them because their childhood memories are present. They have tears in their eyes the moment I walk on stage. They cry during 'Baby Beluga.' They're bringing their childhood to the theater. They're bringing their adult love for their children. They're seeing their children interact with the music. For them, it's a very emotional experience. I can feel it actually from the stage. That's a wonderful aspect of the current concert experience for me.
You're still, of course, playing for children and came out last year with your 25th album, 'Dog on the Floor.' With technology and other diversions, what's different about creating for kids these days?
I create songs out of love as I always have, and that doesn't change. I may be recording them differently with digital technology and so on. But it's love that I sing with for my audience — love of life. I offer the songs, as always, arranged with beautiful instrumentation, a variety of rhythms and styles, and, [in 'Dog on the Floor'], the inspiration of a very loving, three-year-old pooch named Luna. We sing Luna's song, and we're singing the chorus —'Luna, Luna' — and it's lovely. Music to my ears.