Rejuvenation Retreats: Take a Step Away From the World
New skills, new friends and new perspectives can help women recharge
Midway through a Qigong exercise class, as we silently expressed appreciation for how hard our internal organs work, the instructor grinned and said, "Now when people ask what you did on your retreat, you can tell them we smiled at our livers."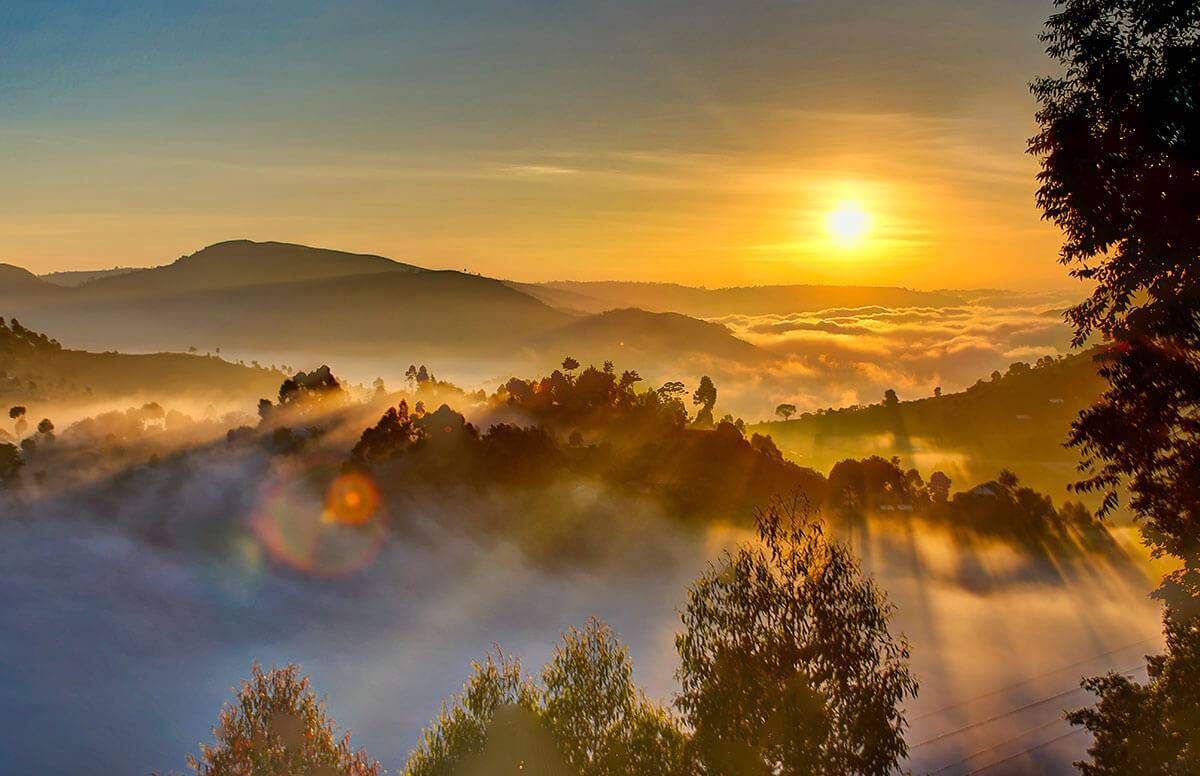 The class was part of a "Rejuvenation Retreat for Women," a trip sponsored by Road Scholar, previously known as Elderhostel. A nonprofit proponent of lifelong learning for almost 45 years, Road Scholar offers about 5,500 educational tours throughout the U.S. and in 150 countries.
For me, the retreat was a stress-reduction strategy, a break from my routine and a chance to do something I'd never done. For four days, I left behind my work, my anxiety over the current political climate and my eyebrow pencil.
Often I sat outside, enjoying the beautiful grounds and listening to the rustling trees accompanied by birdsong and wind chimes.
Thirteen of us from across the country, all of us interested in improving our self-care, gathered in the foothills of the Santa Cruz mountains outside Soquel, Calif., where we attended classes in several time-honored healing arts, including Qigong, yoga, meditation, reflexology and aromatherapy.
Experienced teachers shared some history, some basic instructions and some practical applications of each. We learned that Qigong is a "moving meditation" with exercises and postures that can enhance mental and physical balance. In the reflexology class, we learned easy self-massage techniques. In aromatherapy, we learned how essential oils can increase the relaxation factor of a simple foot bath. (Look online for similar classes offered near you if you can't get away for a retreat.)
Meditation Surrounded by a Redwood Forest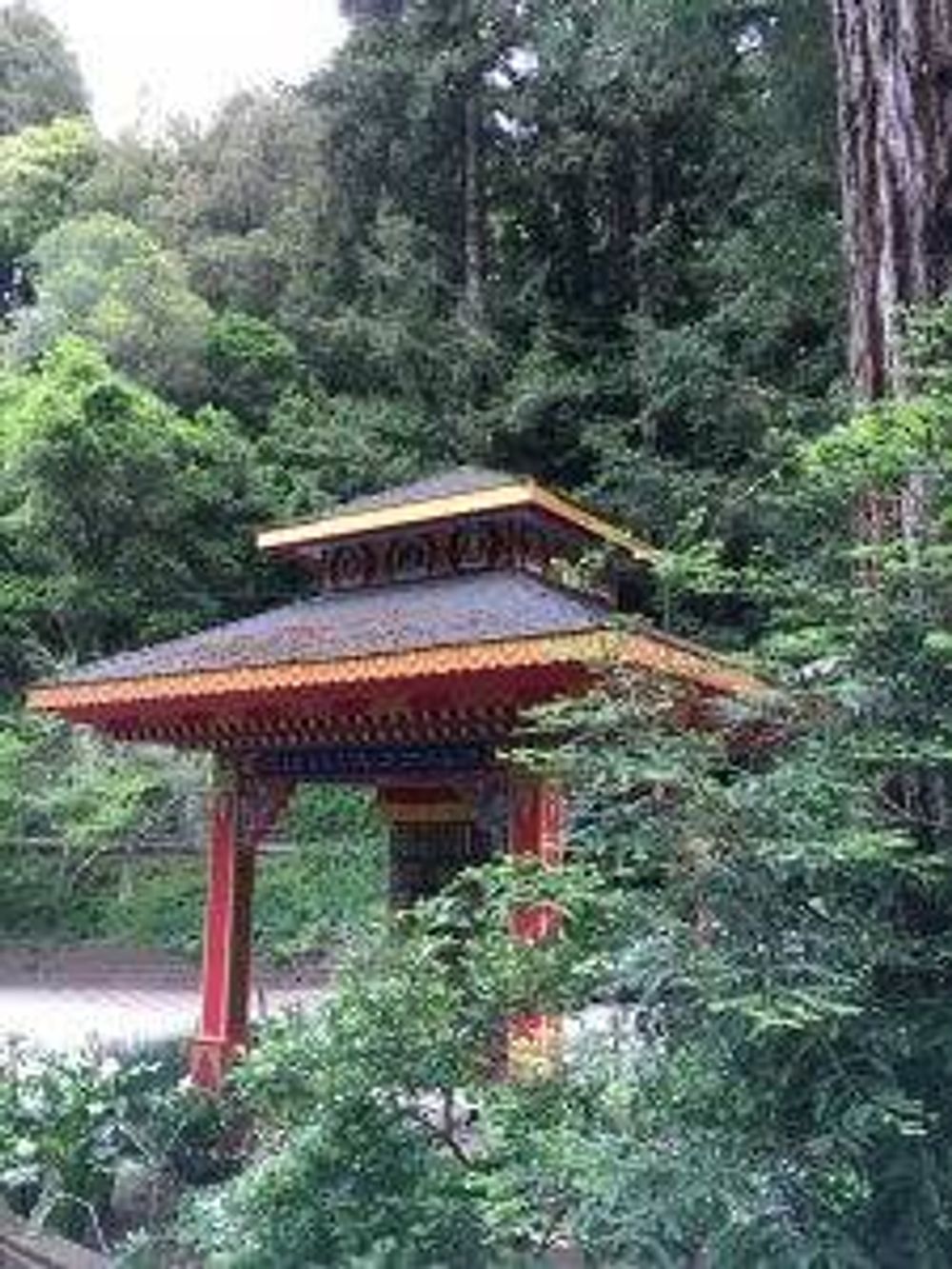 Offered seven times a year, the retreat takes place at Land of Medicine Buddha (LMB), a Tibetan Buddhist education center open to individuals who follow any religion or none at all. Situated on 108 acres of redwood forest, LMB is affiliated with 160 educational centers, projects, hospices and services in 37 countries, all part of the Foundation for the Preservation of the Mahayana Tradition.
"Most people who come here are not Buddhist," said Breige Gormley Walbridge, an instructor and the Road Scholar coordinator at LMB for the past 20 years. "Many know little about Buddhism or meditation, which is why we offer secular presentations for people of all backgrounds."
Sara Davis, of Sacramento, Calif., came to the retreat with a particular goal in mind. "I'm here because I'm interested in learning, especially meditation, and Road Scholar trips are all about learning," she said. "I also appreciate being reminded that a general philosophy of Buddhism is that everything is temporary."
Two Tibetan Buddhist nuns, both Americans, led the three meditation classes for retreat participants. We learned about various types of meditation, ways to reduce different kinds of negative mental energy and how to develop increased compassion for ourselves. We also talked about how to express compassion for others while protecting ourselves from feeling resentful or burned out.
We laughed a lot, too, since Venerable Tenzin Chogkyi and Venerable Losang Drimay have delightful senses of humor. They spoke openly about what led them to Tibetan Buddhism (one compared it to a Craftsman tool chest with drawers full of options), about their interfaith activism around the country and, in one instance, about favorite mystery novels.
Dulcimer Music, Dancing and Sitting Still  
One evening, Neal Hellman, an American folk musician and teacher, demonstrated his considerable skills on the mountain dulcimer, playing music from around the world and then teaching us a dance from Finland. A hike with a naturalist also was on our schedule, and massage therapy appointments were available. A bonus one morning was the sound of soft rain falling on the forest floor during our Qigong class.
Another evening, Chuck Walbridge, husband of Breige Gormley Walbridge ("At LMB, I am known as Mr. Breige," he said, laughing), provided a short history of Buddhism. A longtime teacher of Buddhist meditation and philosophy, he invited us to "take away the nuggets that appeal to you." Walbridge also talked about the statues and banners in the LMB meditation room, which is home to a beautiful sand mandala crafted by monks.
During our free periods, some participants toured the grounds, visiting the prayer wheels, a temple and a stupa (a Buddhist monument) under construction. Some headed to a classroom that offered Wi-Fi to check their cell phone messages. Some met for tea and conversation. Often, I sat outside, enjoying the beautiful grounds and listening to the rustling trees accompanied by birdsong and wind chimes.
Accommodations at LMB, all close to the classrooms, are clean, simple rooms with private bathrooms. The rooms do not have televisions, internet access or telephones.
"This retreat was a great time to relax," said Debbie Randolph, of Boise, Idaho. "It met all my expectations." Barbara Greenhalgh, of Redmond, Wash., agreed, and said she would continue the foot baths and some Qigong exercises when she got home.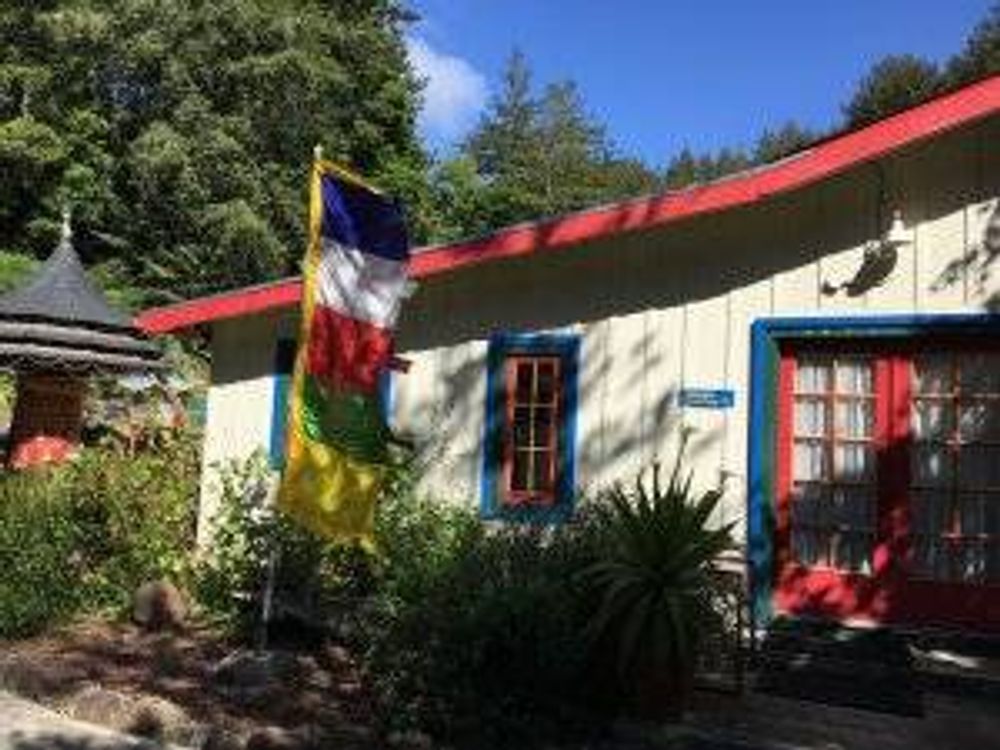 Embracing a Slower Pace

All meals are vegetarian, with vegan and gluten-free options available. Made from scratch using primarily organic produce, the food is served buffet style in a dining hall with eight large round tables. Popular dishes included homemade granola, buckwheat waffles, corn chowder, carrot-ginger soup, falafel, hummus, curry, flatbread warm from the oven, guacamole and a rich flourless chocolate cake.
More than 90% of the nation's dates are grown in California, and they were plump and delicious. Adding extras to her plate, a participant from Westchester County, N.Y., quipped, "We don't see dates like these in New York."
Taking stock several days after returning home from the retreat, I asked myself these questions: Is my liver feeling more appreciated? Are my expectations for myself lower, my problems put in perspective, my competitive streak calmer while playing word games online? Am I resisting the urge to do everything ahead of time? Am I scheduling time every day to relax?
Deep breath. Exhale.
Yes, on all counts!
Patricia Corrigan
is a professional journalist, with decades of experience as a reporter and columnist at a metropolitan daily newspaper, and also a book author. She has written for Next Avenue since February 2015. Read more from Patricia at latetothehaight.blogspot.com.
Read More