Retired Professional Women: Finding Your New Identity and Work
Two retired lawyers offer tips on sharing your time and talent
(This is the third article in a four-part weekly series on boomer professional women transitioning to retirement. The first article was "What Surprises Boomer Women Professionals When They Retire." The second article was "Adjusting to Retirement: 4 Ways Women Professionals Can Get Over the Hump.")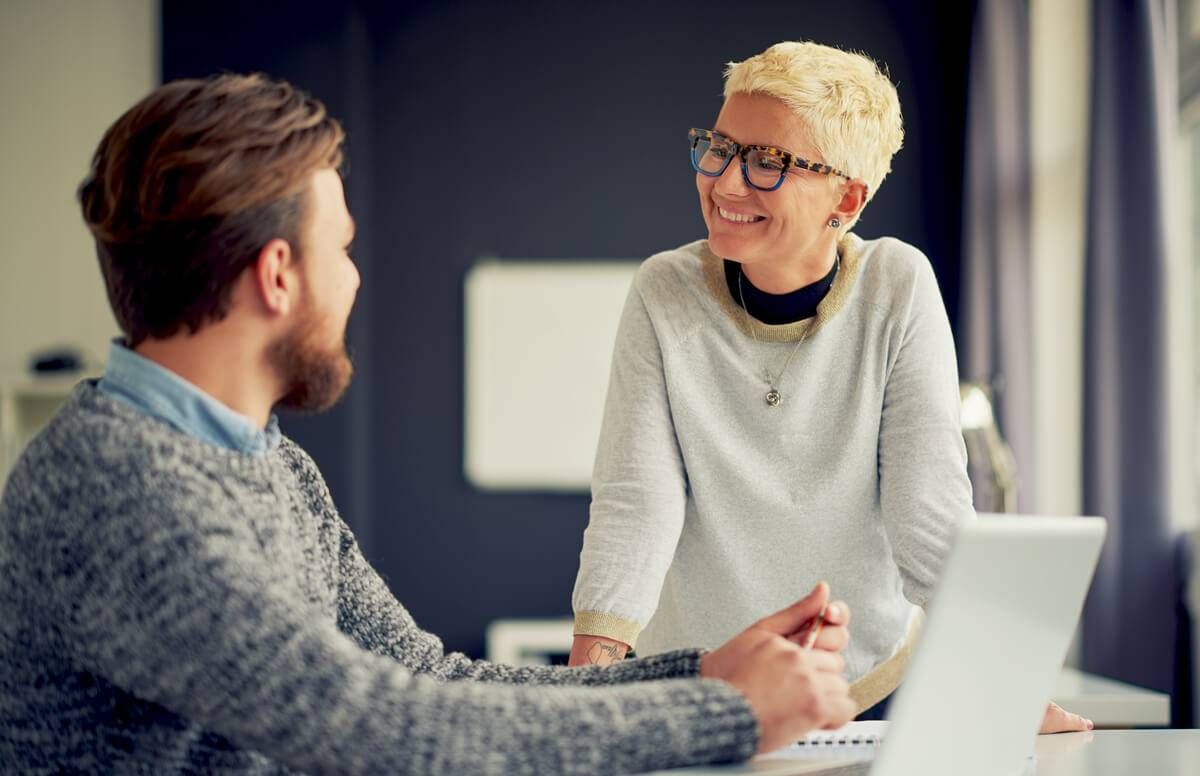 If you're a retired boomer woman professional, once you accept, gracefully or not, that you are retired, there is a lot to be said for this new status. Absent family obligations, you may be able to do exactly what you want to do, when you want to do it.
You might pursue all the things you now have time to do — travel, language classes, reading. Or, you might do nothing, unless and until the urge hits.
The opportunities for having fun may be endless. You are totally in control. The only qualifiers are money and health.
When You Want More Out of Retirement
But what if you're like us (retired lawyers and co-founders of the site for boomer women professionals, Lustre) and you want more?
Working was always a critical part of our identity, and it's a part we want to keep. What if, like us, you want your retirement to include something involving work — something not centered on yourself, your family or your home — that keeps you in the wider world?
That's a little harder, because you're not totally in control. Another person is generally involved. Outdated attitudes about older women, and retirement itself, may get in the way of that person's thinking. The business world has not given much, if any, thought to new models of employment designed to incorporate the skills and experience of retired boomers. There is no well-trodden path to follow.
Keeping a Foot in the Working World
The fact that it may be hard and that there are barriers to overcome, however, should not deter those of us who want to keep at least one foot in the world in which we lived for so long.
We've walked down virgin pathways before. We can create a next chapter as interesting and rewarding as our previous ones if we go about it with the same intentionality that we put to good use previously.
When most of us boomer women professionals started out, identity didn't play much of a role in deciding what kind of work we were going to do. Mostly it was a question of what we were good at and what we liked, with a lot of luck and serendipity thrown into the mix. Sometimes our careers were straight lines and sometimes they were zigs and zags, But by the time they ended, we had assumed a working-world identity that was a critical part of our face — to ourselves and to the world.
When Our Prior Work Identities Disappear
With retirement, however, the work we had done for decades ended, and part of our identities ended with it.
Initially, the two of us approached retirement with the question: "What do I want to do now?"
We didn't have an easy answer.
So we switched gears and started in a different place, asking ourselves: "Why was work so important to us and who we were?" Was it the status or the subject matter or both? Was having a paycheck critical? Was it about being a team player or being a leader and managing people? Was it about having an office and colleagues? Was it about dealing with business issues, or was the social responsibility piece equally — or more — rewarding? Fulfilling obligations and having accountability?
We tried to pin down what happened when we lost our work. What part of our identities went with it?
Looking Through Your Identity Lens
Contemplating these questions through an identity lens can lead to different answers about the work you now want to do.
"Work" comes in many forms. But here we are talking about something that involves effort to achieve a specific purpose or result. Maybe being the chairman of a nonprofit board will be fulfilling to you. Or maybe you want to get your hands dirty and do actual on-the-ground work? What makes you feel like you are you? In your best of all possible worlds, what is it that would continue to make you feel whole, not compromising because there aren't any right options?
Once you answer these questions, you will know what to look for. You will develop some guiding principles that will help you target opportunities that could provide purpose and satisfaction in retirement.
Don't be deterred if there is no boat at the end of the dock that you can just hop on and ride. You have to get out there and look.
Retirement Possibilities to Consider
So, network. Talk to tons of people and figure out where, and how, you could volunteer or work part-time.
Consider whether a nonprofit can actually take full advantage of your experience or whether a board role suits your needs.
Think about whether you can continue to engage with your old employer(s) or whether there are new ones, established or startups, that could benefit from your service. Admittedly, that may be a harder sell, but there are project-based freelance and independent contractor models that may suit your needs and theirs.
Think, too, about how you would, and could, fit into an existing workplace. Do you want to be a disrupter, a wise woman, to foster change and do you know of a business or agency that wants one? Or maybe you're aware of a workplace where it would suit everyone better for you to be a quiet member of an existing team, using a gentle hand to show the next generation how to get things done more effectively and efficiently?
What the New Retirement Means
Retirement no longer means that you are within a few years of meeting your maker, as it did in the early part of the last century. In 2018, it means you may be vital, full of vim and vigor and eager to put your experience to good use.
Modern retirement for the first wave of boomer retirees is still in its nascent stages. It's up to us to start to shape this new chapter — for us and for generations to come.
Karen Wagner
co-founded Lustre after retiring from their successful career as a corporate lawyer. Wagner was the first female litigation partner at a major New York City law firm. Lustre is designed to change attitudes about older women and retirement and create a new picture of what retirement can look like. In addition to Lustre, Wagner's retirement includes obtaining her pilot's license and serving on nonprofit boards.
Read More
Erica Baird
co-founded Lustre after retiring from their successful careers as a corporate lawyer. Baird was the first female partner in the General Counsel's office of a Big Six accounting firm. Lustre is designed to change attitudes about older women and retirement and create a new picture of what retirement can look like. In addition to Lustre, Baird's retirement includes taking design courses and serving on nonprofit boards.
Read More