The Retirement Crisis Facing Gays and Lesbians
A new LGBT study finds serious fears and concerns
The phrase "retirement crisis" gets thrown around a lot these days. But after reading the recent report, Out and Visible: The Experiences and Attitudes of Lesbian, Gay, Bisexual and Transgender (LGBT) Older Adults, I'm persuaded that many older LGBT Americans truly face a retirement crisis — for reasons their straight brethren don't.
 
The report is from SAGE (Services and Advocacy for GLBT Elders), the nation's largest group dedicated to improving the lives of LGBT older adults. SAGE and Harris Poll surveyed 1,857 LGBT and 519 non-LGBT people ages 45 to 75.
 
Retirement Concerns That Are Severe
"Our survey found a heavy level of worries by older LGBT people that they won't be able to survive in retirement that were significantly higher than older Americans in general," said Michael Adams, SAGE's Executive Director. "And there were high levels of concern about growing old alone and being a burden on others. I was struck by the severity of these concerns."
(MORE: The U.S. Must Do More for Its Diverse Elders)
 
He adds: "Yes, there is a retirement crisis for older LGBT people. They face some of the same things other older Americans face, but they're exacerbated by their particular circumstances."
 
A few specifics from the survey:
51 percent of LGBT older people are very or extremely concerned about having enough money to live on in retirement; 36 percent of non-LGBT people felt that way (57 percent of LGBT older women had this concern vs. 49 percent of non-LGBT older women)
43 percent of LGBT older people are very or extremely concerned they won't be able to deal with unexpected, major emergencies in retirement vs. 30 percent of non-LGBT older people
40 percent of LGBT older people say their support networks have become smaller over time, compared to 27 percent of non-LGBT people
36 percent of older LGBT people — and 43 percent of single LGBT older people — say their health care providers don't know their sexual orientations (which could lead to their not receiving proper care and incurring higher health costs as a result)
32 percent of LGBT older people are very or extremely concerned about being lonely and growing old alone compared to 19 percent of non-LGBT people
27 percent of LGBT older adults feel that work or volunteer activities during retirement won't be open to them if others know about their sexual orientation
 
"LGBT people have needs and aspirations that are, in many ways, different than those of the heterosexual population as we age. We saw this in every area we studied," said Robert Espinoza, Senior Director of Policy and Communications at SAGE.
 
I confess that until reading the SAGE report, I hadn't realized that the 3 million LGBT people 55 and older (a number expected to double in the next two decades) had fears about aging and retirement that differed greatly from those who are straight. And I should've known better, especially since my sister, Robin, just married her partner of 22 years last week.
(MORE: LGBT Senior Programs)
 
Why Older LGBT People Have Greater Money Concerns
I naively asked Espinoza why money concerns of LGBT are so much higher. "In general, research has shown a higher poverty rate for older LGBT people. The argument is that they've faced a lifetime of discrimination, which means they're more susceptible to a weaker work history and less savings," he said.
 
Another reason for their concern: Gays and lesbians are twice as likely as their heterosexual peers to live alone in retirement, without a significant other or close relative to call for help.  "That often makes old age more complicated," said Adams. "You don't have a lifetime of savings of two people to take you into your later years."
 
And here's another reason: Same-sex older couples face adverse treatment when trying to move into senior housing in ways that straight couples don't.
 
Stunning Cases of Senior Housing Discrimination
A striking investigation by The Equal Rights Center (described in the report Opening Doors: An Investigation of Barriers to Senior Housing for Same-Sex Couples), where same-sex and heterosexual couples sought senior housing in 10 states, found that LGB testers experienced at least one type of adverse differential treatment 48 percent of the time compared to the heterosexual testers. They were given fewer options of units available for rent; were quoted higher fees and rental prices and had more extensive application requirements.
 
(MORE: Shared Housing Advice for Gays and Lesbians)
There are, however, a small, but growing number of same-sex retirement communities around the country. For example, there's Birds of a Feather, near Santa Fe, N. M. (described in this Next Avenue article). Beth Baker — author of With a Little Help from Our Friends — Creating Community as We Grow Older, says Birds of a Feather founder Bonnie McGowan wanted to create a place where gay and lesbian people over 50 could feel safe and thrive in a place of natural beauty.
 
Retirement Advice for the LGBT Community
Espinoza's advice for older LGBT people who are concerned about their retirement prospects: "You need to put into place retirement planning and financial planning as early as possible."
 
A financial adviser can help, but you'll want to find one with experience helping LGBT people with their needs. "We see over and over again that financial advisers don't acknowledge the existence of LGBT people and their special circumstances, so they don't tailor products or services to their needs," said Adams.
 
If you're looking specifically for an LGBT-friendly adviser, you might check out the websites for Gay Financial Advisors, Gay Friendly Financial Planning and PridePlanners.
 
A Bright Spot in a Dark Report
One more thing: The SAGE report had one finding that wasn't gloomy. Quite the opposite. Its survey discovered that 14 percent of LGBT older people are likely to envision themselves mentoring others in retirement, double the 7 percent of non-LGBT older people.
 
"One indication of resiliency of the LGBT community is their desire to give back," said Adams. "It's one of the gifts of being part of a community that has faced so many challenges and worked to overcome them."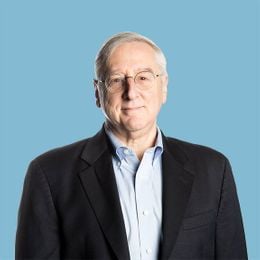 Richard Eisenberg
is the former Senior Web Editor of the Money & Security and Work & Purpose channels of Next Avenue and former Managing Editor for the site. He is the author of "How to Avoid a Mid-Life Financial Crisis" and has been a personal finance editor at Money, Yahoo, Good Housekeeping, and CBS MoneyWatch.
Read More