Retirement Planning Advice for Vietnam Vets
How to ensure you get the benefits you deserve
Since it's Veterans Day, I thought it would be a good time to speak with an expert on retirement planning for Vietnam vets. Many of them, of course, are either getting close to retiring or are already in retirement.
I talked with Carlos Perez, assistant secretary at the American Armed Forces Mutual Aid Association (AAFMAA), the longest-standing U.S. not-for-profit association for veterans and their families. Perez spent 26 years in active duty Army leadership, with deployments to Bosnia, Iraq and Afghanistan.
Before I share his advice about big picture, big money topics, I wanted to also mention that Kiplinger's just published a handy article about assorted Veteran's Day-related here-and-now little freebies for vets. They range from free entrées at Applebees and Olive Garden and a free "build your own Grand Slam" breakfast at Denny's to a free tall coffee at Starbucks to a free basic oil change at Meineke to free haircuts at Sports Clips and Great Clips (the Great Clips cuts are redeemable through Dec. 31 for veterans who stop by on Veteran's Day). These may be especially welcome to retired vets living on fixed incomes.
Here are highlights from my conversation with Perez:
Next Avenue: What do you advise Vietnam vets and their families about retirement planning?

Carlos Perez: We encourage them to do three things: budget for today, save and invest for tomorrow and protect against unexpected risks.
That's good, standard financial planning advice. But what about Vietnam vets in particular?
One interesting thing about veteran's benefits is that you may have earned a benefit, but nobody will come to you and say: 'You know, you accrued it.' We tell vets you must know your benefits because you have to ask for them. Go to the VA site to see what you're entitled to or call. And then apply for them.
We tell veterans that the military, like any organization, has a vast bureaucracy with forms and documents. So gather up all your military service-connected documents and give instructions about them to your family members. Know where your Record of Service Form 214 is, from the Department of Defense. If you can't find it, apply for a copy. [You can do that at the National Archives website.] If you have a service-related disability, you should have documentation of that.
Put all these documents in a folder and sit down with your spouse and family and walk them through each of the documents and the entitlements associated with them.
Which veterans qualify for a veteran's pension?
Military pensions are for those who honorably served for 20 years or longer. At 20 years, you earn half of your active duty pay. The pension would increase by 2 ½ percent a year for years spent beyond 20. So 30 years of service would be 75 percent of final active pay.
That pension is akin to a savings bond; it can be safe and secure for as long as you live. If you enlisted and retired after 20 or 30 years of service, it can be like having a $1.2 million bond portfolio. An enlisted master sergeant who retired after 30 years might earn $4,200 a month in retirement from the pension.
The military pension rules may be changing, right?
The proposal to change the military retirement system hasn't taken effect yet, but it looks like it will. For vets today, there'd be no change to their pension — it would be grandfathered.
What is your advice for vets who will receive a military pension?
One main consideration is thinking about where to live in retirement. Some states tax it and some don't. That can make a big difference.
What about for Vietnam vets who were only in the military for a few years?
Those veterans could be eligible for care and compensation for a disability. Some conditions are automatically presumed to have been caused by military service. For Vietnam veterans who were exposed to Agent Orange, there are a whole series of conditions that are automatically presumed to be service-connected and may entitle you to benefits.
Doesn't Social Security add special earnings credits to a veteran's earnings record for the time spent in active duty or active duty training?
Yes, if a veteran served on active duty from 1957 through 2001, special earnings credits could be applied to their record for Social Security purposes. This would help qualify for Social Security or increase the amount of the benefit.
For service from 1957 through 1967, the Social Security Administration adds the extra credits to your record when you apply for Social Security benefits. For service from 1968 through 2001, there's no action required. The credits were automatically added to the veteran's record.
How much are those credits worth?
It depends on when you served. From 1957 through 1977, you are credited with $300 in additional earnings for each quarter in which you received active duty basic pay. From 1977 through 2001, for every $300 in active duty basic pay, you are credited with an additional $100 in earnings, up to a maximum of $1,200 a year.
What about health care in retirement?
Veterans with service-related disabilities are entitled to care at VA facilities. For veterans who have served at least 20 years in general, the military health care provider is TRICARE. At age 65, you migrate from Tricare to Medicare.
What about life insurance?
One of the things we ask veterans to consider is that if they opted for Veteran's Group Life Insurance (VGLI) through the VA when they left the service and they're now in good health, they might want to look at alternatives. The VGLI insurance can be expensive when you age. If you're in good health, you can almost always do better than with VGLI.
Anything else?
Yes. A VA guarantee on a mortgage could help a veteran purchase a home in retirement. To receive this, a Vietnam veteran would have had to serve at least 90 days on active duty between August 4, 1964 and May 8, 1975. And families should know that a veteran may be allowed to be buried in a VA national cemetery.
Don't be afraid to seek out financial advice. We find that as you age, your finances become more complicated. We encourage veterans to seek out financial planners.
Some scammers target veterans, especially with predatory loans. What's your advice on how to stay safe in retirement?
There is no shortage of scams targeting veterans. Be diligent. The VA will never call you and ask for your Social Security number. And anytime someone calls claiming to represent the VA or the Department of Defense, asking you for financial information, you should be very wary.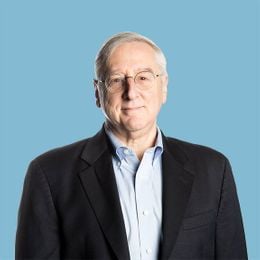 Richard Eisenberg
is the former Senior Web Editor of the Money & Security and Work & Purpose channels of Next Avenue and former Managing Editor for the site. He is the author of "How to Avoid a Mid-Life Financial Crisis" and has been a personal finance editor at Money, Yahoo, Good Housekeeping, and CBS MoneyWatch.
Read More