Listen: RetirementRevised.com's Podcast on Working After 50
Tips from Next Avenue blogger Kerry Hannon and career coach John Tarnoff
What is the state of the job market for older workers? How can we better manage our careers as an asset that is part of a retirement plan? What are the prospects for people thinking of launching second careers as entrepreneurs?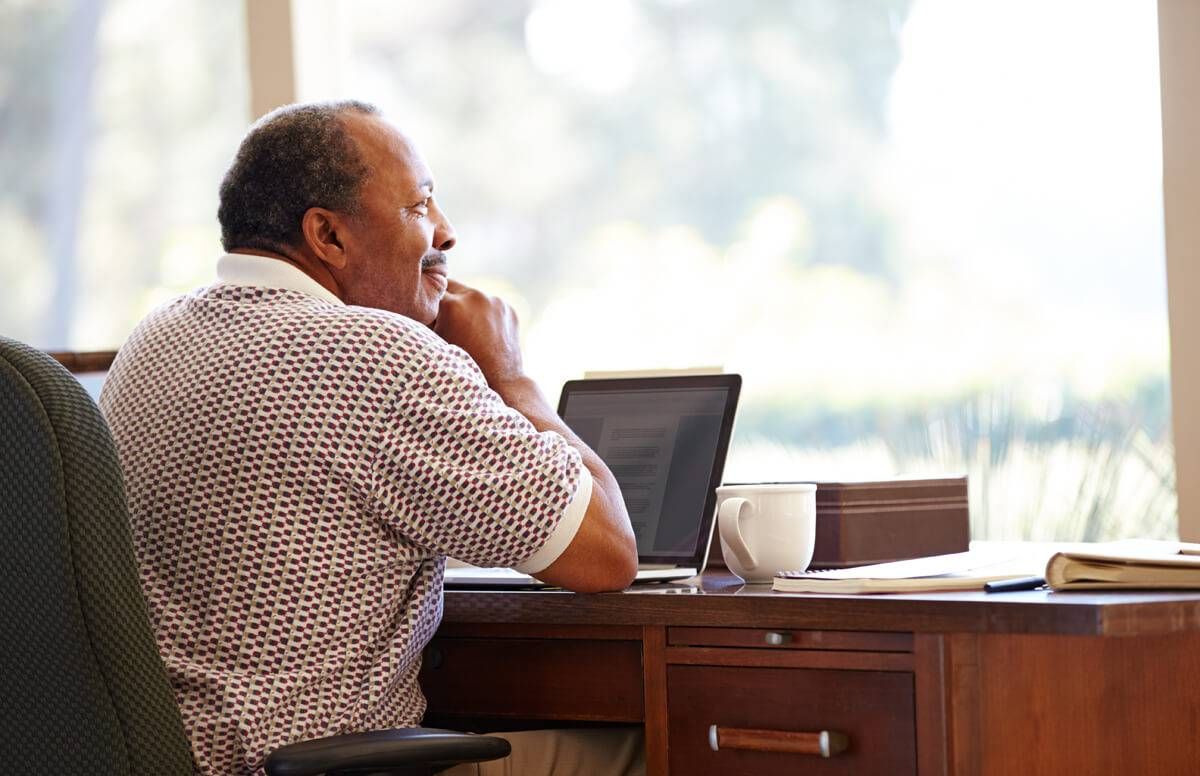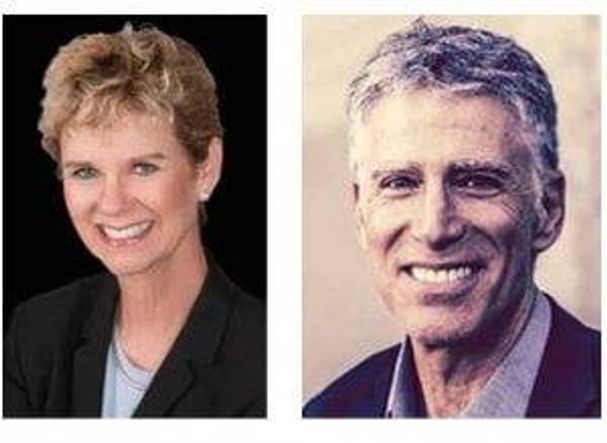 This special edition of my RetirementRevised.com podcast features answers to these questions from two experts: Next Avenue blogger and author Kerry Hannon and career coach and author John Tarnoff. They've each written books advising older workers on how to navigate the job market, but look at the subject through somewhat different lenses.
Hannon, a journalist by background, has written Great Jobs for Everyone 50+. This spring, she'll release her newest book (co-published by Next Avenue and Wiley): Never Too Old to Get Rich: The Entrepreneur's Guide to Starting a Business Mid-Life.
Tarnoff, a Next Avenue Influencer in Aging, has worked as an executive and producer in the entertainment industry and as a technology entrepreneur. His own career hit a wall at 50, which led him to his current work as a reinvention career coach, helping people navigate job transitions. In 2017, he published Boomer Reinvention: How to Create Your Dream Career Over 50.
(The conversation with Kerry and John is part of my weekly subscription newsletter and podcast on retirement and aging — here's a sample edition —featuring my recent interview with CBS business analyst and author Jill Schlesinger.)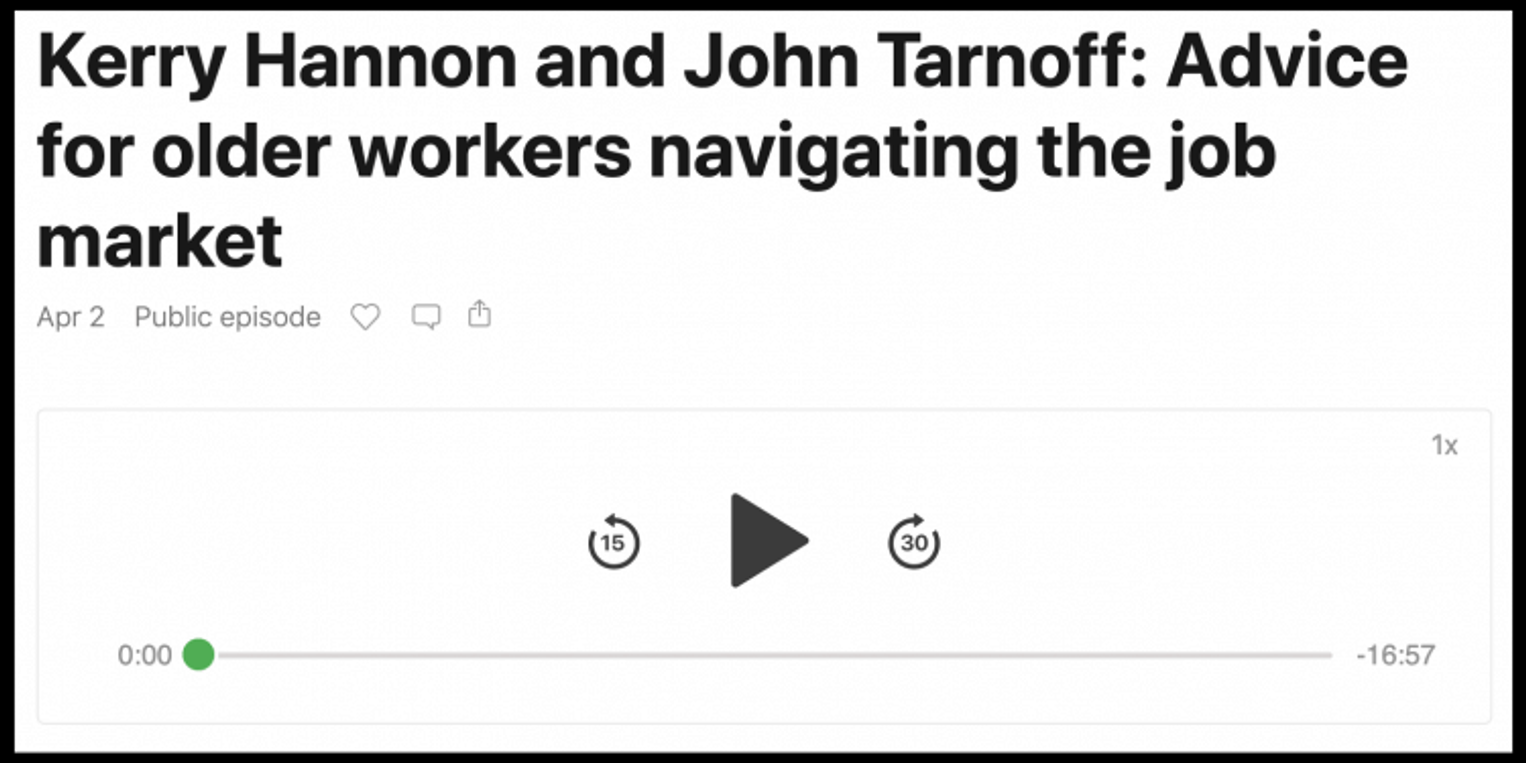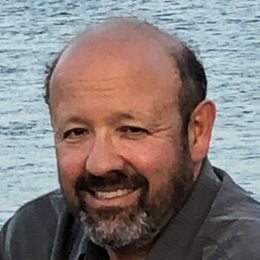 Mark Miller
is a journalist and author specializing in topics related to retirement and aging. He contributes to The New York Times, Reuters and other publications, and publishes a weekly newsletter on news and trends in the field at his website, RetirementRevised. Twitter: @retirerevised.
Read More